Tuesday Overnight Open Thread (9/10/19)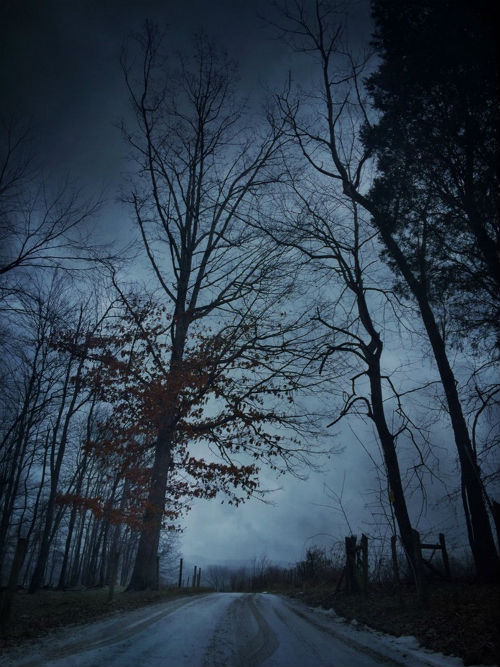 ***
The Quotes of The Day
Quote I

"I really believe sincerely – the climate that we're in today – if the Bill of Rights, the first 10 amendments of the United States Constitution, were put before the public today, I'm not too sure that we would hold onto the Bill of Rights. Especially when I see what people are doing with the Second Amendment and no telling what they would do with the First Amendment. Rep. James Clyburn (D-SC)
Quote II
"There'll be no more. I said that last time but this time, I absolutely mean it. I love my family as it is now." Alexis Brett
Quote III
"The prosecutor's sole authority to determine which cases to prosecute, and when not to pursue a prosecution, has been affirmed repeatedly by this court since the beginning of the nineteenth century," Justice Frank Ganziano
Quote IV
"I spent years growing and developing and investing in my fan base, and they just took it away in a flash. It's nice to have a little private chat with my gold star homies but I can't make a career out of a handful of people like that. I can't put food on the table this way. Milo Yiannopoulos
Quote V
"I've been going over my not-a-bill bill here from Blue Cross Blue Shield, and realizing that once again, all of my mental health therapy sessions are denied, in addition to all of our marriage counseling sessions," Amanda Cunningham
***
Welcome to your digital gulag. Paul Joseph Watson.
Language-NSFW
***
Not my idea of a truck. Then again to each their own.
But, will it haul a boat or get through the snow of the frozen tundra?
The Tesla pickup truck, described by Elon Musk as "the coolest car I've ever seen," is now looking at a November reveal at the earliest, according to a tweet from the Tesla CEO. The science-fiction inspired electric pickup truck had been expected to arrive this summer, or October at the latest, based on previous statements made by the notoriously optimistic Musk. Beyond an early concept image of a pickup shown at the unveiling of the Tesla Semi in 2017 and an image tweeted in May, little is known about the Tesla pickup truck.
***
A Texas man demonstrates why it is imperative to research your future spousal unit.
Man ORDERED to pay spousal support to bigamist 'wife,' faces imprisonment
Mark Athans, 56 believes he and Charity Lenee Parchem, 42, were never legally married since she was married to at least one other man at the time of their marriage. The Texas man refused to give her the $73,000 in spousal support and attorneys fees per court order. He is now facing a year-and-a-half in prison for not paying the bigamist. Mr. Athans is the sole support of his youngest son who is autistic, and he is worried about losing his job. The amount he owes this two-timing woman is now up to $96,000 in support and lawyers' fees.
***
***
Before Lenny Bruce. Before George Carlin
There was James Joyce's Ulysses
It was not the book's flamboyant modernism, however, that shocked and repulsed Mansfield and other early readers, among them Virginia Woolf, George Bernard Shaw, W.B. Yeats, and, of all people, D.H. Lawrence, who called its celebrated final chapter, "Penelope," "the dirtiest, most indecent, obscene thing ever written." Critics were not scandalized by the way Joyce represented his protagonists by means of discontinuous interwoven strands of interior monologue and sensory perception, nor by his narrowing of the massive novel's action to the span of a single June day in 1904. And when the upstanding bullies of the New York Society for the Suppression of Vice (NYSSV) had intervened in 1921 to bring federal charges against The Little Review after it published the novel's "Nausicaa" chapter—ensuring that Ulysses was thereafter effectively banned in the US—it was not because they objected to Joyce's depicting Homer's lissome Phaeacian nymph as a disabled working-class young Irishwoman or bold Odysseus as a timorous middle-aged Jewish seller of newspaper ads.
***
The ONT Musical Interlude
Born on this day: 10 Sep 1950
Joe Perry, guitarist with Aerosmith who scored the 1989 UK No.13 single 'Love In An Elevator', and their 1989 album Pump spent 53 weeks on the US charts They had the 1993 US No.1 & UK No.2 album Get A Grip and the 1998 US No.1 & UK No.4 single 'I Don't Want To Miss A Thing'. Aerosmith is the best-selling American hard rock band of all time, having sold more than 150 million records worldwide. via thisdayinmusic.com
&&&
On this day: 10 Sep 1964
The Kinks third single 'You Really Got Me', was at No.1 on the UK singles chart. Future Led Zeppelin founder and guitarist Jimmy Page played tambourine on the track. via thisdayinmusic.com
***
Well that wasn't a good escape plan.
Genius Award Winner.
Branson police are investigating after a man drowned in a pond while running from officers early Sunday morning. After getting a call that there was a "car prowler" at Wyndham Branson at the Meadows, Branson Police officers arrived at approximately 1 a.m. Sept. 8 near the area of Fall Creek and Willow Bend Road, according to a statement on the department's Facebook page.
***
Florida "child" is
Tonight's Feel Good Story of The Day.
For "College Colors Day", Laura Snyder, his teacher at Altamonte Elementary School, says her student drew a "U.T." on paper and pinned it to an orange t-shirt. "When the day finally arrived, he was SO EXCITED to show me his shirt," Snyder wrote on Facebook. "I was impressed that he took it one step further to make his own label." By lunch he was in tears. "Some girls at the lunch table next to his (who didn't even participate in college colors day) had made fun of his sign that he had attached to his shirt. He was DEVASTATED," said Snyder.
***
Tonight's ONT has been brought to you by Individuality.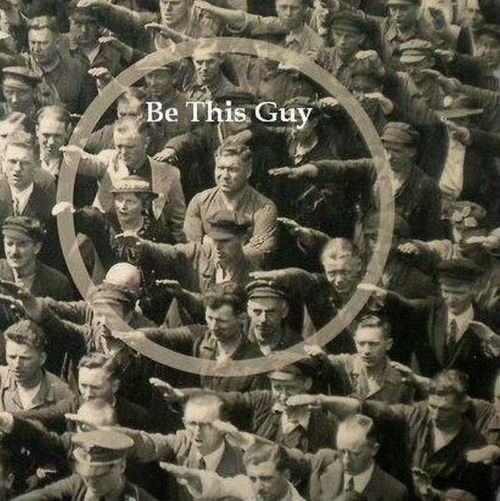 Notice: Posted with permission by the Ace Media Empire, AceCorp, LLC and Mrs. Mis. Hum.
Posted by: Misanthropic Humanitarian at
10:00 PM
MuNuvians
MeeNuvians
Polls! Polls! Polls!
Frequently Asked Questions
The (Almost) Complete Paul Anka Integrity Kick
Top Top Tens
Greatest Hitjobs
News/Chat