Monday Overnight Open Thread (9/9/19)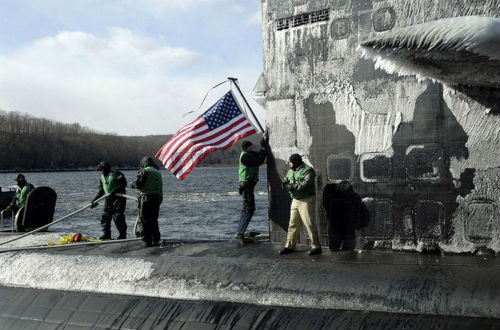 ***
The Quotes of The Day
Quote I
"Problems are manifesting in all three dimensions of the energy industry triangle: climate protection, the security of supply and economic efficiency," McKinsey & Company
Quote II
"The ELCA will also continue to accompany and advocate for immigrants who are seeking asylum and do what we can to see that undocumented immigrants are aware of, understand, and live into their rights under U.S. law." Rev. William Gafkjen
Quote III
"The thing that has been lacking in this debate has been an earnest and real conversation on debt and deficits and government spending, and I find it astounding to watch the number of Democratic debates that I've seen and no mention, no conversation on where we're going with regard to debt," Former Gov. Mark Sanford (R-SC)
Quote IV
"The 14th Amendment of our Constitution actualized what many of the Founders wanted, promoting equal protection under the law for all Americans," "If I could, I would end the antiquated electoral college. Twice in the last 20 years the popular vote winner was denied the presidency. This is an assault on our democratic principles, where the dictum should hold true: one person, one vote." Constitutional expert Barbara Streisand
Quote V
"The way we look at the business is tied to some very basic fundamentals that haven't changed for decades, if not hundreds of years. Exxon CEO Darren Woods
Quote VI
"That is kind of shocking, with all the procedures the banks have set up, checking and double-checking and triple-checking, there`s no way anybody gets away with that stuff," Nate Weaver
***
How long before the usual suspects blame this on us?
Mass shooting reported in the Netherlands.
According to Google, that translates as . . . In a shooting incident on the #heimerstein in #Dordrecht, several victims were killed. We are present with many people and investigate what has happened From the Associated Press . . . Police in the Netherlands have tweeted that three people have been killed and one other person has been seriously wounded in a shooting in a residential neighborhood in the city of Dordrecht. Police spokesman Wim Hoonhout has told The Associated Press that "It seems like a family incident." No further details of what happened Monday have been immediately released.
***
Just because you are unsavory, it doesn't mean that academia won't take your money and hang with you.
Just ask Joi Ito.
New documents show that the M.I.T. Media Lab was aware of Epstein's status as a convicted sex offender, and that Epstein directed contributions to the lab far exceeding the amounts M.I.T. has publicly admitted.
Update: On Saturday, less than a day after the publication of this story, Joi Ito, the director of the M.I.T. Media Lab, resigned from his position. "After giving the matter a great deal of thought over the past several days and weeks, I think that it is best that I resign as director of the media lab and as a professor and employee of the Institute, effective immediately," Ito wrote in an internal e-mail. In a message to the M.I.T. community, L. Rafael Reif, the president of M.I.T., wrote, "Because the accusations in the story are extremely serious, they demand an immediate, thorough and independent investigation," and announced that M.I.T.'s general counsel would engage an outside law firm to oversee that investigation. The M.I.T. Media Lab, which has been embroiled in a scandal over accepting donations from the financier and convicted sex offender Jeffrey Epstein, had a deeper fund-raising relationship with Epstein than it has previously acknowledged, and it attempted to conceal the extent of its contacts with him. Dozens of pages of e-mails and other documents obtained by The New Yorker reveal that, although Epstein was listed as "disqualified" in M.I.T.'s official donor database, the Media Lab continued to accept gifts from him, consulted him about the use of the funds, and, by marking his contributions as anonymous, avoided disclosing their full extent, both publicly and within the university. Perhaps most notably, Epstein appeared to serve as an intermediary between the lab and other wealthy donors, soliciting millions of dollars in donations from individuals and organizations, including the technologist and philanthropist Bill Gates and the investor Leon Black. According to the records obtained by The New Yorker and accounts from current and former faculty and staff of the media lab, Epstein was credited with securing at least $7.5 million in donations for the lab, including two million dollars from Gates and $5.5 million from Black, gifts the e-mails describe as "directed" by Epstein or made at his behest. The effort to conceal the lab's contact with Epstein was so widely known that some staff in the office of the lab's director, Joi Ito, referred to Epstein as Voldemort or "he who must not be named."
And yet you and I are the deplorables.
***
Speaking of unsavory,
One America News Network sues Rachel Maddow, NBC and Comcast for defamation.
One America News Network (OANN) filed a $10 million defamation lawsuit Monday against MSNBC's Rachel Maddow. OANN is suing Maddow, MSNBC, Comcast Corporation and NBC Universal for defamation, alleging Maddow "maliciously and recklessly" went after the network by suggesting it is a Russian state propaganda outlet, the complaint reads, according to Law and Crime. Maddow said that OANN "really, literally is Russian propaganda" on "The Rachel Maddow Show" in July.
Words have meanings............ And it's always fun to relive this particular night.............
***
Former Rep. Robert F. O'Rourke
once again displays his complete ignorance. We cannot remove every illegal alien but Americans will gladly hand over everyone of their firearms to the government.
"No. I don't see the law enforcement going door to door. I see Americans complying with the law. I see us working with gun owners, non-gun owners, local, county, state, federal law enforcement to come up with the best possible solution. I have yet to meet an owner of an AR-15 who thinks it's OK that we have these kind of mass killings in this country," he said.
Just because I think the mass shootings are horrible doesn't mean I'm going to hand over my AR-15. And as a matter of fact, I might buy another one or three.
***
Until today I had never heard of Sophie Salmon.
But, I admire this young person's grit.
A University of Wisconsin-River Falls campus official told a freshman student that police would be notified if she refused to get a permit before rolling a "free speech ball" around a grassy area of the public campus. Sophie Salmon is a freshman at UW-River Falls who is trying to start a Turning Point USA chapter at her new school. As part of her recruitment efforts, Salmon inflated a six-foot "free speech ball" on Thursday. The ball was designed to serve as a platform for students to write whatever they pleased, but it also attracted the attention of university administrators. After less than half an hour of rolling the ball around campus lawns, Salmon was confronted by UW-River Falls Conference and Contract Services Manager Kristin Barstad outside River Falls' main building, University Center. The official informed the student that she lacked the proper permissions needed to exercise her free speech on public university property and needed to take the ball elsewhere.
***
If life hands you lemons, make lemonade.
If life hands you legs, make lamps.
***
Big t*ts.
Small to non-existent brain.
"Baywatch" actress Pamela Anderson shared a brilliant idea online about the entire world being allowed to vote in the U.S. presidential election. As if the anti-globalists don't have enough to worry about. "I believe Everyone in the world should be able to vote for the US president, because it has an impact on all of us …" Anderson tweeted.
***
Have you ever said, "There's nothing to watch on television"?
Now you can see what the rest of the world watches. Every country's favorite TV shows.
***
A French's solider view of a US solider.
And combat? If you have seen Rambo you have seen it all - always coming to the rescue when one of our teams gets in trouble, and always in the shortest delay. That is one of their tricks: they switch from T-shirt and sandals to combat ready in three minutes. Arriving in contact with the enemy, the way they fight is simple and disconcerting: they just charge! They disembark and assault in stride, they bomb first and ask questions later - which cuts any pussyfooting short.
Hoping and praying that America's treasure returns from that hell hole sooner rather than later.
***
Mexican drug gang.
Brutal, judge, jury and penalty enforcer.
The man, in his 30s, was attacked in revenge for allegedly raping a woman in Mexico City, Mexico, last month. The gang released a graphic video of the moment the man was mauled by the pitbull terrier as a warning to other sex attackers, authorities believe. He was stripped naked, handcuffed and held to the ground by five men before the dog was let loose.
***
If I lived anywhere near Ft. Worth, TX
The Alpine Range would be a regular stop for me. An ammo bar, awesome.
The Alpine Shooting Range of Fort Worth, Texas, is now offering ammunition by the pound and has gotten in some good shots at Walmart for the retail giant's recent surrender to anti-gun forces. Alpine, a full-service gun store and range in business for 50 years, opened up a new ammo bar and trolled the mega-retailer on social media days after Walmart announced it was discontinuing the sale of ammunition for handguns and short barrel rifles. The move by the retail chain has been mocked and scorned by gun owners throughout the country.
***
I certainly hope they were charged an inordinate amount to be rescued.
"Ship with Climate Change Warriors caught in ice, Warriors evacuated"
Arctic tours ship MS MALMO with 16 passengers on board got stuck in ice on Sep 3 off Longyearbyen, Svalbard Archipelago, halfway between Norway and North Pole. The ship is on Arctic tour with Climate Change documentary film team, and tourists, concerned with Climate Change and melting Arctic ice. All 16 Climate Change warriors were evacuated by helicopter in challenging conditions, all are safe. 7 crew remains on board, waiting for Coast Guard ship assistance. Something is very wrong with Arctic ice, instead of melting as ordered by UN/IPCC, it captured the ship with Climate Change Warriors.
***
The ONT Musical Interlude
Born on this day: 9 Sep 1941
Otis Redding, American singer-songwriter, record producer. After appearing at the 1967 Monterey Pop Festival Redding wrote and recorded his iconic '(Sittin' On) The Dock Of The Bay' with Steve Cropper. The song became the first posthumous No.1 record on the Billboard Hot 100 and The Dock of the Bay became the first posthumous album to reach No.1 on the UK Albums Chart. Redding was killed in a plane crash on 10th December 1967. via thisdayinmusic.com
&&&
***
Texting while driving not good. Texting, driving and in possession of felonious amounts of drugs?
Genius Award Winner.
A Massachusetts man is facing charges in Connecticut after authorities say he was caught with five pounds of marijuana and other drugs inside his car. Police in Wilton, Connecticut stopped a car on Route 7 around 11:15 a.m. Thursday after officers spotted the driver texting while driving, police said.
***
A hard working and caring teenager is our
Tonight's Feel Good Story of The Day.
Finn Blazer, a pupil at Thorpe St Andrew School, was out on his paper round in November last year when he came across the unconscious woman in the driveway at one of the houses on his route. The now 14-year-old called for an ambulance and waited with the woman, who lived alone, carrying out chest compressions for 20 minutes until paramedics arrived - which he had been taught in primary school.
***
Tonight's ONT has been brought to you by Comfort.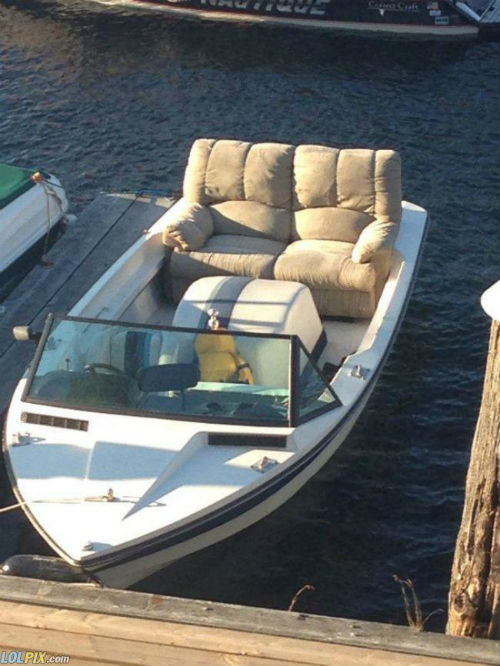 Notice: Posted with permission by the Ace Media Empire and AceCorp, LLC. No Morons were injured in the making of this ONT.
Posted by: Misanthropic Humanitarian at
10:01 PM
MuNuvians
MeeNuvians
Polls! Polls! Polls!
Frequently Asked Questions
The (Almost) Complete Paul Anka Integrity Kick
Top Top Tens
Greatest Hitjobs
News/Chat