Sunday Overnight Open Thread (9/8/19)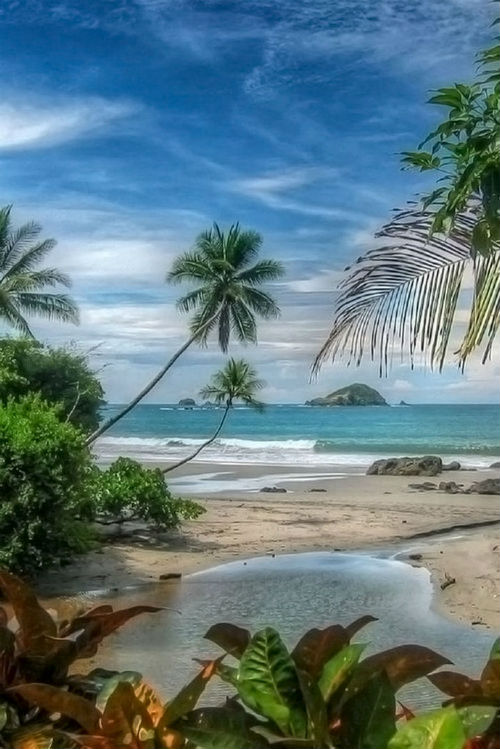 Welcome to The ONT
***
The Quotes of The Day
Quote I
"It's been crazy," "We feel how everybody else feels. It's been wild, it's been crazy, it's been unexpected. But we're going to go out there and play regardless. He made that decision. We're going to go out there and play how we're going to play." Oakland receiver Tyrell Williams
Quote II
We should do what any other country does by dealing with this situation in a serious way," Omar said during an immigration forum in south Minneapolis. "So, we have to bring in the United Nations high commissioner on refugees, an agency that has the expertise and the training to handle massive flows of refugees humanely." Rep. Ilhan Omar (D-MN)
Quote III
We are not responsible for the Ukraine's crisis. We did not support the unconstitutional coup in Ukraine, and we did not provoke the reaction of part of the country's population to these actions. Russian President Vladimir Putin
Quote IV

I firmly believe that if you have to spend more than 15 minutes in a clothing store, you donít need what you think you need. Gerard Van der Leun
Quote V
"The Transport Workers Union is shocked by the reported allegations of airplane sabotage by an employee. If these allegations of sabotage are true, they are outrageous and indefensible, and we fully condemn such actions. Our mechanics are highly trained professionals who are dedicated to performing at the highest standards in the industry – and we will not tolerate anything less," John Samuelsen
Quote VI
"Jessica has negatively impacted the public perception of trans people and contributed to the damning stereotype that trans individuals are inherently predators. It's incredibly sad."Blair White
***
A feel good story of the day called by Bob Menery, yes it is
NSFW
..........
***
Falling into the category of:
For every action, there is an equal and opposite reaction. Suck it up Babe.
***
Vaping has been popular for quite some time.
What went wrong? The CDC has issued a warning against all vaping.
the product is confirmed.Pixabay
E-cigarettes are often billed as being great tools for smoking cessation, but they've quickly risen to become the most commonly-used tobacco product among U.S. teens—including many youths who never smoked traditional cigarettes to begin with. That's a troubling trend given how little we know about their health effects, and now we're facing the consequences: A mysterious lung disease is suddenly striking teens, and appears linked to vaping. There were three deaths and 450 probable cases tied to the condition as of Friday, leading the Centers for Disease Control and Prevention to recommend that people stop vaping entirely until the source is confirmed.
Earlier this week, health officials in New York State—who had been investigating 34 cases reported by doctors in the area—identified a potential lead. The incidents in the state involved individuals using a vaping product containing cannabis. When tested, each of those products also had high amounts of Vitamin E acetate, according to an official statement from the New York Department of Health. This form of the vitamin is often used in beauty care products because it has a long shelf-life. While studies have found that Vitamin E acetate is generally safe for external use and oral ingestion, there's far less evidence to suggest its safe to inhale.
***
***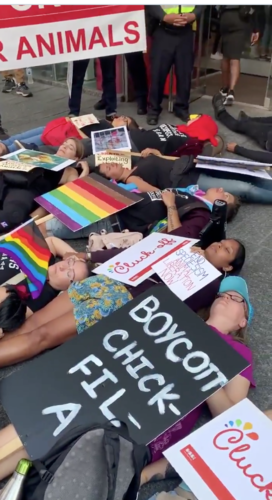 LOL Get F*cked
There is something magical and quietly hilarious about the ability of a fast food chain peddling chicken to arouse deep outrage from the alienated few and yet record-setting patronage by the greater public. Chick-fil-A manages to do the seemingly impossible: it enjoys the largest per store sales of any fast food chain, despite being closed on Sundays. And that religious observance is related to the hatred directed at it from those who resent its support for causes related to promoting biblical constraints on sexuality. Yesterday, Chick-fil-A ventured beyond the borders of the United States for the very first time, opening the first of 15 planned stores in the Greater Toronto Area, and militant homosexuals as well as animal righties attempted to obstruct customers, some of whom started lining up as early as 6:30 A.M., from entering the store>
***
Here's how you save the world.
Abort, abort, abort per Bernie Sanders (I-VT)
Not to be outdone by Sanders, Swedish professor Magnus Söderlund
Cannibalism combats the effects of climate change.
A Swedish scientist suggests that it may be necessary to turn to cannibalism and start eating human flesh to save the planet (giving new meaning to the expression bite me) And NO this story is not from The Onion. A conference about the food of the future called Gastro Summit being held in Stockholm Sweden featured a presentation by Magnus Söderlund claiming that we must get used to the idea of eating human flesh in the future, as a way of combating the effects of climate change.
***
Communication without the internet is possible.
Bridgefy.
How do you communicate when the government censors the internet? With a peer-to-peer mesh broadcasting network that doesn't use the internet. That's exactly what Hong Kong pro-democracy protesters are doing now, thanks to San Fransisco startup Bridgefy's Bluetooth-based messaging app. The protesters can communicate with each other — and the public — using no persistent managed network.
***
Mexican drug gang.
Brutal, judge, jury and penalty enforcer.
The man, in his 30s, was attacked in revenge for allegedly raping a woman in Mexico City, Mexico, last month. The gang released a graphic video of the moment the man was mauled by the pitbull terrier as a warning to other sex attackers, authorities believe. He was stripped naked, handcuffed and held to the ground by five men before the dog was let loose.
***
The ONT Musical Interlude
Born on this day: 8 Sep 1925
Peter Sellers actor, The Goons, (1956 UK No.9 single 'Ying Tong Song' with The Goons, 1960 UK No.4 single 'Goodness Gracious Me', with Sophia Loren, 1965 UK No.14 single 'A Hard Day's Night'). Sellers died of a heart attack on 24th July 1980. via thisdayinmusic.com
&&&
***
Just another alcoholically impaired
Genius Award Winner.
According to a KDHPD news release, a call was placed to 911 at approximately 2:30 p.m. concerning a white pickup truck that had gone in the ocean at Arch Street in Kill Devil Hills. The passenger was able to get out, however the driver was still in the vehicle. Officers arrived on scene and were able to get the driver out of the pickup. The driver was identified as Troy J. Topash, 41, of Kill Devil Hills. Upon further investigation, he was determined to be impaired and was arrested.
***
Grade school is tough. Grade school being disabled at recess time tougher.
Tonight's Feel Good Story of The Day.
Recess time is now a pleasant experience for students in wheelchairs. Faculty and staff at Park Elementary celebrated their new addition of having two wheelchair-accessible swings. "It's been a long time coming and we haven't had wheelchair swings since I first began working here since 25 years ago we had some and they broke," said Amy Rexrode, 4th-grade teacher
***
Weekly commenter standings for week of 9-8-2019
Top 10 commenters:
1 [470 comments] 'Miklosian anti-Marketing SA de CV' [65.97 posts/day]
2 [444 comments] 'Anon a mouse'
3 [441 comments] 'Insomniac'
4 [348 comments] 'Christopher R Taylor'
5 [345 comments] 'garrett'
6 [324 comments] 'rickb223'
7 [322 comments] 'Skip'
8 [304 comments] 'The White Devil'
9 [298 comments] 'Commissar Hrothgar'
10 [283 comments] 'Yudhishthira's Dice' Top 10 sockpuppeteers:
1 [464 names] 'Miklosian anti-Marketing SA de CV' [65.13 unique names/day]
2 [46 names] 'Ha'
3 [34 names] 'Notorious BFD'
4 [32 names] 'Cicero (@cicero)'
5 [25 names] 'Wolfus Aurelius'
6 [24 names] 'Hands'
7 [23 names] 'Duncanthrax'
8 [20 names] 'boulder t'hobo'
9 [20 names] 'Jukin the Deplorable and Profoundly Unserious'
10 [19 names] 'Axeman'
***
Tonight's ONT has been brought to you by OSHA Violations. H/T Hank Curmudgeon
Notice: The ONT is a division of the Ace Media Empire and AceCorp, LLC. All rights and wrongs are reserved. Permission? Will cover that later.
Posted by: Misanthropic Humanitarian at
10:00 PM