Saturday Overnight Open Thread (9/7/19)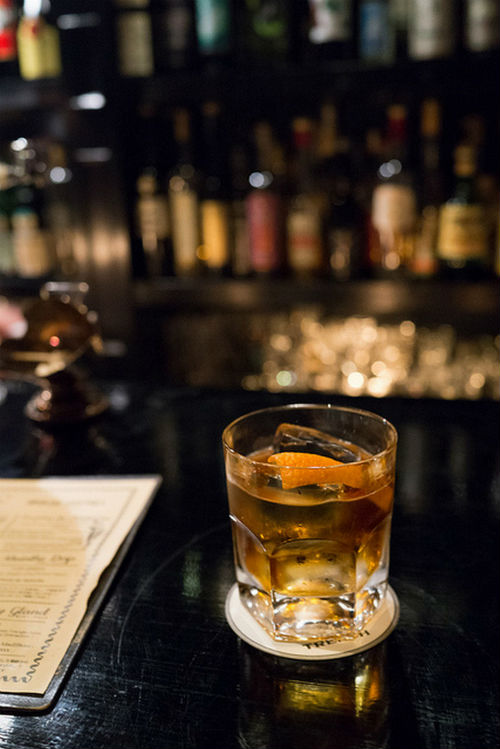 The Saturday Night Joke
Two very active seniors (Jacob, age 92, and Mary, age 89), living in The Villages, are all excited about their decision to get married. They go for a stroll to discuss the wedding, and on the way, they pass a drugstore. Jacob suggests they go in. Jacob addresses the man behind the counter, "Are you the owner?"
The pharmacist answers, "Yes." Jacob says, "We're about to get married. Do you sell heart medication?"
The Pharmacist: "Of course we do." Jacob: "How about medicine for circulation?"
Pharmacist: "All kinds." Jacob: "Medicine for rheumatism?"
Pharmacist: "Definitely." Jacob: "How about suppositories and medicine for impotence?"
Pharmacist: "You bet!" Jacob: "Medicine for memory problems, arthritis, and Alzheimer's?"
Pharmacist: "Yes, a large variety. The works." Jacob: "What about vitamins, sleeping pills, Geritol, antidotes for Parkinson's disease?"
Pharmacist: "Absolutely." Jacob: "Everything for heartburn and indigestion?"
Pharmacist: "We sure do." Jacob: "You sell wheelchairs and walkers and canes?"
Pharmacist: "All speeds and sizes." Jacob: "Adult diapers?" Pharmacist: "Sure, how can I help you? Jacob: "We'd like to use this store as our Bridal Registry."
***
You might not ever look at mayo the same way again.......
***
As always, The ONT is always looking out for you.
Looking for the next hot job? This could be it.
"As the promise of autonomous machines lags the underlying technology, the growing need for human robot-minders could juice the remote workforce," reports The Wall Street Journal. An anonymous reader shares excerpts from the report:
Across industries, engineers are building atop work done a generation ago by designers of military drones. Whether it's terrestrial delivery robots, flying delivery drones, office-patrolling security robots, inventory-checking robots in grocery stores or remotely piloted cars and trucks, the machines that were supposed to revolutionize everything by operating autonomously turn out to require, at the very least, humans minding them from afar. Until the techno-utopian dream of full automation comes into effect -- and frankly, there's no guarantee that will ever happen -- there will be plenty of jobs for humans, just not ones their parents would recognize. Whether the humans in charge are in the same city or thousands of miles away, the proliferation of not-yet-autonomous technologies is driving a tiny but rapidly growing workforce.
***
Colorado. Puns. Colorado & puns.
No word if Seamus Muldoon resides in Indian Hills.
***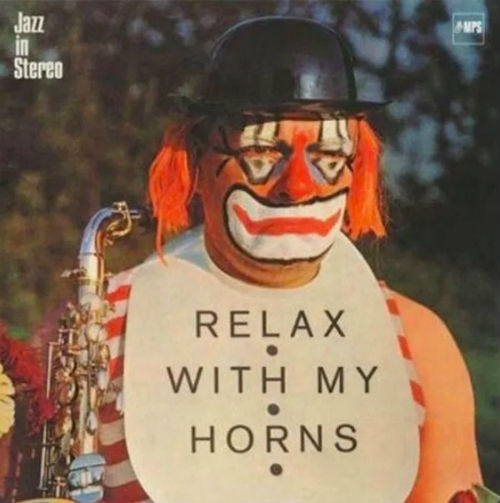 WTF album covers.
***
Once upon a time, a degree from the University of California meant something.
Not any more.
The University of California-Berkeley is offering students more entertaining ways to earn credit toward graduating but, while these alternatives might make students happy, some conservative scholars are anything but thrilled. "How to Solve the Rubik's Cube" and "Henna Art: Application and Cultural Perspectives" are both courses offered to UC-Berkeley students for credit toward graduating. According to the course descriptions, they teach students "how to solve the Rubik's Cube, [or] get faster at solving it" and to understand the "theoretical basis of the transnational meanings of Henna tattoos."
***
Halloween is right around the corner.
The newest costume: Sexy Bob Ross, Happy Tree Painter.
***
The ONT Musical Interlude
On this day: 7 Sep 2003
US singer, songwriter, Warren Zevon died. He had worked as a session musician, was the piano player and band leader for the Everly Brothers. His 1969 song 'She Quit Me' was included in the soundtrack for the film Midnight Cowboy. Jackson Browne, the Eagles and Linda Ronstadt all appeared on his albums. He recorded over 15 solo albums, had the 1978 US No.21 single 'Werewolves Of London'. via thisdayinmusic.com
&&&
Born on this day: 7 Sep 1951
Chrissie Hynde, best known as a founding member of English-American rock band The Pretenders, who had the 1980 UK No.1 single with 'Brass In Pocket' and the solo 1985 UK No.1 single 'I Got You Babe' with UB40. via thisdayinmusic.com
***
The family that does crime together spends time together. Granny is also a
Genius Award Winner.
A 75-year-old Louisiana woman has been arrested for allegedly arranging for drugs to be smuggled to her son in a county jail, records show. Cops charge that Judy Futch twice delivered Suboxone, an opioid addiction medication, to an "inmate job site" outside of the Ouachita Correctional Institute so that inmates could later deliver the narcotics to her son Derrek, 46. A criminal investigation was opened last week when deputies discovered Suboxone "at one of the inmate workers jobs." When confronted by cops, Futch denied involvement in any smuggling. When shown photos of her carrying a bag at the job site, Futch claimed it contained "hamburgers for the inmates."
***
Tonight's ONT has been brought to you by Thoughtful Adventures.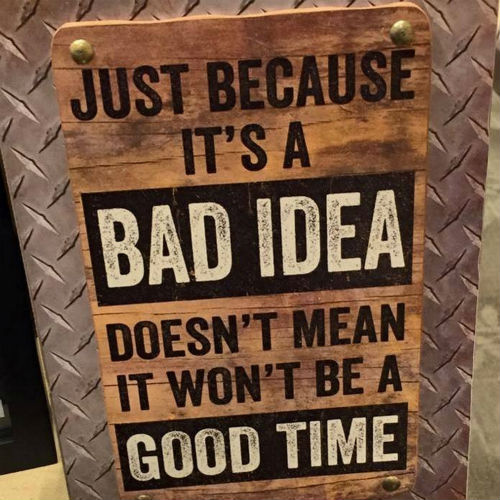 Notice: Posted with permission by the Ace Media Empire and AceCorp, LLC.
Posted by: Misanthropic Humanitarian at
10:06 PM