Monday Overnight Open Thread (12/17/18 )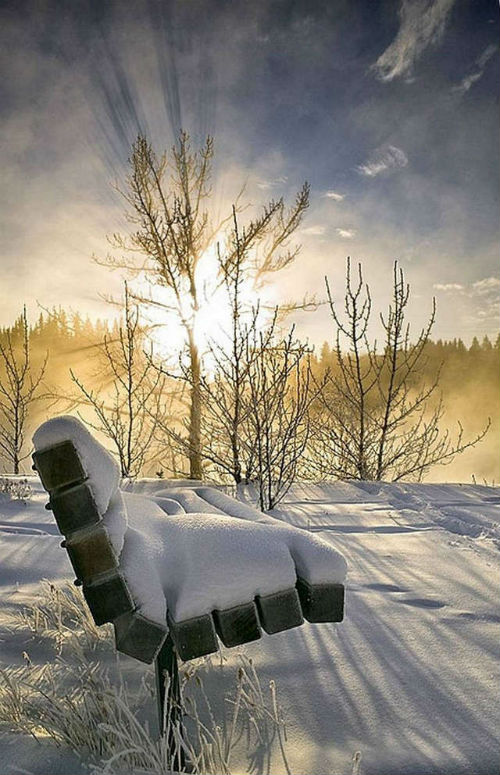 ***
The Quotes of The Day
Quote I
Lying to the press isnít a crime, and paying money to cover up an affair isnít a crime, either, even if youíre running for president. If these were crimes, John Edwards would be on death row.Ann Coulter
Quote II
"So there's plenty of opportunity for Republicans if they just pause, look at the world as it really is, and try to come up with something in the tradition of Lincoln and Eisenhower and other great Republicans." Gov. Jerry Brown (D-CA)
Quote III
"McSally strikes me as an unwise choice for a number of reasons," "She's like an NFL team that plays down to its opponents' level – and she'll be tasked with running for re-election immediately. Ben Domenech
Because we know your late father-in-law was such a stalwart conservative standing up to the progressive movement.
***
Reason #3,349 not to live in New Jersey.
This law is one of those "sensible restrictions" on gun ownership that liberals like to talk about but that criminals will ignore as the judge who ruled the law constitutional says that despite the asterisk put next to the Second Amendment by the court assures us there is nothing to worry about: The law, signed by Gov. Phil Murphy in June along with five other new gun laws, gave New Jersey gun owners who currently possess the magazines in question 180 days to either surrender them, permanently modify them to only accept up to 10 rounds, or transfer them to somebody who is allowed to legally own them. The deadline is set to expire on Monday. A lawsuit brought by the Association of New Jersey Rifle and Pistol Clubs and supported by the National Rifle Association failed on Thursday as the 3rd Circuit Court of Appeals declared the confiscation law constitutional. Any civilian caught in possession of a magazine capable of holding more than 10 rounds may be arrested and prosecuted. Possession of such magazines after the deadline will be considered a crime of the fourth degree under state law and carry up to 18 months in prison and up to $10,000 in fines or both. Nearly all modern full-size or compact handguns and rifles sold in the United States come standard with magazines capable of holding more than 10 rounds of ammunition…
***
Not content to leave impressionable youth alone,
Hillary Clinton gives advice to a third grade girl.
Clinton decided to send Morales a letter, telling her she knows what it's like to run in a contest among boys. "While I know you may have been disappointed that you did not win President, I am so proud of you for deciding to run in the first place. As I know too well, it's not easy when you stand up and put yourself in contention for a role that's only been sought by boys," she wrote in her letter, dated Dec. 6. "The most important thing is that you fought for what you believed in, and that is always worth it."
***
No. Hell no!!!
Boys can have periods.
Schools in Brighton have been ordered to teach children as young as eight that people "of all genders" can have periods, as well as to install sanitary waste disposal units in every toilet room.
The instructions were included in guidelines published by the local council earlier this month on 'Taking a Period Positive Approach in Brighton & Hove Schools', which assert there is "more work to do across all settings to prevent and reduce stigma related to periods and talking about periods".
***
Everything you wanted to know about Porn Stats.
Hawt searches.
H/T redc1c4
According to Dr. Laurie Betito, Director of the Pornhub Sexual Wellness Center, "searches like these serve as an indication that people use this site to not only satisfy sexual urges but also to get a different angle on something they are already interested in. To see a famous character or hot topic in a sexual context."
***
Nancy Pelosi,
Fvck you and the broom you rode in on.
The ONT Musical Interlude
&
&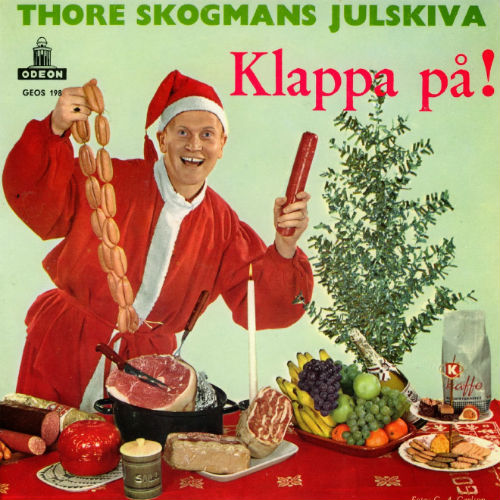 Awkward vintage Christmas albums.
And you thought I just made this stuff up. Didn't you?
***
It is easier to ask for forgiveness rather than permission.
Not always.

In San Francisco, property speculators have made a game out of tearing down historically protected homes, then retroactively applying for demolition permits, and using the now-empty lots to build massive mansions that sell for millions. Ross Johnstone says that he's not a speculator at all, and that the reason he knocked down modernist architect Richard Neutra's 1936 Twin Peaks Largent House at 49 Hopkins Ave. had nothing to do with the extra money he'd get from increasing the floor plan from 1,300 square feet to about 4,000 (he says he wanted to move his family into the larger house). The San Francisco City Planning Commission didn't buy this argument, nor the argument that the house had lost its historic character in earlier remodels and was therefore not worthy of preservation. Instead, they've ordered Johnstone to build an exact replica of the house he tore down, "executed beautifully in a way that would be consistent with the home's original expression," and to post a plaque recounting the history of the house.
***
Hey, it isn't Yoko............
***
DUH!!!
Having sex may be one way older adults can feel better and enjoy life more, suggests a new paper published in the journal Sexual Medicine. "The general conception is that older adults are not as sexually active as younger adults, or not sexually active at all," says study co-author Lee Smith, a reader in epidemiology at Anglia Ruskin University in the U.K. "Sexual activity does decline as we age, but older adults are not asexual." In fact, other recent research found that many American seniors have active sex lives; 40% of the people surveyed, who were between age 65 and 80, said they were having sex.
***
So, you want us to stop using fossil fuels. What are we supposed to use? Solar, wind?
What do you need to have to build those power sources?
If we want to stop climate change, we'll have to stop pumping out carbon dioxide into the atmosphere. In order to do that, we'll need to replace all the sources of carbon pollution—like fossil fuel plants and combustion vehicles—with clean, renewable alternatives. But there's a problem: According to a new study, we might not have enough materials to make that happen. Plenty of high-tech electronic components, like solar panels, rechargeable batteries, and complex circuits, require specific rare metals. These can include magnetic neodymium, electronic indium, and silver, along with lesser-known metals like praseodymium, dysprosium, and terbium. These metals are mined in large quantities in countries around the world, and they make their way into the supply chains of all sorts of electronics and renewables companies
***
Meet a marginalised writer," and an "artist and influencer,
No it's not Bill Kristol but Mr Roy G Guzmán,
My heart was a dystopian berry budding in water tiger lilies claiming hocus-pocus wonder. I was broken vanity, vixen vase, victorious tête- à-tête — the Scrabble game nobody won because the tiles aspired speculums. Ocean-misaligned brook / brook-misaligned agua — where else could these gospels have dawned if not in the bellies of men hyenaing a becoming?
There's more, read up Horde.
***
Pub crawl + Santa outfits, didn't see this happening......
Genius Awards.
Fourteen people were arrested at Hoboken's Santacon on Saturday, including one man who punched a police sergeant in the face, the police chief said on Twitter. Chief Ken Ferrante was tweeting real-time updates of the police response to SantaCon, a bar crawl in which participants dress in Santa costumes. Two officers were hurt in a fight near Cadillac Cantina, he said. One of the officers was hospitalized with a dislocated thumb, the other was punched in the face
***
Genius Award Winner and
Tonight's Feel Good Story of The Day story all wrapped into one.
A young Alton man received a holiday miracle Tuesday evening after his car was reported stolen from the parking lot across the street from Bossanova last Saturday. Daniel Harris was going to seek some Christmas cheer at the Bossanova Christmas party following the theft of his 2009 Chevrolet Cobalt and the news insurance would not cover the vehicle. Heavy with the thought he would have to invest in a whole new ride, Harris was not expecting the news he received – his car had been found and recovered.
***
Tonight's ONT has been brought to you by Math.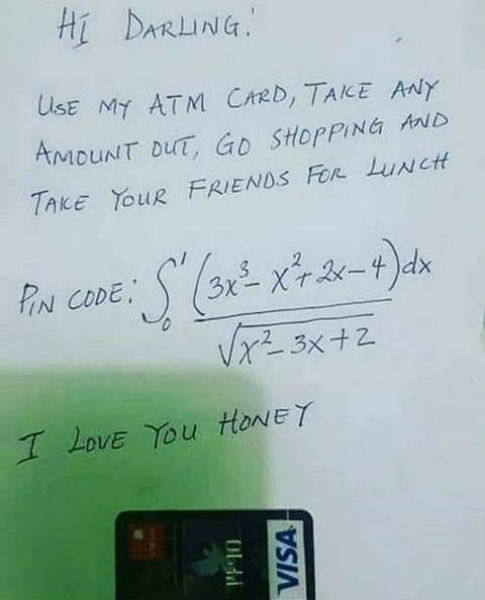 Notice: Posted with permission by the Ace Media Empire and AceCorp, LLC. Loose change, drink token and Ikea Gift Certificates are always welcomed.
***
Weekly commenter stats for week of 12-16-2018
Top 10 commenters:
1 [437 comments] 'rickb223' [61.36 posts/day]
2 [391 comments] 'Aetius451AD Work Laptop'
3 [357 comments] 'Calm Mentor'
4 [356 comments] 'Mark Andrew Edwards, buy ammo'
5 [341 comments] 'Insomniac'
6 [336 comments] 'Skip'
7 [328 comments] 'Don Q'
8 [325 comments] 'Village Idiot's Apprentice'
9 [317 comments] 'DamnedYankee'
10 [291 comments] 'BackwardsBoy' Top 10 sockpuppeteers:
1 [156 names] 'Miklos, early Carnival season begins now' [21.90 unique names/day]
2 [111 names] 'Duncanthrax'
3 [65 names] 'DamnedYankee'
4 [49 names] 'Axeman'
5 [48 names] 'freaked'
6 [43 names] 'Adirondack Patriot'
7 [40 names] 'Insomniac'
8 [30 names] 'Don Q'
9 [30 names] 'andycanuck'
10 [30 names] 'Hands'
Posted by: Misanthropic Humanitarian at
10:00 PM