Sunday Overnight Open Thread (10/29/18 )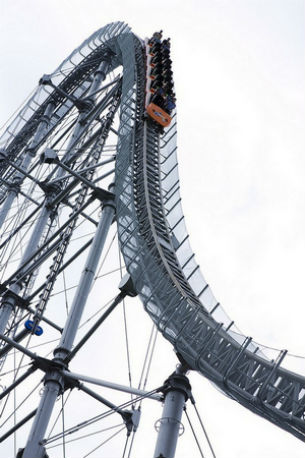 (Take a ride on The ONT roller coaster)
***
The Quotes of The Day
Quote I
It is hard to admit we are sexist. I, for instance, would like to think that I possess genuine feminist bona fides, but who am I kidding? I am a failed and broken feminist. More pointedly, I am sexist. There are times when I fear for the "loss" of my own "entitlement" as a male. Toxic masculinity takes many forms. All forms continue to hurt and to violate women. George Yancy, Professor of Philosophy Emory University
Quote II

"In 2018 our ruling class, in unison, set out to destroy all but the biological life of a political adversary. It substituted vehement assertion for truth, cast aside argument, foreclosed questions, celebrated its own deed and vowed to persist in it. " Claremont Institute Senior Fellow Angelo Codevilla
Quote III
It assumes his usual above-the-fray pose, as if he's looking down on us unruly ruffians. We simply need to stop all this unseemly disagreement and – what was it? – oh yeah. Heal. I don't want to heal. I want to crush the leftist creeps who hate me. Kurt Schlichter
Quote IV
Then too, given the overwhelmingly biased, dishonest, and incompetent media, it is only too easy for people to believe the moralistic simplifications that are constantly disseminated. In this regard sportswriters are predictably baleful. Turn on ESPN and lo, there they are, those squeaky-voiced, effeminate liberal men offering their worthless two cents on "racial inequality." (So faithful are these spineless bores that Rich Lowry, Ben Shapiro, and other lefty hacks may wish to recruit them for Conservatism Inc.) Christopher DeGroot
***
France's economic woes are over with. Their strife with Muslim immigrants has come to a stop.
Now they can tackle their last big problem, mocking regional dialects.
Reuters reports that Laetitia Avia, a member of the French parliament, has said she is proposing a bill that would classify mocking a regional accent (so called "glottophobia") as a form of prohibited discrimination. Avia's proposal comes after former presidential candidate Jean-Luc Melenchon, a long-time member of the Socialist Party, mocked a journalist's heavy accent by asking if someone else had a question in "understandable French." Avia said she and other members of France's ruling party would be proposing legislation to save people from public humiliation.
***
This position is so f*cking stupid.
Office of Student Inclusion and Diversity, what good is inclusion and diversity if you ask students to "sign a pledge promising not to appropriate any culture."?
"The Office of Student Inclusion and Diversity invites students to a discussion about awareness of cultural appropriation on college campuses, and the social effects appropriation creates," the event description reads. "Students will have the opportunity to sign a pledge promising not to appropriate any culture and may also buy a shirt from the office for $5 in the Brew
Ransom Olds, an American invented and patented the assembly line. Guess people who aren't Americans using anything built on assembly line are appropriating American culture and should be ashamed of themselves.
***
With a little time, effort and money
you can visit some of the creepiest places on earth.
***
Once again a school pleads "ignorance".
Anti-firearm PSA filmed in CA school.
The Washington Times confirmed at the time that the ad was filmed at the North Oakland Community Charter School in California with the school's permission. The school's executive director noted though that officials hadn't been aware of its controversial content when they'd granted permission. The content is controversial because it encourages children to partake in crimes — including "weapons theft, illegal concealed carry and carrying a weapon on school property" — and places kids at the risk of becoming school shooters or falsely being labeled a school shooter.
Imagine a pro-life PSA being filmed in a school? Ha, are you kidding me.
***
Remember your health insurance plan before Obamacare?
Whatever happened to the promise of "if you like your plan you can keep your plan".
Seems The JEF is busy lying again.
Via Daily Caller: Former President Barack Obama lamented the state of political rhetoric in the U.S. at a rally in Wisconsin on Friday, saying politicians are "just blatantly, repeatedly, baldly, shamelessly lying." Obama traveled to Wisconsin to campaign for Democratic candidates including Sen. Tammy Baldwin, gubernatorial candidate Tony Evers and others. Obama accused Republicans of lying about healthcare, namely that GOP politicians would protect coverage of pre-existing conditions.
Should we get into healthcare pricing promises President Four-Putt?
***
Food, art, JV Rants, now this venture............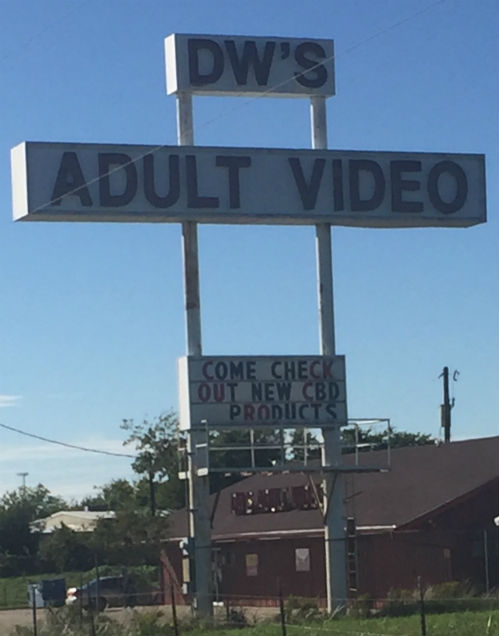 CBD is everywhere. h/t hrothgar
***
Of course this next clip is NSFW. It's Bill Burr and he is "woke".
***
They were invaded. They were subjected to the scourge of communism. Now they want compensation.
Baltic countries looking for payments from Russia.
The leaders of the Baltic nations have declared publicly that they doubt their people will be compensated for 'Soviet occupation' damage. Viktoras Pranckietis, speaker of the Lithuanian Seimas, said the Baltic countries "hit the wall" every time they tried to raise the issue of compensation for occupation damages. "Perhaps we should set ourselves goals that we can achieve," he told reporters, reported The Baltic Times.
Dear Baltic Countries, Please don't hold your breath. Love, The ONT
***
The ONT Musical Interlude
October 28,1936, Born on this day in Wilmington, North Carolina, was Charlie Daniels who is known for his No.1 country hit 'The Devil Went Down to Georgia'. Daniels has been active as a singer since the early 1950s and was inducted into the Grand Ole Opry on January 24, 2008. via thisdayinmusic.com
**
October 28, 1972, The United States Council for World Affairs announced it was adopting The Who song 'Join Together' as it's official theme tune. via thisdayinmusic.com
***
Modern day love.
Old fashioned guys aren't so bad after all.
I didn't normally go for guys who said things like, "I'm the man." I usually fell for men who didn't argue when I said it was my turn to pay for dinner. These men noticed my intelligence before my looks, or at least they said they did.
***
If one conducts a thorough background check, wouldn't an attempted murder charge show up?
Genius Award Winner
YONS, Ill. (WLS) -- Parents in west suburban Lyons Township School District 103 are demanding answers after a teacher was hired despite a charge of attempted murder against him. The district has since fired the teacher, but there now calls for administrators to step down. At a school board meeting Monday night there were many angry words and parents up in arms. "We got a teacher that shot somebody seven times coming here to teach? Shame on everybody!" said Bob Floss, Lyons real estate agent.
***
Imagine if they had said the science was settled. It isn't.
Tonight's Feel Good Story of The Day.
For a decade, Roy Palmer had multiple sclerosis and no feeling in his legs. The 49-year-old father had to use a wheelchair to get around. But last year, he received a life-changing treatment called HSCT (hematopoietic stem cell transplantation) that restored his ability to walk. Palmer heard about the treatment in a BBC program in 2016. "Two people on that program went into Sheffield Hospital in wheelchairs and they both came out walking," Palmer said. "As soon as we saw that, we both cried," Palmer's wife told the BBC.
***
Weekly commenter stats for week of 10-28-2018
Top 10 commenters:
1 [467 comments] 'garrett' [65.56 posts/day]
2 [416 comments] 'Mark Andrew Edwards, Nationalist'
3 [403 comments] 'Skip'
4 [339 comments] 'kraken'
5 [331 comments] 'Deplorable Jay Guevara'
6 [329 comments] 'Grump928(C)'
7 [327 comments] 'hogmartin'
8 [325 comments] 'runner'
9 [323 comments] 'J.J. Sefton'
10 [308 comments] 'Calm Mentor' Top 10 sockpuppeteers:
1 [63 names] 'Duncanthrax' [8.84 unique names/day]
2 [40 names] 'Nationalist Pikachu'
3 [33 names] 'Count de Monet'
4 [32 names] 'Adirondack Patriot'
5 [32 names] 'Notorious BFD'
6 [29 names] 'LeftCoast Dawg'
7 [29 names] 'Cicero (@cicero)'
8 [28 names] 'Under Fire'
9 [26 names] 'wth'
10 [26 names] 'buzzsaw90'
***
Tonight's ONT has been brought to you by Weekend Accomplishments.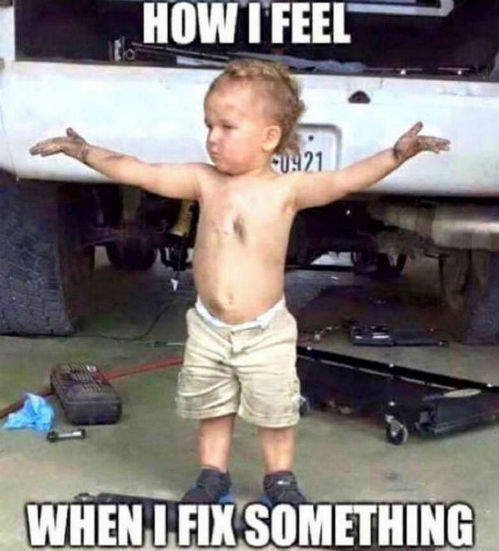 Notice: Posted with permission by the Ace Media Empire, AceCorp, LLC and The ONT Authority. Please ONT responsibly or have a perfect fall guy in mind.
Posted by: Misanthropic Humanitarian at
10:00 PM