The Morning Rant: J.V. Edition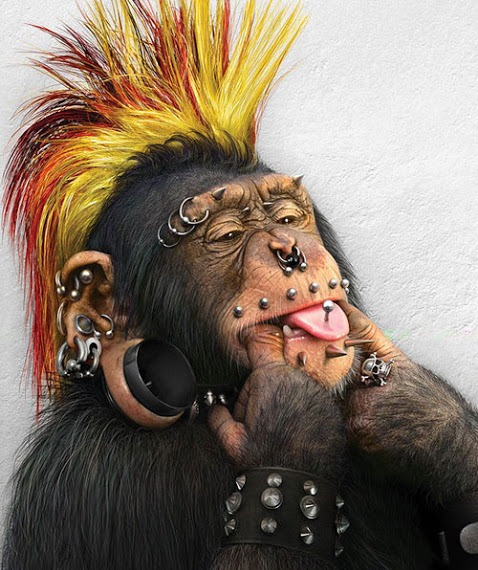 "We hold these truths to be self-evident, that all men are created equal, that they are endowed by their Creator with certain unalienable rights, that among these are life, liberty, and the pursuit of happiness. That, to secure these rights, governments are instituted among men, deriving their just powers from the consent of the governed. That, whenever any form of government becomes destructive of these ends, it is the right of the people to alter or to abolish it, and to institute new government, laying its foundation on such principles, and organizing its powers in such form, as to them shall seem most likely to effect their safety and happiness."

***
That's so quaint! I think those folks really believed, and even fought a war to defend its principles. They shouldn't have bothered. Just throw poo, it's cheaper and more fun, and doesn't require any principles at all.
CBS Diversity Comedy Showcase Has Its 2018 Cast
I'm actually pretty fvcking offended by the name of this show. Ignoring the fact that it is off-putting, and immediately alienates a significant portion of its possible audience, what am I to take away from its title? That my status as a White man is in some way invalid, that I am to be marginalized in deference to others whose skin color and hyphenated surnames are more in tune with current thought? These people are doubling down on division. They WANT the country to be unalterably divided, because they think that identity politics and a third world aesthetic is ascendent in America. Maybe it is, but before we get there these folks will have to some heavy lifting, and I don't think they are up to the task. As usual, their sweetness-and-light message will be co-opted by those with a more sanguine and realistic outlook on how to change societies. And those people are called communists, or in today's vernacular, community organizers and progressives.
******
Watching Turkey's Descent Into Islamist Dictatorship
I'm just a dumb assistant underblogger in the vast corporate behemoth that is AoSHQ Inc, so would somebody explain to me why Turkey is still in NATO? Wasn't one of the ideas behind NATO is that it would be a defense of Western concepts of freedom and pluralism?
******
******
Wichita cop responding to 911 suicide call accidentally shoots 9-year-old girl in the forehead
Because he was shooting at the family dog.... You cannot make this shit up. All of you staunch defenders of police actions such as this, remind me why the life of a police officer is more important than the lives of those he is supposed to protect and serve? And why they seem to shoot at dogs at an alarming rate? And why he couldn't have used his baton or mace or taser or just...you know...dealt with the dog the way postmen and normal people do all the time. Oh, never mind. I didn't see combat in Afghanistan, so I am not qualified to comment on this event.
******