The Morning Rant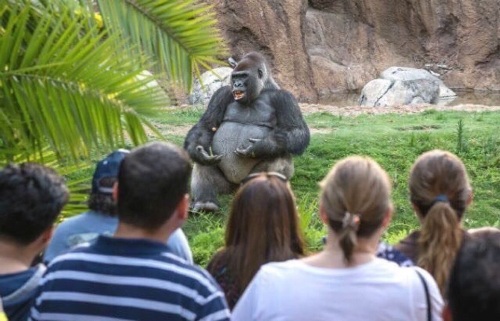 "Progressives think that America is the worst nation in the world, full of violence, racism, sexism, homophobia and Islamophobia and ruled by Literally Hitler in an orange fright wig. So why don't they post warning signs on the border of this evil country and try to keep people out instead of inviting them all in?"
(h/t Hadrian the Seventh) So how big is Irma?
This was a comment posted in the Rant thread yesterday, and it's one of the best stories I've heard in awhile. So, for those of you who missed it:
181

Back in the Sixties the thing to do was go out to California and join a hippie Commune. My Judo instructor's cousin did that. One day he gets a call at his Dojo in Houston from the leader of the Hippie commune who says "You have got to come out here and pick up your cousin - she is too crazy for us." My Sensei replied "Yeah, my cousin was always a few cards short of a full deck - OK I'll come pick her up." So he drives out to LA, spends a few days at the commune playing guitar with the hippies then drives his cousin back to Enid OK - drops her off - then drives back to Houston.

You're probably thinking "You senile old fart, why did you tell us that pointless story?"

Oh no, you don't understand: The hippie commune leader was Charles Manson, and the cousin was too crazy to be a member of the Manson family. This was about six weeks before the Tate - LaBianca murders. So up in Enid Oklahoma there is a little old lady who makes the members of the Manson Family look sane.

Posted by: An Observation at September 07, 2017 12:25 PM (B0W3Y)
I'm glad the DOJ filed an
amicus
brief on behalf of the Christian bakery owners who were caught not applauding loudly enough,
as ace reported yesterday
. Not only it is a blow for freedom, but I finally have a reason to post this pic I've been waiting to use: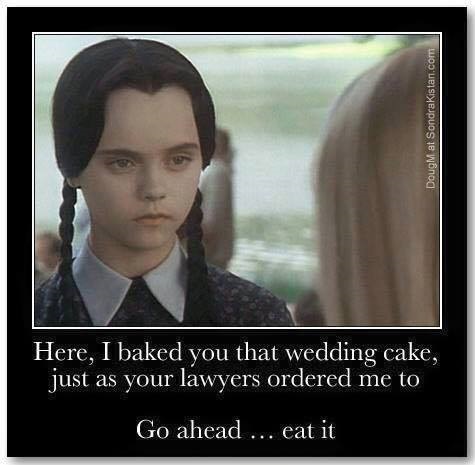 Heroes You Never Hear About:
Wikipedia gives us
the rest of the story
:
Along with a group of new arrivals, Mann was taken into a room next to a gas chamber and ordered to disrobe for "delousing". While taking off her clothes in a calculated manner in order to distract the guard, she managed to grab the roll-call officer's pistol, and reportedly shot him fatally in the stomach. She fired a second shot that wounded an SS sergeant. It was a signal for other prisoners to stage a riot which was broken up when other guards opened fire at the group using machine guns. Mann died on the spot.
May God rest her soul.
Old and busted: flannel shirts and bib overalls
The new hotness: 'clothing optional' farming: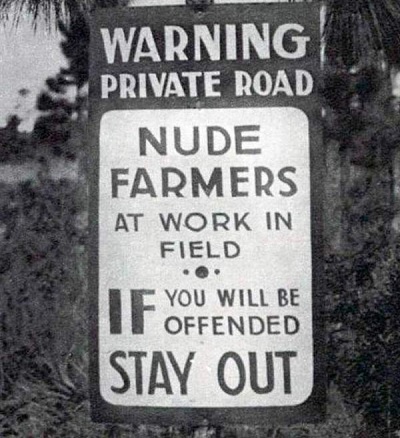 Posted by: OregonMuse at
11:27 AM