Monday Overnight Edition (3/6/17) Short Changed Edition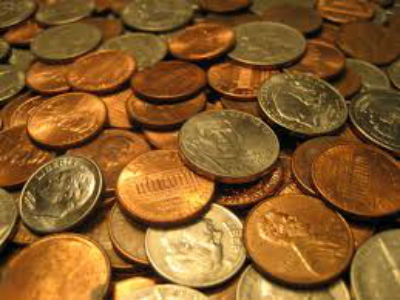 Quotes of The Day
Quote I
If you work just for money, you'll never make it, but if you love what you're doing and you always put the customer first, success will be yours. Ray Kroc
Quote II
Nearly all men can stand adversity, but if you want to test a man's character, give him power. Abraham Lincoln
Quote III

Mondays are the potholes in the road of life. Tom Wilson
*****
Monday, ugh. Did you have a rough day? Did you take something for that headache? Was it aspirin? On this day in history: Aspirin is patented. Your humble Cob has been known to use the product.
The ONT has on occasion discussed tattoos. The conversation usually interesting. The newest tattoo trend is
Freckle Tattoos.
Ink your arm, ink your back, hell ink your boobs. But your face, really?
The Obama administration can deny their evil doing until the cows come home. From the likes of Lois Learner targeting conservative groups to spying on American citizens and foreign leaders.
Just ask Angela Merkel and James Rosen among others.
Clapper forgets as well how the NSA and the Obama administration spied on world leaders, starting with German Chancellor Angela Merkel: President Barack Obama knew of the organization's spying on German Chancellor Angela Merkel -- and approved of the efforts, a National Security Agency official has reportedly told a German newspaper.
Good article exposing the criminal treachery of the Obama administration.
*****
Trump Derangement Syndrome on display.
Thank you worthless parents, putrid schools and biased media.
*****
Americans think our military is weak. Americans think we don't spend enough money on defense.
Gallup Poll revelations.
A Gallup poll released Thursday found that 37 percent of Americans believe the United States is not spending enough on the military, with 28 percent saying defense spending levels are "about right" and 31 percent saying spending is too high. Nearly half of those polled (45 percent) also said they believed the U.S. military is "not strong enough," compared to 11 percent who said the military is "stronger than it needs to be." This result tracks closely with a Gallup poll from February 2016 in which only 49 percent of those surveyed thought the U.S. military was the most powerful worldwide. Gallup noted that the 49 percent figure was the lowest recorded number in the polling group's 23 years of tracking.
The JEF is gone. Yet his Midas Shit Touch continues to be forefront and center in every aspect of life it seems.
When you comment,
Please refrain from these politically incorrect words.
After all, if it's good enough for a British University it should be good enough for you 'rons and 'ettes. Hate to see you banned for a workmanlike effort.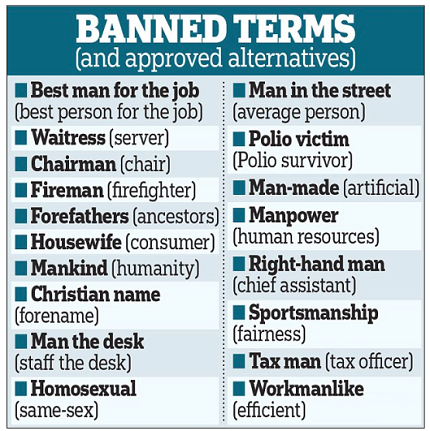 *****
The ONT Musical Interlude
*****
Suburbs appear to be dying.
A house in the suburbs with white picket fence is no longer desired.
Business Insider reporters from the consumer, transportation, news, graphics, video, and innovation teams have explored this idea in a series of stories. We're calling it the Death of Suburbia — because if the trends that they identified continue, the suburbs as we know them could be forever changed. The line is blurring between city and suburb Urban and suburban areas are becoming less distinguishable as modern populations value convenience and location over size.
KLEENEX ALERT
America loses a special Veteran.
The touching story of Airman Kyle Smith and Bodza.
Kyle Smith and his dog Bodza, both members of the U.S. Air Force, had been through a lot together – so the man was there for his dying canine and stayed by his side until his very last breath. Bodza, the 11-year-old German shepherd, had worked as an explosive detection dog. He saved human lives by sniffing for bombs in countries like Iraq, Kyrgyzstan and Kuwait. The pooch started working with Smith in 2012, and the two clicked immediately. "I loved working with him because he taught me a lot — patience as a young handler, and how to understand that this job isn't just about you," the man told The Dodo. "He followed me around everywhere… and [told] me good night, every night."
These Kids won't shortchange you.
If you're long on change or tips my Twitter feed
Don't Tweet, not a problem, petmorons at the gmail thing.
Honesty is always the best policy. Except for our
Genius Award Winner.
Love and dedication.
Tonight's Feel Good Story of The Day.
Tonight's ONT has been brought to you by Markers.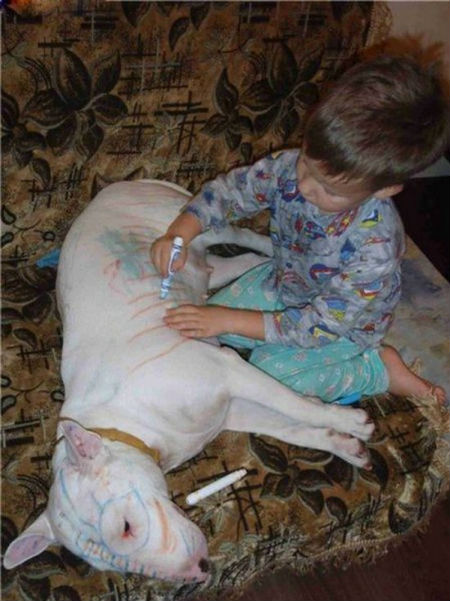 Notice: Posted with permission by AceCorp, LLC. The failure to plan on your part should
not constitute and emergency on ours
cause Management to drink heavily.
Posted by: Misanthropic Humanitarian at
10:00 PM