Overnight Open Thread (9-13-2015)
A TRIUMPH OF DENIAL PROPAGANDA

It is sad that with humanity facing catastrophic climate disruption as part of an existential threat that there are still people willing to attack Mike Mann, one of the real heroes of climate science, outrageous lies. But one must admire the well-funded denier campaign, carried forward by the likes of Rupert Murdoch and his "False News" network, for the campaign's persistence in the face of massive evidence, its success in confusing much of the public, and creating a propioganda [sic] triumph equivalent to that of creationism in keeping Medieval nonsense embedded in the brains of many Americans. Unhappily the "triumph" may prove doom for many of our descendents [sic]. Mike Mann is admired by all real climate scientists, even those who may have same disagreements with him (there is no certainty in science, unlike in the world of denial propogandists [sic]) -- and I know many of the leading players and follow the field closely. The best one can say of this silly collection of comments from hacks and has-beens, mixed with quotes-out-of-context, is that it is NOT a disgrace to the profession of its perpetrators, nor to their pimps.

-- Amazon review of Mark Steyn's new book, 'A Disgrace to the Profession', left by Paul Ehrlich. Yes that Paul Ehrlich.
If you understand that feminism is, in part, a leveling mechanism used by less-attractive women against more-attractive women, it will make sense.

-- Glenn Reynolds
As the Hungarians see it, this is picking up where they left off in 1683.

-- Bookworm on the Hungarians' resistance to another Muslim invasion.
It's a fascinating time to be a Pan-European, nu? The Austrians are insinuating that the Hungarians are Nazis. The Swedes are yelling at the Danes because the latter is firmly moving refugees right along to Sweden (which is apparently a popular refugee destination spot). The French (and most of central Europe) are dealing with mutterings from its own populace that maybe they should be accepting Christian refugees first. The Italians (who have lots of ports, remember) are screaming for everybody else to start taking refugees like they're supposed to. And the British are digging in their heels on refugee quotas while support for leaving the EU entirely continues to grow.  In short: it's not really going well for the aforementioned Pan-Europeans.

The entire thing would be quite the knee-slapper, except that I have children who will be of military age in about, oh, ten years or so. I would rather that we not be faced with yet another general European war in that time - and, no, I don't think that we can avoid getting sucked into one. We have yet to avoid getting sucked into a general European war. Why would we change our losing streak in that regard now?

-- Moe Lane
Possible End of Schengen: Germany Reinstitutes Border Controls at Austrian Border Due To Refugee Influx
And Czech is now doing the same thing on their border with Austria. But of course Hungary is still terrible for building a fence and refusing take in the refugees that Germany is now restricting.
For not just throwing open their borders to all 'Syrian' refugees who want to enter like their morally upstanding betters to the west and north.
The only connection between recent events in Budapest and what happened in 1944 is that trains were involved in both cases. Sealed wagons steaming towards concentration camps should not be confused with trains sitting stationary in a Budapest railway station. Even Fisk should get that...

He also shows a remarkable level of ignorance about Hungarian history and culture. He finds it difficult to comprehend why Hungarian patriots look back on their nation's occupation by the Ottoman Empire with 'extreme distaste'. Yet one need not be a patriot to recall the historic significance of the Ottoman occupation of Hungary. The loss of national independence to a foreign empire is imprinted in Hungary's historical psyche. The wars fought in the sixteenth century to regain Hungarian self-rule serve as a reminder that national independence cannot be taken for granted. Subsequent occupations of Hungary by a variety of empires have reinforced the nation's sensitivity to the dictates of foreign powers.
Because It No Longer Fits the Narrative
Or is useful to the Democratic Party.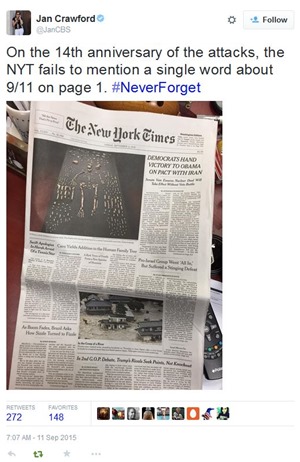 The Dead Syrian Toddler's Father Ever Evolving Story Now on Version 3.2
It turns out that Kurdi was actually a human smuggler and was driving the boat that night - and seems to have panicked after the boat hit a wave, causing it to capsize.
Oops: Egyptian Forces Mistake Tour Group for Terrorists, Kill 12
Umm maybe I'll rethink that short jaunt to Egypt on my next trip to Europe.
San Francisco Jails Now Going Coed
So if you think you're a woman (or a man), whelp that's good enough for the San Francisco County Sheriff's Department and off to the ladies jail you go.
Who Bargains With the Bargainers?
It turns out that even the staff of a public union can have their own bargaining union, which can then lead to some hot union-on-union labor conflict action.
The union which represents Vermont government employees, the Vermont State Employees Association (VSEA), is getting a little taste of its own medicine. You see, it turns out that VSEA staff have their own union, the Staff Alliance, to help 16 non-executive employees bargain with the VSEA. The two unions are entangled in a dispute that could be headed to court, according to the Vermont Press Bureau.
This Smith & Wesson 640 revolver went into the North Tower on September 11, 2001, as the backup gun of NYPD Officer Walter Weaver. Officer Weaver's last known location was on the sixth floor, helping rescue people trapped in an elevator.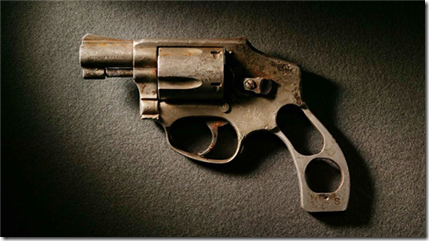 20 Clever Details You Never Noticed In Movies Before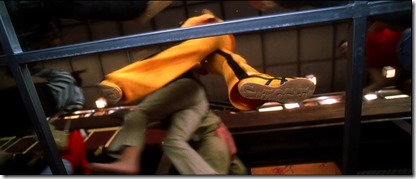 What Exactly is Pumpkin Spice?
Well there are over 300 ingredients in typical formulations - none of which are anything from a pumpkin.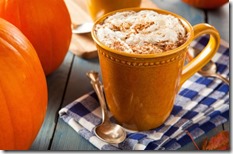 Weekly Commenter Standings
Top 10 commenters:
1 [448 comments] 'Mike Hammer, etc., etc.' [62.91 posts/day]
2 [438 comments] 'Soothsayer, now with a low profile tip and ergonomical handle'
3 [402 comments] 'Grump928(C)'
4 [350 comments] 'Lizzy'
5 [348 comments] 'logprof'
6 [326 comments] 'Ricardo Kill'
7 [306 comments] 'Nip Sip'
8 [287 comments] 'BackwardsBoy'
9 [255 comments] 'Bruce With a Wang!'
10 [235 comments] 'FenelonSpoke'
Top 10 sockpuppeteers:
1 [66 names] 'Bertram Cabot Jr.' [9.27 unique names/day]
2 [60 names] 'Mike Hammer, etc., etc.'
3 [43 names] 'The Political Hat'
4 [41 names] 'Delurked '
5 [40 names] 'logprof'
6 [39 names] 'Nip Sip'
7 [37 names] 'Cicero (@cicero)'
8 [36 names] 'Doctor Fish'
9 [30 names] 'Kim Davis'
10 [29 names] 'Fa Cube Itches'
The group. Banned on 12 universities.
Where it's at - the Twitter
Tonight's post brought to you by iGenius: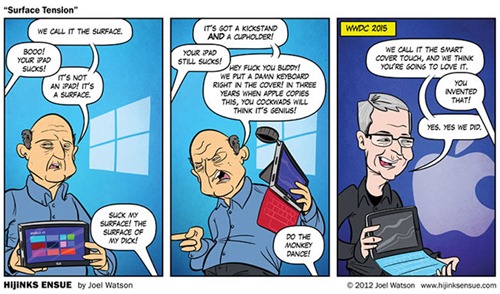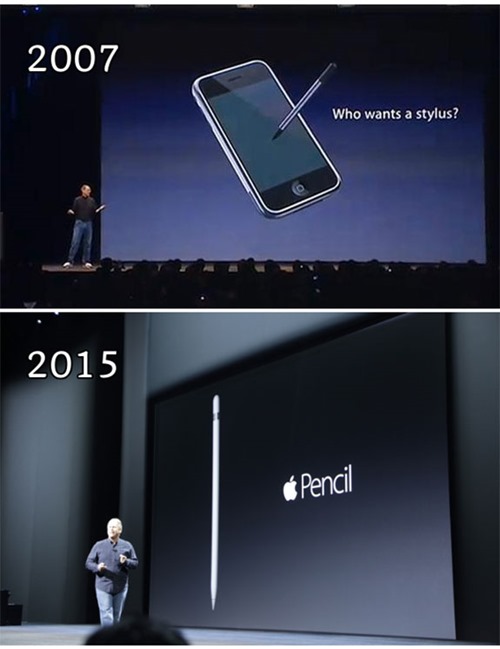 Notice: Posted by permission of AceCorp LLC. That's all you need to know.
Posted by: Maetenloch at
11:30 PM