Sunday Morning Book Thread 06-07-2015: The Man Within [OregonMuse]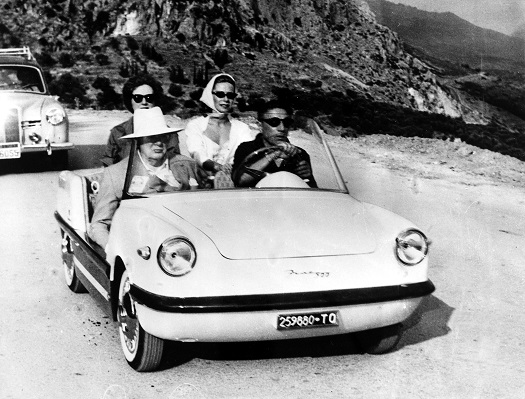 Winston Churchill Goes For An Outing
Good morning to all of you morons and moronettes and bartenders everywhere and all the ships at sea. Welcome to AoSHQ's stately, prestigious, internationally acclaimed and high-class Sunday Morning Book Thread. The only AoSHQ thread that is so hoity-toity, pants are required. Or kilts. Kilts are OK, too. But not tutus. Unless you're a girl.
It is what you read when you don't have to that determines what you will be when you can't help it. -Oscar Wilde
The Most Interesting Man In The World
I'm speaking, of course of Sir Winston Leonard Spencer Churchill. Horde member in good standing "scottst" has a friend who put together what is probably
the only coffee table book
about this great man.
The Man Within is beautiful with many never seen before photographs, forwards from great grandson Randolph Churchill, who came to the launch party, and signed books, and the director of the Churchill Institute or Foundation or whatever.

The quotes are, of course, Churchillian which is to say erudite and penetrating. There is just enough prose to flesh out a complete picture of the man, truly the most interesting man in the world who no longer has a statue in the White House.
I think Churchill is one of the most interesting men in the world, period. And in addition to his writing, speaking, and political talents,
Few know that he was also an excellent athlete, painter, and bricklayer. His determination for success in all aspects of his life proved to be an enormously important component to all he encountered. Churchill was a ranking polo player until age fifty. He played polo with the same vigor that he played politics and acted as a war leader. And, under the nom de brush, Charles Morin, he painted landscapes with that same vigor, a critical method of avoiding what he called his "black dog" depression. Sir Oswald Birley remarked "If Sir Winston had given the time to art that he has given to politics, he would have been by all odds the world's greatest painter." Churchill built the brick walls of Chartwell, his country home, briefly becoming a trades-union member as a result.
Here's a San Francisco Chronicle article
that explains how she came to publish the book. Shorter Chron: crowdsourcing.
"May I Now Rip Your Bodice Off?" "Yes, You May."
This is one of my favorite passages of Scripture:
There be three things which are too wonderful for me, yea, four which I know not: The way of an eagle in the air; the way of a serpent upon a rock; the way of a ship in the midst of the sea; and the way of a man with a maid.
--Proverbs 30:18-19
That last bit there, yeah, there's a lot to that. It comes to my mind frequently these days, what with all the fake rape stories floating around and feminists dumbing down the definition of 'rape' and ratcheting up what constitutes 'consent' and universities attempting to regulate student sexual activity with silly rules about requiring explicit consent at each stage of foreplay. Really? There's something missing there. I mean, sure the university has to do this stupid stuff to avoid getting itself into a morass of Title IX lawsuits, but feminists have seized the opportunity to further their own agenda. They've brought in the whole toolkit of critical theory, and the oppressive patriarchy and complaints about gender bias and supposed female powerlessness to force the rest of us to accept their view that the only reasonable and moral basis for a sexual relationship is an
a priori
straight-up consent transaction, that the woman may unilaterally rescind at any time during the proceedings, and anything else is an assault on women (i.e rape). However, how men and women interact with each other, the steps of the mating dance, is far more complicated. And the feminist square-peg-in-a-round-hole narrative totally ignores the popularity of the "bodice-ripping" romance novels, which are almost universally written by women for women, and hardly ever read by men. And the market is huge. Women are buying these books by the truckload. I found
a list of supposedly the best bodice ripper novels
and the intro is instructive:
This is a list for Bodice Ripper romance novels that you think are a 5 star read. The best of the best - with alpha heroes, un-politically correct action, forced seduction, rape, sold into slavery plot lines, mistresses and cheating - the no-holds bar world of Bodice Ripper!
Notice the selling points: (a) alpha heroes, (b) forced seduction, (c) rape, and (d) sold into slavery plotlines. But where's the consent? It's not even in the equation. Oh, I'm sure that after the female lead is raped/seduced, she eventually falls in love with the alpha male and willingly and joyfully surrenders to his alpha maleness (I haven't actually read any of these, I've just heard that that's the way most of them turn out), but that's all
ex post facto
. And then beyond the bodice-rippers, there's the 50 Shades books, which takes the bodice ripper one step further, and again, huge seller. So I think there's something about how the relationships are portrayed in these books that touches women's psyche at some basic level. Women are attracted to strength. No woman likes being the partner of a weak man. I'm sure feminists would like to believe that this whole aspect of male/female relationships doesn't exist, but E L James' bank account says otherwise. And of course, James' success has resulted in other authors piling on:
8 Series to Start After You Finish the Fifty Shades Trilogy
. Don't get me wrong. I do not recommend the 50 Shades series and I'm certainly not recommending any of these wannabes, which look even sleazier, if that's possible. My point is, if what feminists want to be true is indeed true, then why are these books so popular? (hint: it must be that damn patriarchy again!) Feminism is trying to force us all to live in a world that simply doesn't exist. Fake rape stories and real lawsuits, not to mention damaged and ruined lives, are the toxic sludge that results from mixing feminism with the sexual revolution and letting it simmer for five decades. We'll be cleaning up these messes for a very long time. I wonder if Mattress Girl has read the 50 Shades books?
Oh, Those Dominant Women
Earlier this week
, ace stole my thunder a little bit by linking to
a piece in the left-wing Guardian
I was planning on discussing that bemoans the "gender bias" towards men in the publishing world. It's a festering, pus-filled sore of identity politics and progressive butthurt and ace rightly pointed this out. But my reaction was "Huh!? What planet is she living on?" A few weeks ago (and unfortunately, I can't find the post) zombie, who works in the publishing industry in California, posted a long comment about how pretty much all the editor and decision-making positions are held by women. And the author of
this piece
, who tried to get his book published through a brick-and-mortar publishing house, ran into the same thing, i.e. what matters most was just playing to the tastes of upper-middle class women in New York City. So let me mansplain this to you: Women dominate the publishing industry. They are the gatekeepers who decide what does and what does not get published. If women are underrepresented at all the prestige literary awards and on the committees that decide who gets the awards, that's not the patriarchy's fault. Where's the patriarchy? The patriarchy was exorcised from the publishing world a long time ago. Also, after reading that Guardian piece, it was amusing to read this earlier Guardian piece,
EL James, JK Rowling, Hilary Mantel … the women who dominated publishing in 2012
. It's like the more you give them, the louder they shriek.
True Crime
There's no crime like true crime.
Here are ten true-crime books
, some are relatively new, some are classics of the genre. I was particularly interested in
The Road Out of Hell: Sanford Clark and the True Story of the Wineville Murders
because it's the basis for the Clint Eastwood directed movie 'The Changeling', which I thought was pretty good:
From 1926 to 1928, Gordon Stewart Northcott committed at least 20 murders on a chicken ranch outside of Los Angeles. His thirteen-year-old nephew, Sanford Clark, was the sole surviving victim of the killing spree. Forced to take part in the murders, Sanford carried tremendous guilt all his life. Yet despite his youth and the trauma, he helped gain some justice for the dead and their families by testifying at Northcott's trial-which led to his conviction and execution. It was a shocking story, but perhaps the most shocking part of all is the extraordinarily ordinary life Clark went on to live as a decorated WWII vet, a devoted husband of 55 years, a loving father, and a productive citizen.
Eastwood said, "How the hell did this guy go on to be a loving father and grandfather? How did he bury all that crap? That's a story in itself." No, you can't make this stuff up.
What I'm Reading
I would like to thank moron commenter 'MotherGoos3' in last week's thread for recommending
[the] Sparrowhawk series by Edward Cline -- probably mentioned here before, but it's new to me. Historical fiction set in a time leading up to the revolutionary war. Great characters and attention to detail regarding political climate leading up to the conflict. Eager to give the series to my grandsons when they are ready to digest what the books have to offer.
Based on this, I bought the first 3 in the series. Serendipitously, they were on sale for 99 cents each. Since then, they're $2.99, which is still a pretty good deal. I was pleased to discover that
Sparrowhawk, Book One: Jack Frake
, the first book in the series starts out with an Ayn Rand quote, so I knew right then it wasn't to be one of those stupid revisionist things filled with anachronistic women characters reciting modern feminist talking points or gay Minutemen eating pudding. The second and third books in the series are
Sparrowhawk, Book Two: Hugh Kenrick
and
Sparrowhawk, Book Three: Caxton
. Cline is an author
worth looking into
. Other than the 'Sparrowhawk' books, he's written a series of detective novels set in the 1930s, a suspense series, and a few one-offs. He's also written non-fiction books, including
Islam's Reign of Terror
, and a companion volume
A Handbook on Islam: A Counter-Jihad Guide for the Uninitiated, the Ill-Advised, the Misinformed, and the Lied-To
. He blogs
here
, which appears to be a capital 'O' Objectivist web site. I guess this means that religion in general and Christianity in particular is not going to come off well in Cline's novels. Well, OK. I would rather have to deal with those kind of errors than having to endure stories about colonial crossdressers and complaints about patriarchy from a poor raped woman who goes around carrying her featherbed on her back.
___________
So that's all for this week. As always, book thread tips, suggestions, bribes, rumors, threats, and insults may be sent to OregonMuse, Proprietor, AoSHQ Book Thread, at the book thread e-mail address: aoshqbookthread, followed by the 'at' sign, and then 'G' mail, and then dot cee oh emm. What have you all been reading this week? Hopefully something good, because, as you all know, life is too short to be reading lousy books.