A Madman Flies Into An Ax-Ripping Rage After Woman Repeatedly Tells Him to Stop Bothering Her.
Post-Arrest, He Is Immediately Released Back On to the Streets, With No Bail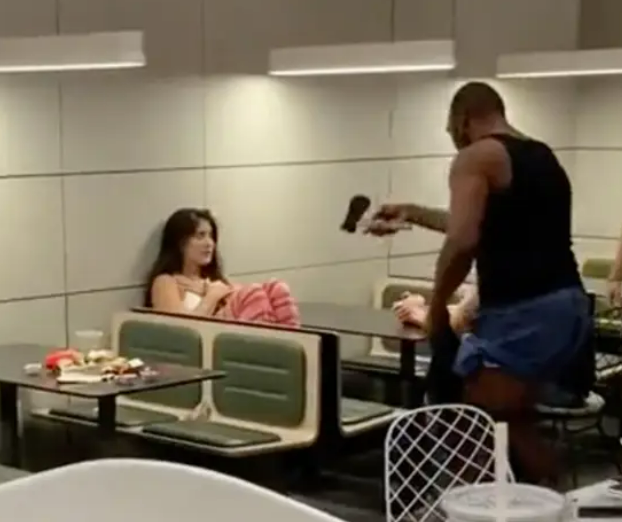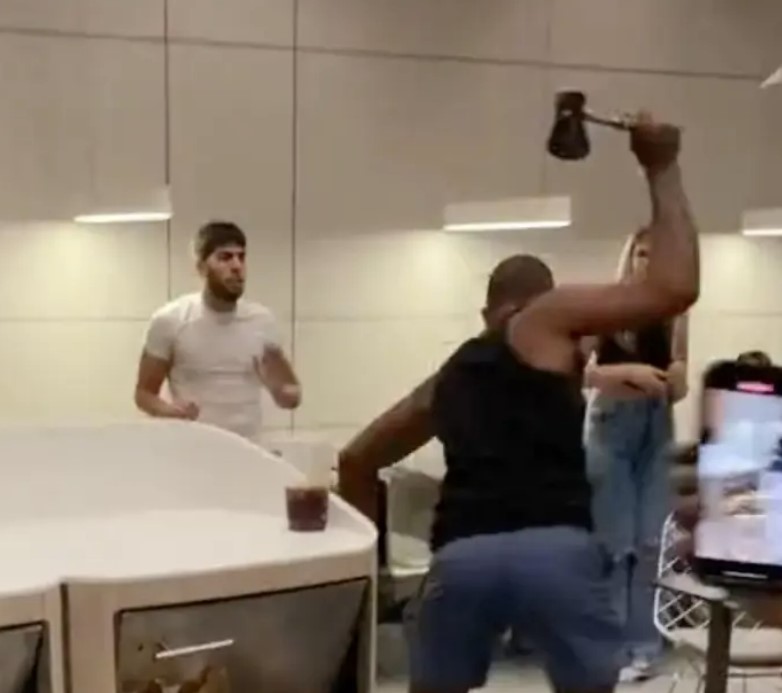 Because it's New York City -- a Soros City.
An accused jilted madman who flew into an ax-wielding rage at a Lower East Side McDonald's was released without bail at his arraignment, authorities said Sunday. Michael Palacios, 31, who allegedly grabbed an ax and trashed the Delancey Street fast-food joint early Friday, was arraigned on fourth-degree criminal mischief and possession-of-weapons charges hours later and freed, the Manhattan District Attorney's Office said. ... A witness to the wild caught-on-video incident said Palacios went off when a woman at the restaurant "rejected" him after he continually tried to talk to her. "So, basically he got into an argument with a girl, and then the girl rejected him," Uber Eats deliveryman Ruben G told The Post. "She didn't want to talk to him. He kept going at her."
He smashed tables and chairs with the ax. He didn't chop into any human beings, but, as you can see from the photos -- he threatened people with the ax.
Below, some men block his way as he once again attempts to get at the girl who has repeatedly told him to go away. He fights with them, and then takes out the ax. And of course he threatens them and the girl with the ax. And then he chops her table in half. He also hits a man twice with his hand. And back on the streets in hours, so that the Big Juicy Booty Tamale can Virtue Signal about decarceration.
This is also extremely disturbing.
This thief and murderer casually executes the poor guy minding the counter in a convenience store for no reason whatsoever.
I can only speculate it's because there wasn't enough money in the cash register. The thief was disappointed, so he just became a murderer. Content warning for the video: It's repulsive and shocking. America is bleeding out on the floor. How can The Regime continue hiding this and justifying this?