Murderer of Four Muslim Men Arrested;
Either a "White Shi'ite" or a "MAGA Muslim" Or Possibly a Trumpislamist Of Some Kind
Donaldah Akbar!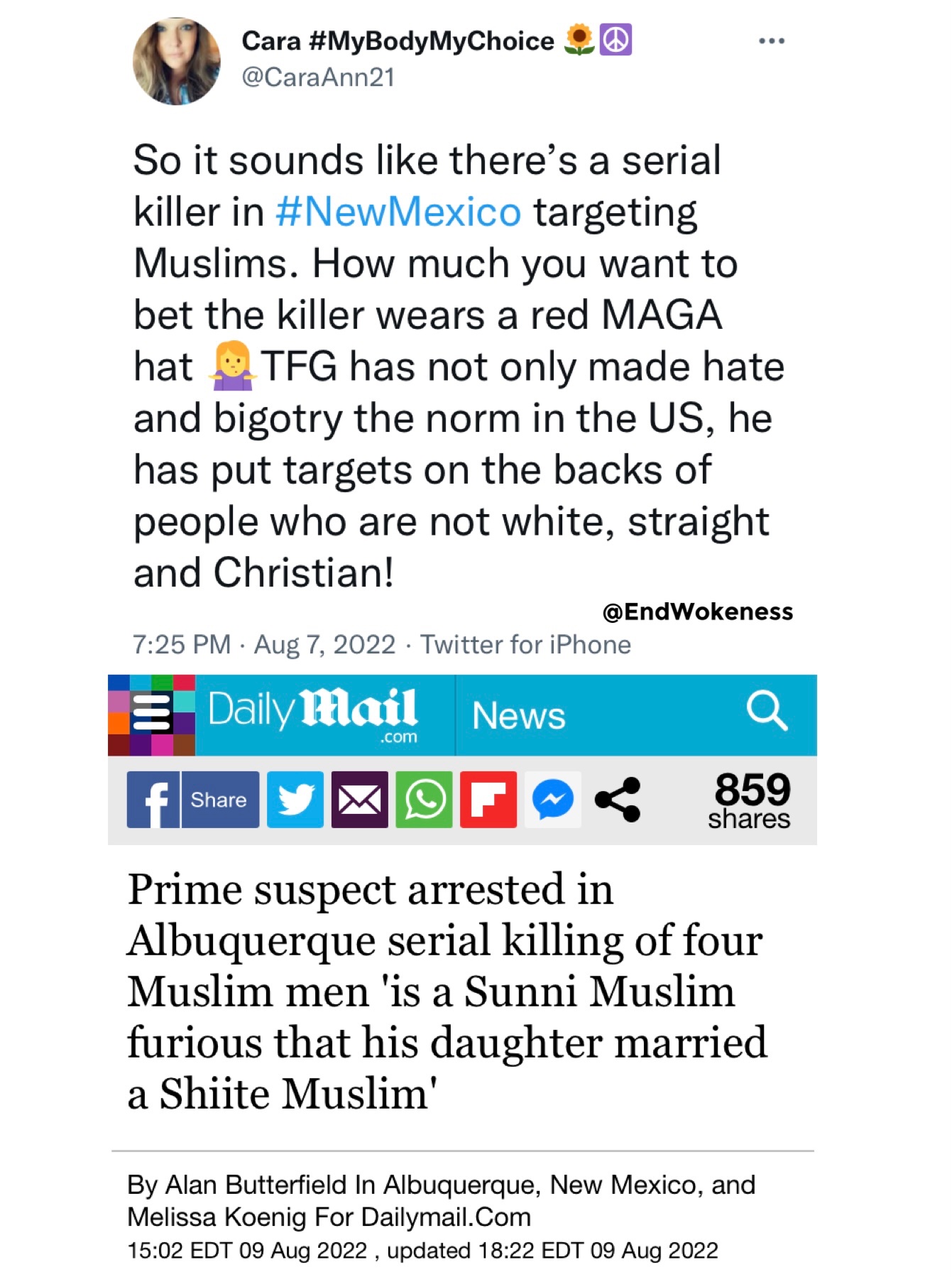 The FBI will
not
be classifying this as any kind of "Domestic Violent Extremism," which they would, of course, if the criminals were white. Gotta get those white "DVE" quota numbers up, and restrict the number of incidents you call "Islamic terrorism" to keep those numbers down. Lord Obama Wills It.
The left, the media, and NeverTrump -- but I repeat myself thrice -- have covered themselves in shame-bukake again.
The ambush killings of four Muslim men in Albuquerque, New Mexico, shook the community but inspired a flood of information, including a tip that led to the arrest of a local Muslim man originally from Afghanistan who knew the victims, authorities said. Muhammad Syed, 51, was arrested on Monday after a traffic stop more than 100 miles (160 kilometers) away from his home in Albuquerque. He was charged with killing two victims and was identified as the prime suspect in the other two slayings, authorities announced Tuesday. The Muslim community is breathing "an incredible sigh of relief," said Ahmad Assed, president of the Islamic Center of New Mexico. "Lives have been turned upside down." It wasn't immediately clear whether Syed had an attorney to speak on his behalf. The first killing last November was followed by three more between July 26 and Aug. 5. Police Chief Harold Medina said it was not clear yet whether the deaths should be classified as hate crimes or serial killings or both.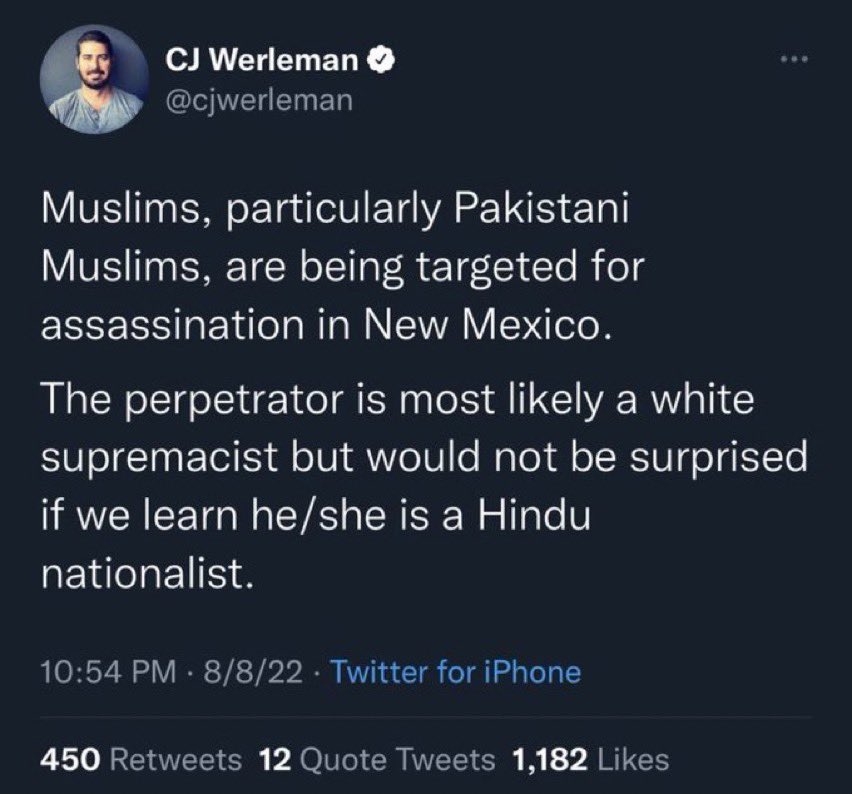 "President" Biden of course pushed the "White Supremacist" line by declaring a motive, anti-Muslim "hate" -- before there was any evidence for that. Just as he branded Kyle Rittenhouse a "white supremacist" with no evidence. There was no "anti-Muslim hate." This was a family feud between Muslims. But they will never correct this,
ever.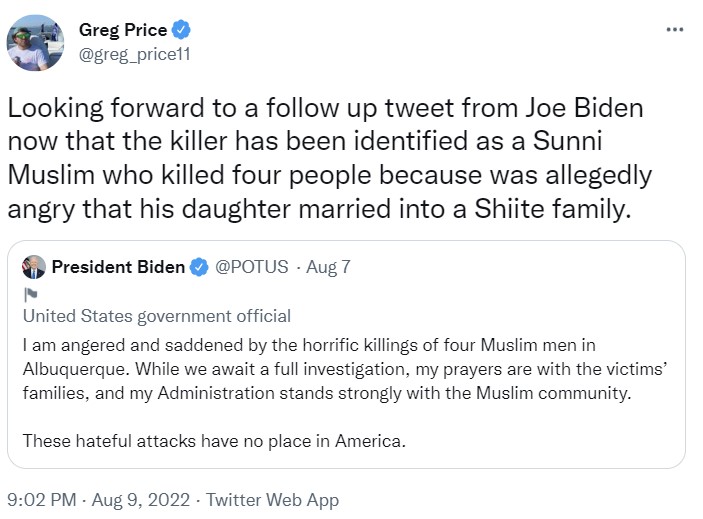 Despite the killer being captured and identified as Muslim and not a "White Supremacist," the New York Times
still
strains to Rescue the Narrative and talk up the the threat posed to "immigrants" from hostile whites --
Because of Trump!
Maybe the
real
White Supremacists were... the friends we made along the way? By the way, given that the media was ready to take this case as illustrating the Sociological Ills of anti-Muslim hatred -- now that we know the story is really one of inter-Muslim tribal hatred and Muslim men's control over their daughters, will the media be using the story as a jumping off point for lectures, or nah?
Nah
, right?