Sunday Morning Book Thread - 07-31-2022 ["Perfessor" Squirrel]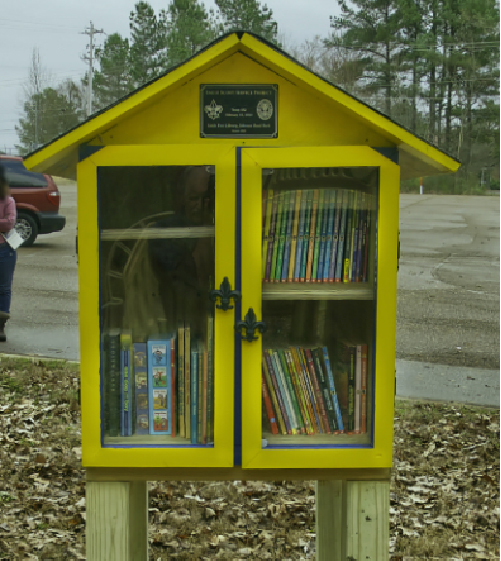 (ht: Dr_No)
Welcome to the prestigious, internationally acclaimed, stately, and illustrious Sunday Morning Book Thread! The place where all readers are welcome, regardless of whatever
guilty pleasure
we feel like reading (now with a sequel -
Michael's Magical Monkeypox
!). Here is where we can discuss, argue, bicker, quibble, consider, debate, confabulate, converse, and jaw about our latest fancy in reading material, even if it's nothing more than the test results of my colonoscopy. As always, pants are required, especially if you are wearing
these pants
...(Contains a spell for warding off monkeypox!)
So relax, find yourself a warm kitty (or warm puppy--I won't judge) to curl up in your lap, drink some warm prune juice, and crack open a new book. What are YOU reading this fine morning?
BOOKS FOUND IN ODD PLACES
Regular Moron fd posted this comment last week:
Perfessor Squirrel a good topic one day might be "Interesting books you have found old book sales and flea markets." I have a picture of one I will send you to ruminate on. It's not the WW1 book I just mentioned, but another with a closer family connection. Posted by: fd at July 24, 2022 10:08 AM (sn5EN)

He also sent me the following via email, describing one of the interesting books he's acquired:

I freely admit it. I have a family connection to J. Carter. It's close enough that I have autographed copies of all his books, but I have read none of them. I do however have a book that both of us may have read. American Demagogues 1954, Reinhar Luthin. This particular copy was retired from the Plains Georgia High School Library in 1991, and also spent some time at Ft Benning in its early life. I first came across it some 29 years or so ago while staying at a relative's house. I read it then and this book, along with the emergence of El Rushbo, helped shape my political thinking into the realistically cynical view that I have today. The book covers demagogues from the North and South, including Eugene Talmadge (another family connection I will not go into), Theodore Bilbo, William "Big Bill" Thompson, Huey Long, Vito Marcantonio, and others, ending with Joe McCarthy. I don't think the author gives a fair treatment of McCarthy (who started out as a Democrat btw), but the rest he describes pretty accurately. In 1954 the author could not have foreseen how right McCarthy was in some ways, demagogue or not. It's all summed up in the chapter at the end, "The Mark Of A Demagogue", where the author says "Demagogues, exploiting racial and religious rivalries, stirring up sectional and class antagonisms, and appealing to people's hopes and hates, won high public place and power in the United States throughout the first half the 20th Century." Some things never change, huh? Anyway, I never fail to notice demagoguery now, from whichever side it comes from. That's almost all politics is now. There is very little done in the best interests of the country over what the special interest and grievance groups want. I grabbed this book for my collection when the aforementioned relative passed and their worldly goods were redistributed. I passed however on the shelf of autographed copies of all of Jimmy's book, as did everyone else because they already had a set. I did snag a painting of Billy Carter's horse though, and it hangs proudly in our upstairs library. - fd

One of the most interesting books I found was at a museum of sorts in Toledo, Ohio about 7 years ago. I was attending a friend's wedding reception. I spent the day before with his family and we went exploring the city and found this little museum. It also had a number of old books for sale. One of which was
Our Public Schools: Their Teachers, Pupils, and Patrons
by former Ohio State Commissioner of Common Schools. It's a *fantastic* examination of the proper relationship teachers, schools, administrators, and communities should have with each other. Every school teacher in the country should read this book. Of course, it would explode the brains of the most Leftist teachers, but that's no great loss. What are some of YOUR most interesting finds?
++++++++++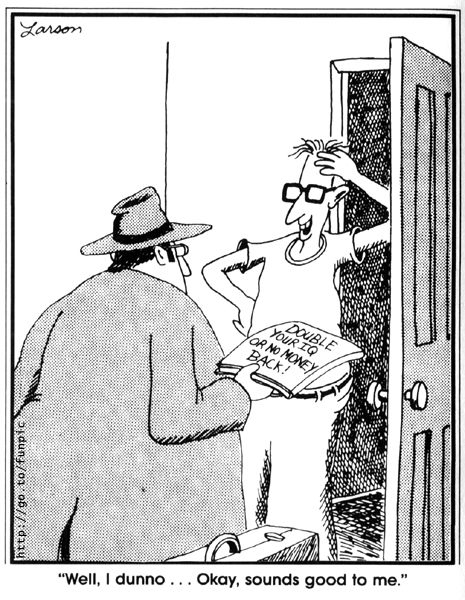 (Sarah's new marketing strategy for earning $92/hour)
++++++++++
BOOKS BY MORONS


My name is David Howell. I have been a reader of Ace for many years now; Ace and Instapundit are my required reading every day. I am hoping for a shout out in the Sunday Book Thread for my Moron-written new book. This is my first book. The book is called The Unofficial Parent Handbook and is designed for parents of kids in the Scouts BSA program (formerly the Boy Scouts; renamed when girls could join). The organization is over a century old and has developed many specialized terms, processes and culture. Much of this is pretty opaque to new parents and can be offputting. My goal is to explain a lot of this so new parents (and existing ones) can "get it" and really help their kids take advantage of what the program has to offer. Perhaps some of your readers will have kids going into Scouts, or friends and family with such children. Some have written off the Boy Scouts/Scouts BSA for various ideological reasons, but it really does have a lot to offer young people and the leadership training and independence it can engender is critically important. I appreciate this is a somewhat specialized target audience, but every little bit of marketing helps. Here's the link on Amazon: https://www.amazon.com/dp/B0B6RQLVPL. There is a pretty long "Look Inside" feature that gets people through the Table of Contents, Introduction, etc., so readers can really see what they are getting. Thank you in advance for your kind consideration. Of course I would be happy to answer any questions you might have. With kind regards, David Howell

Comment:
I know we have folks among the Horde who have become much more active in their communities by participating in school boards. Well, Scouting is another local community program that could really benefit from the involvement of Horde members. Let's take back our schools! Let's take back Scouting! Return both institutions to their original functions! In the end, we'll have a much better cohort of citizens to lead the future of this country. More Books By Morons can be found
HERE
!
++++++++++
MORON RECOMMENDATIONS

I am reading an old book called A Man Called Intrepid, about Bill Donovan, and Stephenson, and the secret shit that was going on before and during WWII. Interestingly, there was a bit of 'deep state' shit, although 'good' deep state stuff, since it counteracted Neville Chamberlain's appeasement, and helped Britain more quickly defend and mobilize against the goddam Nazis. These people knew that reading secret messages was key to winning the war, and efforts to get the Enigma machine were made well before Hitler started the hot war. Posted by: Deplorable Ian Galt at July 27, 2022 10:50 PM (ufFY

Comment:
Fighting any war successfully requires good, actionable intelligence. LOTS of shady stuff goes down on both sides to try and obtain that intelligence. Spy thrillers are a popular genre for a reason. True stories about what goes on behind the scenes in war, especially the most epic war in human history, are fascinating.
+++++

There's a Kindle deal today on The Rose Code [NOTE: I don't think that deal is still in place -- PS], a tale of the Enigma codebreakers through the eyes of three women who work in secrecy to defeat the Nazis. The blurb sounds promising and the ratings are excellent. Rated Amazon's Best for Suspense Thriller. The only thing holding me back is a description in the blurb that talks about female solidarity. I hate female solidarity. Posted by: grammie winger at July 24, 2022 09:13 AM (45fpk)

Comment:
This is just one more facet of the behind-the-scenes activities involved in gathering intelligence during wartime. Bletchley Park, where a lot of codebreaking took place, was full of unsung heroes decrypting messages tha ultimately led to an Allied victory in World War II.
+++++

Reading Black Elk Speaks. A very interesting "as-told-to" autobiography (related by John Neihardt). Obviously there is some interpolation (and perhaps some idealization) in the translation from original narrator, to Neihardt, to the reader. But what gives it more credibility (IMO) is Neihardt devoted an academically rigorous life to Indian studies, i.e. was not some journalist just coming up with a one-off to sell books. Also, it was written in the 30s, when the rot of revisionism hadn't yet become the default position, and so the less-than-flattering portraits of much of our approach to the Indians in the 19th century was not so much to grind an axe, but simply to relate things as they happened. There is a lot mysticism in it (Black Elk was, of course, a medicine man). But what I find most intriguing in the book are the matter-of-fact accounts of every day plains Indian life, such as the incredible physicality and risk-taking among very young boys of 6, 7, 8 etc. Anyone who loves Western history or American history for that matter should read more about and by Indians. Posted by: Zek at July 24, 2022 10:44 AM (OzNIz)

Comment:
I've seen this book on the shelves of the library in which I work (but do not work for). I may have to pull it off the shelf and give it a read.
+++++

One of the books I consulted is Communist China: The Early Years, 1949-55 by A. Doak Barnett. Barnett is a journalist from an age where that actually meant something. He covered China and worked in Hong Kong and the book is a series of essays about various aspects of the Communist takeover. I was able to pull some good information out of it, but it's true value to me was to be reminded of an age when it was expected that someone writing about a topic had actual expertise - practical experience - in order to be taken seriously. Also of note is the lack of credentials - even famous professors might not have a doctorate (Tolkien never did) because it was quality of knowledge rather than credentials that counted. Posted by: Ace-Endorsed Author A.H. Lloyd at July 24, 2022 09:41 AM (llXky)

Comment:
A.H. Lloyd points out that credibility through practice, rather than credentials, is an important quality to develop. Unfortunately, we tend to look at a person's credentials today to confer credibility that might not be earned. Where did this person go to school? What degrees and certificates have they earned? I have Master's in Education, but that doesn't make me an expert in education. My 15 years or so working as an instructional designer, reading tons of books on education, psychology, teaching, and so forth, and assisting faculty in improving their courses and student outcomes demonstrates that I know what I'm talking about on the subject. More Moron-recommended reading material can be found
HERE
!
(322 Moron-recommended books so far!)
+-----+-----+-----+-----+
WHAT I'VE BEEN READING THIS PAST WEEK:


Diagnois: Terminal edited by F. Paul Wilson -- Medical horror stories. Just the thing to read before a major medical procedure.


Star Wars: Allegiance by Timothy Zahn -- Takes place between the end of A New Hope and The Empire Strikes Back. Luke is just barely starting to learn how to master the Force. Han and Leia are still at the belligerent stage of their relationship


The Impossible Cube by Steven Harper -- Slightly wokish, but not overly so. Still a decent story about steampunk run amok in the Victorian era (1850s).


That's about all I have for this week. Thank you for all of your kind words regarding my Sunday Morning Book Thread. This is a very special place. You are very special people (in all the best ways!). The kindness, generosity, and wisdom of the Moron Horde knows no bounds. Let's keep reading! If you have any suggestions for improvement, reading recommendations, or writing projects that you'd like to see on the Sunday Morning Book Thread, you can send them to
perfessor dot squirrel at-sign gmail dot com
. Your feedback is always appreciated! You can also take a virtual tour of OUR library at
libib.com/u/perfessorsquirrel
. Since I added sections for AoSHQ, I now consider it OUR library, rather than my own personal fiefdom...
PREVIOUS SUNDAY MORNING BOOK THREAD - 07-24-22
(hat tip: vmom stabby stabby stabamillion) (NOTE: Do NOT comment on old threads!)