Wednesday Overnight Open Thread (6/22/22)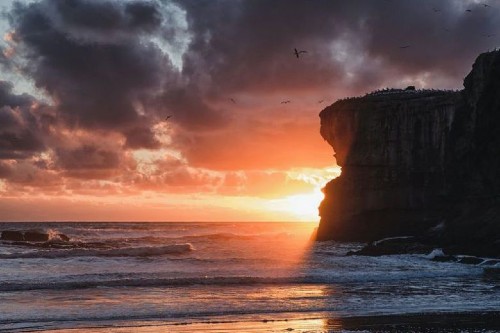 ***
The Quotes of The Day
Quote I "The government's wanting to make this transition and shift to EVs, and there are several concerns around that in the automotive vertical and specifically the dealership world," Sean Kelley, founder of CarMotivators
Quote II "The possibility of being stopped by Coast Guard crews while illegally migrating through the Caribbean Sea is high. No one should risk their lives on unsafe rustic vessels in unpredictable seas."Lt. Cmdr. Mark Cobb of the Coast Guard Seventh District
Quote III "The modern environmental movement is built on false philosophical premises – that mankind is apart from nature, that nature is static, and many others. What I find most fascinating about all this, is the adoption of such false philosophical premises is rooted in a presumption of god-like status for mankind. For Christians, seeking such a status is the very root and beginning of the concept of sin." John Schroeder
Quote IV "The safety of our community members and our officers remain at the core of this new foot pursuit policy," Superintendent David Brown
Quote V "We are ending oil drilling in Los Angeles. We are moving to all-electric new construction. And we are building toward fossil fuel-free transportation. Our great and influential city, which grew up around the automobile, is the perfect place to figure out how to move off the gas-powered car." Paul Koretz, the LA council
LOL figure out.
***
Shut up you grifting bitch.
***
What a sad existence her life must be. I'm sure there is some perfect country out there for her.
***
When Leftists force their way into a Capitol, it's perfectly fine.
While the state's law would go after doctors or providers that assist women in getting abortions, it does not expressly punish women who perform their own abortions, according to the Milwaukee Journal Sentinel.
According to the outlet, "Wisconsin state law requires the Legislature to meet if the governor takes executive action and call for a special session. It is up to the discretion of lawmakers, however, to determine how long a session lasts and what topics are or are not discussed."
Inside the Wisconsin capitol building, as lawmakers were meeting, pro-abortion activists with Planned Parenthood flooded into the building's rotunda, loudly chanting.
***
Queer Bible studies. Why not conduct Queer Koran studies?
The Massachusetts Institute of Technology (MIT) allows students to rent out a Rainbow Lounge for various events and meetings. LBGTQ+ Services at MIT, an "Intercultural Campus Resource for Diverse Gender, Romantic, and Sexual Identities," is in charge of the lounge. LBGTQ+ Services partners with Harvard University to hold a Queer Bible Study Group in the Lounge that meets on Thursdays. The group hopes to "create a queer- and trans-affirming Christian space in which we can bring the fullness of our lives, desires, and selves into conversation with the good news of Jesus Christ." In May, MIT's Lavender Graduation was held in the Rainbow Lounge.
***
***
To Protect and Serve Eat Pastry.
AUSTIN (CBSDFW.COM) — The Texas State Senator representing the district that includes Uvalde filed a lawsuit against the Texas Department of Safety on June 22, 2022, accusing the agency of unlawfully denying an open records request. Sen. Roland Gutierrez, a Democrat who represents District 19, said he first sent the open records request to DPS on May 31, 2022 asking for "several categories of information." District 19 includes parts of San Antonio, Del Rio, Eagle Pass, Uvalde, and Universal City. He said the agency did not properly handle his request for documents related to the May 24 shooting at Robb Elementary that left 19 students and two teachers dead. Sen. Gutierrez has previously called for Texas DPS to be more transparent in its investigation.
More cowardice from the chief of police for the Uvalde Consolidated Independent School District.
The Uvalde City Council unanimously denied council member Pete Arredondo's request for a leave of absence from future meetings, in an effort to be more transparent following criticisms of law enforcement's handling of the Robb Elementary School mass shooting. Arredondo, who serves as the chief of police for the Uvalde Consolidated Independent School District and was sworn in as a city council member at the end of May, wanted to be exempt from attending future city council meetings. A motion was unanimously denied to grant a leave of absence to the newly elected council member, who was not present Tuesday night. Per city council rules, there is a $2 fine for missing council meetings, and after three missed meetings, the other council members can vote to have a member removed from their post.
Breaking: Uvalde School Police Chief Arredondo Placed On Leave
***
Why should we vote Republican in the mid-term elections? Why?
After facing swift and intense backlash from conservatives and Republican lawmakers, Sen. John Cornyn (R-TX) claimed that he was joking about striking a deal on amnesty after negotiating a deal on gun control. As the Senate voted to advance gun legislation on Tuesday night, which arose from Cornyn's negotiations with Democrats, Cornyn told Sen. Alex Padilla (D-CA), "First guns, now it's immigration."
In response to Cornyn's comment, Sinema said, "That's right, we're going to do it."
You're in the minority. It really doesn't matter if you all vote "No". Your fellow Republicans in the Senate have fvcked the base once again.
House Republicans have vowed to oppose the bipartisan gun-control bill that was sanctioned by Senate GOP leaders who lined up the needed support for it to pass in the upper chamber as soon as Thursday. House Minority Leader Kevin McCarthy and GOP Whip Steve Scalise are actively whipping members of their conference to vote no on the bill. The duo is maneuvering not necessarily to defeat the bill, but rather to show unwavering resolve within the House GOP against gun control. Mr. Scalise, Louisiana Republican, told The Washington Times that they were whipping against the bill.
***
The ONT Musical Interlude & Seasoned Salt Emporium
Born on this day: June 22, 1947 - Howard Kaylan
Howard Kaylan, from the The Turtles who had the US 1967 No.1 single 'Happy Together' and the 1967 hit 'She'd Rather Be with Me'. He later worked with Frank Zappa, alongside his friend and partner Mark Volman who used the stage names of Flo & Eddie. via thisdayinmusic.com
&&&
Born on this day: June 22, 1948 - Todd Rundgren
American multi-instrumentalist, singer, songwriter, and record producer Todd Rundgren. Member of Nazz and Utopia. Had the solo 1972 US No.16 & 1973 UK No.36 single 'I Saw The Light'. Rundgren engineered / produced many notable albums for other acts, including The Band's Stage Fright (1970), Badfinger's Straight Up (1971), Grand Funk Railroad's We're an American Band (1973), the New York Dolls's New York Dolls (1973), Hall & Oates's War Babies (1974), Bat Out Of Hell (1977). via thisdayinmusic.com
***
He cracked me up when I watched the NFL.
RIP Tony Siragusa.
***
I wouldn't mind visiting Scotland.
But, this is one town I will really don't want to visit.
Village overrun by leaping cannibal rats infesting bins and eating anything to survive Residents in Plean, near Stirling in Scotland, say the area has been over-run with rats since their bin collections went from fortnightly to monthly and roadworks disturbed rats' nests
***
Social media once again reveals and produces a
Genius Award Winner.
After suffering a fall at work in 2013, Anthony Ragusa's life changed drastically, he reported on his application for disability benefits, state prosecutors in New York said. It hurt to bend over to tie his shoes, he had difficulty walking for more than 15 minutes and sitting for more than 30. Working, he wrote, was out of the question. On Instagram, he was an "avid weightlifter," prosecutors said. And his wife's social media posts of the now-52-year-old lifting and training in gyms were used in court to charge him with fraudulently collecting more than $200,000 in disability benefits from 2015 to 2020, according to a news release from the New York Attorney General's Office. Ragusa pleaded guilty on June 14 before State Supreme Court Judge Anthony Senft Jr. in Suffolk County Court,
***
This is one investment that will pay big dividends.
Tonight's Feel Good Story of The Day.
MONTGOMERY, Ala. (WSFA) - The Family Sunshine Center has a new member on their staff, and she is wagging with excitement. Meet Louisa or "LuLu"! The treatment center's new trauma therapy dog.
***
Genius Award Winner is also Tonight's Feel Good Story of The Day.
Trying to rob a gun store with a knife proved to be a deadly mistake for a Texas man Tuesday. The unidentified man went into Carter's Country guns and ammunition store in southwest Houston around 3 p.m. with what police described as a "bladed object" and began stealing from the cash register, authorities said. A store employee confronted him and shot at him twice, police said.
***
Tonight's ONT has been brought to you by Construction Humor.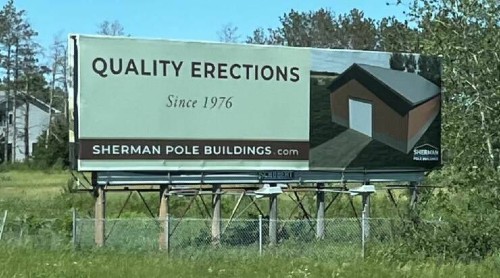 Notice
osted with permission by the Ace Media Empire and AceCorp, LLC. We don't need no stinkin' OSHA, EPA or EOC rules around here.
Posted by: Misanthropic Humanitarian at
10:03 PM
MuNuvians
MeeNuvians
Polls! Polls! Polls!
Real Clear Politics
Gallup
Frequently Asked Questions
The (Almost) Complete Paul Anka Integrity Kick
Top Top Tens
Greatest Hitjobs
News/Chat