Gardening, Puttering and Adventure Thread, June 18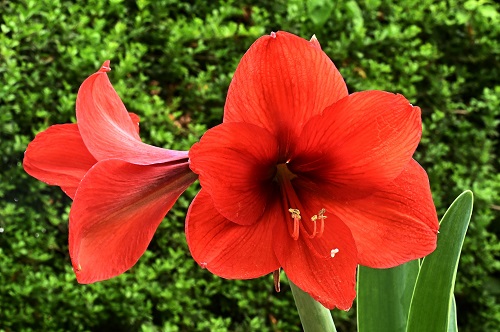 Summer is coming! Are you ready?
Neal in Israel
says his Amaryllis were not so great this year. I think they look wonderful. There are some similar to the striped ones just fading in the north planting bed in front of a little church near us.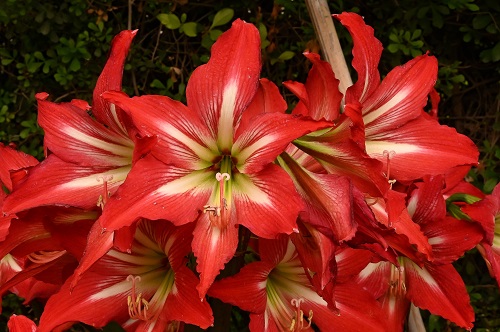 Edible Gardening
Also from
Neal in Israel
Where olives come from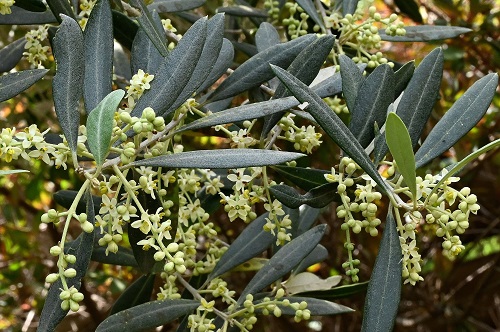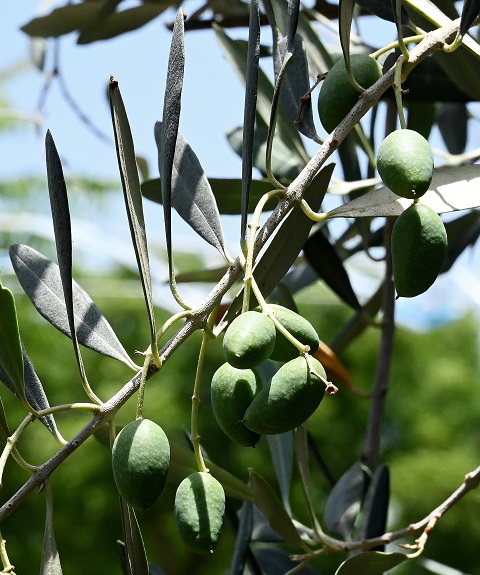 How many members of The Horde have an olive tree?
Where mangoes come from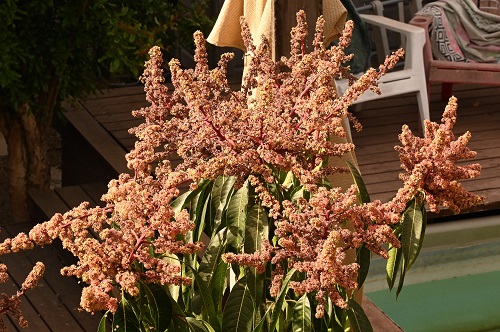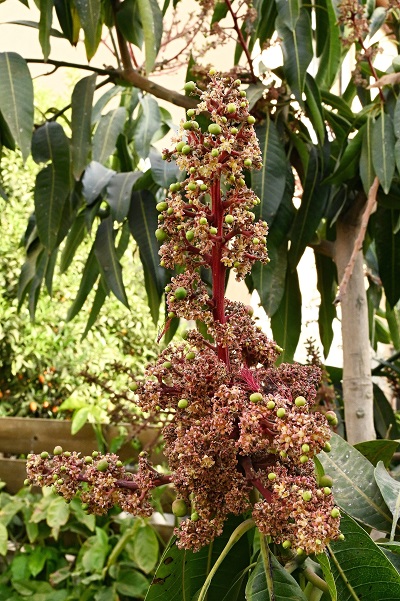 How many members of The Horde have a mango tree?
Wildflower Adventure in the Woods
Spring is almost over, and I have missed some of
Kindltot's
spring wildflowers! If it's hot where you are, a nice reminder: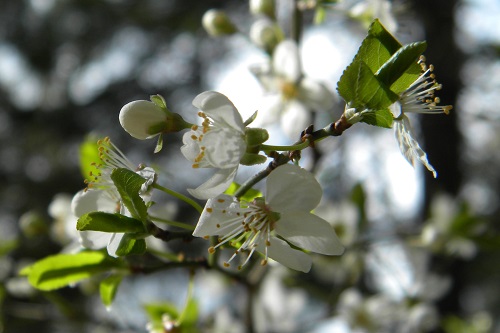 White Trilliums are blooming, and the Lambs' Tongues too.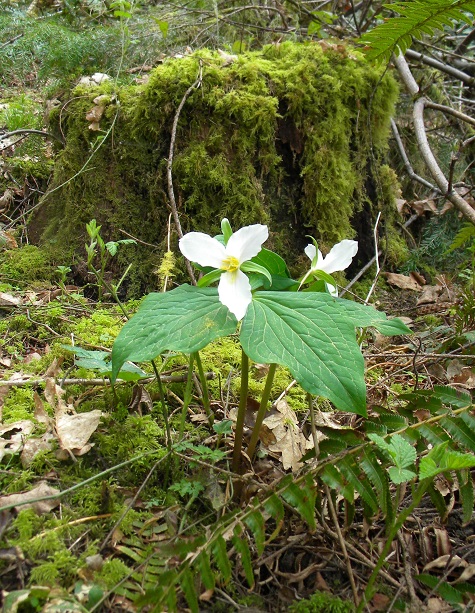 The thing that surprised me was that I found a Calypso orchid blooming too. Oregon has an amazing number of boring orchids, they are generally tiny boring white or green flowers, but the Calypso is the pretty one. It is tiny, the flower stem is about as long as my middle finger.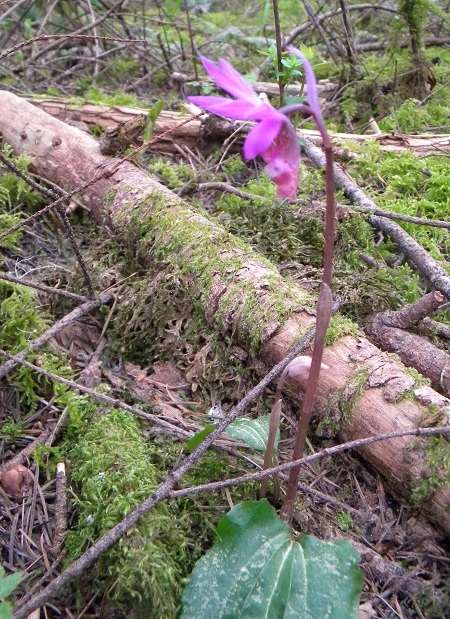 Also the big leaf maples are blooming and spraying pollen all over everything and when that washes off the pine trees will start. Then the grass seed fields will start blowing pollen too.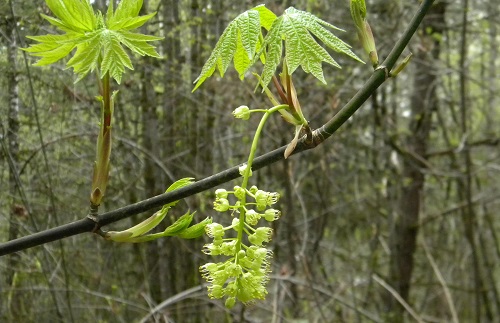 The red leaves are poison oak. It is so cute when the leaves are small like that, This is the season it starts really being sappy and is extra nasty on your skin.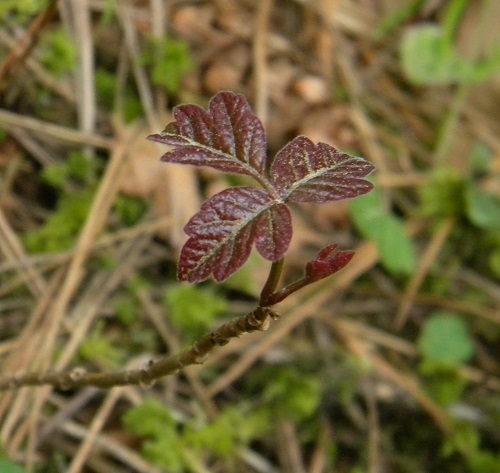 Problematic Plants of the Week
From Kindltot's lovely photo above, Poison Oak and Poison Ivy. Bird Dog at Maggie's Farm has some recommendations:
Let's celebrate poison ivy!
Not by playing in it! He recommends Dawn dishwashing liquid for washing skin after a hike. And
More on poison ivy (and poison oak).
A sign to deter trespassers at the link. Heh.
I react to Poison Ivy, but manageably. Mrs. BD reacts with hives if she gets near it. (Poison Oak is a southeastern US thing and I don't think I have seen it.) Cape Cod is full of Poison Ivy the second you get off a trail. We found a solution for her. After a hike, wash her legs with Dawn or some other dish detergent. Then use this magic stuff. It saves a trip to the ER to get steroids.
Any experiences/recommendations for poison ivy or poison oak? When Wildlife Adventures Come to You
K.T., Here are some of my vulture pictures attached. I already know the
window, patio door and screen door need to be cleaned. I was told. Background: We have had vultures perch on our roof ridge line for years. We have
good winds here. This year some took to being on the deck railing. Up
to six were looking in on my wife eating breakfast. No worries, right?
They are hard to catch on camera, as I make them soar off if spotted. I
like that new skill set.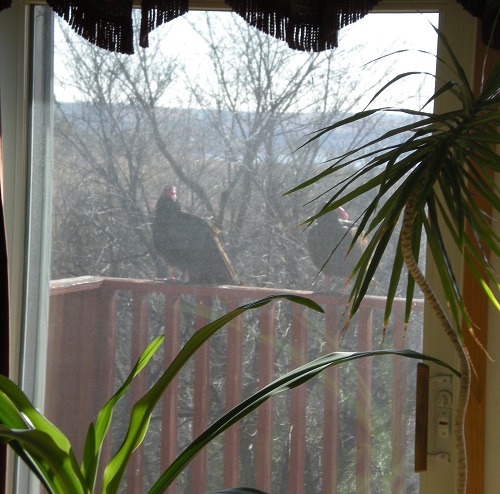 The bird with the wing spread and exalting was just after presumed
vulture sex, as I watched a courtship display, then mounting, and a
short time later I took this picture.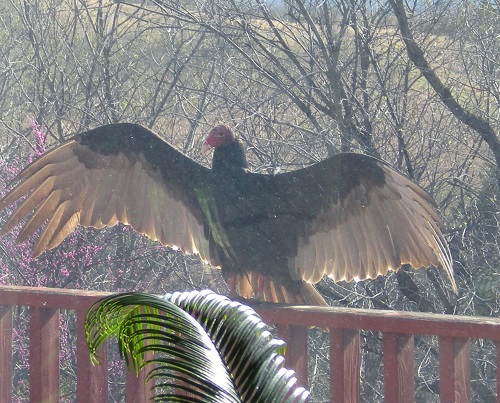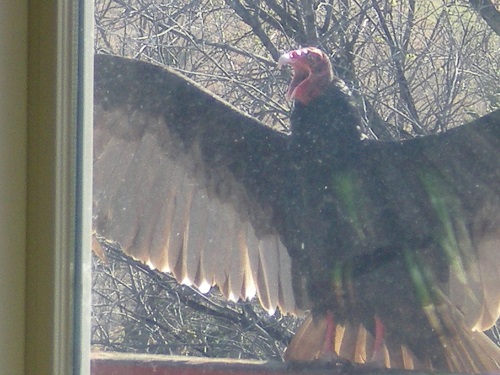 Finally, thank you so much for your garden thread, the most sacrosanct thread on the blog (yes, I was the one to say that), and your
heart-warming pet thread. Maybe the turkey vultures consider my wife their pet? Have a wonderful day, with good stuff growing and weeds dying of
despair. Ciao, NaCly Dog. Or as Anna Puma says, Salty Dawg. Must be a SEC thing.
Hope everyone has a nice Weekend. If you didn't see your photos here today, check again next week.

If you would like to send photos, stories, links, etc. for the Saturday Gardening, Puttering and Adventure Thread, the address is: ktinthegarden at g mail dot com Remember to include the nic or name by which you wish to be known at AoSHQ, or let us know if you want to remain a lurker.
Week in Review What has changed since last week's thread? June 11, featuring magnificent gardens in the Oregon and New Hampshire, pears and strawberries starting up in Wisconsin, squirrels, voles and exotic rock samples. Any thoughts or questions? The comments here are closed so you won't get banned for commenting on a week-old post, but don't try it anyway.

Posted by: K.T. at

03:02 PM