Saturday Overnight Open Thread (12/4/21)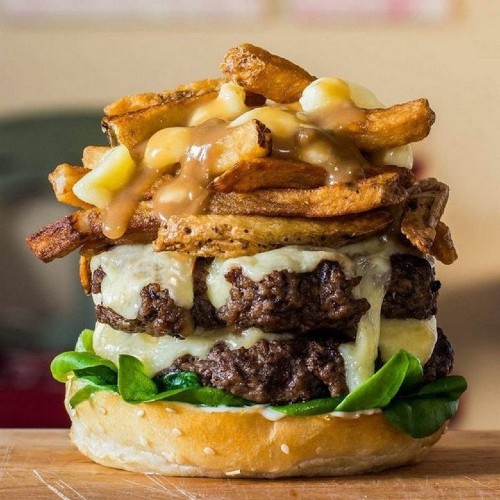 ***
The Saturday Night Joke
A man and a woman had been married for more than 60 years. They had shared everything. They had kept no secrets from each other except that the little old woman had a shoe box in the top of her closet that she had cautioned her husband never to open or ask her about. For all of these years, he had never thought about the box, but one day the little old woman got very sick and the doctor said she would not recover. In trying to sort out their affairs, the little old man took down the shoe box and took it to his wife's bedside. She agreed that it was time that he should know what was in the box. When he opened it, he found two crocheted dolls and a stack of money totaling $95,000. He asked her about the contents. "When we were to be married," she said, "my grandmother told me the secret of a happy marriage was to never argue. She told me that if I ever got angry with you, I should just keep quiet and crochet a doll." The little old man was so moved; he had to fight back tears. Only two precious dolls were in the box. She had only been angry with him two times in all those years of living and loving. He almost burst with happiness. "Honey," he said "that explains the doll, but what about all of this money? Where did it come from?" "Oh, that?" she said. "That's the money I made from selling the dolls."
***
Party like there is no tomorrow.

"I FEEL LIKE A SURVIVOR": INSIDE THE FUNERAL INDUSTRY'S 2021 NATIONAL CONVENTION
After a busy year, morticians let loose at their annual gathering in Nashville.
***
Going on a road trip? The cost of speeding around the world visualized.
***
I forgot all about this. I originally found this story on Western Journal but I'm getting a 400 Bad Request. So I searched and found this.
The Washington Post has a good story about this. But, it's behind a paywall.
***
I'm a Spotify subscriber.
I didn't have a problem, unlike others.
Some Spotify fans aren't getting their yearly review because the music streaming app keeps crashing on them. Furious listeners took to Twitter to air their grievances about the app's Wrapped feature not working for them when it launched yesterday. For most, their Wrapped 2021 review was delivered on time, but some faced major issues. One user tweeted: 'Hello Spotify i want to complain about my wrapped stories not working like they should.'
***
I love fishing. It's hard to explain.
Perhaps this will help.
A truly dedicated fisherman is one who has seen it all and still goes back for more.
It took many years for us to become truly skilled anglers. It involved a long learning curve, many failures, and a commitment to never give up. This passion has become a religion for some, but surely there's some point in every angler's life that they realize that fishing is far more important than just what you catch. Dedication to our favorite outdoor pursuits is what makes us tick. Once you become truly dedicated, you'll figure a few things out that would have never occurred to you otherwise.
***
I have great bosses.
I wouldn't object to kicking in for a Christmas present. Would you? This person has a real burr under his sadle.
For many employees, a Christmas party or a bonus goes a long way after a year of hard work. But one unhappy employee was furious after they were asked to put $20 (£15) towards their boss' Christmas presents. The anonymous person shared a screenshot of an email from their HR department reminding them about their contribution to Reddit, where they said: "That money is going to my kids, not to the fat cats at the top who make at least 5x what I make on any given month. "Buy your own damn presents."
***
Review: The New Jack Daniel's Release Comes With an Actual Warning
Coy Hill High Proof goes where few whiskeys have dared. Should it have?
What we're drinking: Jack Daniel's Single Barrel 2021 Special Release, Coy Hill High Proof Where it's from: Jack Daniel's, the Tenneseee whiskey giant that's released several other short-run single barrel releases in the past few years, including Heritage Barrel and Barrel Proof Rye. Coy Hill also marks a very recent follow-up to their first age-statement release since Prohibition. Why we're drinking this: Alcohol comes with many warnings. But "due to the high barrel strength, the bottle should remain upright at all times" is a first for us.
***
Bad Santa, and I laughed at a few of these. Does that make be a Bad Cob?
Creepy Vintage Santas
Christmas should be all about joy, happiness, and gifts… However these Santas look like something that has creeped out of a fever dream. It seems that Christmas was much more scary in the past…
***
I thanked the Fabulous Mrs. Mis. Hum. for a wonderful dinner.
Does that count?
50 Boyfriends And Husbands Who Raised The Bar Too High For Other Men It's that time of the year when people put all of their focus on the holiday rituals. Decorating trees, singing Christmas jingles and looking for the right gift for their loved ones. No one can deny that exchanging presents is a significant part of the whole celebration. We all know it feels great, right? Especially if you receive something special and thoughtful that lets you know much others care about you.
***
The ONT Musical Interlude
Our Christmas Music continues.................
AND
***
Most homeowners insurance policies don't have an exclusion for
Genius Award Winner.
A Maryland homeowner accidentally burned down a house in November while attempting to use smoke to get rid of a snake infestation. Pete Pringer, Montgomery County Fire and Rescue Service's public information officer, and other first responders were at the property Thursday to investigate.
Dumb fuck.
Here's a dumber
fuck
Genius Award Winner.
A surgeon has been fined for accidentally amputating the wrong leg of an elderly patient in Austria. The man, 82, ended up losing both his legs because of the error at the hospital in Freistadt in the state of Upper Austria on May 18. He required the amputation because of his severe diabetes but doctors marked up the wrong limb while preparing him for surgery. Nurses didn't discover the mistake for two days when it was spotted during a routine bandage change. He then had to go under the knife again so they could amputate the right leg.
Fined? He should have been fired and imprisoned.
***
Tonight's ONT has been brought to you by Yarn.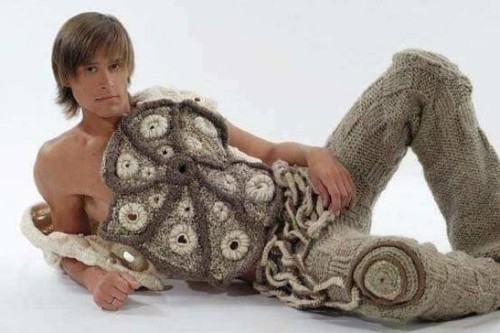 Notice: Posted with permission by the Ace Media Empire and AceCorp, LLC. Rumor has it that The ONT is habit forming.
Posted by: Misanthropic Humanitarian at
10:00 PM