Bipartisan Group of Congressmen Demands to Know Why Anthony Fauci Is Literally Torturing Beagle Puppies for "Science"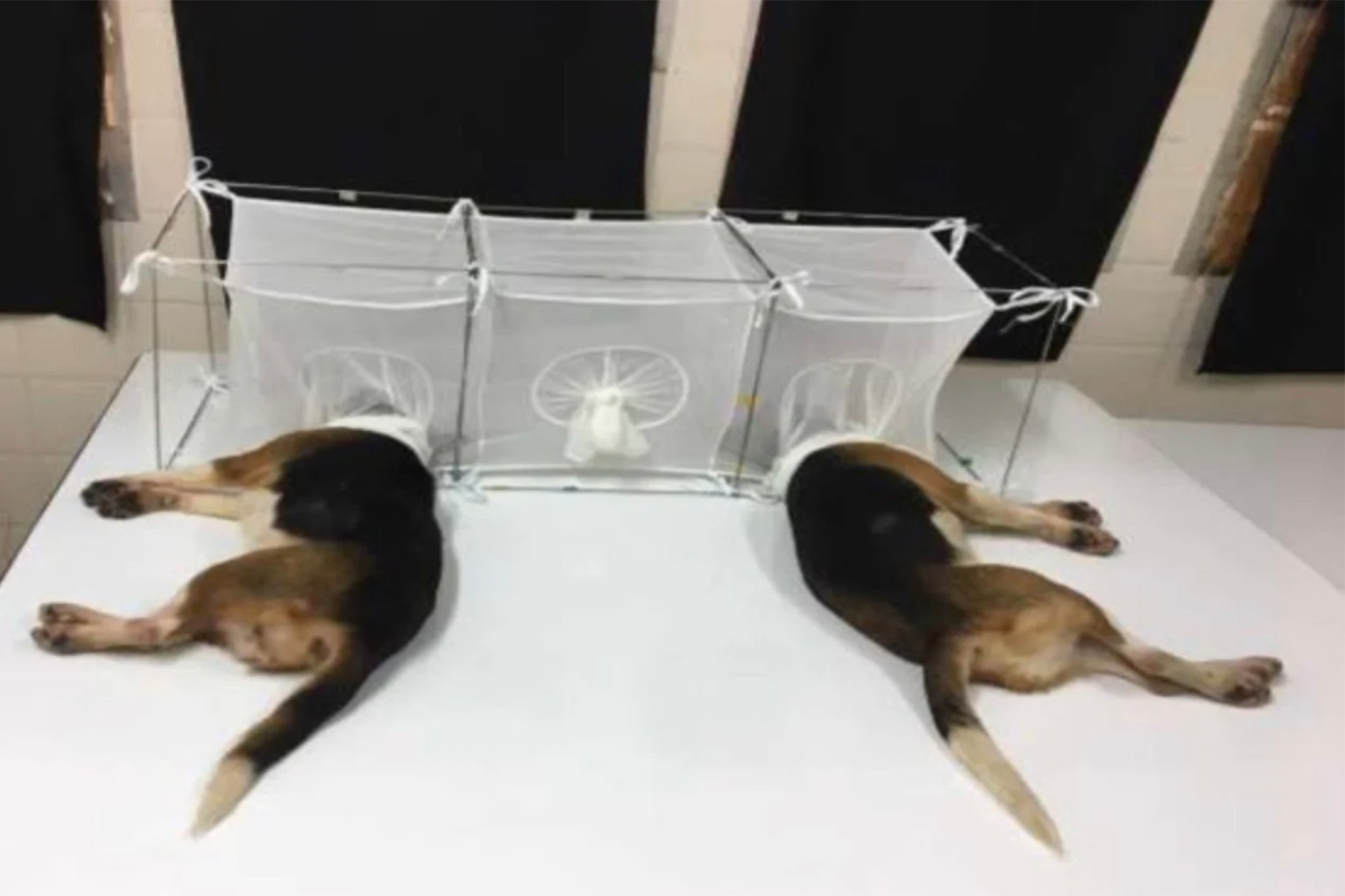 This is Dr. Mengele level stuff.
A group of two dozen members of Congress from both parties are demanding answers from Dr. Anthony Fauci over new allegations that his National Institutes of Health (NIH) funded cruel experiments on puppies, according to the New York Post. The allegations were addressed in a letter sent to the National Institute of Allergy and Infectious Diseases (NIAID), Fauci's department, and signed by 24 lawmakers. Leading the group is Congresswoman Nancy Mace (R-S.C.). In the letter, the lawmakers point to "documents obtained via a Freedom of Information Act request by taxpayer watchdog group White Coat Waste Project," which proved that "NIAID spent $1.68 million in taxpayer funds on drug tests involving 44 beagle puppies" in a lab in Tunisia. Among the most horrifying claims from the White Coat Waste Project's reports are alleged experiments involving the dogs being trapped in cages with sandflies so that they would be eaten alive, as well as being injected with parasites that carried diseases. There were also claims that scientists would cut the dogs' vocal cords so that they couldn't bark when they were being experimented on.

The left was on board with Fauci for cooking up the covid pandemic and plunging us into two years of a fascist Orwellian nightmare, but they finally object to insects eating the faces of beagle puppies until they die. I guess it's good to know they have
some
lines. There is some
video here. Proceed with caution.
The Babylon Bee tries to eke a laugh out of this latest horror
from this mad
scientist
Career Politician.