Ace of Spades Pet Thread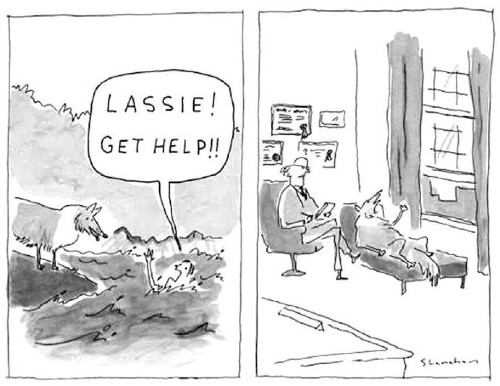 ***
Good afternoon and welcome to the almost world famous Ace of Spades Pet Thread. Thanks for stopping by. Kick back and enjoy the world of animals.
***
A Little of This. A Little of That.
Recently the Pet Thread f eatured a couple of pets of Steve, Top Dog. He sent in the following video on how he paints a pet portrait.
Quite the process of creating a master piece.
If you want to reach him you can at:
topdog@sigmadog.com
sigmadog.com Thank you for that interesting video Top Dog.
***
I did not know that Malamute pups are clumsy. Thanks to mindful webworker guy for this cute video.
***
As we approach Halloween, are you thinking about a costume for your pet?
Here are a number of ideas for you.
Meet The PetMorons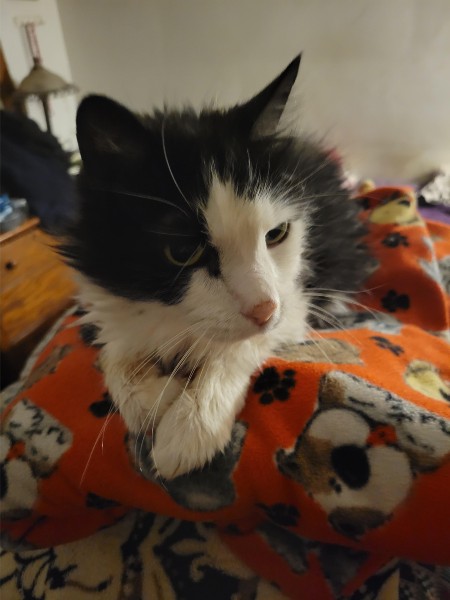 Hi! Enjoy seeing the pets every week. This is Gabby. We inherited her when her previous human, my mother in law, had to go into a nursing home. Gabby is almost 20 years old and the most talkative cat I have ever met, hence the name. Her hobbies include running up large vet bills and howling in the living room at 4 AM for no apparent reason. She can also be very cuddly and affectionate. I pretend that I am just taking care of her out of duty to the MIL, but she can really be a sweet little critter. I mostly lurk but sometimes post as MammaB. We also have a blind,, deaf 16 year old schnoodle, Buggs, who had been featured here before and is still plugging along. Thank you!
Well MammaB it sounds like you take care of Abby because you love her. You certainly aren't cold hearted. She is a cute kitteh.
***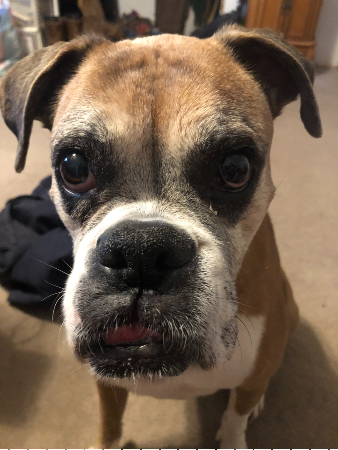 My Delilah. The name fits. Beautiful, but a bit of a misbehaver. - Greench
Looking at that pooch I see no mischief in her eyes. I think you're handing us a line. Quite the close up. We appreciate meeting Delilah today.
***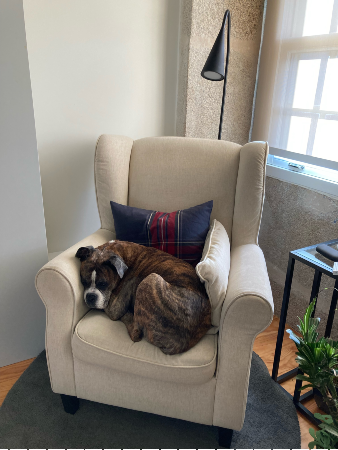 Here is pic of my daughterís German Shorthaired Pointer, Mel (short for Melania?). 16 months old and the best dog Iíve ever met. Before you get your undies in a twist Mel is a trained bird dog, and the collar helps keep her from getting lost, and helps with keeping up on the training. Love your pet thread! Cheers! - Yawrate
Stunning photo of Mel. And no you won't see my undies twisted. I've used collars for training my bird dogs over the years. If you are here today tell us about the make and model of the collar in question. Thanks for sharing today.
***
Well that is it for pets today. The In-Box was pretty empty this week. Thank you to all who reached out and submitted material for today. If you have something animal/pet related you can contact us at petmorons at gmail dot com. God willing and the creeks don't rise we'll see you next Saturday. Have a great week.
Posted by: Misanthropic Humanitarian at
03:00 PM