Daily Doomfest
Huge news from Loudoun:
Beth Barts, the leftwing Chardonay Antifa activist on the Loudoun school board who organized a doxing/intimidation campaign against parents who criticized the board,
has resigned, effective November 2nd.
Beth Barts, a far-left member of the Loudoun County School Board, has resigned from her position. First elected in 2019, Barts has been criticized by parent groups over Critical Race Theory and transgender policies in the school system. Her resignation, which will take effect on November 2, 2021, staves off an ongoing recall attempt.
ICYMI: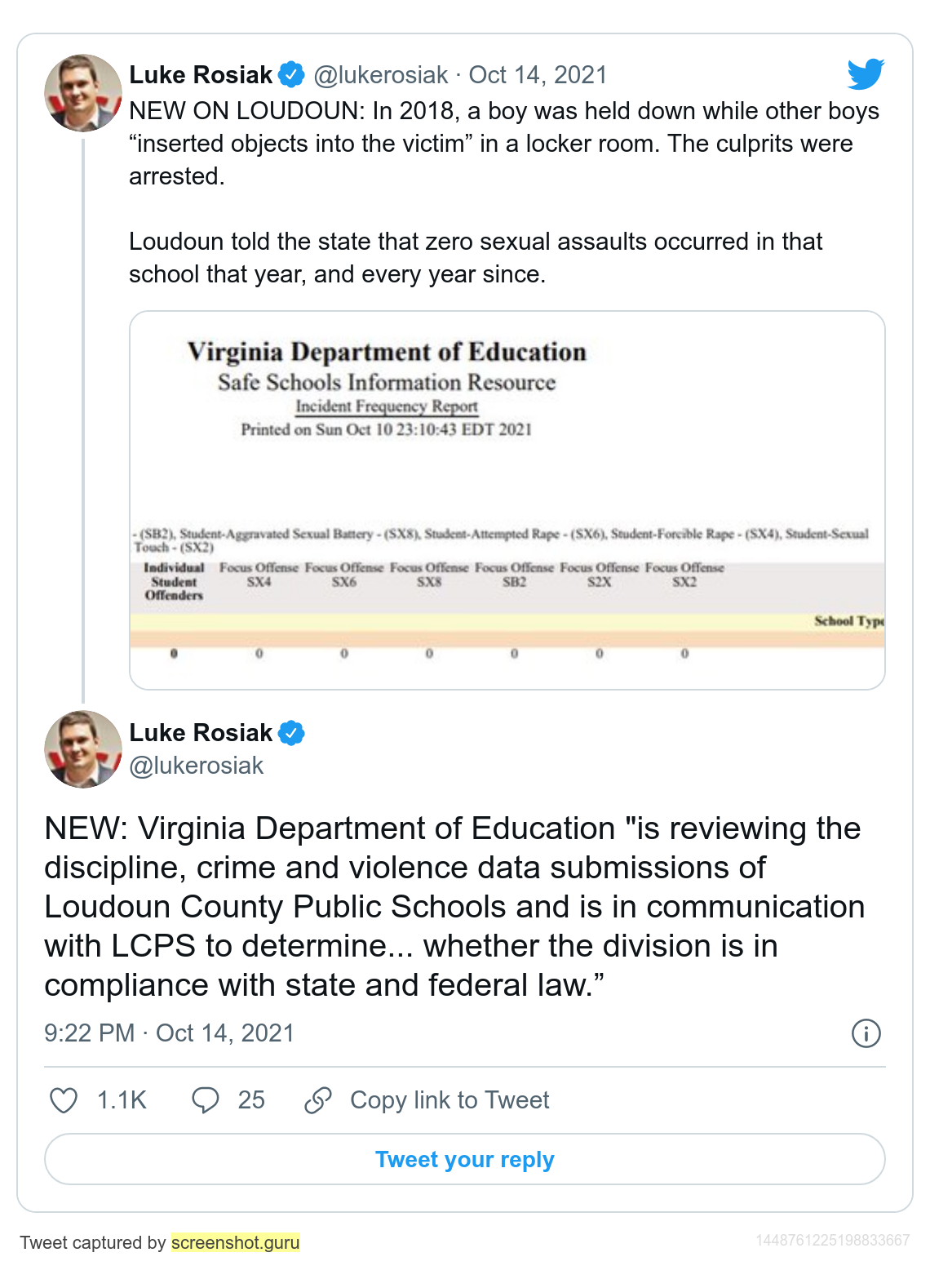 "Parents should have no say in how their children are sexually assaulted." -- Terry McAuliffe, probably No thanks to the useless GOP. But do send them all the money so they can do absolutely nothing for you. Zogby poll:
Biden now down to a new low, 36% approval.
Disapproval?
61%.
"Our latest polling shows President Biden with a 36% positive job performance rating (excellent-15% and good-21% combined), while his negative rating is 61% (fair-19% and poor-42% combined)," pollster Jonathan Zogby of Zogby Analytics told us. Worst of all, women are abandoning the president, followed by independents -- voters critical to helping lobby for his $3.5 trillion tax-and-spending plan and $1.2 trillion infrastructure program.
"Women voters are abandoning ship. Biden needs to improve his polling numbers with women or Democratic leaders risk losing the 2022 midterm election," said Zogby. Zogby said that the problem for Biden is that he appears unable to get his agenda through Congress as the economy is sinking and other critical issues, such as the border crisis, crash in. "Voters can't help but wonder why the Biden administration keeps sweeping these issues under the rug and declaring them 'transitory.' Democratic leaders cannot even come to consensus within their own ranks," Zogby said in his analysis.
But Biden can take solace in the claim by his hyperpartisan political operatives at the Clickbait Nonsense Network that supposedly
he's at 50% approval, with 50% disapproving.
Sure. Sure. Prepare for a shock: With F. Joe Biden as figurehead and leftwing fascist Merrick Garland installed as head of the DOJ, the government has,
get this
, agreed to let
Andrew McCabe have his pension back, and agreed to pay all of his legal expenses.
In fact, they've reversed -- undone -- his firing. And they're paying him the legal expenses incurred due to being investigated for lying to the inspector general about his illegal leaks. But the Democrats are back in power so all their minions get paid off with taxpayer money.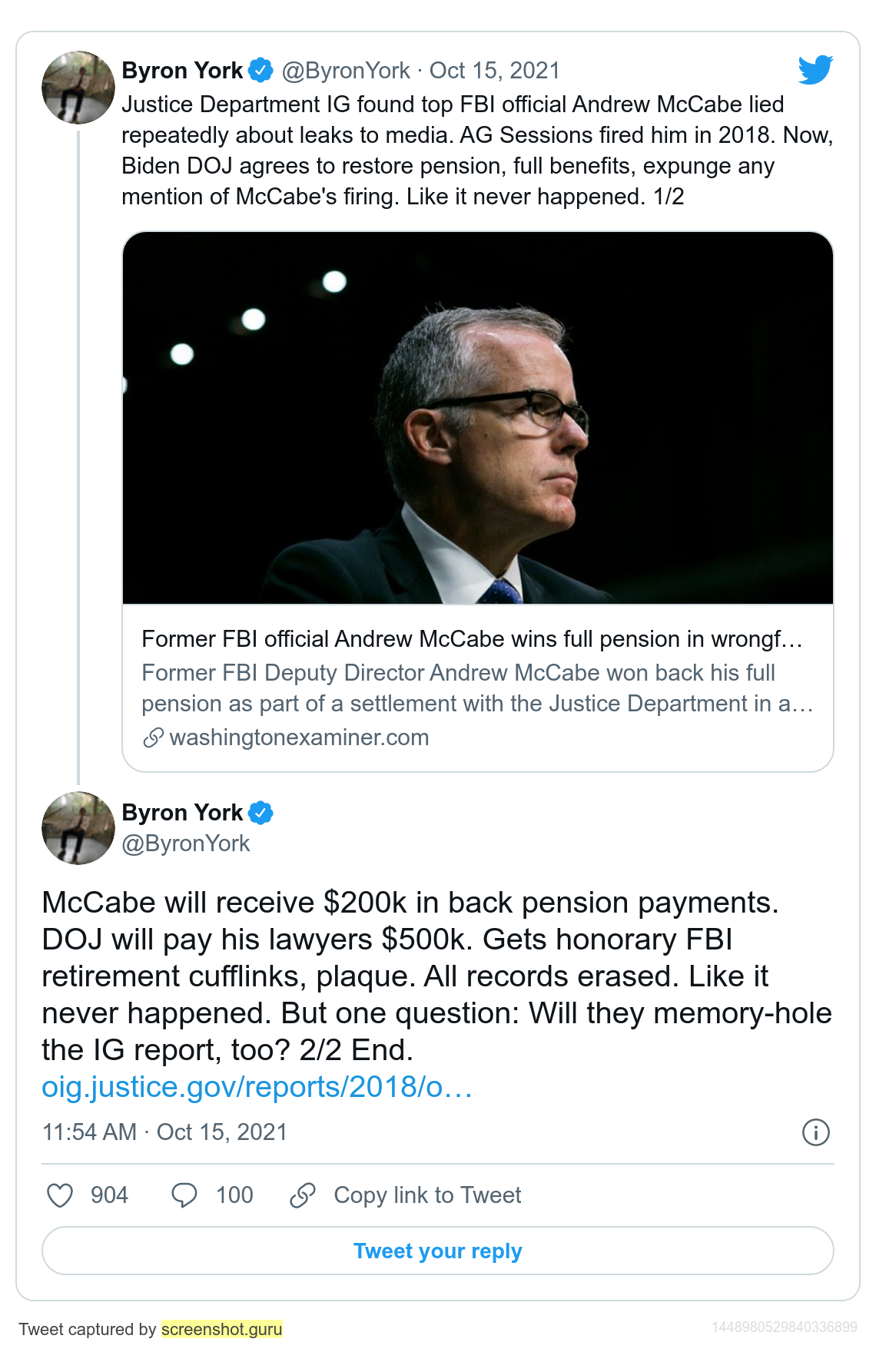 By the way, McCabe raised over $500,000 from left wingers and Deep Staters for his legal defense, so his legal expenses were already paid for. Biden just gave him a $500,000 payoff.
Thanks, NeverTrump! Tell me how opposed to corruption and venality you are again. A guy on Twitter made this point:

Andy Swan
@AndySwan
Hey @JoeBiden I'll tell you what. Why don't you mail a vaccine to everyone, we'll sign something saying it was us that took it, and our party operatives can return the paperwork in bulk to you at 3am.
NO ID NO PROBLEM NO EVIDENCE OF WIDESPREAD VACCINE FRAUD
Yes, indeed. Note that the FBI is now on the case of people selling or buying hoax vaccination cards. Suddenly it's
not
racist to expect Poor Minorities to secure a piece of ID required by the government. They want fraud punished -- but only when it's something they're actually interested in guaranteeing the integrity of. When it comes to something unimportant like vote fraud? The more fraud, the better.
Via Libs of Tik Tok: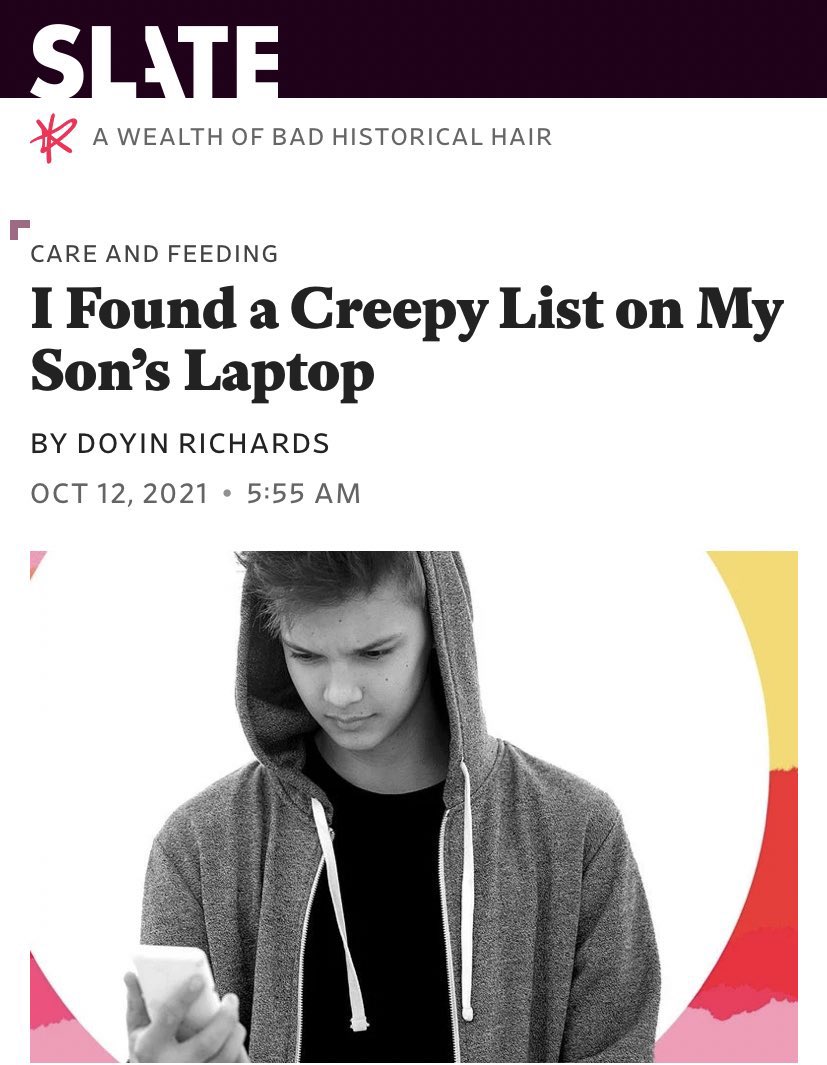 Gee I wonder how this kid got the idea to put his classmates under surveillance, says mother who won't let the kid use a computer for fear of being "radicalized" by "the alt-right."
Leftwing columnist Nick Kristof quits the New York Times to run for governor of Oregon.
Surprisingly, he's running as a Republican. Ah just kidding, he's running as a leftwing Democrat. Isn't it terribly strange that the media figures who insist to us that the media has no leftwing bias always join the Democrat Party?
Bill Cosby is being sued for another sexual assault claim, this time by an actress who appeared on the Cosby Show.
No not Rudy. That would be sick, even by Cosby Standards.
Lili Bernard, an actress who appeared on the hit television series The Cosby Show claims that Cosby drugged and raped her in August of 1990 at the Trump Taj Mahal in Atlantic City, N.J. Cosby took such a liking to the young actress, and they became so close, the actress claims, that Cosby even encouraged Bernard to call him "Daddy." But when she began to feel "symptoms of dizziness, an urge to vomit, and weakness" after Cosby allegedly provided Bernard with a non-alcoholic beverage in the hotel suite, she said she drifted in and out of consciousness. When she awoke, Bernard said that Cosby was naked on top of her while she told him "no." By the next morning, the actress alleges that Cosby gave her money and provided transportation from the Atlantic City hotel back to New York where she was living. "Mr. Cosby sexually assaulted, battered and drugged Ms. Bernard on additional occasions," the lawsuit claims.
Additional occasions? You lost me. Irrelevant old man continues attempting to pick a fight with someone with actual relevance, hoping to bitch his way into some clicks.
Not only is this brokedown old hasbeen attempting this pathetic strategy, but Howard Stern is now also reduced to trying to pick fights with Joe Rogan so that someone will be reminded he still exists.
"I wonder if we can pet him."
I don't know if that's real. It's too perfect. I think that might actually be a tame warthog and the video has been faked. But it's funny.