The Morning Rant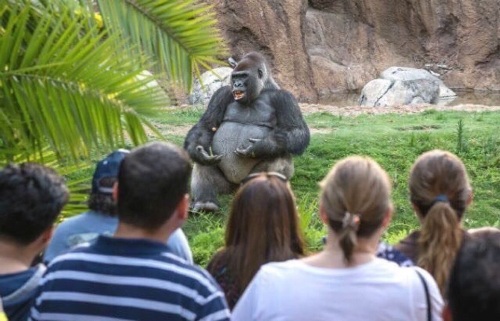 PANIC PORN
Get a load of this drama queen: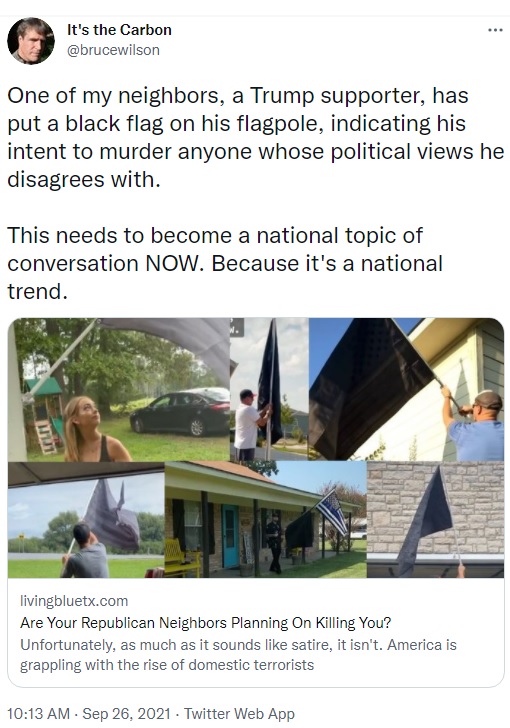 The article linked to in
this guy's tweet
is
a hot mess of stoopid
. Perhaps some of you more well-informed morons know about flying a black flag, but I had not. Fortunately, the stoopid article has an explainer:
According to the people on Tik Tok and the Sun (British tabloid), the black American flag originated in the civil war and was flown by the Confederates.

It means that they will not surrender, will not take prisoners, and are willing to die for their cause. It means they will execute their enemies.
Ouch! The logical leaps in this paragraph are so abrupt, I think I need to sue the author for whiplash. Because I think there's a
big
difference between refusing to surrender and systematic, commie-style, line-em-up-against-the-wall-and-shoot-em executions, and the article doesn't explain how the latter follows from the former. So I'm trying to fill in the gaping holes here and I can come up two possibilities: (a) Any resistance to the implementation of the progressive agenda is the equivalent of mass murder -or- (b) Simple projection. They're just assuming that conservatives are threatening to do what they would do -or- (c) the guy is just mentally ill, so he's just spouting nonsense. Most progressives are mentally ill, so I think I'm on solid ground here. And if you think (c) is an overreach, I saw a video clip of a bunch of rowdy guys trying to start up a "f* Joe Biden!" at a football game and some Karen starts throwing a hissy fit. So they just laugh at her and chant even louder, which makes her scream "Stop doing that, that's racist!" Yes, that's right, she said racist. A bunch of white guys are jeering at another white guy, and that's racist. I know that progressives' use of the word 'racist' can be extremely flexible, but c'mon man, that just doesn't make any sense. (I think what happened is that Biden-voter Karen is really annoyed that the "f* Joe Biden!" chant has become a big fad and reached into her grab-bag of slurs for the meanest word she could find, and she most likely thought that one slur is just as good as another.) But getting back to the guy who's peeing his pants over a black flag, he goes on and on about what the flag means and how he feels about it, but one thing that he doesn't talk about ever doing, is paying a visit to his neighbor and actually asking him about it. No, he's got it all worked out in his own mind what it means and what his neighbor thinks of him. He's literally putting words in his neighbor's mouth. It could be that the neighbor isn't thinking about him at all. Maybe he thinks the flag means something different.
You
don't know! And then, in a subsequent tweet, he says:
It's not sane. Who broadcasts the message, "I'm going to have to kill everybody - obviously neighbors included - whose political views I disagree with" ?
That's a very good point. If something seems weird or nonsensical to you, one of the possibilities you need to consider is that maybe it's because you don't fully understand what's going on. Like a tricky math problem, or a woman who says she likes men who are nice and funny and who treat her with respect but always seem to be hooking up with criminals and outlaw bikers. I mean, those are hard to figure out! But what I find weird is that the guy is evidently more comfortable believing that his next-door neighbor is a bloodthirsty murderer
and who is publicly bragging about it
, then to consider that maybe he hasn't read the situation correctly. Finally, if he
really
thinks his neighbor wanted to kill him, maybe he should consider moving to a safer neighborhood, one that is very far away from that insanely murderous flag-waver. Just a thought.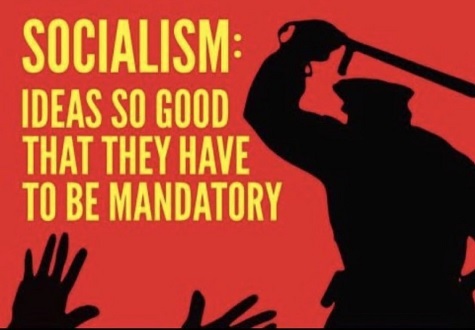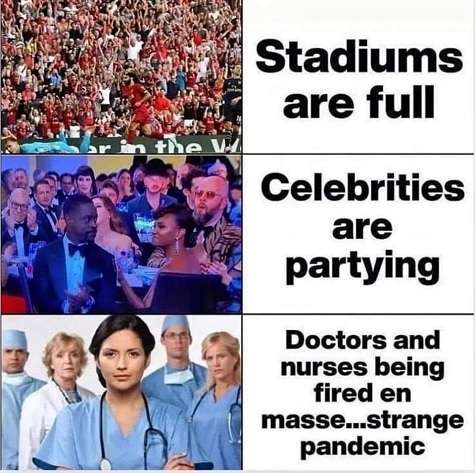 For Muldoon: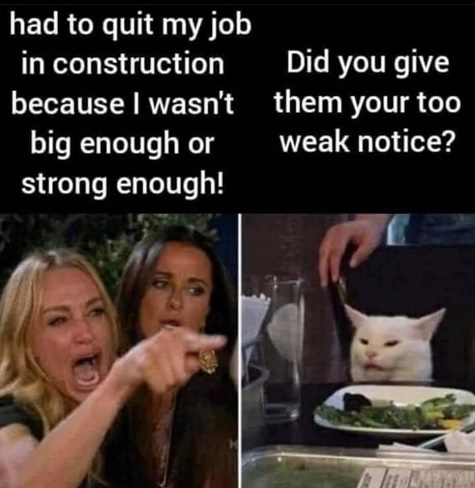 Don't These Guys Ever Listen To Themselves?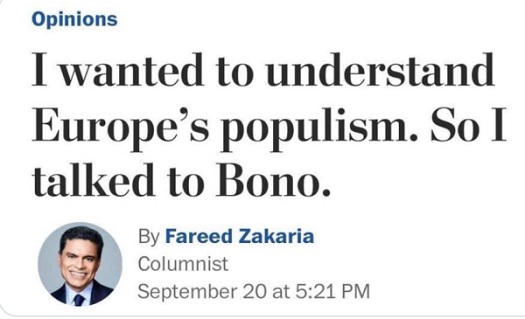 From The 'Things That Aged Poorly' File: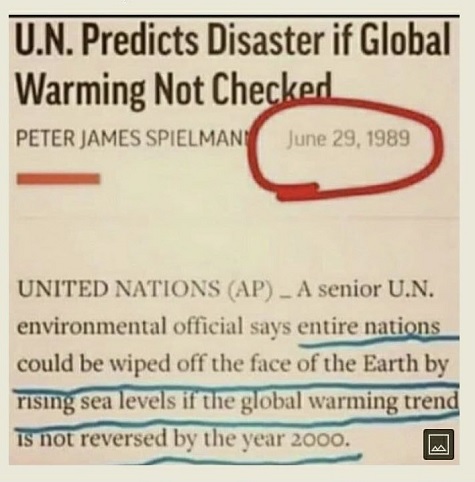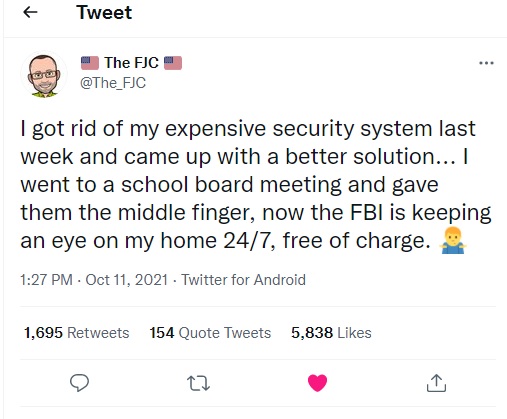 The Great Divide: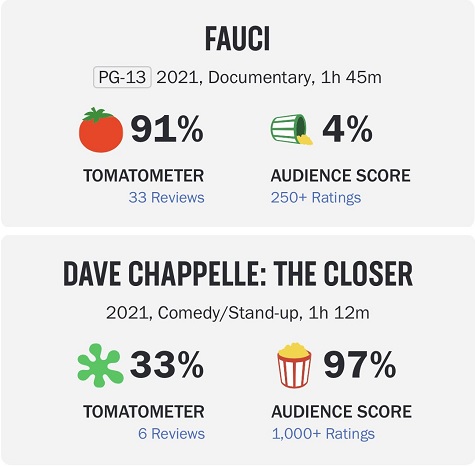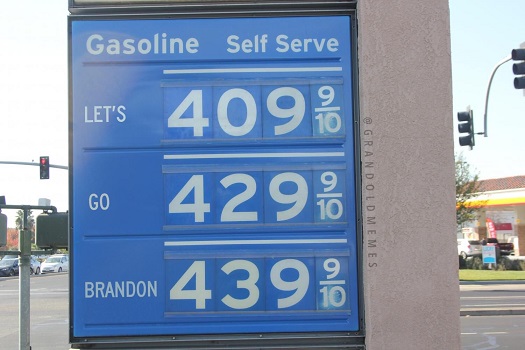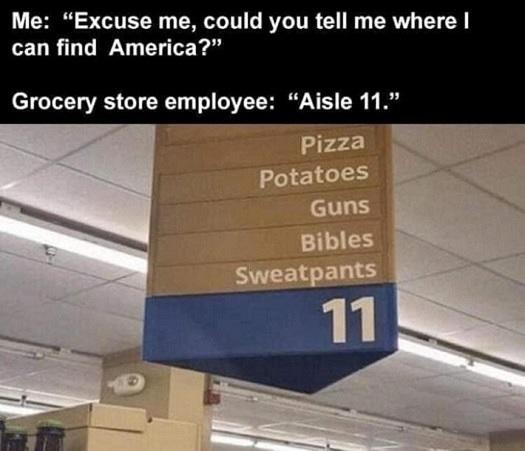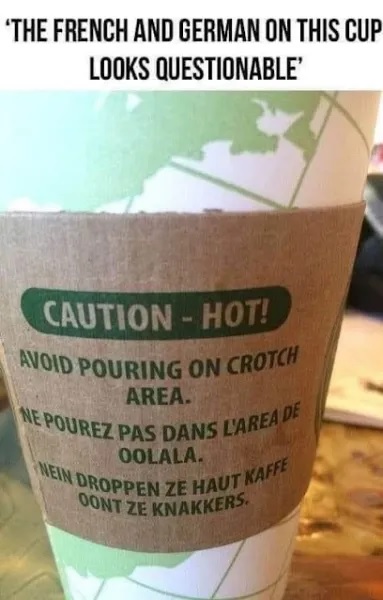 AoSHQ Weekly Prayer List
Please submit any prayer requests to "Annie's Stew" at apaslo atsign hotmail dot com.

Prayer Requests: 9/2 – Ozborn requests prayer for his son, toddler A., who is battling RSV.
9/15 Update – Ozborn gives thanks that his son, A., is recovered from RSV, and that no one else in the house caught a bad case. 9/7 – Notsothoreau asks for prayers for her co-worker and his family. His grandmother is dying. May she pass calmly and the family be comforted for their loss. 9/18 – Homer's Donuts needs prayers for hope, healing, health, support, and strength as his wife has chosen to divorce him. They have a young son. Clinical depression and panic attacks, a constant in his life, are hitting him hard. He says he has such low energy that Jeb Bush looks down on him. The divorce is making things worse, and he feels completely obsolete and alone, without anyone on his side. 9/20 – Ozborn asks for prayers for JC_from_Texas. He's recently developed Postural Tachycardia (some family history, recent physical stress event). Pray for wisdom in treatment, and that he can rebuild strength and stamina to resume normal activities. 10/4 – Annie's Stew requests prayers of comfort and support for a sweet young family she knows. We'd prayed for the dad a few months ago, as he was being treated for brain cancer. He just passed away from the WuFlu, at age 30. They have a daughter who is only 6 months old. 10/5 – snotnosed nuclear sonic punk asks for prayers for her mother, her father, herself, and her husband. Her 78 year-old mother had an episode of garbled and slurred speech which led to no speech. She broke her left ankle, but didn't/couldn't relay the injury. Now she can't understand why they won't let her out of the hospital, and she is confused and combative. Her father needs prayers, also, as he is scared and frustrated and showing it as anger. He needs patience for his fears to be quelled. She needs prayers for comfort in the Lord, strength, and clear headedness. Her husband needs prayers for strength and comfort, as he does everything he can to make things easier for all of them. 10/9 – Tonypete asks for prayers for his two granddaughters, especially the 14-year-old. Their mother is a raging alcoholic, and the kids are suffering greatly with the usual things: acting out, eating disorders, troubles in the classroom, fighting at school, way inappropriate behavior and dress and big trouble at home. Prayers also for Mom – that she accept the help offerenad get it together. 10/9 – Prayers for comfort for the family of paisley1333, at the death of her mother. She was battling heart disease, dementia, and Alzheimer's when she got Covid and passed away. For Healing: 8/22 – Hrothgar asks for prayers for Emma, a 16-year-old girl who apparently had a stroke. Her condition is still being evaluated, and she has been medevaced to the Children's Hospital in Baltimore.
9/5 Update – The Children's Hospital has determined the primary issue she was a very unusual congenital birth defect which had never before evidenced itself, as she appeared to be a healthy, active teenager. The medical team is convinced that she will be able to recover fully, but has a tough year ahead with several critical surgeries and extensive rehab. The important thing is that she will have years ahead to love and be loved by her family. So please continue to pray for Emma and her full recovery, plus prayers for her family and the skill of her surgical and rehab teams. 9/16 – Warrant242 requests prayers for his 11-year-old son, who has brain and spinal cord tumors that appear to be growing again, after 3 stable years. More treatment may be needed, and the treatment options are uncertain. Prayer for wisdom and insight, for the doctors and for them, would be truly appreciated.
9/22 Update – At the board review, his son's doctors were unanimous in their opinion that the tumors were still stable, not growing, and no treatment was needed. 9/22 – NicenePunch asks for prayers for his wife and unborn baby. They just found out this week that she is pregnancy, but her progesterone levels are lower than they ought to be. They had a miscarriage in June, and so are requesting prayers for a safe, healthy pregnancy and delivery. 9/22 - CA Token requests prayers for his cousin, who was just diagnosed with brain cancer. He has a beautiful family with three young daughters. If everyone could pray for comfort and healing for his cousin, and comfort for his devastated family. 9/22 – garrett posted that his father was rushed to the hospital for a possible stroke. Please pray for healing for him. 10/5 – redc1c4 sends in a prayer request for his wife's co-worker, whose son James (her only son) had a bad spill riding motocross. He was air evaced to Loma Linda, about 120 miles away, where he is currently in the pediatric ICU. It's so far, so good, but a long row to hoe from here. Prayers for swift and complete healing of his injuries for James, wisdom and insight for his caregivers at Loma Linda Hospital, and strength, faith, and courage for his mother Deborah would be appreciated. 10/6 – Java Joe's 19 year-old grandson was injured in an accident at college. He suffered a serious concussion, facial lacerations, a bi-lateral fracture of his jaw and 10 broken teeth. He is currently at the U of M hospital, scheduled for surgery. We are requesting prayer for recovery and no long-term effects. 10/7 – Pete in Texas asks for prayers for his mother, age 89, who got the J&J Covid shot. Her health rapidly deteriorated over the next week until she had a heart attack. For the next month she was unconscious. She is still in the hospital (where he will see her shortly) and she is still in a bed and can't speak. Last week, his sister's family got Covid. His brother-in-law went to the hospital on 10/6, so prayers are requested for him. The rest of the family are almost fully recovered.
For submission guidelines and other relevant info, please contact Annie's Stew, who is managing the prayer list. You can contact her at apaslo at-sign hotmail dot com.
Romans 8:26-27:
[26] In the same way, the Spirit helps us in our weakness. We do not know what we ought to pray for, but the Spirit himself intercedes for us through wordless groans. [27] And he who searches our hearts knows the mind of the Spirit, because the Spirit intercedes for God's people in accordance with the will of God.
If you see a prayer request posted in a thread comment, feel free to copy and paste it and e-mail it to Annie's Stew. She tries to keep up with the requests in the threads, but she's not here all of the time, so she may not see it unless you e-mail it to her. Please note: Prayer requests are generally removed after five weeks or so unless we receive an update.
Who Dis: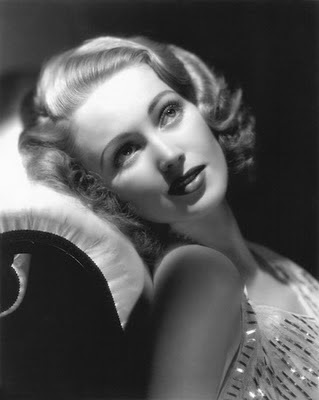 Photo 2
Photo 3
Photo 4
(leggy!)
Photo 5
Photo 6
Photo 7
(leggy!)
(bonus rando leggy babes)
For the 'Ettes: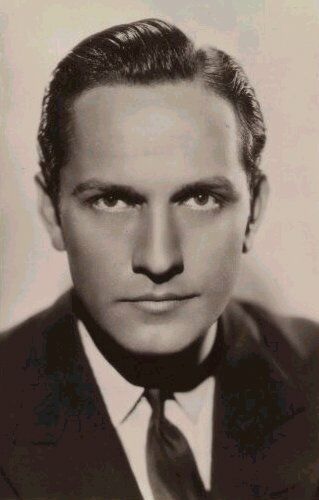 Photo 2
Photo 3
Photo 4
Photo 5
Monday Who Dis:
Adrianne Palicki
(whom I first saw in
The Orville
) appeared with Australian actor
Chris Hemsworth
in the 2012 remake of
Red Dawn
.
Today's Edition Of The Morning Rant Is Brought To You By Crockpot Chuck Roast and Veg: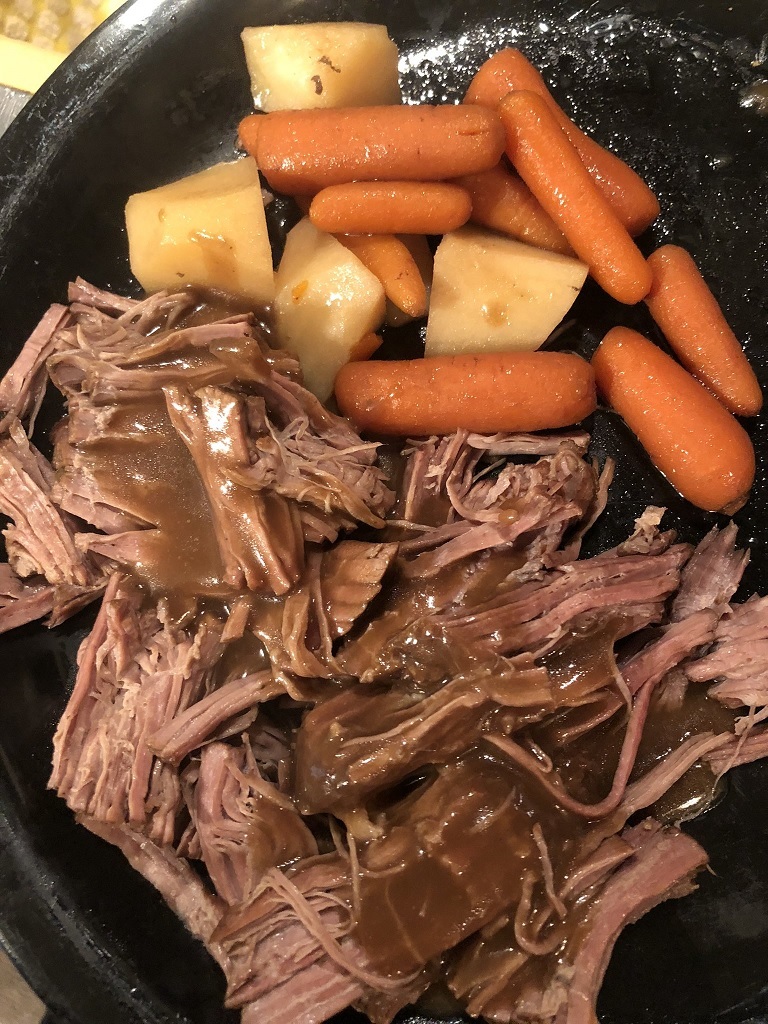 (Click for bigger roast)
(h/t
Judianna
)
Posted by: OregonMuse at
11:15 AM
MuNuvians
MeeNuvians
Polls! Polls! Polls!
Real Clear Politics
Gallup
Frequently Asked Questions
The (Almost) Complete Paul Anka Integrity Kick
Top Top Tens
Greatest Hitjobs
News/Chat