Tuesday Overnight Open Thread (10/12/21)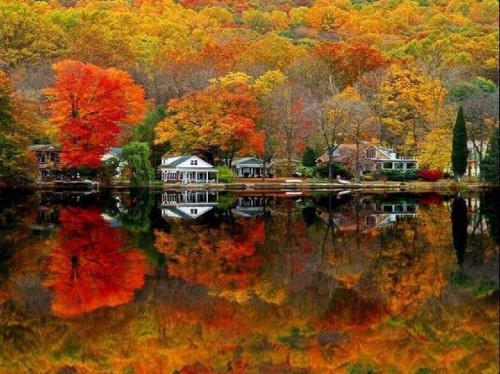 ***
The Quotes of The Day
Quote I Is it because we oppose critical race theory in schools? Perhaps it's simpler than that—maybe it is because we support Big Tech reform and have opposed Google's previous efforts to censor conservatives? This is unacceptable and APP will be considering and pursuing all legal options available to us," American Principles Project (APP) on Monday, president Terry Schilling
Quote II What we have done for ourselves alone dies with us; what we have done for others and the world remains and is immortal. Albert Pike
Quote III Perfection is not attainable, but if we chase perfection we can catch excellence. Vince Lombardi
Quote IV "I know this is funny when you say to have a threesome with God, but it's really just inviting God into the bedroom. I invited God to be part of everything, including my sex life." ​ ONLYFANS star Nita Marie
Quote V "Now we are dealing with censorship regarding the benefits of natural immunity because for whatever reason the powers that be, the COVID gods, want the vaccine in every arm," Sen. Ron Johnson (R-WI)
***
I know many of you have been secretly waiting for this bit of news.
The McRib is coming back soon!
McRib lovers, your day is coming – soon. McDonald's announced Thursday that its iconic barbecue sandwich will return to participating restaurants nationwide Nov. 1, nearly a month earlier than in 2020, but later than before the coronavirus pandemic. The fast-food giant said it will be available for a limited time. The McRib – seasoned boneless pork, barbecue sauce, onions and pickles on a hoagie-style bun – first launched regionally in Kansas City, Kansas, in 1981 before its national debut the next year. Mike Bullington, McDonald's senior archives manager, said in a statement that the idea for the sandwich was to be "enjoyed during the colder seasons."
***
One of hopefully many victories in the freedom of religion vs. Chinese Kung Flu fight.
Worker's in NY State win religious exemption fight.
A federal judge in New York ruled on Tuesday that religious exemptions for health care workers must be upheld in spite of the state's sweeping COVID-19 vaccine mandate. Then-Democratic New York Gov. Andrew Cuomo announced the mandate in August. The governor's office said on Aug. 16 that "all healthcare workers in New York State, including staff at hospitals and long-term care facilities… including nursing homes, adult care, and other congregate care settings, will be required to be vaccinated against COVID-19 by Monday, September 27."
***
Dog The Bounty Hunter is on Injured Reserve.
But's he all in for: 'raising money for and consulting "a talented group of Florida locals" still on the hunt.'
I feel better don't you?
Dog the Bounty Hunter has halted his search for Brian Laundrie after injuring his ankle. TMZ reports that Dog injured his ankle in rough terrain while searching for Laundrie, and is now returning to Colorado for treatment. Laundrie is a person of interest in the murder of his fiancée, Gabby Petito, a #VanLife influencer who was reported missing on September 11th and whose body was subsequently discovered on September 19th. Dog, a former bail bondsman turned reality TV bounty hunter, joined the search for Laundrie on September 23rd, and has spent the last two-plus weeks rummaging through Florida camp grounds looking for potential clues. One of his earliest leads, a crushed can of Monster Energy, was quickly determined to be nothing more than trash.
***
Armed & Dangerous?
On January 6th 2021, you were. If you were Antifa during the Spring and Summer riots of 2020, not so much.
In addition, the overall numbers are relatively small. Eighty-two people charged with weapons-related offenses, out of how many? That is about 12% of the 670 or so currently charged. And 670 is smaller than the total number of rioters on the Capitol grounds on Jan. 6. Does that amount to an "armed insurrection"? Especially when just five people have been charged with possessing firearms, the weapon of choice for modern armed insurrectionists, and one of them didn't arrive until after it was all over, and none of them fired the weapons, even in the intensity of the physical struggle that day? And that is the problem with the "armed insurrection" talking point. By any current American standard of civil disorder, what happened on Jan. 6 was a riot. There were some instigators, and there were many more followers. A small number were anticipating a fight, probably with antifa. And as the day went on, some people lost their heads and did things they should regret for a very long time. But a look at the Justice Department prosecutions simply does not make the case that it was an "armed insurrection."
***
It's not quite SMOD, but it could prove to be interesting.
A geomagnetic storm caused by a solar flare is slated to impact Earth this week, potentially causing disruptions to power grids and satellite communications, according to the U.S. Space Weather Prediction Center.
The agency, which is run by the National Oceanic and Atmospheric Administration, issued a geomagnetic storm watch, noting that "moderate" conditions could be possible on Monday and Tuesday "due to the anticipated arrival of a CME," or coronal mass ejection from the sun. The CME could impact power grids around 55 degrees latitude, potentially triggering power grid fluctuations with voltage alarms at higher latitudes, according to the Space Weather agency.
***
One of these days, this shit will come back and bite us in the ass. Unfortunately, it will be the common man and not the politicians who will suffer.
Homeland Security secretary orders ICE to stop mass raids on immigrants' workplaces
Immigration and Customs Enforcement agents will no longer conduct mass raids on workplaces where undocumented immigrants are employed, according to a new order by Homeland Security Secretary Alejandro Mayorkas. The real problem, Mayorkas said in a memorandum released Tuesday, are "exploitative employers," not unauthorized workers.
This is really easy Secretary Mayorkas, raid the locations suspected of hiring illegal aliens. Deport the aliens and penalize the employers. Large fines and jail time. It would be easy to get a start on the problem.
***
I don't know how I'm going to break this to the Fabulous Mrs. Mis. Hum. We won't be going to London for New Year's Eve.
There won't be a spectacular fireworks display on the Thames in London again this New year's Eve due to 'uncertainties caused by Covid.' The event is off for a second year in a row but plans to hold a separate party in Trafalgar Square are seemingly under way. Although large-scale events have been able to take place without restrictions since July, organisers seem to be wary of the situation with Covid over the winter. A spokeswoman for Mayor of London Sadiq Khan said: 'This year, as always, London will be welcoming the new year in a spectacular way.
I have a feeling our definition of "spectacular way" is quite different from one another.
***
And here you thought your job was tough.
'Tijuana's new police chief was greeted on his first day on the job with a severed head and a threat from a drug cartel.'
The head was found decomposing inside a black plastic bag left in the street beside a message that accused the chief of being a "kidnapper who takes orders from the Sinaloa Cartel."
***
The ONT Musical Interlude
Born on this day: 12 Oct 1935
Luciano Pavarotti, Italian singer, (1990 UK No.2 single 'Nessun Dorma', 1990 UK No.1 album 'The Essential Pavorotti', spent 72 weeks on the UK chart). He died on 6 September 2007. via thisdayinmusic.com
&&&
Born on this day: 12 Oct 1948
Rick Parfitt, singer, guitarist with Status Quo. The group have had over 60 chart hits in the UK, more than any other rock band, including 'Pictures of Matchstick Men' in 1967, 'Whatever You Want' in 1979 and 'In the Army Now' in 2010. Twenty-two of these reached the Top 10 in the UK. In July 1985 the band opened Live Aid at Wembley Stadium with 'Rockin' All Over the World'. Parfitt died on 24th Dec 2016 in hospital in Marbella, Spain aged 68. via thisdayinmusic.com
&&&
On this day: 12 Oct 1997
John Denver was killed when the handmade, experimental airplane he was flying ran out of gas and crashed off the coast of Monterey Bay, California. The 53 year old star had scored 15 songs on Billboard's Top 40 Pop chart, ten of which reached number one on either Billboard's Adult Contemporary or Country chart. via thisdayinmusic.com
***
Always ask to see the design before sitting down to get ink.
Genius Award Winner.
TH-INK AGAIN Tattooist shows off huge horse inking on customer's leg – but everyone's saying the same thing PEOPLE are in stitches at this hilarious tattoo fail - it's supposed to look like a horse, but everyone says it looks a lot more like something else. The tattoo caused lots of laughs in a Facebook group, as people couldn't believe their eyes.
***
Congrats and best wishes for the future.
Tonight's Feel Good Story of The Day.
Inmates At California Prison Earn Bachelor's Degrees More than 20 inmates at a state prison in Lancaster, California earned a bachelor's degree through an educational partnership with California State University, Los Angeles.
***
Tonight's ONT has been brought to you by the Moron House Boat Association.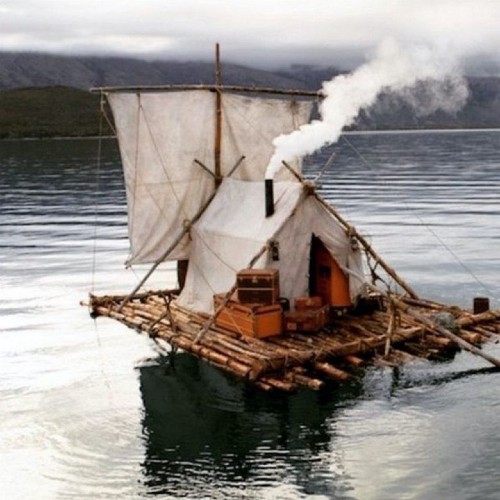 Notice: Posted with permission by the Ace Media Empire and AceCorp, LLC. Reviewed and approved by Dewey, Cheatem & Howe, S.C. Tonight's ONT made in facility using butter, caffeine, gluten and other genetically modified products.
Posted by: Misanthropic Humanitarian at
09:44 PM
MuNuvians
MeeNuvians
Polls! Polls! Polls!
Frequently Asked Questions
The (Almost) Complete Paul Anka Integrity Kick
Top Top Tens
Greatest Hitjobs
News/Chat