The Morning Rant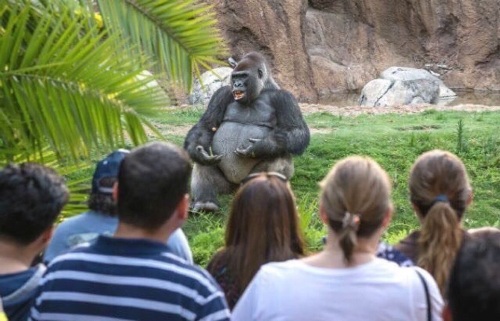 BIRDS OF A FEATHER
So I'm trying to get caught up on the brouhaha over statements regarding the recent Afghanistan debacle made by one Marine Lt. Col. Stuart Scheller that got him tossed in the brig. We all thought that was unjust, and somebody organized some fund-raising that pulled in over $2 million dollars. Then
a Breitbart article
claimed that, prior to his arrest, Scheller
...issued a lengthy post on Facebook in which he criticized various political and military figures, including former President Trump and Gen. Michael Flynn...

In the same post, Scheller criticized former Presidents Barack Obama, Bill Clinton, and George W. Bush. He also scolded Generals Michael Flynn, David Petraeus, and James Mattis.
I'm kind of disappointed that he's not a fan of Trump, but so what, that doesn't change the fact that jailing him is a chickensh*t move. It's just the left once again doing whatever it can to stifle dissent. But, that aside, it looks like Scheller doesn't appear to like anybody. Read
the original Facebook post
that got him in trouble. It's all over the map. He has many opinions about many things, and none of them favorable. The guy who he's reminding me of is
Frank Serpico
, the police whistleblower who exposed the NYPD culture of corruption back in the late 60s and early 70s and got shot in the face for his efforts. It took guts for him be the lone guy standing up for what's right, but the more I read about him, the more I thought he's just one of those guys who wants to be different from everybody else. I guess "contrarian" would be a close enough word to describe guys like that. "Loose cannon" is another. It's like they draw a circle around everybody else and then make sure that they themselves are standing outside the circle. Because it's somehow in their nature that they just want to be different. In my opinion, Serpico's incorruptibility stems from his contrariness, and not the other way round. Frank Serpico never really fit in to the NYPD culture. But I think that's because he really doesn't fit in anywhere. Just after 9/11, I happen to stumble on the blog he was writing at the time. I have long since lost the link. He sounded like a real nutcase. Although, to be fair, being a resident of New York City, he might have been traumatized by the attack on the World Trade Center. But You have to ask Serpico/Scheller, "ok, so you don't like the guys we have now, any of our leaders, fine, so who do you like? What would you prefer?" and they have a hard time answering that question. Although Serpico did support far left loon Ramsey Clark's candidacy for the NY Senate seat back in 1974. Although I'd like to note that by the standards of the Democratic Party of today, Clark would be a moderate. Anyway, I think Scheller comes from the same mold. Such men speak in terms of lofty ideals, and nothing ever seems to be good enough for them. I suppose that can be a good trait to have, but leaving it unchecked makes for a difficult life, tailor-made for frustration, depression, and perhaps even despair. I suspect that if one of our crack national journalists (stop laughing) interviewed the other guys in Scheller's unit, who know him and work with him day to day, it would be apparent how much of an oddball he is. So who cares what Scheller's politics are? It doesn't matter. He just wants to run his own course. I wish him Godspeed on whatever journey he's on.
Let's Go, Brandon!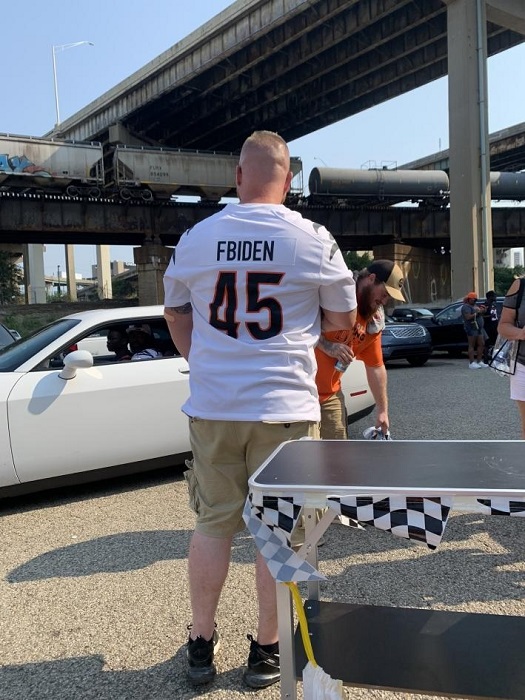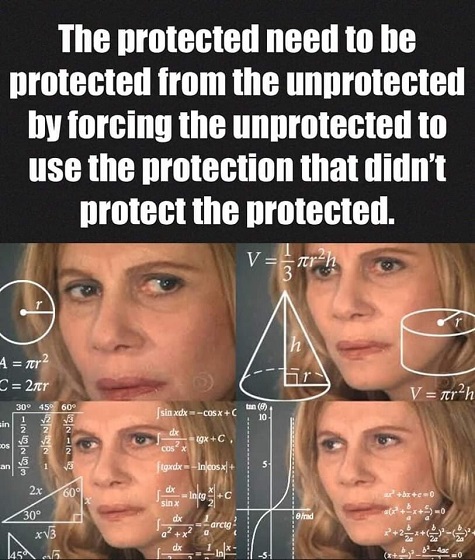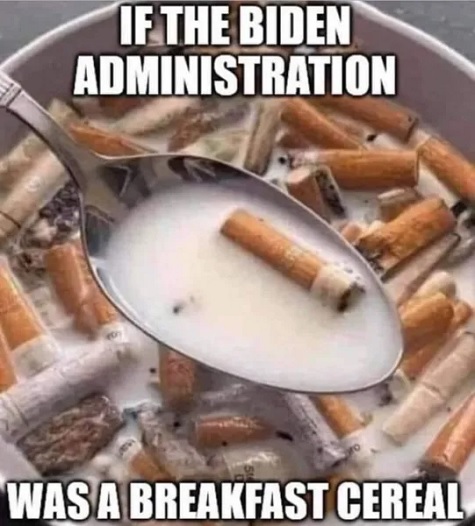 This Young Lady Knows Her Economics: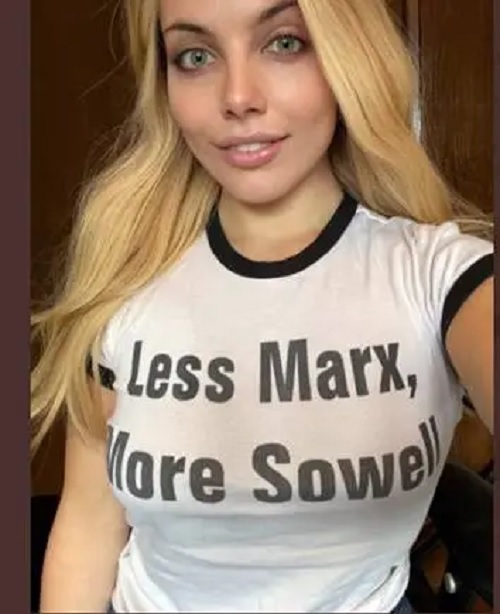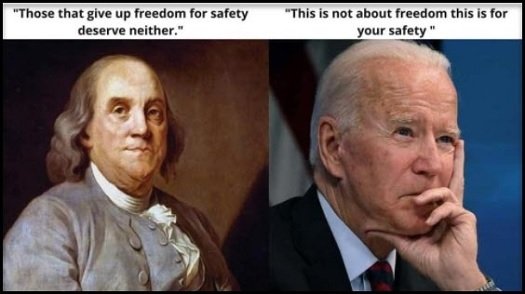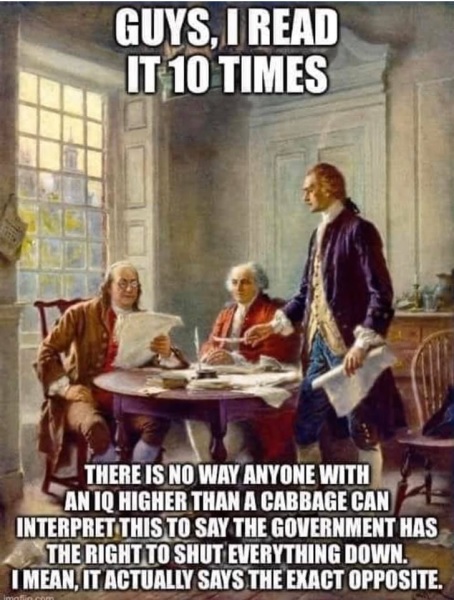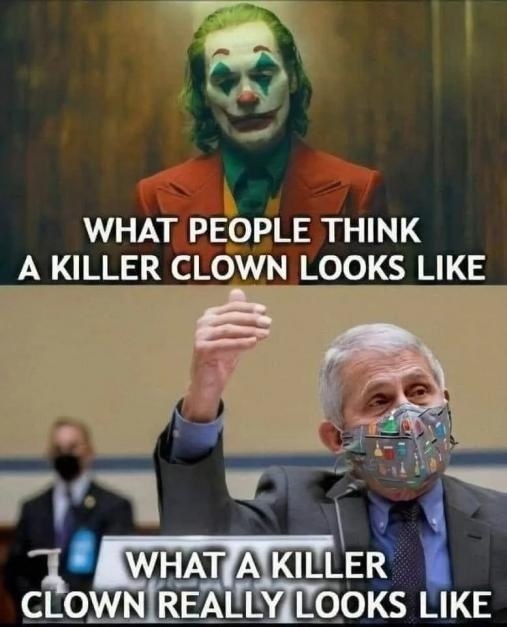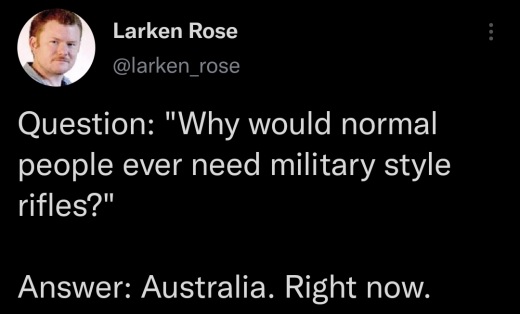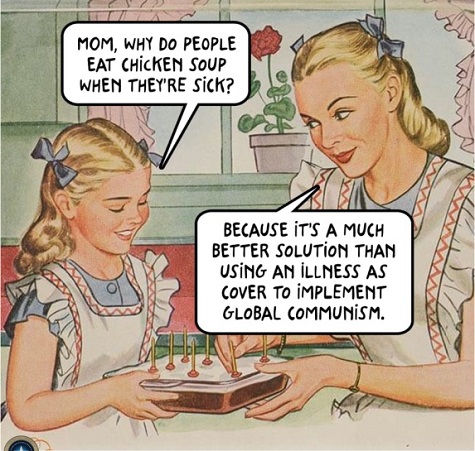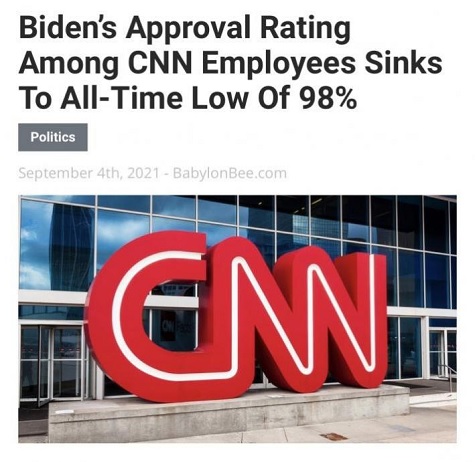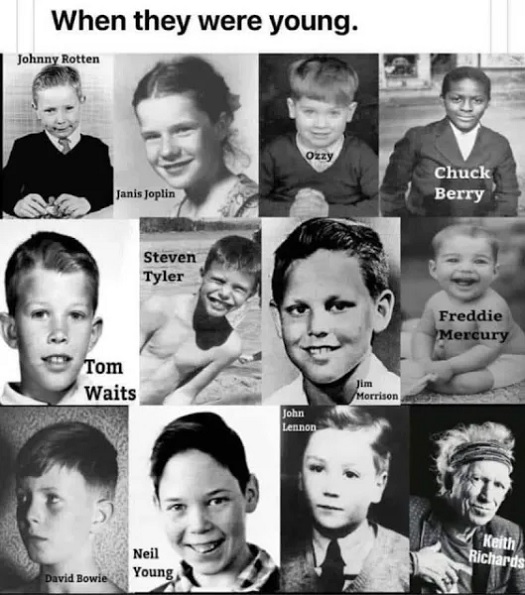 AoSHQ Weekly Prayer List
Please submit any prayer requests to "Annie's Stew" at apaslo atsign hotmail dot com.

Prayer Requests: 9/2 – Ozborn requests prayer for his son, toddler A., who is battling RSV.
9/15 Update – Ozborn gives thanks that his son, A., is recovered from RSV, and that no one else in the house caught a bad case. 9/7 – Notsothoreau asks for prayers for her co-worker and his family. His grandmother is dying. May she pass calmly and the family be comforted for their loss. 9/18 – Homer's Donuts needs prayers for hope, healing, health, support, and strength as his wife has chosen to divorce him. They have a young son. Clinical depression and panic attacks, a constant in his life, are hitting him hard. He says he has such low energy that Jeb Bush looks down on him. The divorce is making things worse, and he feels completely obsolete and alone, without anyone on his side. 9/20 – Ozborn asks for prayers for JC_from_Texas. He's recently developed Postural Tachycardia (some family history, recent physical stress event). Pray for wisdom in treatment, and that he can rebuild strength and stamina to resume normal activities. 10/4 – Annie's Stew requests prayers of comfort and support for a sweet young family she knows. We'd prayed for the dad a few months ago, as he was being treated for brain cancer. He just passed away from the WuFlu, at age 30. They have a daughter who is only 6 months old. For Healing: 8/22 – Hrothgar asks for prayers for Emma, a 16-year-old girl who apparently had a stroke. Her condition is still being evaluated, and she has been medevaced to the Children's Hospital in Baltimore.
9/5 Update – The Children's Hospital has determined the primary issue she was a very unusual congenital birth defect which had never before evidenced itself, as she appeared to be a healthy, active teenager. The medical team is convinced that she will be able to recover fully, but has a tough year ahead with several critical surgeries and extensive rehab. The important thing is that she will have years ahead to love and be loved by her family. So please continue to pray for Emma and her full recovery, plus prayers for her family and the skill of her surgical and rehab teams. 9/16 – Warrant242 requests prayers for his 11-year-old son, who has brain and spinal cord tumors that appear to be growing again, after 3 stable years. More treatment may be needed, and the treatment options are uncertain. Prayer for wisdom and insight, for the doctors and for them, would be truly appreciated.
9/22 Update – At the board review, his son's doctors were unanimous in their opinion that the tumors were still stable, not growing, and no treatment was needed. 9/22 – NicenePunch asks for prayers for his wife and unborn baby. They just found out this week that she is pregnancy, but her progesterone levels are lower than they ought to be. They had a miscarriage in June, and so are requesting prayers for a safe, healthy pregnancy and delivery. 9/22 - CA Token requests prayers for his cousin, who was just diagnosed with brain cancer. He has a beautiful family with three young daughters. If everyone could pray for comfort and healing for his cousin, and comfort for his devastated family. 9/22 – garrett posted that his father was rushed to the hospital for a possible stroke. Please pray for healing for him.
For submission guidelines and other relevant info, please contact Annie's Stew, who is managing the prayer list. You can contact her at apaslo at-sign hotmail dot com.
Romans 8:26-27:
[26] In the same way, the Spirit helps us in our weakness. We do not know what we ought to pray for, but the Spirit himself intercedes for us through wordless groans. [27] And he who searches our hearts knows the mind of the Spirit, because the Spirit intercedes for God's people in accordance with the will of God.
If you see a prayer request posted in a thread comment, feel free to copy and paste it and e-mail it to Annie's Stew. She tries to keep up with the requests in the threads, but she's not here all of the time, so she may not see it unless you e-mail it to her.
Who Dis: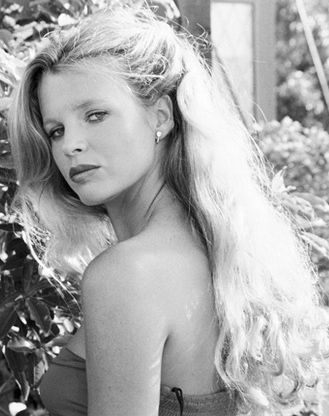 Photo 2
(busty!)
Photo 3
Photo 4
(leggy!)
Photo 5
(cheeky!)
Photo 6
Photo 7
(busty!)
Bonus leggy
For the 'Ettes: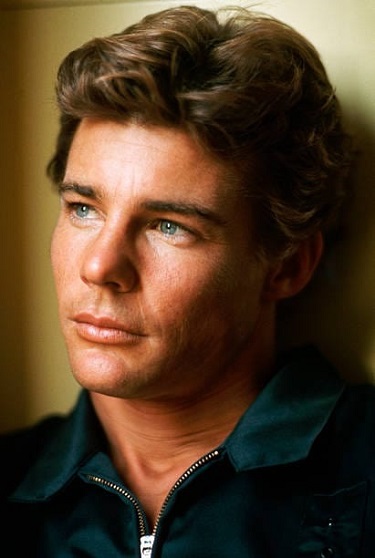 Photo 2
(shirtless!)
Photo 3
Photo 4
Photo 5
Bonus shirtless
Monday Who Dis:
If you have seen any movie starring
Peggy Dow
, it probably would've been opposite Jimmy Stewart in the 1950 comedy
Harvey
. That was the peak of her Hollywood career, which only lasted 2 years. After a few 'B' movies, she married some guy from Oklahoma and retired from acting. The marriage lasted 60 years (his death) and hopefully it was a happy one. Her debut screen role in 1949 was in the
noir
crime drama
Undertow
with 1950s pin-up hunk
Scott Brady
.
Today's Edition Of The Morning Rant Is Brought To You By Korean Bibambap: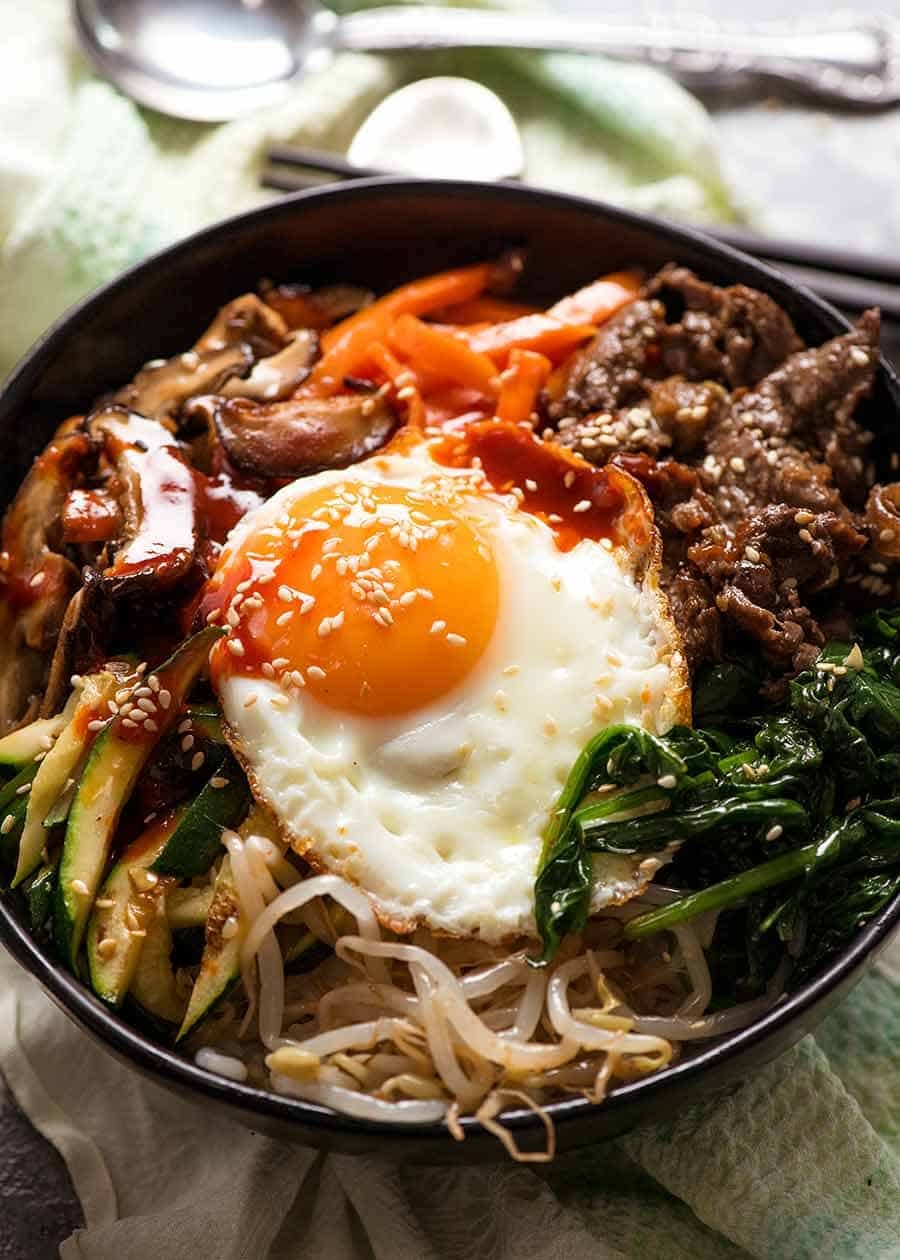 (Click for bigger bibimbap)
Bibimbap recipe available
here
.
Bonus Dumb:
Dumbness level = 875 millikohns.
Posted by: OregonMuse at
11:16 AM