Sunday Morning Book Thread 08-15-2021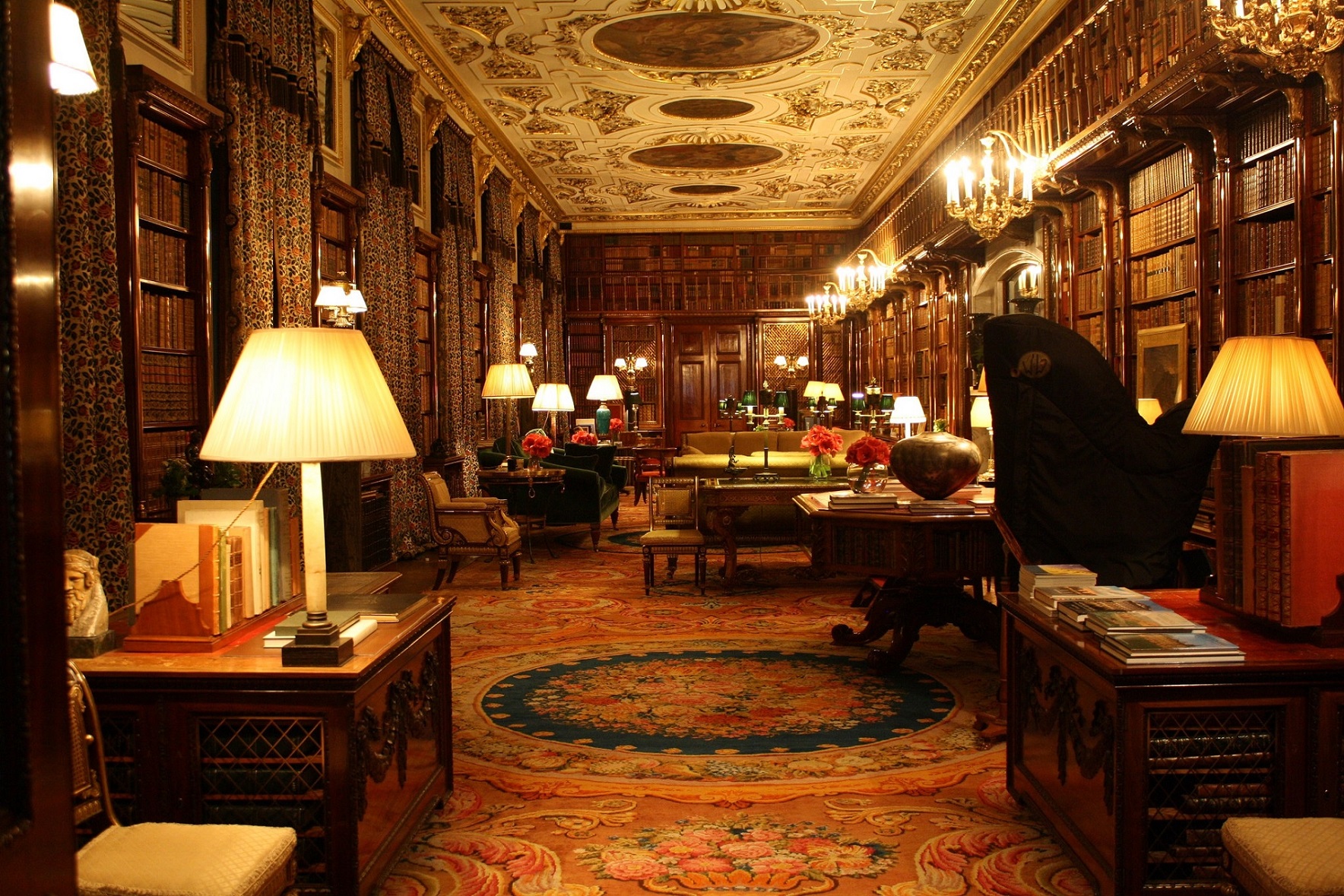 Chatsworth House Library, Derbyshire, England
Good morning to all you 'rons, 'ettes, lurkers, and lurkettes, wine moms, frat bros,
crétins sans pantalon
(who are technically breaking the rules). Welcome once again to the stately, prestigious, internationally acclaimed and high-class Sunday Morning Book Thread, a weekly compendium of reviews, observations, snark, witty repartee, hilarious
bon mots
, and a continuing conversation on books, reading, spending way too much money on books, writing books, and publishing books by escaped oafs and oafettes who follow words with their fingers and whose lips move as they read. Unlike other AoSHQ comment threads, the Sunday Morning Book Thread is so hoity-toity, pants are required. Even if it's
these pants
, which, look, this is a soyboy trying to look like a hardass alpha male, but has no idea what he's doing. A hardass alpha male does not need a continuous butt pocket to carry his stuff in. And that last pic with the laptop? It looks like it's going to fall out any second.
Pic Note:
Chatsworth House is home to the Duke and Duchess of Devonshire, and has been passed down
through 16 generations of the Cavendish family
:
Said to include around 30,000 volumes the library at Chatsworth House in Derbyshire has been built up by successive generations of the Cavendish family. It covers topics from natural history, to poetry, from numismatics (coins) to history, and from Latin-language editions of ancient classics to scientific and mathematical texts. It's said to be best thought of as a number of small libraries collected together, rather than one body as a whole.

Having been curated over centuries many of the books in the collection date back to the earliest days of printing with many being more than 400 years old, some dating before 1501 (known as Incunabula). Collecting books began in the 16th and 17th centuries when the Cavendish's had their family seat at nearby Hardwick Hall with tutor Thomas Hobbes overseeing the growing library for sometime. The 6th Duke of Devonshire collated the family collections into the current library at Chatsworth in the 19th century and it has continued to grow since.
White privilege built Western Civilization.
It Pays To Increase Your Word Power®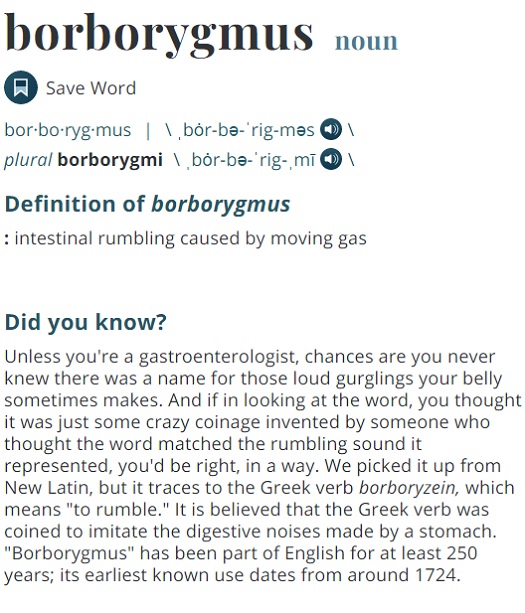 Belch!
Accidental Diversity
The American Booksellers Association (ABA) often sends out promotional material to its members, book lists (and review copies) of select new titles for retailers to consider stocking. And everything was fine until they accidentally included a promo for Candace Owens' best-selling book,
Blackout
.
Whoopsie!
In July, the organization mistook a social-justice-themed teen romance titled "Blackout," for Candace Owens' best-selling book, "Blackout: How Black America Can Make Its Second Escape from the Democrat Plantation," sending out a cover image of Owens' book to approximately 750 stores. The group also included publicity copies of Abigail Shrier's "Irreversible Damage," a work critical of the gender transition trend among teen girls.
And then hilarity ensued:
When leftwing shop-owners and activists erupted in outrage, ABA CEO Allison Hill immediately apologized for the "horrific harm" the mailing caused, calling it a "serious, violent incident." She also described Owens' book as "racist."
But I thought it was unpossible for blacks to be racist...? Well, never mind, I guess my mind has been too enfeebled by whiteness to understand this. But, never fear, steps will be taken:
Hill then assured retailers that the ABA was putting new procedures in place to prevent future similar mistakes.

On August 5, the ABA released the findings of its internal audit and updated members on how plans for their new "diversity, equity, and inclusion" process are progressing.
We're sorry! (oh so sorry!)
We're sorry! (oh so sorry!)
We're sorry! (oh so sorry!)
We're sorry! (oh so sorry!) Please don't eat us! (Please eat us last!)
Please don't eat us! (Please eat us last!)
Please don't eat us! (Please eat us last!)
Please don't eat us! (Please eat us last!) Seriously, read
the entire article
for the details of all of the professional-level groveling and apologizing they had to do to atone for their sins, including paying money to grievance groups. Only things missing are the struggle sessions and show trials. It's truly pathetic. All because they accidentally mentioned a book written by a black woman who says and writes things they don't agree with. Keep in mind that the ABA is publicly committed to "free expression", so much so that it schedules a "Banned Book Week" every year that "celebrates freedom to read." But, apparently, "freedom to read" actually means "freedom to read only the stuff we agree with."
Who Dis: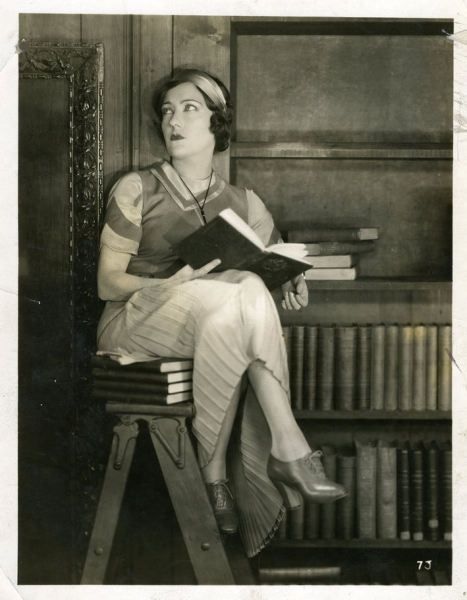 Last week's who dis
was a lovely drawing of the always-lovely Audrey Hepburn.
Moron Recommendations
177 Guess I will have a new hash since the internet was out yesterday.

On MP4's recommendation I am reading Titanic Survivor about Violet Jessop. I requested it from the library and they shipped it in from Rifle.

It's fascinating.

Posted by: Infidel at August 01, 2021 08:47 AM (VDqwV)
I missed MP
4
's original recommendation of
Titanic Survivor
by Violett Jessop, and holy moley, what a life! Not only did she survive the Titanic, but
...four years later Violet, now a nurse with the British Red Cross, was on board the World War I hospital ship BRITANNIC when it struck a mine and sank to the bottom of the Aegean.
See? MP
4
always reads the best books.
The Kindle edition
is $10.35. I found a used hardcover edition on Abebooks for < $5 (free shipping!) and I'm giving it to Mrs. Muse. She needs a new book to read since she just finished
Nation
by Terry Pratchett, which she loved (it made her cry at one point). It's one of his non-Diskworld novels.
___________
Got this e-mail from Jeff, a long-time lurker (for more than 15 years) this week:
The narrative non-fiction book "Downeast: Five Maine Girls and the Unseen Story of Rural America" was recently published by HarperCollins, and was written by my beautiful wife, Gigi. It is the result of five full years of reporting an hour north of our home, in the most rural county of the most rural state in the nation – Washington County, Maine.
The Amazon blurb is too long to quote, but Jeff explains it like this:
The dominant narrative about rural America is one of hopelessness and despair, of a population clambering to escape – but that downbeat view is very much at odds with the tenacious and happy people that you meet when you actually live in rural America. Gigi's book is a counter-narrative to those negative stereotypes – it's a celebration of the social capital, support systems, and resilient and innovative spirit of small communities, borne of years of research and living in rural places. It's also a rip-roaring story, as the girls in the community that Gigi meets as teenagers and follows through the years go through significant challenges – but also great victories – as they come of age. Representing a microcosm of the place, the girls for the most part wind up staying and building in their communities, not "escaping" to succeed. "Success", for them, is not a Hollywood story like beating Apollo Creed for the heavyweight championship of the world or making a million dollars, but simply, the building of a happy and settled life in a beautiful and supportive community. It's a way of life from which many could learn a lot...I hope readers who love the American countryside and want to see it depicted with admiration (for a change!) will have a look at this positive, optimistic, real-life story that takes place there.

Jeff tells me that when he first met Gigi, she was working for Hillary Clinton. But the words he used to describe her in his e-mail were "religious" and "happy", which means she wasn't going to remain a Democrat for very long. Published by HarperCollins,
the Kindle edition
is $14.99.
Yes, Parents Pay Hundreds of Thousands of Dollars To Colleges So They Can Teach This Nonsense To Their Kids: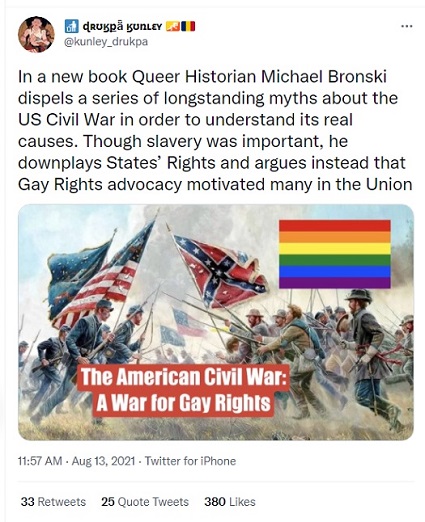 Books By Morons
Moron author Jerry Jay Carroll has just published
Jack Be Nimble
, a thriller about how getting into the movie business in Hollywood can be dangerous:
Ex-Marine Alan Ford thought he left danger behind by putting the Middle East in the rear view mirror and saying hello to the movie business as the protégé of a Hollywood potentate. The problem is his big-shot sponsor is a liar and cheat, fairly standard for the industry. But a South American drug lord doesn't know this and expects the money he invests in a film to be laundered, not embezzled. As the innocent fall guy, Ford needs all his survival skills just to keep breathing. And the drug lord isn't even the half of it
.
The Kindle edition
is $3.99.
___________
So that's all for this week. As always, book thread tips, suggestions, bribes, insults, threats, ugly pants pics and moron library submissions may be sent to OregonMuse, Proprietor, AoSHQ Book Thread, at the book thread e-mail address: aoshqbookthread, followed by the 'at' sign, and then 'G' mail, and then dot cee oh emm. What have you all been reading this week? Hopefully something good, because, as you all know, life is too short to be reading lousy books.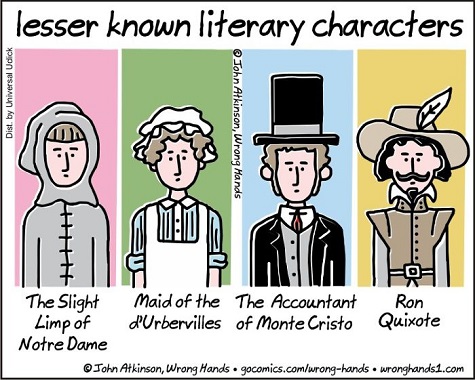 Posted by: OregonMuse at
09:00 AM