Sunday Overnight Open Thread (1/10/21)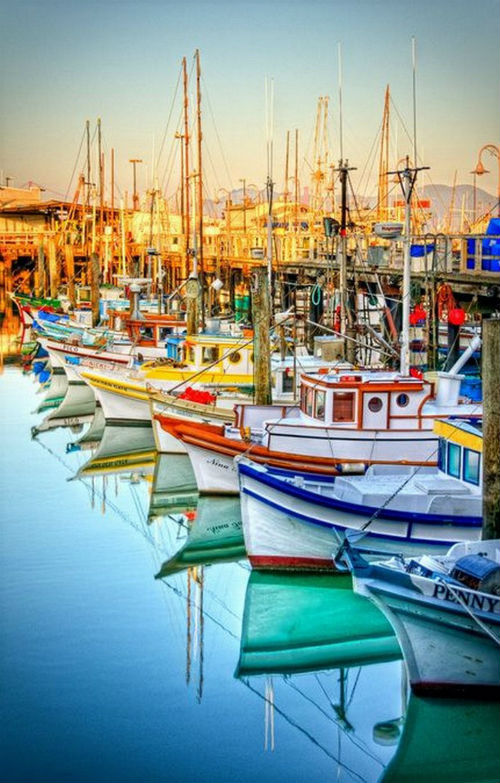 ***
The Quotes of The Day
Quote I
"So if you want to understand the hatred, the real hatred, not just disagreement but gut level loathing and fear of Trump — in say New York or Washington or L.A. — you've got to understand that first. It's not really Trump; it's his voters. The new money class despises them," Tucker Carlson
*
Quote II
"This summer's Black Lives Matter protests were an overwhelmingly peaceful movement" Michelle Obama
*
Quote III
"All the smarts in the world that they had, all their artistic fucking genius… was just window dressing," Ariel Pink
*
Quote IV
"We've got a lot of work to do to help small, medium-sized businesses, but the folks at the top, doing pretty damn well. But I don't begrudge that success. I admire and respect it. But at the same time, we have to be mindful of a competitive landscape. And I am acknowledging that, and I'm committed as governor to be more aggressive in the future to make a case anew for this great state. California Gov. Gavin Newsome
*
Quote V
"At a time when the World Bank notes that the Covid-19 pandemic will increase extreme poverty by around 150 million, we all need to be very vigilant of another food price bubble," Albert Edwards, an investment strategist at Societe Generale SA
*
Quote VI
"It's devastating is what it is. They all work together to make sure at the same time we would lose access to not only our apps, but they're actually shutting all of our servers off tonight, off the internet." Parler CEO Mark Matze
***
Taken from us too soon.
RIP Kathy Shaidle
Following a tedious rendezvous with ovarian cancer, Kathy Shaidle has died, wishing she'd spent more time at the office.
Her tombstone reads: GET OFF MY LAWN! She is relieved she won't have to update her LinkedIn profile, shave her legs, or hear "Creep" by Radiohead ever again. Some may even be jealous that she's getting out of enduring a Biden presidency.
Kathy was a writer, author, columnist and blogging pioneer, as proud of her first book's Governor General's Award nomination as of her stint as "Ed Anger" for the Weekly World News. A target for "cancel" culture before the term was coined, she was denounced by all the best people, sometimes for contradictory reasons.
***
What did Rick Wilson know and when did he know it?
Lincoln Project, John Weaver, founder accused of offering jobs to young men in exchange for sex…
***
Don't you just love it when you hear, "It's for the children." What are the odds that a certain teachers union will be uttering that phrase?
A Florida teacher faces felony child abuse charges after a reported incident involving face masks. Largo High School teacher Christina Reszetar allegedly sprayed disinfectant at her students because they weren't wearing their face masks properly. According to the Largo Police Department, Reszetar became aggressive because four students refused to wear their face masks properly in the classroom. Reszetar, an Exceptional Student Education math teacher, allegedly sprayed aerosol disinfectant into the faces and bodies of the students.
***
How many lives have been ruined by the mean spirited Chinese Kung Flu lockdowns?
We will never know.
At first, Jozsef Szaller's crewmates didn't think much of his absence. Szaller, after all, usually skipped going to dinner on the Carnival Breeze, the cruise ship where they were all living under the strange and surreal conditions of a floating Covid-19 lockdown. The socially distanced buffet line could take 30 minutes to get through, and cruise workers were allowed outside their cabins at mealtime for only an hour or two. Instead of eating, he preferred using the open-air breaks to smoke on deck or grab a $1.75 vodka soda from one of the bars that was still open. Anything to survive the monotony.
***
I've been a remote employee for 20 years, I doubt if I could ever return to an office.
It looks like I'm not the only one. The Kung Flu Pandemic has really changed the ways people look at employment.
Many companies plan to ask their employees to return to the office once a COVID-19 vaccine is widely available later this year. Good luck with that. Twenty-nine percent of working professionals say they would quit their jobs if they couldn't continue working remotely, according to an online survey of 1,022 professionals by LiveCareer, an online resume and job search consulting service. Forty-two percent of the U.S. workforce has been working from home full-time during the pandemic, according to a Stanford University study. Those teleworking are generally white-collar office workers who can perform their jobs with a phone and computer.
***
Cannonball Run.
EV Porsche vs. Tesla
The Cannonball Run—as unofficial a record as it might be—isn't seen in the same light as it once was. The idea of rocketing from New York to Los Angeles in an ostensible attempt to protest national speed limits feels so dated that even Car and Driver isn't hyped on it anymore. Today, rocketing across the country in a high-horsepower German sled stuffed with fuel cells in search of YouTube glory is certainly an achievement, but it's also quite a liability, especially when you're averaging speeds in the triple-digits and topping out within a school zone's reach of 200 mph. This is especially true since the COVID-19 pandemic began and incredibly low times were being set as people took advantage of empty roads.
***
Misunderstood identity? No, you are mentally ill.
***
Oh how magnanimous of
Mitch The Bitch.
According to a new report from the Washington Post, Senate Majority leader Mitch McConnell has circulated a memo to GOP Senators on how impeachment proceedings would take place in the Senate if the House were to impeach Trump a 2nd time. The timeline indicates proceedings would "all but certainly occur after" Trump leaves the White House. Per Wapo in the memo "McConnell's office notes that the Senate will not reconvene for substantive business until Jan. 19, which means the earliest possible date that impeachment trial proceedings can begin in the Senate is the day before President-elect Joe Biden is inaugurated."
***
***
Everything you wanted to know about peanut butter but were afraid to ask. No, not really but interesting nonetheless.
North Americans weren't the first to grind peanuts—the Inca beat us to it by a few hundred years—but peanut butter reappeared in the modern world because of an American, the doctor, nutritionist and cereal pioneer John Harvey Kellogg, who filed a patent for a proto-peanut butter in 1895. Kellogg's "food compound" involved boiling nuts and grinding them into an easily digestible paste for patients at the Battle Creek Sanitarium, a spa for all kinds of ailments. The original patent didn't specify what type of nut to use, and Kellogg experimented with almonds as well as peanuts, which had the virtue of being cheaper. While modern peanut butter enthusiasts would likely find Kellogg's compound bland, Kellogg called it "the most delicious nut butter you ever tasted in your life."
***
The ONT Musical Interlude
On this day: 10 Jan 1976
Blues artist Howlin Wolf, (Chester Burnett), died in hospital of cancer aged 66. The guitarist, singer and harmonica player's well known songs included 'Smoke Stack Lightning', 'Little Red Rooster' and 'Spoonful.' via thisdayinmusic.com
&&&
On this day: 10 Jan 2013
Claude Nobs the founder and general manager of the Montreux Jazz Festival died aged 76. During a 1971 Frank Zappa concert, at the Montreux Casino the venue caught fire. Nobs saved several young people who had hidden in the casino, thinking they would be sheltered from the flames. This act earned him a mention (as Funky Claude in the line "Funky Claude was running in and out pulling kids out the ground") in the Deep Purple song Smoke on the Water, which is about the incident. via thisdayinmusic.com
&&&
Key board player Michael Fonfara, RIP
Michael Fonfara, the keyboardist best known for his work with Lou Reed and the Downchild Blues Band, has died, CBC News reports and Pitchfork can confirm. Fonfara died January 8 in a Toronto hospital following a two-year battle with cancer, as Fonfara's publicist confirmed in a statement sent to Pitchfork. Fonfara was 74 years old. Fonfara played on a total of nine Lou Reed albums between 1974 and 2005, including Sally Can't Dance, Rock and Roll Heart, Street Hassle, and The Bells, the latter of which was also executive produced by Fonfara. In 1980, Reed released Growing Up in Public, which was co-written and co-produced by Fonfara.
&&&
Born on this day: 10 Jan 1955
German rock guitarist, Michael Schenker. Nicknamed the "Blonde Bomber", he first rose to fame as an early member of Scorpions, then achieved fame in the mid-1970s as the lead guitar player for UFO. Since leaving UFO in 1978, he has been leading the Michael Schenker Group. via thisdayinmusic.com
***
Do you know who has never heard of CSI?
Tonight's Genius Award Winner.
Authorities in Florida have arrested a pair of men who allegedly stole several skulls from a graveyard for the purposes of religious rituals. According to a local media report, the macabre caper occurred last month in the city of Mount Dora when a motorist passing by the Edgewood Cemetery noticed that some of the gravesites had been vandalized. Cops investigating the situation found that the cement covers of numerous graves had been smashed open and the caskets contained beneath them had also been accessed. Initially, the strange crime constituted something of a mystery, but a critical clue left behind at the scene wound up providing a break in the case. Perhaps as a way of celebrating their successful heist, the ne'er-do-wells behind the grave robbery apparently decided to smoke some cigars and subsequently left the remains of their smokes behind at the site. DNA extracted from the evidence ultimately led police to Brian Montalvo Tolentino.
H/T Somewhere South of I-80
***
My guess is that this plumber has never done work for CBD or me.
Tonight's Feel Good Story of The Day.
A kind-hearted plumber has spent $77,000 during the pandemic helping thousands of vulnerable families fix their heating and plumbing for free.
***
Weekly commenter stats for week of 1-10-2021

Top 10 commenters:
1 [691 comments] 'Sponge - Office of the Mr. Dr. President Elect' [96.99 posts/day]
2 [524 comments] 'CN'
3 [469 comments] 'Skip'
4 [438 comments] 'clutch cargo - processed in a facility that may contain lead'
5 [431 comments] 'Soothsayer's Untrue But Accurate Tales'
6 [424 comments] 'rhomboid'
7 [411 comments] 'redbanzai the Southerner'
8 [410 comments] 'rickb223'
9 [401 comments] 'sven'
10 [382 comments] 'garrett' Top 10 sockpuppeteers:
1 [139 names] 'MiklosWatch' [19.51 unique names/day]
2 [73 names] 'Grimmy'
3 [65 names] 'will choose a nic later'
4 [63 names] 'Duncanthrax'
5 [38 names] 'Hands'
6 [31 names] '18-1'
7 [30 names] 'Bertram Cabot, Jr.'
8 [30 names] 'davidt'
9 [29 names] 'Sponge - Office of the Mr. Dr. President Elect'
10 [28 names] 'Notorious BFD'
***
Tonight's ONT has been brought to you by
Florida
Minnesota Man.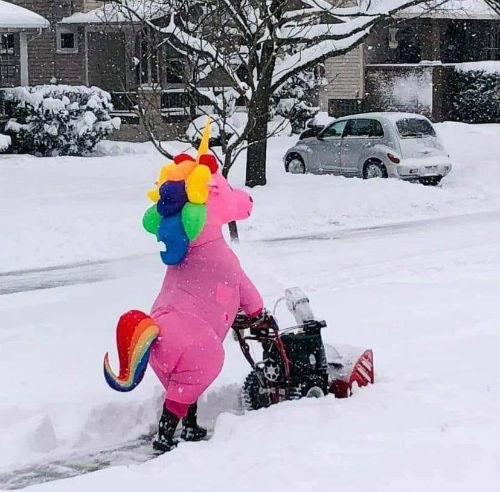 Notice: Posted with permission by the Ace Media Empire and AceCorp, LLC. For a transcript of tonight's ONT please send $5.00 and SASE to petmorons at the gmail dot com.
Posted by: Misanthropic Humanitarian at
09:55 PM