Ace of Spades Pet Thread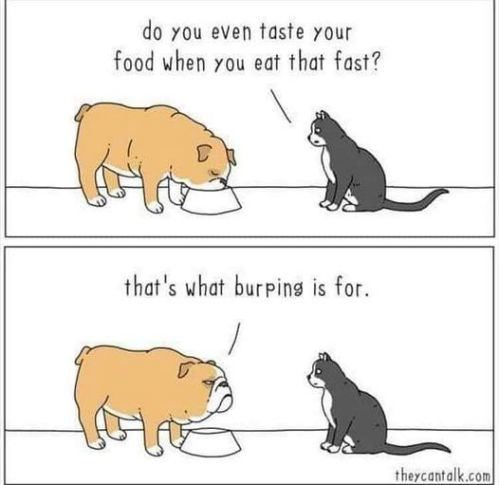 (H/T ALH)
***
Good afternoon and welcome to the New Year and the almost world famous Ace of Spades Pet Thread. Put the party favors down and enjoy the world of animals.
***
I've had some relaxed dogs over the years. This is probably the most outlandish.
Every dog sleeps differently.
***
My fellow man no longer surprises me when it comes to pets.
***
From our friend bluebell. She found this. Keep CBD away from them.
Ducks.
***
Gardening Cob KT also has an eye for pets.
So you want an owl for a pet.
***
Meet The PetMorons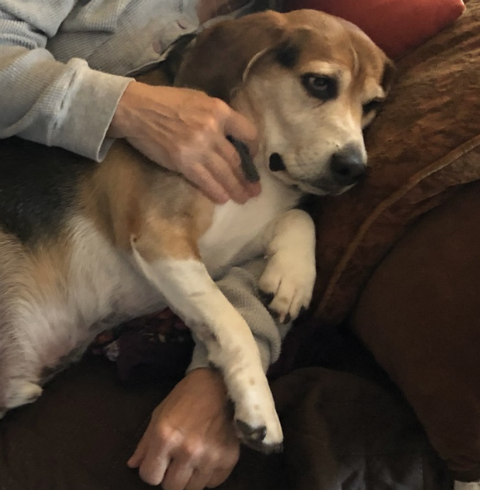 This was my son's 7 yr old beagle Ruger who passed on suddenly to Piddler's Green on Christmas Eve. He was a sweet mischievous pup who was dearly loved for every day of his too short life. - No name provided
Oh Gosh, so sorry to hear of Ruger's unexpected passing. 7 is so young. Knowing he was Beagle no doubt he loved life and all those around him. Please pass our condolences to your son.
***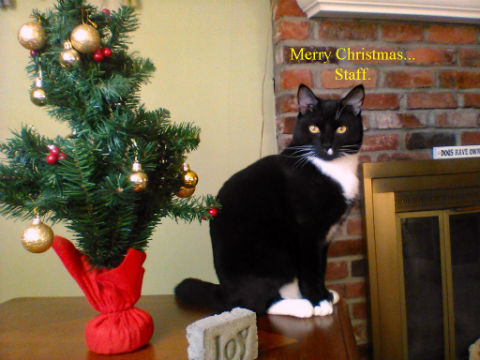 This is Magnificent Max addressing the household.
Max recently had his first birthday, he's had a rough year with congenital heart issues and heartworm. His most recent tests finally show the worms are clearing out and if he can survive that he has a much better chance. He recently allowed me to pet him briefly for the first time so I think he's feeling better. We have our fingers crossed. Happy New Year! - John
Thanks for sharing this wonderful photo. I love the caption. Good luck to Max on his recovery. Happy and healthy New Year to Max and you.
***
It looks like everyone was busy with the Holidays. The In-Box was pretty quiet this past week. If you have something you wish to share on the Pet Thread you can contact us at petmorons at gmail dot com. Happy New Year. Have a great week!
Posted by: Misanthropic Humanitarian at
03:00 PM