Sunday Overnight Open Thread (11/8/20)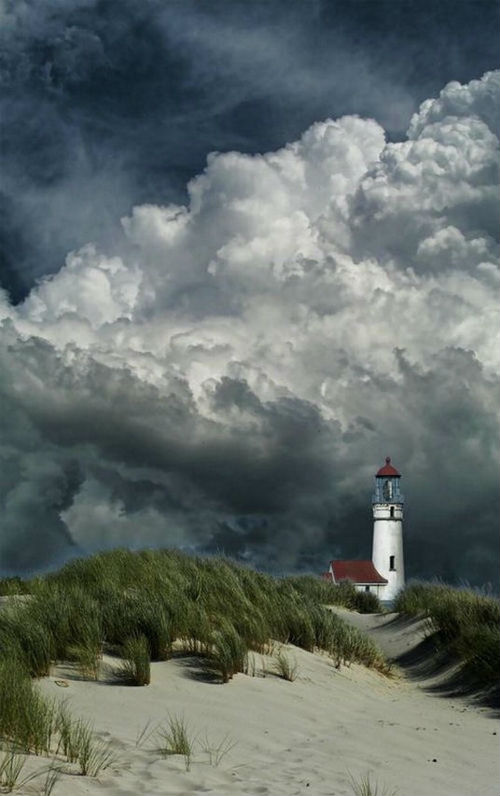 ***
The Quotes of The Day
Quote I
However, what is potentially fatal for America is half the populace believing that their elections are hopelessly rigged and they're eternally fucked. And now, however this shakes out in court, that's exactly what half the country is going to think. Larry Correia
Quote II
A skeptic doubts parts of things. A heretic questions the basic assumptions underlying the whole field. Willis Eschenbach
Quote III
I will not vote again; they've made it abundantly clear that my voice doesn't matter. Whatever irrational, suicidal lunacy the nanny states thinks is best is what I'll get. What it decided I need is a geriatric pedophile who shouldn't be charged with anything more rigorous than choosing between tapioca and rice pudding at the old folks home, and a casting couch skank who rails against racism while being a descendant of slave owners. OHMama
Quote IV
"I genuinely don't know. I don't even know if I want to be in politics," she told the paper. "You know, for real, in the first six months of my term, I didn't even know if I was going to run for re-election this year." Rep. Alexandria Ocasio-Cortez (D-N.Y.)
I call Bull Shit.
***
The Comment of The Week

***
Considering all that has been happening, please excuse me while I evangelize with a little help from my friend Hrothgar who submitted this.
Trusting God



A while back a friend shared a story of a visiting pastor who attended a men's breakfast in the middle of a rural farming area of the country. The group had asked an older farmer, decked out in bib overalls, to say grace for the morning breakfast. "God, I hate buttermilk", the farmer began. The visiting pastor opened one eye to glance at the farmer and wonder where this was going. The farmer loudly proclaimed, "God, I hate lard." Now the pastor was growing concerned. Without missing a beat, the farmer continued, "And God, you know I don't much care for raw white flour". The pastor once again opened an eye to glance around the room and saw that he wasn't the only one to feel uncomfortable. Then the farmer added, "But God, when you mix them all together and bake them, I do love warm fresh biscuits. So God, when things come up that we don't like, when life gets hard, when we don't understand what you're saying to us, help us to just relax and wait until you are done mixing. It will probably be even better than biscuits. Amen." Within that prayer there is great wisdom for all when it comes to complicated situations like we are experiencing in the world today. Stay strong, my friends, because God is mixing several things that we don't really care for, but something even better is going to come.
***
Man Arrested for Selling Hundreds of 3D Printed Drop-In Auto Sear 'Coat Hooks'
It's perfectly legal — in most states — to make your own firearms. Pistols, rifles, shotguns…as long as you're building it for yourself and not to sell, you're well within the law to make your own guns. That state of affairs has never sat well with the civilian disarmament community and their helpful adjuncts in the media. They're only too happy to apply the scary moniker "ghost gun" to any home made firearm without a serial number. And the rapid advancement of 3D printing has them positively apoplectic. So a recent story at Wired.com plays right into their hands. The article portrays 3D printing as an easy way for prohibited people and violent insurrectionists to get their hands on machine guns. 3D-printed gun was fired more than seven years ago, the technique has loomed as a potential tool to arm individuals with lethal weapons they couldn't otherwise legally obtain. Now criminal charges against one West Virginia man suggest that the digital gunsmithing method has been adopted by violent, anti-government domestic extremists: the Boogaloo movement.
***
Fox News, fair and balanced while on their knees.
According to a report by Newsmax, the Fox News Channel has cancelled Judge Jeanine Pirro's show. The decision came after the network learned that the host planned to cover issues related to suspected fraud in the 2020 election. Rob Schmitt of Newsmax said on air, "Sources close to the network tell us us that's because she made a very staunch defense of President Trump and wanted to expose or attempt to expose the voter fraud that the Trump campaign and Republicans allege took place."
DNC Knob slobberers
***
Quite an accomplishment. No exercise, no countless hours of practice. Just let nature take its course and a champion is crowned.
North Texas Boy Wins National Mullet Championship
(H/T CBD)
CELESTE, Texas (CBSDFW.COM/CNN) — Jaxson Crossland is good at a lot of things, like boxing, fishing and riding his dirt bike. But this 8-year-old from Texas also rocks a serious mullet. The third grader from the Hunt County city of Celeste recently took first place for best mullet in the kids category at the USA Mullet Championships. His prize was $500. "Jax has been just ecstatic since winning. It's been so great to be able to enter him into something that celebrates what makes him different," Zoie Shepard, his mom, told CNN. "It's been so awesome for Jax, people recognize him everywhere now."
***
RIP Alex Trebek.
Alex Trebek, the longtime host of television quiz show Jeopardy! who inspired millions with his brave public battle against pancreatic cancer, has died. He was 80 and died at home, according to a spokesperson. Trebek had stage 4 pancreatic cancer, and went public about his condition in March 2019, updating fans on his condition via social media and frequent interviews. Trebek became host of Jeopardy! upon its revival in 1984. He was under contract until 2022, and pressed on with tapings and media appearances throughout his illness, saying the interactions with the show and his fans were helping him cope.
***
A new and exciting way to perform baptism.
***
The ONT Musical Interlude
Born on this day: 8 Nov 1929
American songwriter and producer Bert Berns. He wrote many classic songs including 'Twist And Shout', 'Hang On Sloopy', 'Here Comes the Night', 'I Want Candy', 'Under the Boardwalk', 'Everybody Needs Somebody to Love' and 'Brown Eyed Girl'. Berns died of heart failure on December 30 aged 38. via thisdayinmusic.com Born on this day: 8 Nov 1954
American vocalist, musician, songwriter, Rickie Lee Jones who is a two-time Grammy Award winner. Her 1979 single 'Chuck E.'s In Love' was a No.4 hit on the Billboard Hot 100. via thisdayinmusic.com
&&&
Born on this day: 8 Nov 1949
Bonnie Raitt, Blues singer songwriter, slide guitarist, (1994 UK No.31 single 'You', 1990 US No.1 album 'Nick Of Time'. via thisdayinmusic.com
&&&
RIP former Uriah Heep member Ken Hensley
***
Not my idea of a get away vehicle unless you're a
Genius Award Winner.
Tuesday morning, the Clackamas County Sheriff's Office was notified of an armed robbery at the Ace Hardware Store located at 14718 SE Sunnyside Rd. in Happy Valley. A witness to the robbery ran up to a deputy contracted to the Happy Valley Police Department to report the robbery. The deputy happened to be on a traffic stop near Ace Hardware. The witness described what he had seen to the deputy, including a description of the suspect vehicle. A suspect had pulled a gun on an Ace Hardware employee and then fled in a dark colored Mazda CX-9. The suspect Mazda would prove easy to spot: It reportedly had a large sofa strapped to its top. Deputies spotted the suspect vehicle on Sunnyside Road within minutes.
***
Television played a huge roll in Tonight's Feel Good Story of The Day. (H/T California Girl)
***
Tonight's ONT has been brought to you by Things Not On My Bucket List.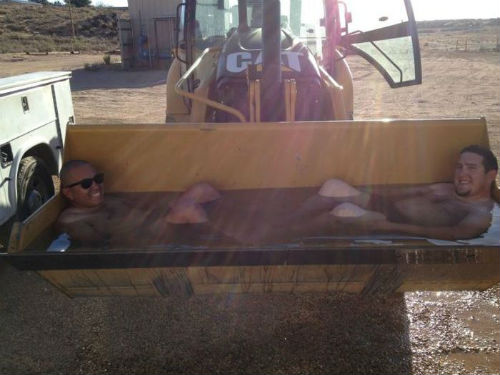 Notice: Posted with permission by the Ace Media Empire, AceCorp, LLC and The International Manufacturers Association of Soaking Utensils. No rights reserved, no gluten used.
Posted by: Misanthropic Humanitarian at
09:50 PM
MuNuvians
MeeNuvians
Polls! Polls! Polls!
Real Clear Politics
Gallup
Frequently Asked Questions
The (Almost) Complete Paul Anka Integrity Kick
Top Top Tens
Greatest Hitjobs
News/Chat