Sunday Morning Book Thread 08-16-2020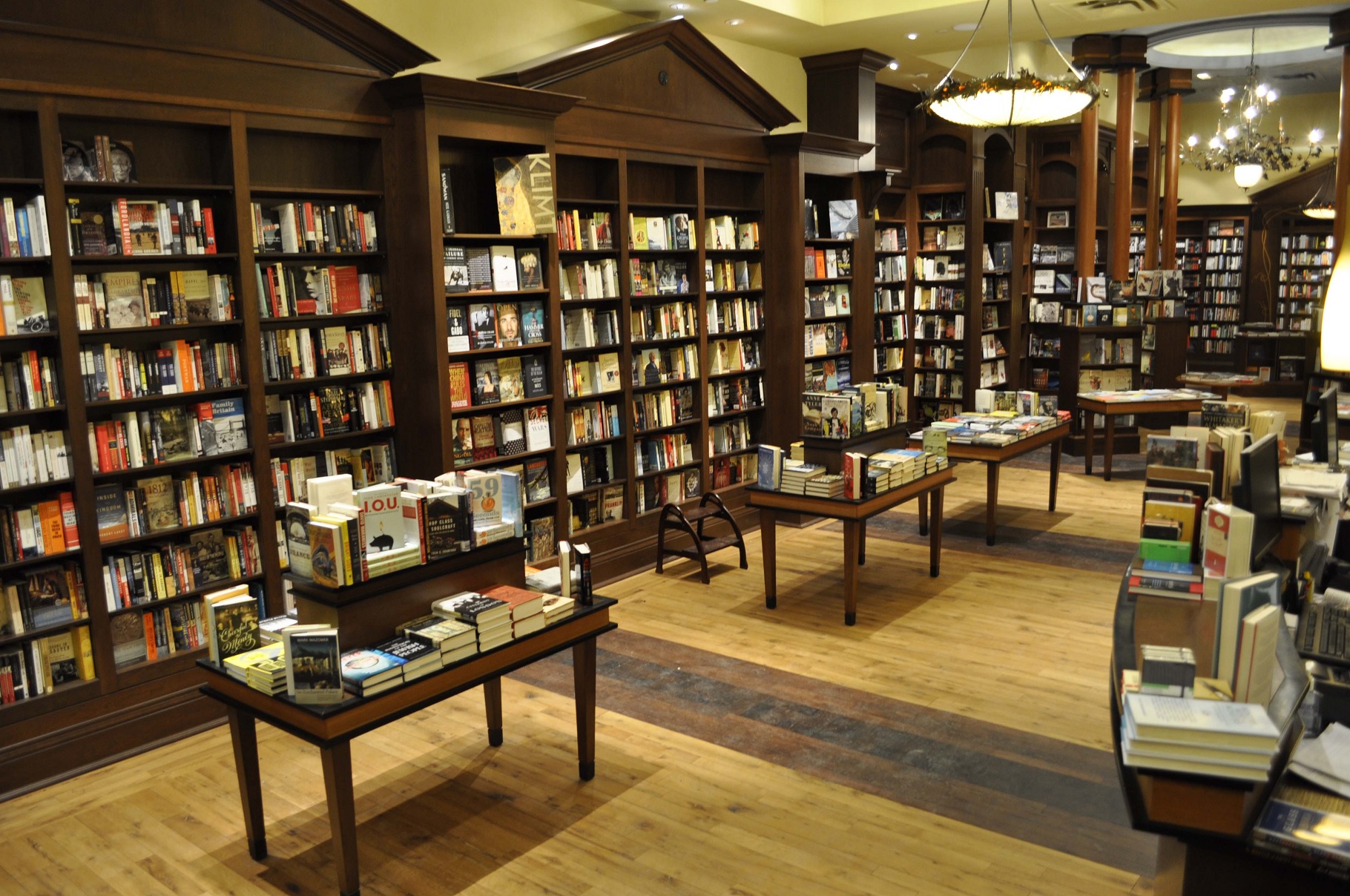 Ben McNally Books, Toronto, Ontario
Good morning to all you 'rons, 'ettes, lurkers, and lurkettes, wine moms, frat bros,
crétins sans pantalon
(who are technically breaking the rules), and the rest of you outlaws, inlaws, breaklaws, scofflaws, and those of you for whom the law is the only thing holding you back from going out and whupping on the first noodle-armed Antifa scum you can find. Welcome once again to the stately, prestigious, internationally acclaimed and high-class Sunday Morning Book Thread, a weekly compendium of reviews, observations, snark, witty repartee, hilarious
bon mots
, and a continuing conversation on books, reading, spending way too much money on books, writing books, and publishing books by escaped oafs and oafettes who follow words with their fingers and whose lips move as they read. Unlike other AoSHQ comment threads, the Sunday Morning Book Thread is so hoity-toity, pants are required. Even if it's
these pants
which I can't imagine wearing outside where this photo was taken, because you'd have to spend hours afterwards picking out all of the burrs, stickers, foxtails, and whatever opportunistic seed pods have managed to hitch a ride on your butt.
Pic Note:
I very much like
the Ben McNally Books motto
:
On the internet you can find what you're looking for; in our store you can find what you are not looking for.
Exactly. That's the fun of going into a brick-and-mortar bookstore. You'll discover all sorts of books you never knew you wanted.
It Pays To Increase Your Word Power®
I did not know this: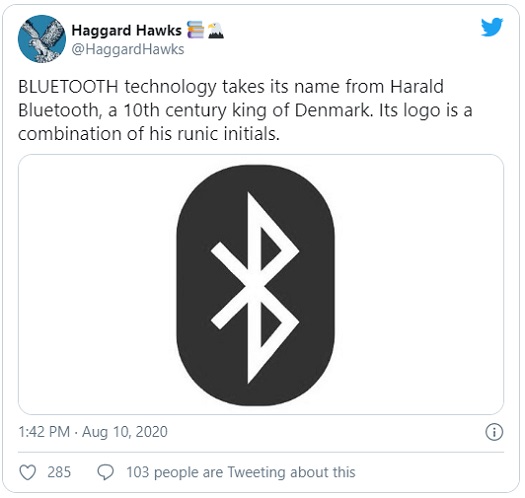 Mass Hysteria
Has our country gone mad? Well, maybe. But what we're seeing right now is not unprecedented. Not so much burning cities, but mass hysteria about other things, namely, children. I'm talking about the daycare child abuse panic that started in the late 1980s.
"There is no crueler tyranny than that which is perpetrated under the shield of law and in the name of justice."
--Charles-Louis de Secondat, Baron de Montesquieu, 1742
No Crueler Tyrannies: Accusation, False Witness, and Other Terrors of Our Times
by Dorothy Rabinowitz discusses some of these miscarriages of justice, such as the ones involving the
Wee Care Nursery School (Kelly Michaels)
and the
Fell Acres Day Cay Center
in Malden, Massachusetts (Amirault Family). Also the one involving
...Grant Snowden, the North Miami policeman sentenced to five consecutive life terms after being prosecuted by then Dade County State Attorney Janet Reno...who spent eleven years killing rats in various Florida prisons before a new trial affirmed his innocence.
Yes, that's right, the same Janet Reno, appointed Attorney General by Bill Clinton and who was ultimately responsible for the government-instigated massacre at Waco. In those days, even the merest accusation of child abuse could get you a show trial and stiff jail sentence. For the children! And some of the materials used by the the child protection service officers who interrogated the suspects said things like (I'm paraphrasing) "If a suspect denies being a child abuser, that should be considered proof of his guilt since that exactly is what a child abuser would say." Of course, that is what an innocent party would say, too, but that wasn't mentioned. And, according to another book on the subject,
We Believe the Children: A Moral Panic in the 1980s
by Richard Beck,
It would take years for people to realize what the defendants had said all along -- that these prosecutions were the product of a decade-long outbreak of collective hysteria on par with the Salem witch trials. Social workers and detectives employed coercive interviewing techniques that led children to tell them what they wanted to hear. Local and national journalists fanned the flames by promoting the stories' salacious aspects, while aggressive prosecutors sought to make their careers by unearthing an unspeakable evil where parents feared it most.
One can only wonder how worse it could have gotten if America of the 1980s had the extensive social media it has now. But it could be worse. At we're not going through anything like
The Great Singapore Penis Panic
of 1967.
Who Dis: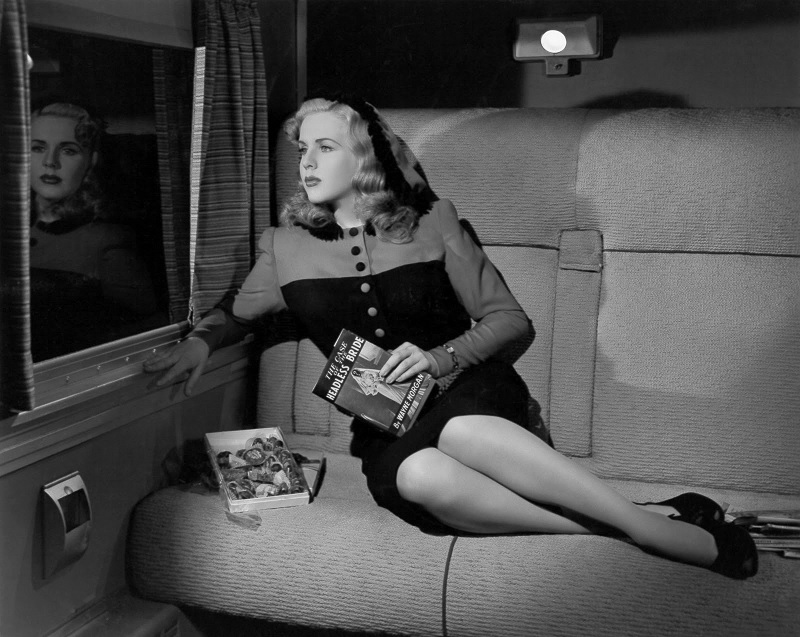 (click to enlarge)
(Last week's 'who dis' was
Gary Cooper
.
Moron Recommendations
A lurkette e-mailed in a recommendation for
Dream of the Walled City
, an historical novel set during the last years of pre-Revolution China, 1900-1949. The story is told by Jade Virtue Liang, who is
...the privileged and sheltered daughter of a high-ranking imperial official, Jade Virtue spends her childhood enclosed by the towering walls of her family's sprawling mansion, never glimpsing the desperate struggle of China's ancient society, as the old ways are challenged and the twentieth century -- fast, fearsome, and tumultuous -- rushes in. But when her father mysteriously dies, young Jade Virtue is suddenly thrust into poverty, and experiences firsthand a traditional culture falling apart under the onslaught of growing rebellion against the Emperor, rapid social changes, and the mounting aggression of Japan and the West.
This novel is also available in
hardcover
and
paperback
.
___________
57 The wife is reading "I'll Be Gone in the Dark" by Michelle McNamara, about the Golden State Killer. She's enjoying it but says if you've seen the recent HBO documentary you won't need to read the book.

Posted by: BignJames at August 09, 2020 09:22 AM (X/Pw5)
California does seem to have
its share of serial murderers
: Zodiac, the Manson Family cult, Zebra, the Grim Sleeper, The Night Stalker, and etc. And then there's the
I'll Be Gone in the Dark: One Woman's Obsessive Search for the Golden State Killer
, which details the efforts of Michelle McNamara to track down this serial killer before her untimely death.
Michelle pored over police reports, interviewed victims, and embedded herself in the online communities that were as obsessed with the case as she was.

I'll Be Gone in the Dark—the masterpiece McNamara was writing at the time of her sudden death—offers an atmospheric snapshot of a moment in American history and a chilling account of a criminal mastermind and the wreckage he left behind. It is also a portrait of a woman's obsession and her unflagging pursuit of the truth. Utterly original and compelling, it has been hailed as a modern true crime classic—one which fulfilled Michelle's dream: helping unmask the Golden State Killer.
She was married to comedian Patton Oswalt, so, according to MP
4
, if you want to buy the dead tree edition of this book, you'll have to look at his ugly mug. Maybe even in the Kindle version, too, for all I know. If you can get past that,
the Kindle edition
is $11.99. The
hardcover edition
is north of $25.
___________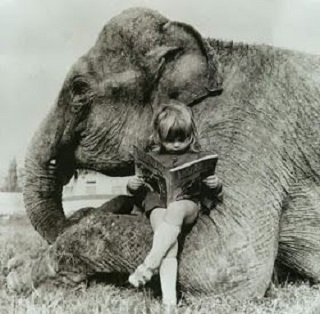 Failure to Perform?
There's apparently a concept in book publishing called "failure to perform" which is what happens when the publisher pays a big advance to an author to write a book, and he doesn't come through. Penguin Random House reportedly paid the Obamas $65 million dollars for two books, one for each of them. The deadline was back in 2018. Michelle came through, but Barack... failed to perform. So far, anyway.
And not for the first time
:
Barack Obama, in fact, has a history of failing to perform. A 2006 article by publisher Peter Osnos shed some unflattering light on Obama's deadline problems. As Osnos related, a 1990 New York Times profile on the Harvard Law Review's first black president caught the eye of hustling young literary agent Jane Dystel. Dystel persuaded Obama to put a book proposal together, and she submitted it. Poseidon, a small imprint of Simon & Schuster, signed on and authorized a roughly $125,000 advance in November 1990 for Obama's proposed book.
And, ultimately, even after multiple deadline extensions, Obama failed to produce the required book and Simon & Schuster lost the entire advance. So none of what's happening now should surprise anybody. But $65 million is a lot of dough and I can't imagine Penguin Random House would just blow it off. But "failure to perform" is, in many ways, the story of Obama's entire presidency. One last thing. The Spectator article quoted her is written by
Jack Cashill
, whom some of you might know wrote
that book about TWA 800
. I notice that he's got a new one coming out,
Unmasking Obama: The Fight to Tell the True Story of a Failed Presidency
, the story of "how an American "samizdat" of bloggers, online journals, and citizen journalists challenged the Left — and, occasionally, the more respectable Right — for control of the Obama narrative." This book will be released on Tuesday, Aug. 18
th
. (h/t to 'pep' for tipping me to this story in last week's book thread)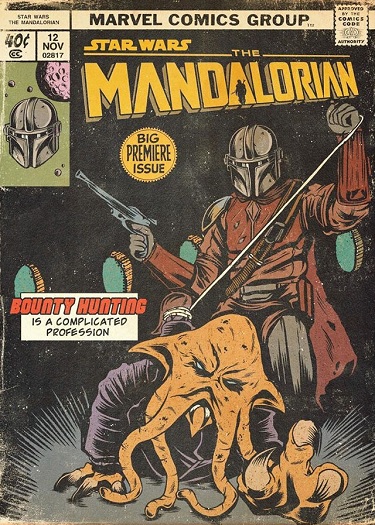 Books By Morons
'Ette author
Celia Hayes
has just published the 9th in her Luna City series,
Luna City: Number 9, Number 9 Number 9
. Here's what's been going on in that town lately:
Welcome to Luna City, Karnes County, Texas … Population 2,457, give or take! Fugitive former celebrity chef Richard Astor-Hall faces a new challenge in this new Luna City chapter; celebrating Christmas with Kate Heisel's extended family, while Jess and Joe Vaughn cope with a pending addition to their family, Xavier Gunnison-Penn the world's most unsuccessful professional treasure-hunter finally finds a treasure and true love … and Miss Letty McAllister, the oldest inhabitant of Luna City reveals what happened half a century before, when bootlegger and former bandit, Charley Mills was nearly lynched by outraged citizens from the biggest oak tree in Town Square. More folklore, home folks and gentle comedy abound in this ninth outing to the most perfect small town in Texas.
The Kindle edition
is only $3.99.
___________
Author
Declan Finn
, one of my Twitter peeps, pinged me about his inclusion in a new fantasy offering,
Supernatural Streets
, an anthology which
...brings together 14 Urban Fantasy authors to explore mysteries with a touch of Magic. The collection includes stories of psychic FBI agents, werewolf detectives, monster hunters, and an ordinary cop just trying to survive when the ritual daggers come out.

The anthology includes work by Dragon Award Finalist Declan Finn, Hugo Award nominated author Cedar Sanderson, best-selling authors Ryk E. Spoor and Julie Frost, and other fan-favorites and rising stars.
Only $4.99 on Kindle.
___________
Moron commenter and author
Stephen Price Blair
has just published a novel,
The Dream of Poor Bazin
, which, he tells me is "a satire inspired by the question, "What if the Three Musketeers were journalists in Washington, DC? What if journalists were the swashbuckling, swaggering, hard-drinking warriors of truth they pretend to be?"" Yeah, I know, I know, the idea that the crowd of DC press corp twinks, wimps, petunias, pansies, and low-T soy boys could actually be swashbuckling warriors of truth simply beggars belief. You just have to remember that this is a satire, not real life:
"All for One and One for All." When Stephen Price Blair's letter of introduction to White House Press Secretary Bobby Trevor is stolen by a mysterious Senator, he vows revenge against the most powerful people in DC. He risks his life, and his reputation as a journalist, to protect the President and Vice President from the plots of House Speaker Janet Richardson, and duels the Speaker's journalists to advance the cause of beltway bipartisanship. He adventures to Rochelle (Louisiana), evades the Klan, and interviews an apocalyptic cult in an armed standoff with Postal agents—and also takes down that rural state's malicious governor.
Available for $4.99
on Kindle
and $12.99
in paperback
.
___________
So that's all for this week. As always, book thread tips, suggestions, bribes, insults, threats, ugly pants pics and moron library submissions may be sent to OregonMuse, Proprietor, AoSHQ Book Thread, at the book thread e-mail address: aoshqbookthread, followed by the 'at' sign, and then 'G' mail, and then dot cee oh emm. What have you all been reading this week? Hopefully something good, because, as you all know, life is too short to be reading lousy books.
Posted by: OregonMuse at
08:55 AM