Wednesday Overnight Open Thread (8/5/20)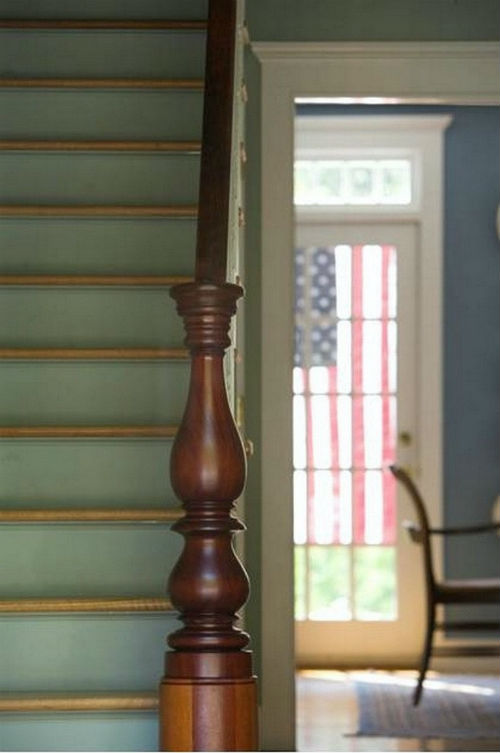 ***
The Quotes of The Day
Quote I
"I do not believe it is fair or right for protesters to show up at the homes of people who dedicate their lives to public service. I just want to live in peace and do my job."LA County DA Jackie Lacey
Quote II
And no, in the age of American anarchotyranny, you cannot rely on the police, nor elected officials (Democratic or Republican), nor even mainstream Second Amendment organizations in Washington, D.C., like the National Rifle Association to stand with you in your time of need. Michelle Malkin
Quote III
"I think I got taken off the plane because I'm black. I am an abolitionist. I believe that we need to defund and abolish the police.Arlinda Johns
Quote IV
"I was born in the '70s. I was born and raised in Manhattan. I've always considered myself to be liberal. Now I'm not only a friend of people of color, but also an advocate ... but this movement over the last month has been powerful. ... I realized that I couldn't be not racist. I realized that I either was a racist or an anti-racist, and I wasn't — I'm not — an anti-racist."Seth Soi Boi
Quote V
"We've been in this legal battle for four years, and we aren't giving up this fight. As the environmental review process gets underway in the months ahead, we look forward to showing why the Dakota Access Pipeline is too dangerous to operate."Standing Rock Sioux Tribe Chairman Mike Faith
Quote VI
"Minneapolis City Hall is one of the only governmental buildings in downtown Minneapolis that does not have a security protocol. I mean, anyone can walk into our building at any time." Minneapolis Council member Lisa Bender
***
On May 23rd, 2020 the High Priestess of Scolds told us what type of masks to wear.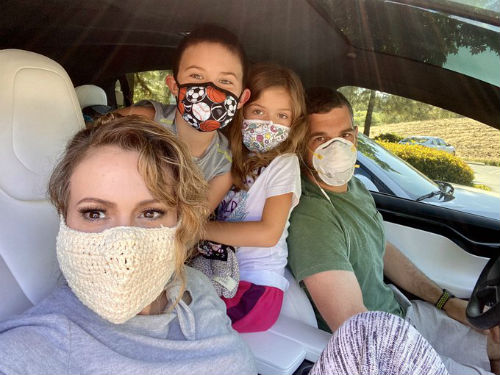 Funny thing now on August 5th she is claiming she is a
Covid-19 Survivor.
Guess those crochet masks aren't too practical after all. Bless her heart.
***
Kaboom.
It's just not for cereal anymore.
H/T Hank Curmudgeon
Lebanon's Chernobyl moment
On the evening of Aug. 4, Beirut witnessed an unprecedented explosion that ruined a large part of the city, injuring thousands and killing many. Aug 5, 2020 A deadly time machine took Lebanon's capital back in history to the scenes of its notorious civil war that lasted from 1975 until 1990. An unprecedented massive explosion at Beirut's port on the evening of Aug. 4 destroyed almost half the city, according to Beirut Gov. Marwan Abboud, who burst into tears while speaking on camera. The blast left at least 100 people dead and over 4,000 injured, according to the latest toll released by the Red Cross. Abboud likened the blast to those of Nagasaki and Hiroshima in Japan during World War II; video footage on social media showed a blast that was nothing like the country has witnessed over the past century during various tragic events. In the southern village of Haris, located nearly 60 miles southeast of Beirut, a Lebanese man told Al-Monitor that he had heard the blast. Mohammed, who asked to be indentified only by his first name, said he first thought the explosion was related to the recent tensions on the southern border between Lebanon and Israel. When he saw what had happened in Beirut on the news, he "realized this was the same explosion as in Beirut's port. I never ever thought I would hear a blast 100 kilometers away occuring in the capital. It is frightening."
***
I think that most of us here tonight have been disappointed by fast food joints. There's a reason why we laugh about the minimum wage.
I wonder what restaurant pissed in his Wheaties burrito today?
Language Alert-Rant
***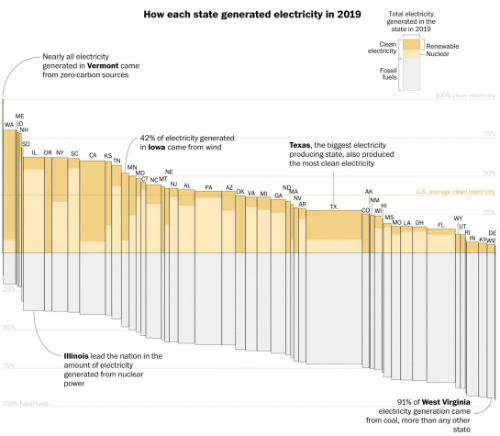 100% Carbon free electricity by 2035?
Magic wands not included.
***
Good news for a few of the adolescents in the Horde.
Ren & Stimpy gets green light.
As part of a major push into adult animation, Comedy Central has given a series green light to a reimagening of the cult Emmy-nominated The Ren & Stimpy Show. Comedy Central has been tapping into IP across ViacomCBS to build an original animated slate around stalwart South Park. The Ren & Stimpy Show will join the recently announced Beavis and Butt-Head reboot from Mike Judge and Daria spin-off Jodie on Comedy Central. "I want to thank our partners at Nick Animation as we re-imagine these iconic characters with a new creative team," said Nina L. Diaz, President of Content and Chief Creative Officer for ViacomCBS Entertainment & Youth Group."
***
What do you think of when you hear St. Louis prosecutor Kimberly Gardner's name?
I think of a vindictive racist bitch who wouldn't know justice if it smacked her in the face.
If police determined that at least one person in the mob on Mark and Patricia McCloskey's property was armed, another labeled "Human Shield," and several issued threats against the couple … then why were they charged at all? Local NBC affiliate KSDK reported last week that documents and a voicemail show that Kimberly Gardner's office pressured the lead detective on the case to "quickly reassess this evidence," and when that didn't work, threatened his supervisor with bad publicity unless the detective relented. That puts the prosecution of the McCloskeys in an even more questionable light — and likely makes it impossible to boot (via Tom Knighton at Bearing Arms):
***
It's good to be mayor King. Just ask the bum in LA.
The Mayor of Los Angeles, Eric Garcetti, has found a new way to stop large gatherings that will make Bill de Blasio envious that he didn't think of it first: "L.A. Mayor Eric Garcetti announces he is authorizing the city to shut off water and power to any houses or businesses that are hosting any parties or unauthorized large gatherings. It will begin Friday night, and LAPD will respond, then contact DWP to cut it off."
***
Is it just me?
Or is this a truly LOLGF story?
Wireless charging is increasingly common in modern smartphones, and there's even speculation that Apple might ditch charging via a cable entirely in the near future. But the slight convenience of juicing up your phone by plopping it onto a pad rather than plugging it in comes with a surprisingly robust environmental cost. According to new calculations from OneZero and iFixit, wireless charging is drastically less efficient than charging with a cord, so much so that the widespread adoption of this technology could necessitate the construction of dozens of new power plants around the world. (Unless manufacturers find other ways to make up for the energy drain, of course.)
***
Truck vs. Antifa motorcycle. Guess who wins? Yes, very rewarding.
***
It's not a Tonight's Feel Good Story of The Day. It's not a Genius Award Winner or Rant either.
Just a simple story that's not political and not Kung flu related. Something nice.
Watch Olympian Katie Ledecky swim with full glass of milk on her head
There's more than one way to make a milkshake.
***
The ONT Musical Interlude
On this day: 5 Aug 2013
American musician, composer, singer and producer George Duke died from chronic lymphocytic leukemia aged 67. He released over thirty solo albums, of which A Brazilian Love Affair from 1980 was his most popular. Duke worked with other musicians, particularly Frank Zappa and also appeared on Michael Jackson's Off The Wall album. via thisdayinmusic.com
&&&
Born on this day: 5 Aug 1947
Rick Derringer, producer, guitar, vocals, The McCoys, (1965 US No.1 & UK No.5 single 'Hang On Sloopy'), Edgar Winter Group, (1973 US No.1 & UK No.18 single 'Frankenstein'). via thisdayinmusic.com
***
Til death do you part. Or do you?
Genius Award Winners.
Two women stopped at airport with skeleton in luggage - and it's one of their husbands The woman's husband, who was also the girl's father died 12 years ago. The pair had official paperwork and were allowed to carry on their journey to return his body home
***
For a fleeting moment, Da Bears Don't Suck.
Tonight's Feel Good Story of The Day.
Chicago Bears quarterback Mitch Trubisky is being praised for his act of kindness for a family who lost their son in a car accident. Jack Roche was a former Kansas football equipment manager who was killed in a car accident in July at just 21 years old. Roche, who lived in Chicago, was a big Bears and Trubisky fan. Upon hearing the devastating news, Trubisky sent the Roche family a letter with a signed jersey.
***
Tonight's ONT has been brought to you by Optical Fashion.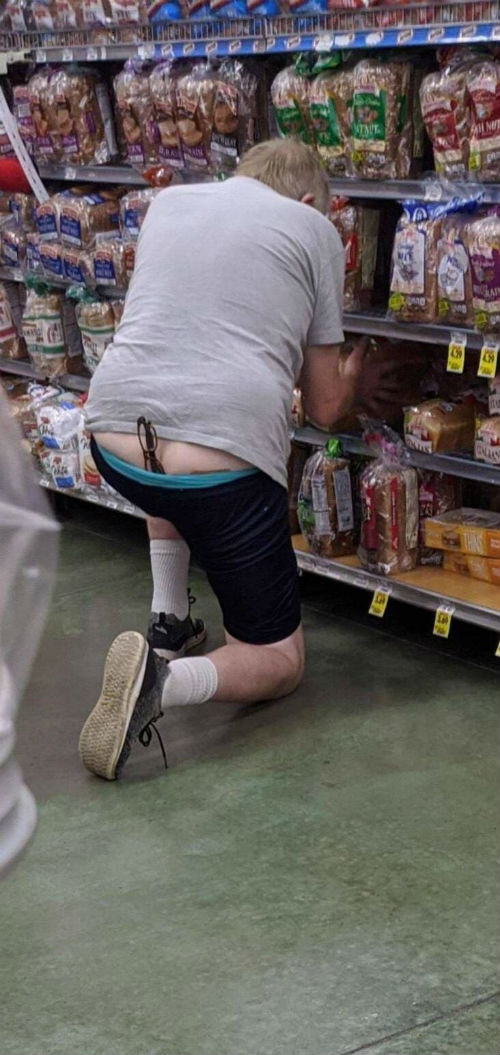 Notice: Posted with permission by the Ace Media Empire and AceCorp, LLC. The views expressed here do not represent those of management, staff, Mrs. Mis Hum or The Cob Dental Plan.
Posted by: Misanthropic Humanitarian at
10:00 PM
MuNuvians
MeeNuvians
Polls! Polls! Polls!
Real Clear Politics
Gallup
Frequently Asked Questions
The (Almost) Complete Paul Anka Integrity Kick
Top Top Tens
Greatest Hitjobs
News/Chat