Tuesday Overnight Open Thread (8/4/20) Non-Girthy Edition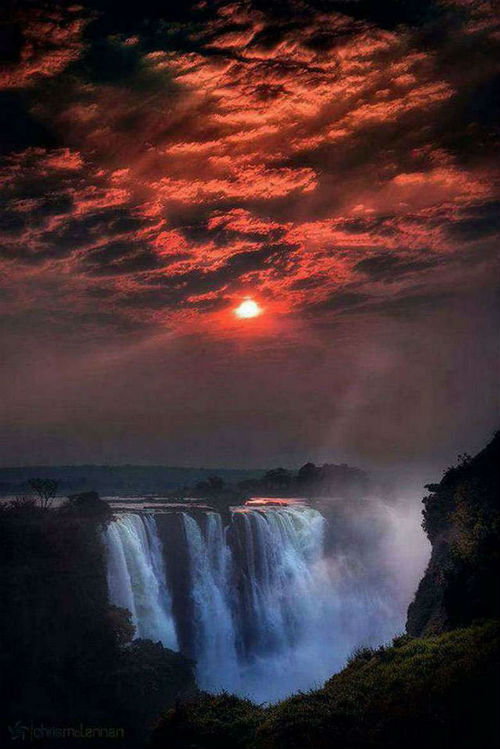 ***
The Quotes of The Day
Quote I
"Through an extremely difficult situation, I told the truth. I relayed information as best I could to state partners. And we did what was demanded for the sake of our city."…Minneapolis, MN Mayor Jacob Frey
Quote II
"These direct actions against elected officials, and especially civil servants like myself, are out of line with and go against every democratic principle that guides our nation. Before this devolves into the new way of doing business by mob rule here in Seattle, and across the nation, elected officials like you must forcefully call for the end of these tactics. Seattle Police Chief Carmen Best
Quote III
"With that said, protesters targeting one individual's house is a bullying tactic that will certainly require an extra patrol response to ensure every resident in Snohomish County can feel safe in their own home, with their loved ones, no matter what they choose to do to make a living."Snohomish County Sheriff Adam Fortney
Quote IV
....there is no way Mr. Biden can survive the three-month homestretch of an election campaign. He can barely make it through a ten-minute appearance in front of twenty-three hand-picked partisans in a TV studio. Life imitates art, as Oscar Wilde tartly observed. The Manchurian candidate is truly here. James Howard Kunstler
Quote V
"This was not a planned robbery. This is something that just happened."Deputy Lancaster County Public Defender Todd Molvar
Quote VI
"This shouldn't be complicated. Peaceful protests must be protected. Riots must be stopped. No one has the right to assault another person, to firebomb a building, to throw a Molotov cocktail into a police car. That's not exercising a constitutional right-that's terrorizing your fellow citizens. Sen. Ted Cruz (R-TX)
Quote VII
"Every time 'Keep on Rockin' in the Free World' or one of my songs is played at your rallies, I hope you hear my voice. Remember it is the voice of a tax-paying US citizen who does not support you. Me."Neil Young
***
***
My guess is some low level employee at Garmin is going to hear,
"I didn't say it was your fault, I said I was going to blame you.
Fitness brand Garmin paid millions of dollars in ransom after an attack took many of its products and services offline last month, Sky News reports. The payment was reportedly made through a ransomware negotiation company called Arete IR, in order for Garmin to recover data held hostage as a result of the attack. BleepingComputer reported last week that Garmin had received a decryption key to access data encrypted by the virus, and that the initial ransom demand was for $10 million. The attack itself began on July 23rd, and put Garmin's wearables, apps, website, and even its call centers offline for several days. Garmin confirmed that it had been the victim of a cyberattack on July 27th, as many of its services were starting to come back online. Its statement did not say whether it had paid a ransom in response to the attack, but noted that no customer data was accessed, lost, or stolen.
***
When the girls come home they like to watch Life Time Movie Channel and/or Hall Mark Movie Channel. They figure out the plot before the movie is a quarter of the way through. Sometimes they even come up with their own scripts.
I suppose now they will be drafting their very own self-help books.
The first self-described self-help book was published in 1859. The author's name, improbably, was Samuel Smiles; the title, even more improbably, was Self-Help. A distillation of lessons from the lives of famous people who had pulled themselves up by their bootstraps, it sold millions of copies and was a mainstay in Victorian households. Every generation since had its runaway bestseller, such as How to Live on 24 Hours a Day (190, Think and Grow Rich (1937), or Don't Sweat the Small Stuff (1997). By now, the $11 billion self-help industry is most definitely not small stuff. Yet when you strip it down, there's very little new information. After all, we were consuming self-help for centuries before Smiles, just under different names. Roman emperor Marcus Aurelius gave tweet-sized advice in Meditations; so did Benjamin Franklin in Poor Richard's Almanack. Even self-help parody isn't new. Shakespeare did it with Polonius' "to thine own self be true" speech in Hamlet: basically a bullet-point list from a blowhard.
***
West Virginia takes a fair amount of ridicule.
This wont help one bit.
Humans aren't the only ones susceptible to the psychedelic chemicals found in magic mushrooms. "Zombie cicadas" — under the influence of a parasitic fungus — have reemerged in West Virginia to infect their friends, and now scientists have a better understanding of how it happens.
Researchers from West Virginia University recently saw the return of these bizarre creatures, which are infected with a fungus called Massospora. According to a study published in the journal PLOS Pathogens, the fungus manipulates the insects to unknowingly infect other cicadas, rapidly transmitting the disease to create a zombie army of sorts.
***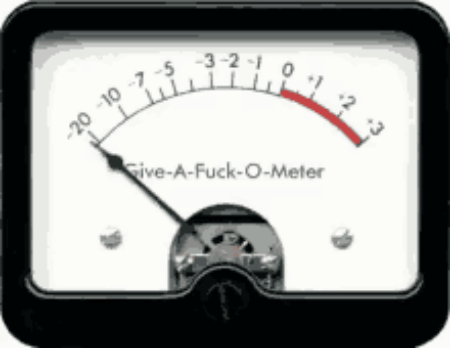 Mine is broken
***
Saturday Night's ONT linked to a castle for sale in Ireland. That would be a hell of a place to throw a MoMe. Tonight's potential MoMe get away?
A cold war bunker located in Fairdale, North Dakota.
HALF AN HOUR SOUTH OF the Canadian border, in Fairdale, North Dakota, a hulking concrete structure rises up from the flat fields that surround it. The beige buildings are so prominent on an otherwise pastoral landscape that they could be mistaken for a 20th-century Stonehenge. It's a Cold War missile site, and it's for sale. In the 1970s, relations between the United States and the Soviet Union were about as chilly as you'd expect in the middle of a Cold War. Both nations were still locked in an arms race, expanding their arsenals just in case. In northern states such as Montana and the Dakotas, relics of the conflict are strikingly common. "The idea was that if missiles were coming in from the Soviet Union over the Arctic, these were defensive missiles intended to shoot down anyone coming in," says Dave Keller, a realtor for Pifer's Auctions, which is selling the property.
Hey at least it's not Williston, ND.
***
NSFW-Language & Firearms.
Not for the faint of heart. Pig shooting in TX
***
The ONT Musical Interlude
On this day: 4 Aug 1958
Billboard introduced 'The Hot 100 Singles Chart', Ricky Nelson was at No.1 with 'Poor Little Fool'. via thisdayinmusic.com
&&&
&&&
&&&
Do you have Google Music?
Well, you have some backing up to do. And sooner rather than later.
Google Play Music has been given the death sentence by Google, and today the company has announced a bit more detail about how its execution will be carried out. The main message from today's blog post is "back up your music now," as Google says it will wipe out all Google Music collections in December 2020. We've known for a while that the shutdown would be sometime in 2020, but for most regions, Google has now narrowed it down to "October." Here's the full timeline:
***
On the bright side, gluten free.
Genius Award Winner.
He's a cereal (box) drug dealer, police say. Wilkes-Barre Twp. police said they seized a cache of drugs and wads of cash from a Frosted Flakes cereal box during a recent drug bust along Highland Park Boulevard. Waldo "Papi" Gonzalez-Alvarado, 34, of Wilkes-Barre, was selling fentanyl and heroin in the business district, police said. Police said Gonzalez-Alvarado was wanted by the Luzerne County Drug Task Force on similar accusations in the area. During a search, police said they found a large amount of heroin, fentanyl, paraphernalia, and $7,819 from the Frosted Flakes box.
***
Devices and the visually impaired.
Tonight's Feel Good Story of The Day.
H/T CBD
***
Tonight's ONT has been brought to you by Unconditional Surrender.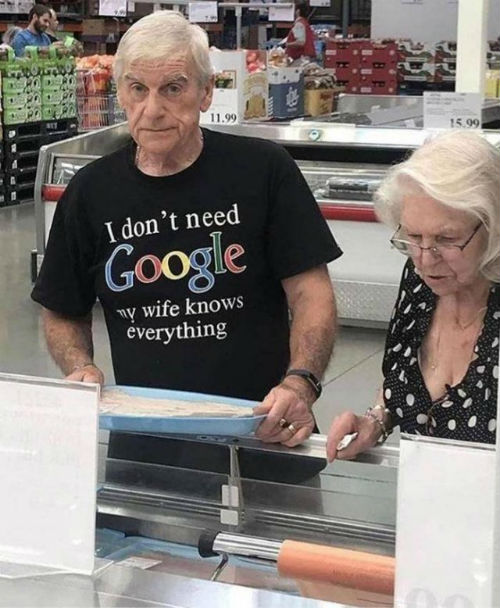 Notice: Posted with permission by the Ace Media Empire, AceCorp, LLC. and the 1st Amendment. Sorry life got in the way. Gluten, nuts, dairy, caffeine, nicotine, show girls and alcohol all used in the drafting process.
Posted by: Misanthropic Humanitarian at
09:57 PM
MuNuvians
MeeNuvians
Polls! Polls! Polls!
Real Clear Politics
Gallup
Frequently Asked Questions
The (Almost) Complete Paul Anka Integrity Kick
Top Top Tens
Greatest Hitjobs
News/Chat