Sunday Overnight Open Thread (8/2/20)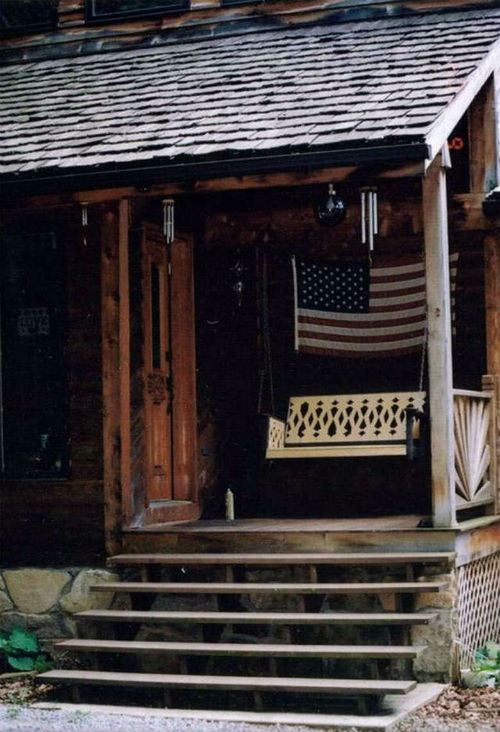 ***
The Quotes of The Day
Quote I
"Man is least himself when he talks in his own person. Give him a mask and he will tell you the Truth." Oscar Wilde
Quote II
"With current interstate travel restrictions in place due to COVID-19, the attempt to import illicit drugs into Australia shows how opportunistic and greedy organised crime can be," AFP Deputy Commissioner Ian McCartney
Quote III
"Any Hawaiian here who is aware of their history – which most Hawaiians are – would absolutely, Catholic or not, defend the legacy of Damien as a man who was embraced by the people, and who is a hero to us because of his love for the Hawaiian people,Catholic News Agency's Matt Hadro
Quote IV
China rocks in my opinion. The energy in China is great. People there – there's like a lot of smart, hard working people. And they're really -- they're not entitled, they're not complacent, whereas I see in the United States increasingly much more complacency and entitlement especially in places like the Bay Area, and L.A. and New York." Elon Musk
The Tweet of The Day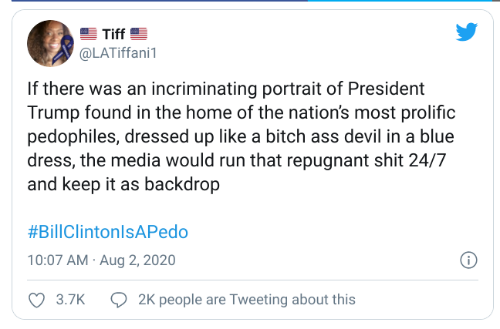 ***
It's all fun and games until
BLM comes after an ally. Or LOLGF.
OAKLAND, Calif. — The Democrat mayor of Oakland, California just learned the hard way how vile Black Lives Matter protesters can get when the organization vandalized her home. Now, Mayor Libby Schaaf is singing a different tune about BLM, as she's accusing the protesters of terrorism, Drew Berquist reported. The vandalism reportedly occurred early Tuesday morning and involved thirty to forty protesters dressed all in black, according to the Sacramento Bee. Witnesses saw the rioters setting off projectiles and firecrackers as they spray-painted messages on Schaaf's stone wall, sidewalk and garage, including "Defund OPD," "homes 4 all," and "blood on your hands."
***
Always be hyper aware of your surroundings. Or how the Minneahoplis PD can't and/or won't protect and serve you.
***
I thought he was pushing 129.
RIP Wilford Brimley, only 85 years young.
***
I wouldn't pay you $3.50 for a PB & J sammich.
I'll be damned if I would pay $350.00 for one.
Chicago restaurant owners Matthew and Josh McCahill are selling "The Golden Goose," their take on a peanut-butter-and-jelly sandwich. The $350 sandwich lives on the menu at PB&J, which stands for Pizza, Beer & Jukebox. The restaurant claims it's the world's most expensive peanut-butter-and-jelly sandwich. The sandwich is made with Adams all-natural peanut butter, imported French jam, and bread baked with gold leaf inside.
***
When I was drafting this ONT the following video was still available. Who knows now.
H/T LadyL
***
NASA is happy today.
A successful splash down has taken place. Welcome back astronauts.
Two NASA astronauts splashed down in the Gulf of Mexico on Sunday afternoon, completing a two-month mission that sent them to the International Space Station to test SpaceX's groundbreaking Crew Dragon shuttle capsule. Astronauts Doug Hurley and Bob Behnken landed gently in the Endeavor capsule off Pensacola, Fla., at 2:48 p.m. EDT, assisted by two sets of parachutes that slowed the descent. A crew from the SpaceX Go Navigator hoist the capsule onto the vessel
***
Germans march for freedom.
That's a refreshing change of events.
Thousands of people assembled in the German capital to rally against anti-coronavirus restrictions, describing the measures as undemocratic and a threat to freedom. Around 15,000 protesters took part in the event, dubbed 'The end of the pandemic – freedom day', according to German media, citing a police estimate.
***
Gravity can be a bitch.
It's not the fall that gets you. It's the abrupt stop.
***
Hmmm.
I've never been kicked out of a plasma center. That's one thing Rebecca Ortinez cannot claim.
UTAH COUNTY, Utah (KUTV) — Rebecca Ortinez expected to wait in line outside a Utah County plasma center, so she wore an outfit for the heat. Once inside, the outfit quickly landed her back outside with a trespass order. "[The manager] said, 'I'm going to have to ask you to leave because your clothing is too disruptive, or too distracting to other patrons and my employees,'" Ortinez told 2News. "She kept commenting about my physical appearance; she mentioned my nipples multiple times, which was embarrassing for me."
***
Perhaps a pair of Genius Award Winners.
Or can a business force you to wear a mask?
Details are emerging over why a Delta Air Lines flight to Atlanta was turned around and returned to Detroit on Thursday, and once again face masks are the issue. According to reports, two passengers refused to wear face masks during the flight – a mandate for virtually every airline – and the plane returned to Detroit Metro Airport in suburban Romulus. A Delta spokesperson told the MLive.com media outlet that the flight was delayed because the passengers "were non-compliant with crew instructions." The flight did take off again and land in Atlanta after being delayed by the return to Detroit.
My take? Traveling sucks enough without a couple of jackasses f*cking it up for everyone else.
***
Just because you think you are athletic, does not make it true.
***
I remember first seeing Bob Ross on television while I was recovering from surgery.
It's hard to believe he's been gone 25 years and still has a large following.

"Every day's a good day when you paint." —Bob Ross (1942–1995) Staring at the empty canvas on the easel in front of me, I couldn't understand how this—nothing—might somehow transform into even a rough approximation of the Bob Ross painting we were using as a model. That painting was classic Bob Ross: a snowy landscape bursting with color, a world of glimmering trees and vibrant shrubs around a slick, icy pond. Gazing at it evoked that feeling you get sitting by a fire on a crisp, cold night. No way I could make anything like that.
I was in a room on the side of a big-box craft store in the suburbs north of Dallas, about to start a class taught by John Fowler, a Bob Ross–certified instructor—which means that he spent three weeks in Florida learning the wet-on-wet painting technique Ross employed on television. A tall, bespectacled man in his 60s, with a light beard and a deep voice and soothing cadence reminiscent of Ross himself, John explained that he has a few things in common with the puffy-haired painter. They both spent many years in the Air Force, for example, and both retired with the rank of master sergeant. I'd learn he also uses some Bob Ross vernacular, sprinkling instructions with expressions such as "We don't make mistakes, we just have happy accidents."
John watched Bob Ross on The Joy of Painting for years, both during the show's original run in the 1980s and '90s, then later by streaming it. Four years ago, John decided to get some paint and a canvas and try painting along with the host. He liked it so much that he took some lessons. Then he liked those so much he paid about $400, not including supplies or lodging, and signed up for the official "Certified Ross Instructor" class, taught by Bob Ross Inc. trainers. When we met, John was wearing a black T-shirt with the painter's face on it.
He certainly made it look easy. Me? Nope, not even close.
***
The things you learn using the internet.
School teachers have always said, "There are no stupid questions." If nothing else, the internet is built on that philosophy. No matter how ridiculous the question, the web will provide an answer. Inquiries like, what goes on in the space between a car's rim and tire? Sure, there's air, but what does it look like when the rubber meets the road? YouTube channel Warped Perception set out to answer that question by sticking a GoPro camera with a light inside the tire of a Mercedes-Benz to show a perspective we would otherwise never see or even consider.
***
Things that make you say WTF.
Those three locations will be closed until they are cleaned by the New Orleans Mosquito, Termite and Rodent Control Board.
***
Play stupid games and win stupid prizes. Buh-bye.
He probably wasn't an emperor, but he had no clothes, and nonetheless got crowned. A naked man taking a stroll for some reason on a busy street got a ferocious comeuppance from an annoyed driver in a video clip that was shared by actor and outspoken conservative James Woods to his 2.5 million followers. The motorist whose car was apparently being defiantly blocked by the nude man standing with his arms folded took matters into his own hands. After a brief conversation, he violently punched the exposed pedestrian in the head, sending the clothes-free man to the asphalt.
***
The ONT Musical Interlude
On this day: 2 Aug 1962
Robert Allen Zimmerman legally became Bob Dylan having signed a music publishing deal with Witmark Music on 12th July of this year, engineered by Albert Grossman. via thisdayinmusic.com
&&&
Born on this day: 2 Aug 1951
Joe Lynn Turner, singer, Rainbow, Deep Purple. via thisdayinmusic.com
***
How can someone be arrested in Oregon?
Genius Award Winner.
ALOHA, Ore. (KATU) — Deputies arrested a man accused of attacking another man in Aloha, Oregon and stealing soda cans from his car before driving away. The Washington County Sheriff's Office said deputies responded to a reported strong-arm robbery shortly before 11 p.m. Wednesday.
***
About 1 man in 41 will die of prostate cancer.
Tonight's Feel Good Story of The Day.
new blood test for prostate cancer is producing a 99% accuracy rating—precision that has never before been achieved for a blood test of this particular kind of cancer. Furthermore, the test can determine the exact stage and progression of the cancer, which also reduces the need for invasive biopsies and scans. The team behind the breakthrough, involving researchers from Nottingham Trent University and University Hospitals Leicester NHS Trust, determined that changes in the patient's immune system could be examined through blood markers—specifically white blood cells.
***
Weekly commenter stats for week of 8-2-2020

Top 10 commenters:
1 [579 comments] 'TheJamesMadison, running from a biplane in a cornfield' [81.24 posts/day]
2 [561 comments] 'Insomniac - Ex Cineribus Resurgo'
3 [461 comments] 'Deplorable Jay Guevara'
4 [436 comments] 'Sponge - China is Asshoe!'
5 [417 comments] 'runner'
6 [417 comments] 'Christopher R Taylor'
7 [405 comments] 'Skip'
8 [397 comments] 'Can't resist temptation '
9 [380 comments] 'Rodrigo Borgia (kneels to no one on this Earth)'
10 [357 comments] 'Joe Mannix (Not a cop!)' Top 10 sockpuppeteers:
1 [328 names] 'Miklos, older and no wiser' [46.02 unique names/day]
2 [61 names] 'Duncanthrax'
3 [50 names] 'Notorious BFD'
4 [38 names] 'I am the Shadout Mapes, the Housekeeper'
5 [29 names] '18-1'
6 [27 names] 'Cicero (@cicero)'
7 [24 names] 'Sponge - China is Asshoe!'
8 [23 names] 'Grump928(C)'
9 [22 names] 'Meade Lux Lewis'
10 [20 names] 'Ha'
***
Tonight's ONT has been brought to you by Targeted Demographic Advertising.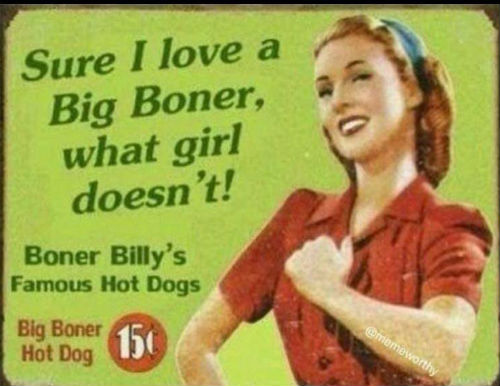 Notice: Posted with permission by the Ace Media Empire and AceCorp, LLC. Under strict regimen controls of the law firm Dewey, Cheatem & Howe, S.C.
Posted by: Misanthropic Humanitarian at
09:55 PM