Tuesday Overnight Open Thread (7/28/20)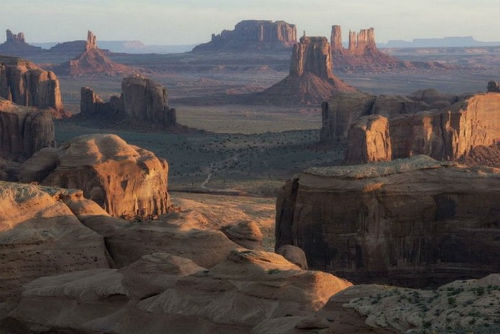 ***
The Quotes of The Day
Quote I
I'm a believer that we're going to get a vaccine, but I think it's going to take a while. The president himself — not that I usually quote him — finally admitted it's going to get worse before it gets better. So we have to know that this isn't going to get fixed tomorrow. But at some point, there'll be a day after tomorrow, and we want to make sure the music industry and the musicians are still strong. Sen. Amy Klobuchar (D-MN)
Quote II
"I think there's certain things you're gonna have to deal with when you have a population of whatever the fuck L.A. is, it's like twenty million-plus people," Joe Rogan
Quote III
What they've proven over the last few months is this: They hate us and wish to torture us. Winnie the flu, that increasingly flimsy excuse, becomes day by day more obviously a paper tiger, and they stomp their little hooved feet and scream they won't let us out to live our lives, and that we have no rights that don't come from them. Sarah Hoyt
***
Health ambassadors?
Really? More like Minimum Wage Brown Shirts.
Shoppers who refuse to wear a face mask will still be able to shop at Walmart, CVS and other retailers regardless of the companies' policies. The stores are apparently hoping to avoid confrontations between employees and angry customers. Walmart said it will station "health ambassadors" at the store's entrances to remind shoppers about the mask requirement amid the coronavirus pandemic. But a training video spotted by CNN on Sunday tells employees to let a customer into the store and notify management if a customer refuses to wear a mask. The training video also tells employees to never physically engage with a customer or block them from entering the store.
***
I would like to remind the congress critter from NY
to push his fat ass away from the buffet table to stop being a Nancy.
Democratic New York Rep. Jerry Nadler scolded three Republican congressmen for not wearing masks during a portion of the House Judiciary Committee's questioning of Attorney General Bill Barr.
"I would remind Mr. Jordan, Mr. Biggs, and Mr. Johnson to stop violating the rules of the committee, to stop violating the safety of the members of the committee, to stop holding themselves out as not caring by refusing to wear their masks," Nadler said.
How do you spell Asshole in polite company?
Jerry Nadler.
***
Why was Donald Trump, Jr.'s Twitter account frozen today?
The following video banned from Twitter, Facebook and YouTube.
***
Well this certainly tickles my black heart and makes me say,
LOLGF
BREAKING: Wisconsin police departments pulling out of DNC Convention
Police departments in Fond du Lac, Franklin and West Allis have backed out of the DNC convention, with some of them citing Milwaukee's recent orders barring the police use of tear gas and pepper spray at demonstrations.
Milwaukee's police chief tells @CharlesBenson4 today that more than 100 police agencies will not be coming to Milwaukee to assist with security for the Democratic National Convention The chief would not say how many officers that was. The plan was to have 1,000 extra on hand
***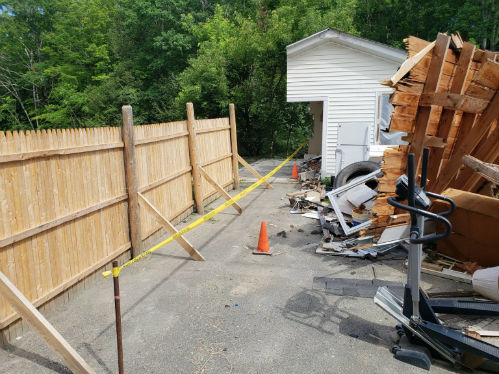 The projects you can accomplish with a Sawzall, amazing.
DOVER-FOXCROFT, Maine — A man who cut his neighbor's garage in half with a Sawzall was on friendly terms with the man who built the structure — just not with everyone who lived on the property after he died. Gabriel Brawn used a land surveyor's demarcation between the two lots as a guide to remove the half of the building sitting on his land when a dispute over the boundary line boiled over. Tracy Brawn said Thursday that her husband's actions on the day after Memorial Day marked the latest, and they hope the final, step of an often contentious relationship between her family, others in the neighborhood and various inhabitants of 148 Grove St. in recent years. Brawn and her family moved back to Dover-Foxcroft in 2012 to live in the home where her husband had grown up at 140 Grove St. — a property that once included the 0.23 acres just to the south that is now 148 Grove St., where a small home was added several decades ago.
***
I wasn't going to mention in it in The ONT.
But Kurt Schlichter and I have been receiving the same obnoxious text messages. In my case I responded, "Leave me the fuck alone" and I blocked the number.
One of the big problems with professional conservatism is that many of the people who are part of it are so remarkably bereft of humility while also having so much to be humble about. Take the National Republican Congressional Committee (NRCC) – please. You would think that the organization that botched the 2018 midterms and lost the House might want to listen to its base. But no. No, we knuckle dragging voters are an obstacle to the real objective – which apparently is not victory. If only these people were as committed to fighting liberals as they are fighting conservatives. Remember, all those Lincoln Project dorks were once "Republican" campaign consultants too. That's the demo we're dealing with here. So, you know how you get all those text messages from various campaign entities that make you want to reach into your phone and throttle the sender? The ones that let you know that Donald Trump is greatly disappointed in you? Well, one popped up on my cell and I lost it. I got fed up. I was done. It read: "We texted you TWICE. Why did you let your 500% Trump House Patriot match expire AGAIN? We'll give you 1 more chance. 500% match for 1 HR https://nrcc.news/30H8A."
So after drafting tonight's ONT I received the following text. Go ahead Morons run with that phone number.
+1(833) 505-8055
You CANNOT ignore this. 500% MATCHING EXPIRES in 3 HOURS. If you are a Trump Patriot & want to restore Trump's majority we NEED you NOW https://nrcc.news/307lSz
***
Oh FFS
***
One of the very first online conservative columnists I read was Professor Mike Adams.
A Not So Happy Warrior. Mike Adams, 1964-2020
At the time of his death Mike Adams was a professor at the University of North Carolina at Wilmington - although not a very popular one with the administration. You will generally see him described in the media as "Controversial Professor Mike Adams", as if it's the subject he teaches: Mike Adams, Head of the Department of Controversy. It wasn't always so. A two-time "Faculty Member of the Year" winner at the turn of the century, Adams grew more "controversial" as the university got more "woke". He got a book deal with Regnery (publishers of America Alone), and was quoted favorably by Rush:
***
You have indoctrinated their parents and their offspring. My Give-A-Shit-Meter is broken.
And now I LOLGF.
mid protests taking place in major cities this weekend, universities were not immune to the violence. Cities that experienced a rise in demonstrations this weekend included Portland, Oregon and Oakland, California. But violence spread to other cities, notably Richmond, Virginia, where police declared an "unlawful assembly" Saturday night, USA Today reports. The demonstrations were organized in advance and given the name of "Richmond Stands with Portland." Six protesters were arrested on assorted charges. On Sunday, Virginia Commonwealth University President Michael Rao told students and faculty that the school's Monroe Park campus had been severely vandalized during Saturday's protests. At least 80 windows were broken in at least a dozen buildings, Rao said. He said that furnishings were dragged out of the buildings and damaged, and multiple buildings were marked up with graffiti.
You helped create and enable this behavior. You reap what you sow.
***
The pot calls the kettle black.
(Reuters) - Facebook Inc has taken the European Union to court for invading the privacy of its employees, the Financial Times reported on Monday citing two people with direct knowledge of the matter. The social media company claims EU regulators have asked broad questions beyond the scope of two ongoing antitrust probes, and it has requested that the General Court in Luxembourg intervene, the report added. (on.ft.com/332lc0q) Facebook and the EU did not immediately respond to Reuters requests for comment.
***
The ONT Musical Interlude
On this day: 28 Jul 1996
Marge Ganser from The Shangri-Las died of breast cancer. The group scored over ten hits during the 60s including the 1964 US No.1 'Leader Of The Pack. via thisdayinmusic.com
&&&
On this day: 28 Jul 2014
Linda Ronstadt was honored with a National Medal of Arts at the White House in Washington, D.C. The honor was a particularly special moment for Ronstadt, who didn't make it to her induction to the Rock and Roll Hall of Fame (in April of this year), since Parkinson's disease limited her ability to travel. The singer was brought into the East Room by wheelchair, but she walked onto the stage to receive her award. via thisdayinmusic.com
Quite the backyard band. H/T BifBewalski
***
Practice makes perfect. Or does it?
Genius Award Runner Up.
Perhaps you can stop the police chase if they are laughing uncontrollably.
Genius Award Winner.
A 40-year-old man who was allegedly blocking traffic in Orlando, Florida, by doing gymnastics in the road was caught on video on Tuesday, July 21, attempting to evade arrest by cartwheeling away from police. This video, shared by Olivier Francois, shows the man in the path of a truck at a Wawa in Orlando. At one point, the man lies down in the middle of the roadway.
***
Living the "Great Command".
Tonight's Feel Good Story of The Day.
Before the barbecue trailer, there was the toilet paper popemobile. With toilet paper hard to come by as stay-at-home orders took effect in many states earlier this year to flatten the curve of the coronavirus, Chad McMillan put the pastor of First Baptist Church of Navasota, Texas, on a trailer surrounded by plexiglass, "like the popemobile," he said. He handed the pastor a T-shirt gun loaded with toilet paper, each roll wrapped with a Bible verse. "And I said, 'I want you to shoot toilet paper rolls to bless the community,'" said McMillan, the church's pastor of students, evangelism and missions.
A worker with Barbecue Baptist Church dispenses a roll of toilet paper from a T-shirt cannon during an outreach stop. Photo courtesy of Barbecue Baptist Church The toilet paper distribution went so well, he added a pulpit, sound system and piano so he could hold pop-up worship services while flinging the TP. McMillan joked about adding a barbecue pit, too. Then he did — and Barbecue Baptist Church was born.
***
Tonight's ONT has been brought to you by Adolescent Morons.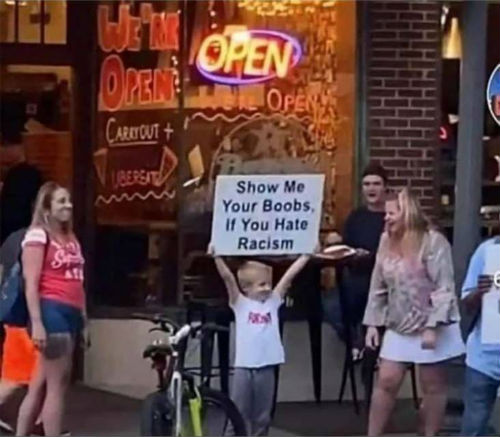 Notice: Posted with permission by the Ace Media Empire and AceCorp, LLC. ONT tips, loose change, drink phones and burner phones to petmorons at the gmail thingy. Complaints and unconstructive criticism to someone who really gives a flying rodent's bum.
Posted by: Misanthropic Humanitarian at
10:08 PM
MuNuvians
MeeNuvians
Polls! Polls! Polls!
Real Clear Politics
Gallup
Frequently Asked Questions
The (Almost) Complete Paul Anka Integrity Kick
Top Top Tens
Greatest Hitjobs
News/Chat