Monday Overnight Open Thread (7/27/20)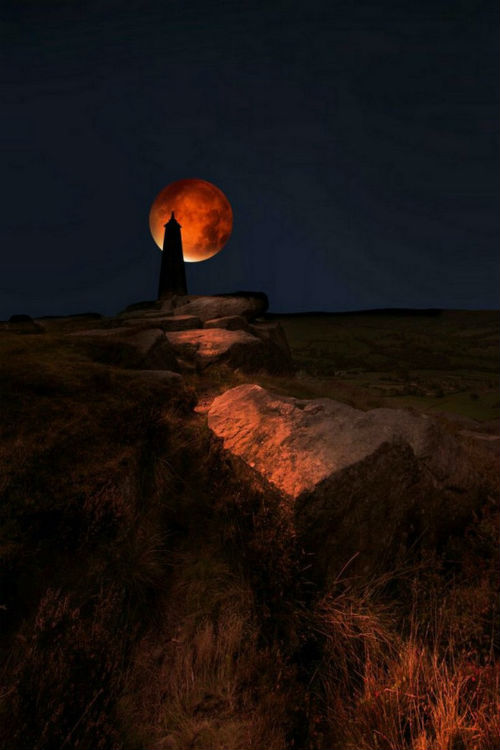 ***
The Quotes of The Day
Quote I
We're the first in line to bitch and moan and hate a country that makes our freedom possible. More than that we're also in love with the always -denied privilege, comfort, money, and safety that makes it possible for us to mouth off without limit. And finally, we're coming to understand that we are not our parents' generation, we're "The Not-So-Great" Generation, and deep down we're cowards.Gerard Van der Leun
Quote II
For these reasons, Seattle Police will have an adjusted deployment in response to any demonstrations this weekend – as I will never ask our officers to risk their personal safety to protect property without the tools to do so in a safe way.Seattle Chief of Police Carmen Best
Quote III
Dane-Geld
A.D. 980-1016
It is always a temptation to an armed and agile nation
To call upon a neighbour and to say: --
"We invaded you last night--we are quite prepared to fight,
Unless you pay us cash to go away." And that is called asking for Dane-geld,
And the people who ask it explain
That you've only to pay 'em the Dane-geld
And then you'll get rid of the Dane! It is always a temptation for a rich and lazy nation,
To puff and look important and to say: --
"Though we know we should defeat you, we have not the time to meet you.
We will therefore pay you cash to go away." And that is called paying the Dane-geld;
But we've proved it again and again,
That if once you have paid him the Dane-geld
You never get rid of the Dane. It is wrong to put temptation in the path of any nation,
For fear they should succumb and go astray;
So when you are requested to pay up or be molested,
You will find it better policy to say: -- "We never pay any-one Dane-geld,
No matter how trifling the cost;
For the end of that game is oppression and shame,
And the nation that pays it is lost!" Rudyard Kipling H/T pookysgirl
Quote IV
I don't care if you haven't heard about what's happening in these cities. I don't care that their governors and mayors don't think it's a problem. Unless you're Orval Faubus, it's the federal government's responsibility to quash insurrections and protect the rights of American citizens.Ann Coulter
***
I just saw him in an old television show the other evening.
RIP actor John Saxon.

John Saxon, veteran actor who fought both Bruce Lee in Enter the Dragon and Freddy Krueger in three A Nightmare on Elm Street films, passed away in Murfreesboro, Tennessee on Saturday, July 25th. He was 83 years old. According to The Hollywood Reporter, his wife confirmed Saxon died from pneumonia.
***
They have been using the wrong marketing strategy.
They should say they are open for "Black Lives Matter" Protest Training.
NJ Gym Owners Accuse Gov Of "Flexing His Little Tyrant Muscles" After Being Arrested For Contempt The owners of Atilis Gym, a gym in Bellmawr, NJ that was ordered by a New Jersey judge to close immediately, have been arrested on charges of contempt of court after refusing to comply. Since it first defied the state and decided to reopen 2 months ago, the gym has become a local fixation, attracting protesters sympathetic with its cause. The report below, published earlier today, includes footage from some rallies that have been held at the gym.
***
Serious referral?
Or grandstanding by Rep. Matt Gaetz (R-FL)?
Washington, D.C. — Today, U.S. Congressman Matt Gaetz (FL-01) filed a criminal referral against Facebook CEO Mark Zuckerberg for making materially false statements to Congress while under oath during two joint hearings in Congress on April 10th, 2018 and April 11th, 2018. During a hearing of the House Energy and Commerce Committee and also a joint hearing of the Senate Judiciary Committee and the Senate Commerce, Science, and Transportation Committee, Mr. Zuckerberg repeatedly and categorically denied his company engaged in bias against conservative speech, persons, policies, or politics and also denied that Facebook censored and suppressed content supportive of President Donald Trump and other conservatives.
***
Take all of your fellow United States of America haters with you.
And don't let the door hit you in the ass.
Movie star Tom Hanks and wife Rita Wilson have officially become citizens of Greece, the country's prime minister announced Sunday. Prime Minister Kyriakos Mitsotakis made the announcement in an Instagram post in which the couple pose with passports. "@ritawilson @tomhanks are now proud Greek citizens!" Mitsotakis writes in the social media post.
***
Hey Lindsey.
Put up or STFU. We are tired of you pretending to be Mr. Tough Guy of Law and Order.
Sen. Lindsey Graham on Sunday teased the release of evidence showing that the FBI "lied their ass off" to Congress regarding the reliability of the Steele dossier, which the bureau used as part of its investigation of the Trump campaign. "I will tell you next week what I found," the South Carolina Republican said in an interview on "Fox Sunday Futures" with Maria Bartiromo. "Here is what I think I'm going to be able to show to the public. Not only did the FBI lie to the court about the reliability about the Steele dossier, they also lied to the Congress. That's a separate crime."
***
This may be snicker worthy.
H/T Bitter Clinger
Around 1 p.m. at least two people were shot at the NFAC Black Militia gathering. Preliminary reports suggest an accidental weapon fire, and two people were wheeled off my medics. The militia, which call themselves the "Not F-cking Around Coalition," had a rough start to their march. "One person of the NFAC militia group accidentally discharged his weapon injuring himself and one other individual. Both individuals have been taken away by EMS. One shot in the leg and one shot in the hand." Seventy-six rioters in Louisville were arrested last night after police declared an unlawful assembly.
***
Per Walmart You must wear a mask.
Per Walmart you must not use your mask to protest.
Two shoppers who prompted confrontations with others for wearing swastika masks in a Minnesota store over the weekend have been barred from Walmarts nationwide. The two were filmed Saturday in a store in Marshall, Minnesota, wearing loose face coverings featuring a black swastika in a white circle on a red background — the flag of the German Nazi Party. When confronted, one woman said "I'm not a Nazi" and argued that their masks were a protest at the prospect of a Joe Biden presidency. The Minneapolis Star Tribune reported that police officers gave trespass notices to the 59-year-old man and 64-year-old woman, who have not been named.
Wearing masks made by Chinese Uighur Muslims is highly encouraged.
***
You may not believe this but I do have empathy for those who are unable to make their rent payment. However, as a former landlord I know the decks are stacked against landlords already.
How do you landlords meet their obligations for let's say, property taxes if the Dems get their latest pipe dream?
Landlords are encouraged to think creatively as 28 million Americans face eviction Sen. Kamala Harris joined the movement to address the housing crisis in America. The California Democrat introduced the Relief Act, which would ban evictions and foreclosures for a year for tenants and homeowners. Those affected would have 18 months to make up missed rent payments. This comes on the heels of a May survey by the American Apartment Owners Association that found nearly 60% of landlords said their tenants are unable to pay rent because of the coronavirus and 80% said they're willing to work with these renters. "We made it pretty clear to our landlords that people aren't just suddenly going to be able to afford to pay back everything they owe on one day," said Alexandra Alvarado, the association's director of marketing and education. "So it doesn't make sense to create a plan that isn't realistic."
***
Seeking perfection in an imperfect world.
The left continues to eat their own.
'Implying they lack individuality' "I bet we all look alike to you" is a common accusation leveled against white people who unintentionally mix up the names of black people. But what if the person mixing up names is herself black? Student activists at Scripps College, a women-only member of the Claremont Consortium, are demanding the firing of Dean of Students Charlotte Johnson because she has a "pattern" of confusing black students for each other. A petition to the Board of Trustees, dated June 14 but only brought to light Tuesday by The Claremont Independent, cited only two students whose names Johnson confused, however:
***
Thoughts from an old fashioned "Liberal", an interesting read by Prof. Alan Dershowitz.
The combination of elected prosecutors and elected judges has made our legal system far too political. Too many decisions are made by people, crowds, and pressure groups. When you combine four aspects of our system -- prosecutors are elected, judges are elected, juries are ordinary, lay people, and the judges who control the juries are often subject to re‑election -- the risks of our justice system being turned over to the masses, to the mobs, to the crowds, to the chanters, becomes all too real, and our system of checks and balances becomes weaker. Remember that when America was founded at the end of the 18th century, the greatest fear was of the mob. We were watching what was happening a little later on in France with the revolution, and with the killing of so many innocent people in the name of the revolution. It is very hard to be a dissenter today. If you are a dissenter today, you risk being canceled. If you are an editor who is willing to publish dissenting material, you risk being fired. If you are a dissenter today in a crowd, you risk being beaten up. If there were no police, if the police were defunded, wealthy people would hire private security guards, but the people who cannot afford private guards need to have a well‑funded police force. I am in favor of extra funding for the police. Give them better training. Teach them how to subdue people without using lethal force.
***
It is refreshing that some Christian churches are fighting back at persecution.
California churches say, "Enough!"
Grace Community Church in Los Angeles County is the latest Christian congregation to challenge California Gov. Gavin Newsom's ban on religious gatherings in 30 Golden State jurisdictions. Grace is led by Pastor John MacArthur, one of the nation's most influential evangelical Christian pastors and authors. His ministries encompass books, translations of the Bible, radio and digital programs seen around the world, missionary works and multiple other outlets. In a July 24 statement issued by him, other members of the pastoral staff and the elders of Grace, it was announced that: "In response to the recent state order requiring churches in California to limit or suspend all meetings indefinitely, we, the pastors and elders of Grace Community Church, respectfully inform our civic leaders that they have exceeded their legitimate jurisdiction. Faithfulness to Christ prohibits us from observing the restrictions they want to impose on our corporate worship services."
***
Mike Rowe the voice of reason and common sense on the Kung flu.
In a recent post, you said you've been to Tennessee and Georgia, giving speeches and filming for your new show. Before that, you were on the road shooting for Dirty Jobs. Is it really so important to film a television show in the midst of pandemic? Is it responsible of you to encourage this kind of behavior when infection rates are spiking? Don't you watch the news? More and more cases every day – aren't you concerned? Darlene Gabon
Hi Darlene Of course, I'm concerned. I'm just not petrified. On March 15th, the day after my part of the country was locked down, I posted a link to an interview with Dr. Michael Osterholm. I'm posting it again, because I believe you and everyone else in the country would benefit from listening carefully to what he has to say. https://bit.ly/2WLOM6o Dr. Osterholm is the Director of Infectious Disease Research and Policy. This is the same epidemiologist who ten years ago, predicted a coronavirus would come from China and turn our country upside down. In his book "Deadliest Enemies," he anticipated the utterly irresponsible way in which the media would report on the situation, the completely opportunistic and shamelessly political way our leaders would likely react, and the unprecedented chaos and confusion that would arise from all the mixed messages from the medical community. His resume is unexampled, https://bit.ly/3jvzQTW, and his analysis of the situation is the most logical and persuasive of any I'd heard so far. He's also the only expert I know of who hasn't walked back his numbers, reconsidered his position, or moved the goalposts with regard to what we must do, what we can do, and what he expects to happen next. I say all of this because Dr. Osterholm publicly predicted - in early MArch - that we could conservatively see over 100 million COVID cases in this country, with a very strong possibility of 480,000 fatalities – even if we successfully "flattened the curve."
Darlene is really a Karen of the nth degree.
***
The ONT Musical Interlude
&&&
***
Why say "please" when you can reach out and grab someone?
Genius Award Winner.
A woman allegedly battered her father and attempted to grab his genitals during an argument over him "not sharing his medical marijuana with her," Florida police report. Cops allege that Dakota DiRienzo, 22, tangled with her father Luigi, 59, inside his residence at the Pelican Way mobile home park in Sebastian, a city just north of Vero Beach. As detailed in an arrest affidavit, the younger DiRienzo reportedly told police that she and her father "were involved in an argument...due to him sharing his medical marijuana with his friends but not her." During the confrontation, DiRienzo allegedly pulled her father to the ground, tearing his shirt. Luigi's girlfriend told cops that "Dakota attacked Luigi by pulling him down to the ground, and by attempting to grab his genitals.
***
Weekly commenter stats for week of 7-27-2020
 Top 10 commenters:
1 [603 comments] 'TheJamesMadison, running from a biplane in a cornfield' [84.64 posts/day]
2 [578 comments] 'Insomniac - Ex Cineribus Resurgo'
3 [425 comments] 'rhennigantx'
4 [405 comments] '... '
5 [383 comments] 'Commissar Hrothgar -YOU are all in this together!'
6 [373 comments] 'Can't resist temptation '
7 [342 comments] 'Skip'
8 [338 comments] 'Christopher R Taylor'
9 [336 comments] 'runner'
10 [327 comments] 'Sponge - China is Asshoe!' Top 10 sockpuppeteers:
1 [272 names] 'Rev. Miklos Sharpton' [38.18 unique names/day]
2 [55 names] '18-1'
3 [43 names] 'Notorious BFD'
4 [43 names] 'Duncanthrax'
5 [39 names] 'Count de Monet'
6 [37 names] 'I am the Shadout Mapes, the Housekeeper'
7 [31 names] 'Last Days of the Republic.'
8 [27 names] 'Huck Follywood, protester'
9 [26 names] 'Cicero (@cicero)'
10 [23 names] 'Gilded Age II'
***
Tonight's ONT has been brought to you by Arborist Humor.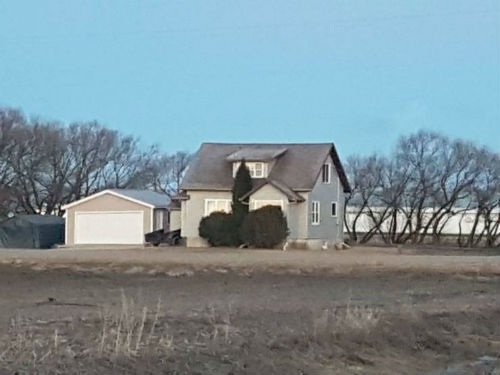 Notice: Posted with permission by the Ace Media Empire and AceCorp, LLC. The ONT is proudly Glutten free. Or so says our legal counsel Dewey, Cheatem & Howe, S.C.
Posted by: Misanthropic Humanitarian at
10:05 PM
MuNuvians
MeeNuvians
Polls! Polls! Polls!
Frequently Asked Questions
The (Almost) Complete Paul Anka Integrity Kick
Top Top Tens
Greatest Hitjobs
News/Chat