Wednesday Overnight Open Thread (7/22/20)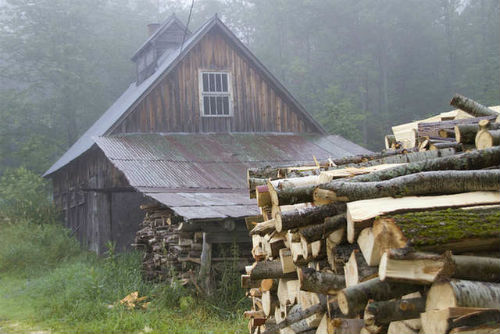 ***
The Quotes of The Day
Quote I
"Portland, Oregon, is not out of control. To be sure, there are some people who have strong feelings and there are some who have done things that are inappropriate and unlawful, but that is the challenge of our local officials and our state officials to manage it, not having somebody unwelcome, uninvited, and unprepared, coming in to take this difficult situation and make it worse." Rep. Earl Blumenauer (D-OR)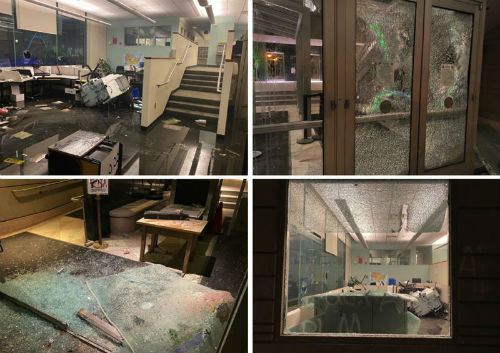 Quote II
"One possibility is that sites on this blacklist are being penalized, and the glitch was that the penalty was accidentally set so high that these sites were effectively removed from Google search. I've found that a lot of people tend to conflate algorithms with AI since they're both automated, but AI isn't as objective and mechanical as algorithms are." Former Google engineer Tom Wacker
Quote III
Having been married for 45 years with two daughters, I'm very cognizant of my language. The offensive name-calling words attributed to me by the press were never spoken to my colleagues and if they were construed that way, I apologize for their misunderstanding. Rep. Ted Yoho (R-FL)
***
We should all know by now that our judicial system is a farce. Still not convinced?
Boston's WPRI reported Wednesday that "a federal judge is seeking alternative proposals to imprisonment for a Warwick man convicted in a terror plot to behead a conservative blogger."
The question that follows is inevitable: if Nicholas Rovinski, 29, a convert to Islam who plotted to murder Pamela Geller for the crime of drawing Muhammad, had plotted instead to kill some prominent Leftist such as Linda Sarsour, would there be even the remotest possibility that he could get released early? In today's overheated, hyper-woke environment, the answer is unfortunately quite clear.
***
Not only is our judicial system a farce,
it's also a criminal enterprise. What else would you call the full force of a government which fabricates its own evidence?
Gardner, a prosecutor backed by George Soros during her election, filed a charge of felony unlawful use of a weapon as well as a misdemeanor charge of fourth degree assault against both McCloskeys. The Missouri Attorney General said he would be looking into dismissing the case because in his opinion it had no basis and was political in its filing. The Missouri governor said if they were convicted he would likely pardon them. But a story breaking today shows another big problem in the case and it's pretty troubling. When the gun that Patricia McCloskey had was turned over to the authorities, it was inoperable and inoperable when it arrived at the St. Louis Police crime lab.
***
An ONT with filler material, who would have thought?
He who smelt it dealt it.
As that anti-masker having a tantrum in a Panera pointed out, you can smell a fart even though it passes through the fabric of your pants. Her point seems to be that fabric cannot block air, and thus masks cannot block things that are carried in air. She's wrong, but let's examine why. A cloth mask's job is to block droplets containing the coronavirus. It works best to block the large droplets that come from your own mouth and nose (so you won't risk infecting others), but it may also provide some protection against droplets produced by other people.
***
We keep hearing, "It's the humidity, not the heat."
Sony has introduced a product to help beat back the humidity issue. There is now a wearable air conditioner.
I don't think my opinion on Japanese summers is particularly unusual, which is probably why Sony decided to go ahead with the Reon Pocket through its First Flight internal-startup-incubator-slash-crowdfunding-platform. First Flight has previously led to products like the FES E Ink watch, the Huis smart home universal remote, and the Wena Wrist modular smartwatch. Now we have the Reon Pocket, which can only be described as a wearable air conditioner, and I've been testing it out. The Reon Pocket is a fairly slim palm-sized white plastic device that charges over USB-C and connects to your iOS or Android phone with Bluetooth. It definitely looks like a Sony gadget. There's a silicone pad on the back that you can press against your skin, and the Reon Pocket uses the Peltier effect to cool or warm itself up by absorbing and releasing heat. You can use it handheld, but the most widely promoted use cases involves buying Sony's special V-neck undershirts with a pocket on the inner back to keep the device resting between your shoulder blades.
***
If you are fucking up more than 50%,
It's not a flaw. It borders on criminal malfeasance.
90 people in the state of Connecticut were found to actually have been negative for coronavirus after receiving positive tests, MSN reported on Tuesday. The state's Department of Public Health said that its state laboratory found a "flaw" in one of its testing systems and that 90 of 144 people who were tested for the virus between June 15 and June 17 received false positive tests. 161 specimens were collected and a total of 91 of those showed false positives. Many of those who received the false tests were nursing home residents. The state said that it reported the flaw to the test manufacturer and the FDA. It has taken "immediate steps" to make sure patients have been notified - hopefully more than just forwarding them a copy of this article.
***
Let me process this. Talking to someone and being intimate with a stranger I risk contracting Covid-19.
Having oral sex at a "glory hole" I'm safe and in the clear? Government!!!
B.C. health officials are recommending an age-old, occasionally cutting-edge tactic for sex during the coronavirus pandemic: "glory holes." The B.C. Centre for Disease Control added new recommendations for socially distant sex to its COVID-19 website this week. One of those tips was to try using a "glory hole" — a hole cut into a wall that's only large enough for a penis to slip through. Glory holes are typically used for anonymous oral or penetrative sex, according to Urban Dictionary, but they're also an excellent way to limit physical contact during intercourse, the B.C. CDC says. "Use barriers, like walls (e.g., glory holes), that allow for sexual contact but prevent close face-to-face contact," the health organization writes on its website.
The Bulwark and the Lincoln Project staffs are quite relieved.
***
Typical government official, making shit up as they go along. I could have told you months ago the Kung flu would be here for good. You can't cure the common cold. You can't cure the flu. Who made you God Fauci thinking you could wipe out a virus?
***
Black Lives Matter Human helicopter.
***
OK Texas Morons, is this a good thing or is Col. Allen West just a carpet bagger?
"Truly Humbled" Allen West Releases Statement After Winning Texas GOP Chair Retired Lt. Colonel and former Florida Congressman Allen West unseated James Dickey as Texas Republican Party Chairman in the early hours of Monday morning. West released the following statement on twitter: I just want to say how truly humbled I am by this honor, and that I will work hard for Texas and Texans. I would like to thank my amazing and dedicated team, as well as an incredible number of supporters. Thank you all! Now the work begins…
***
Voluntarily having your DNA checked?
Oh hell, what could go wrong?
An anonymous reader quotes a report from BuzzFeed News:
On July 19, genealogy enthusiasts who use the website GEDmatch to upload their DNA information and find relatives to fill in their family trees got an unpleasant surprise. Suddenly, more than a million DNA profiles that had been hidden from cops using the site to find partial matches to crime scene DNA were available for police to search. The news has undermined efforts by Verogen, the forensic genetics company that purchased GEDmatch last December, to convince users that it would protect their privacy while pursuing a business based on using genetic genealogy to help solve violent crimes. A second alarm came on July 21, when MyHeritage, a genealogy website based in Israel, announced that some of its users had been subjected to a phishing attack to obtain their log-in details for the site -- apparently targeting email addresses obtained in the attack on GEDmatch just two days before. In a statement emailed to BuzzFeed News and posted on Facebook, Verogen explained that the sudden unmasking of GEDmatch profiles that were supposed to be hidden from law enforcement was "orchestrated through a sophisticated attack on one of our servers via an existing user account." "As a result of this breach, all user permissions were reset, making all profiles visible to all users. This was the case for approximately 3 hours," the statement said. "During this time, users who did not opt in for law enforcement matching were available for law enforcement matching and, conversely, all law enforcement profiles were made visible to GEDmatch users." It's unclear whether any unauthorized profiles were searched by law enforcement.
***
The ONT Musical Interlude
Do you like the Blues? Planning on a trip to the Windy City?
You will have to check out the Muddy Waters Museum.
Muddy Waters' former house in Chicago will be renovated into a museum and community center, the Hyde Park Herald reported on Tuesday. The National Trust for Historic Preservation has given a $50,000 grant to transform the six-time Grammy-winning blues musician's brick house — situated on 4339 S. Lake Park Ave. in the North Kenwood neighborhood of the city — into the Muddy Waters MOJO Museum. The grant arrives through the African American Cultural Heritage Action Fund. Led by Waters' great-granddaughter, Chandra Cooper, the MOJO renovation project will include a neighborhood museum attached to a community center. In addition to exhibits with a focus on Waters and the blues, the space will include a small venue, a recording studio, and a community garden.
&&&
Born on this day: 22 Jul 1944
Rick Davies, vocalist and keyboardist with Supertramp, who had the 1979 UK No.7 and US No.6 single with 'The Logical Song' and the 1979 US No.1 and UK No.3 album Breakfast In America. Davies is the only member of Supertramp to have been with the group for their entire history, and has composed many of their most well-known songs, including 'Goodbye Stranger', and 'Bloody Well Right'.
22 Jul 1947 via thisdayinmusic.com
&&&
Born on this day: 22 Jul 1947
Don Henley, singer, songwriter, and drummer with the Eagles, who had the 1977 US No.1 & UK No.8 single 'Hotel California', plus 5 US No.1 albums. The Eagles 'Greatest Hits 1971-1975' is the second biggest selling album in the world with sales over 30m. Henley had the 1985 solo US No.5 & UK No.12 single 'The Boys of Summer'. via thisdayinmusic.com
***
Do not, I repeat, "Do not get on the bad side of this
Genius Award Winner.
JULY 21--A Michigan woman who wanted her ex-husband murdered tried to hire a killer via the farcical web site rentahitman.com, police allege. According to investigators, Wendy Wein, 51, this month filled out a "service request form" on the site, which describes itself as "your point & click" solution and boasts of "17,985 U.S. Based Field Operatives." Site visitors are assured that Rent-A-Hitman is compliant with provisions of the 1964 Hitman Information Privacy & Protection Act (HIPPA). A recent update on Rent-A-Hitman noted that, "We are still open during the COVID-19 pandemic," though "our Wuhan offices will be working on a reduced schedule." The form Wein submitted to the web site identified her former spouse as the intended victim, prompting Rent-A-Hitman's operator to contact the Michigan State Police since it appeared Wein was serious about soliciting a murder.
***
Once without the sense of touch. Now restored.
Tonight's Feel Good Story of The Day.
Imagine tying your shoes or taking a sip of coffee or cracking an egg but without any feeling in your hand. That's life for users of even the most advanced prosthetic arms. Although it's possible to simulate touch by stimulating the remaining nerves in the stump after an amputation, such a surgery is highly complex and individualized. But according to a new study from the University of Pittsburgh's Rehab Neural Engineering Labs, spinal cord stimulators commonly used to relieve chronic pain could provide a straightforward and universal method for adding sensory feedback to a prosthetic arm. For this study, published today in eLife, four amputees received spinal stimulators, which, when turned on, create the illusion of sensations in the missing arm.
***
Tonight's ONT has been brought to you by Cooperation.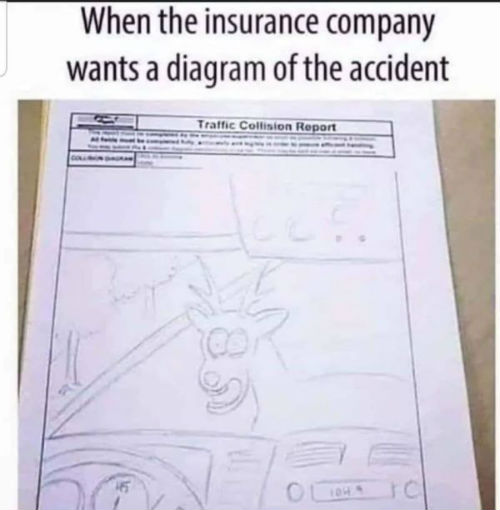 Notice: Posted with permission by the Ace Media Empire and it's industrious subsidiary AceCorp, LLC. No rights reserved, no shits given either.
Posted by: Misanthropic Humanitarian at
10:12 PM
MuNuvians
MeeNuvians
Polls! Polls! Polls!
Frequently Asked Questions
The (Almost) Complete Paul Anka Integrity Kick
Top Top Tens
Greatest Hitjobs
News/Chat