Thursday Night's ONT Needs A Hero!
I've been consuming a lot of comic book related entertainment lately, so I thought I'd talk about comics in tonight's ONT. If that's not your bag, just scroll down and join the gabfest, but meanwhile I'm going to talk comics, how'd that sound?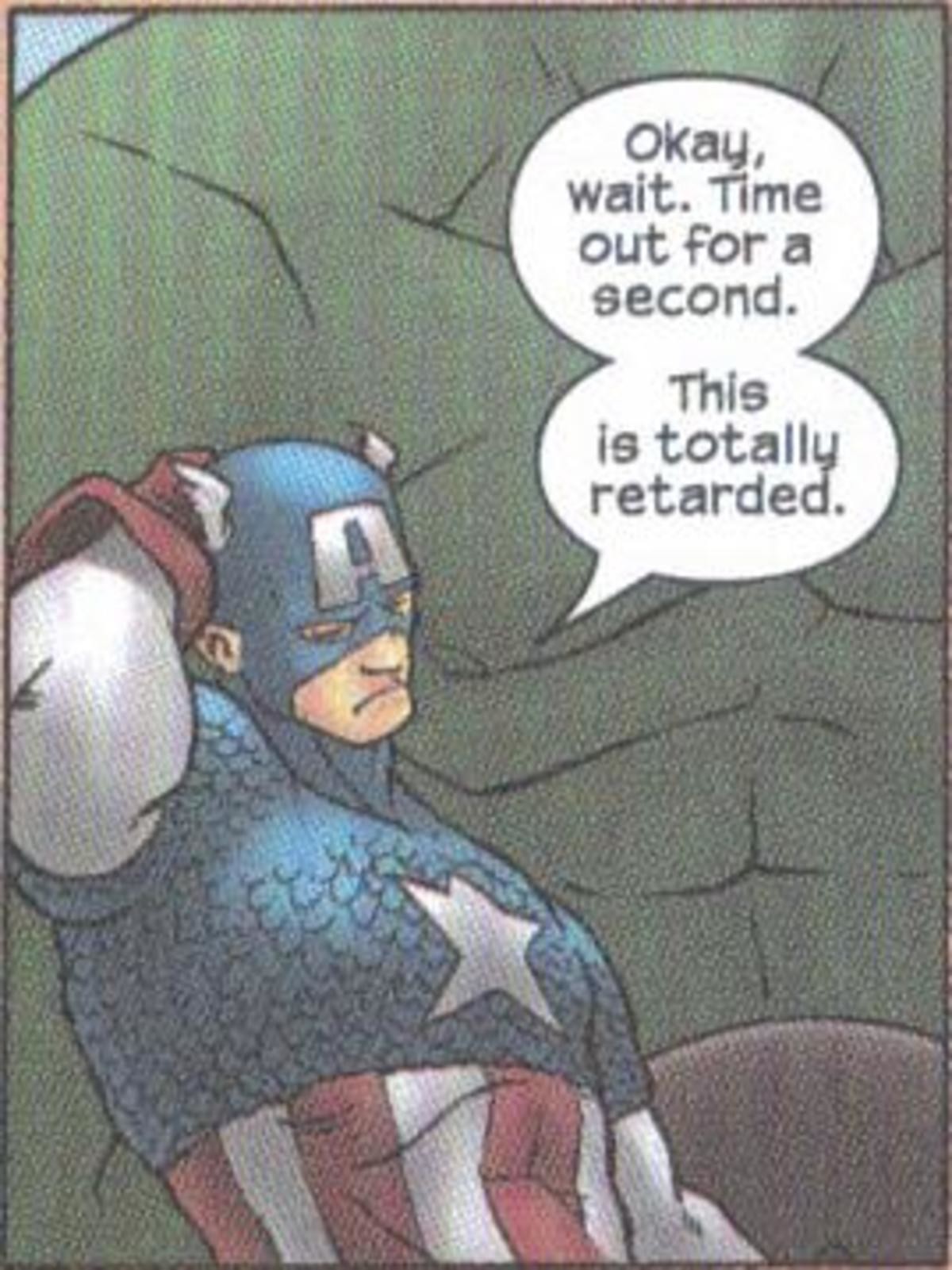 (As always, if any of these images are too small to read, right click on them and open them in their own tab)
Personally, I've always been a DC guy. Marvel just never caught my interest as a kid. I was aware of Marvel, and kinda knew some of their heroes (enough to laugh at these parody Spider-Man strips, (Fappo! and French Kiss are the funniest)), but it was DC that I spent my money on. I have seen all of the MCU films as an adult and will admit that they are much better than any DC live action films since Christian Bale played Batman.
Back in the day comics were silly. Ever see one of those ridiculous covers where Superman is guarding a fire plug from the citizens of Metropolis who are dying of thirst or where Joker is threatening Batman with a pair of fish?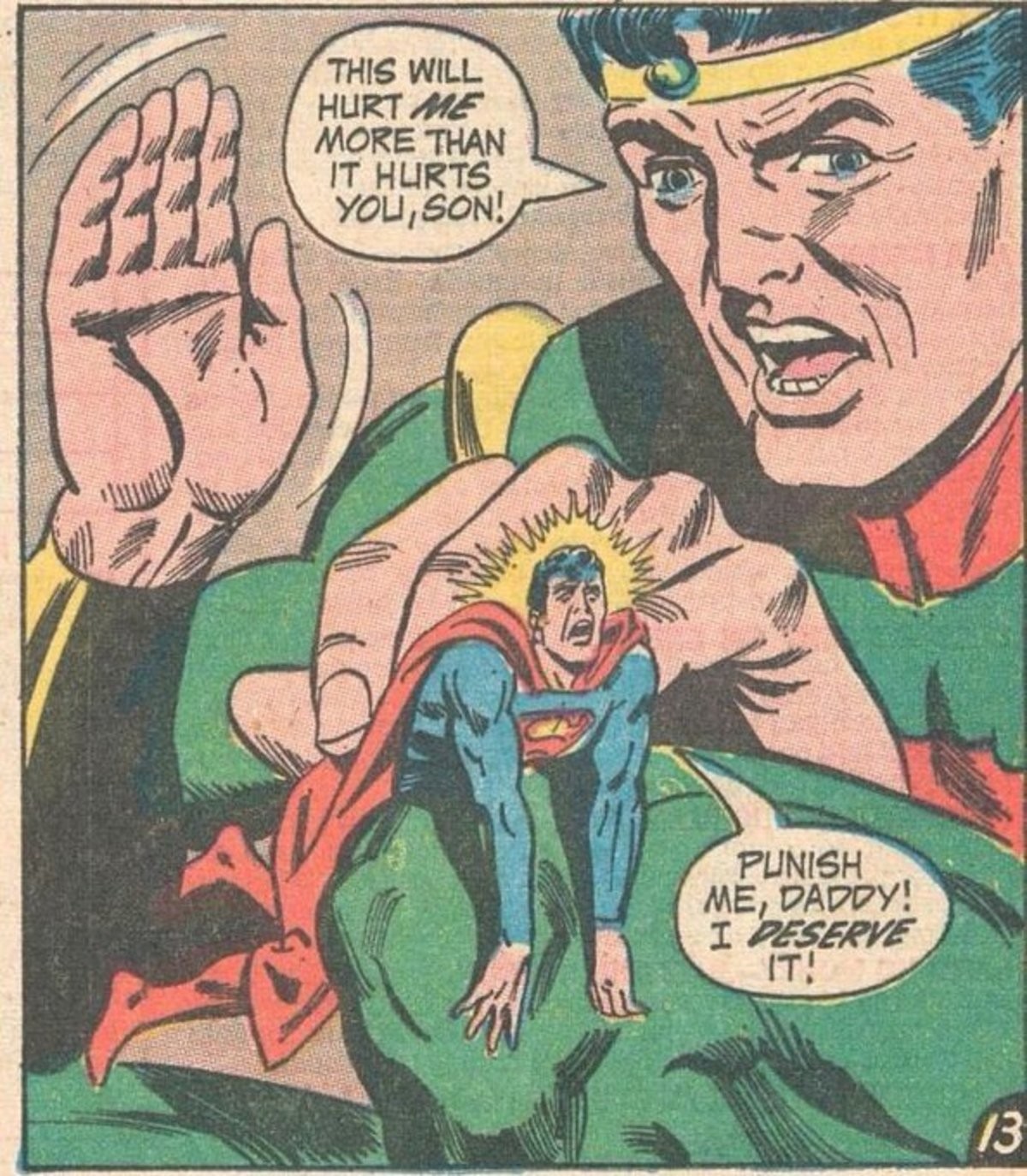 Silly
Originally, they would draw the cover first, and then have the writers concoct a story to fit it. It made for a lot of silly stories, and panels that were unintentionally erotic (unintentional? Maybe sometimes, but is it any surprise that the guy who invented Wonder Woman, a busty woman in a skin tight suit with wrist cuffs who tied men up with her magic lasso was a SDMB freak? His name was William Marston and he was a psychologist who lived with three woman in a "love unit" and also invented the lie detector).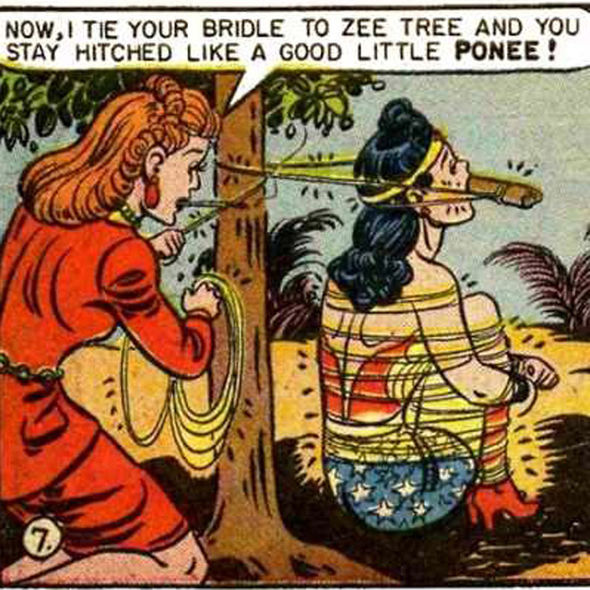 I rest my case
Unintentional?
By the time the 80s rolled around and I started buying comics, all that had changed and comics weren't silly anymore.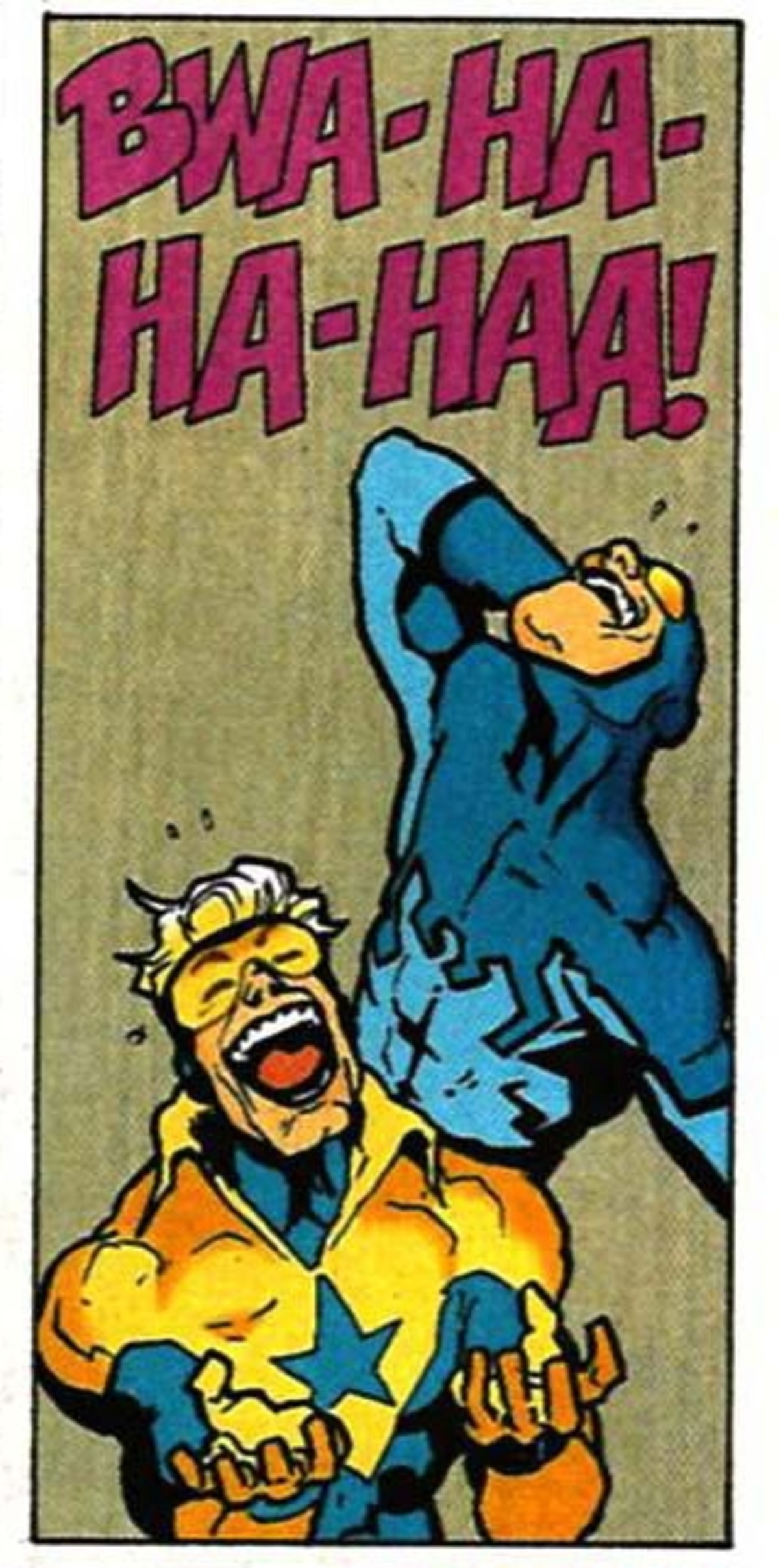 He thinks they weren't silly!
OK,
some
of that had changed. Aside from the inherent silliness of a grown ass adult putting on a costume and prowling the streets at night looking for bad guys, there were still silly plots galore. There was serious stuff too, however. Neil Gaiman's
Sandman
was a formidable bit of literature. Frank Miller's
Dark Knight Returns
wasn't kid's stuff either. It's not so much that comics "grew up" as it is that they started adding mature stories to the traditional Biff! Pow! Sock! superhero slugfests they had always published. And humor. There is a surprising amount of humor to be found in comics, much of it poking fun at the conventions of the medium.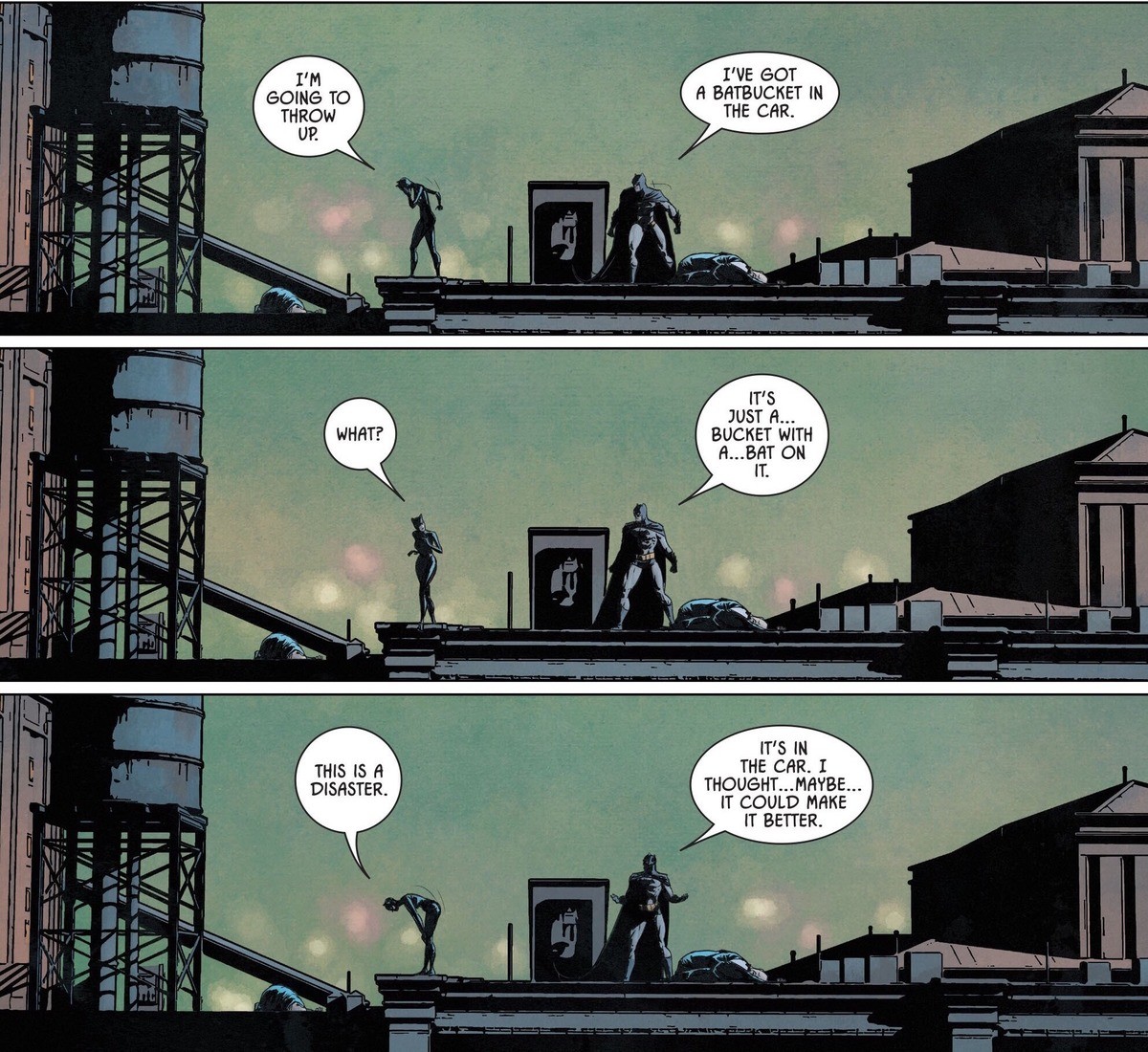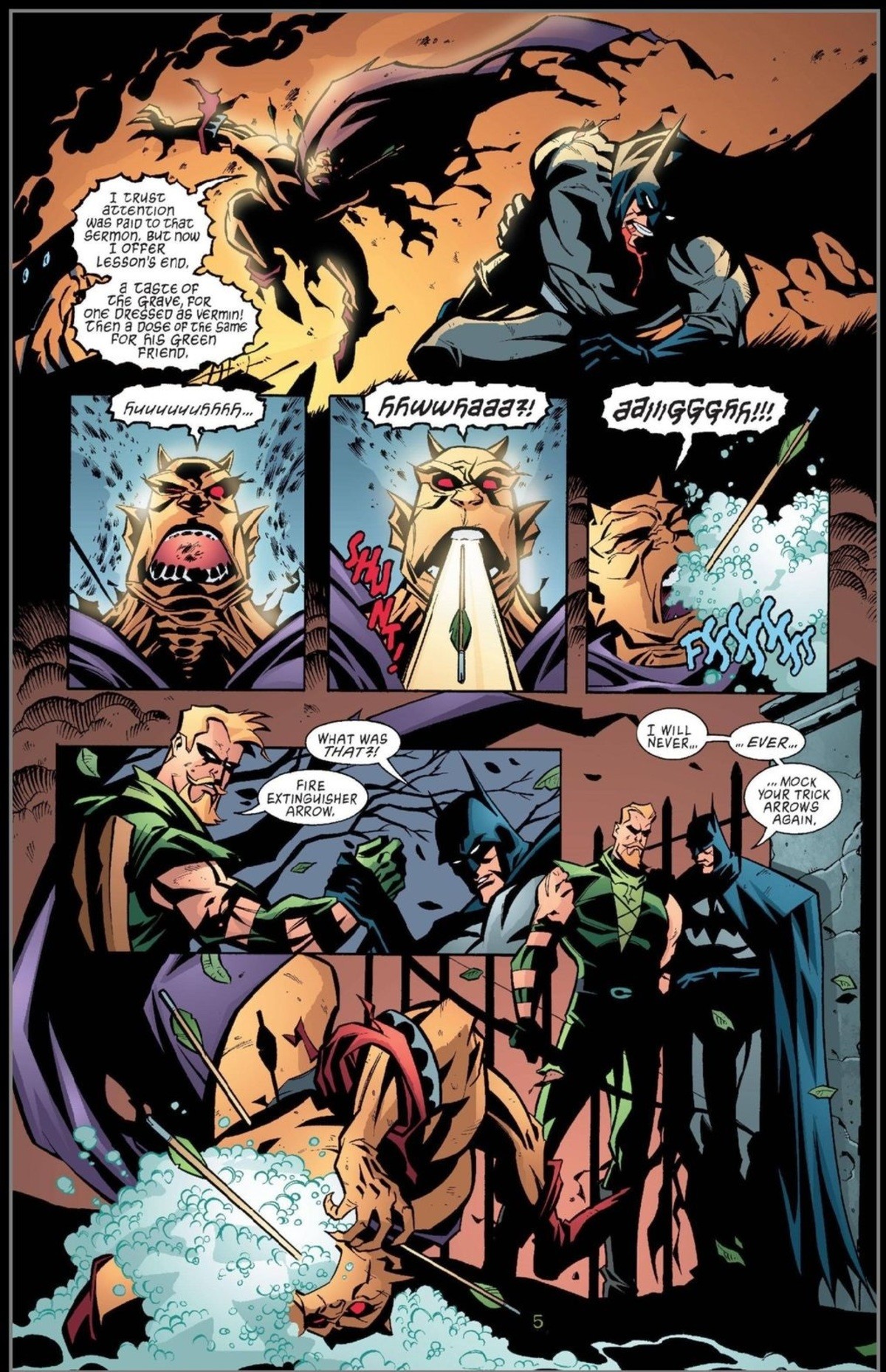 By the 90s I had pretty much stopped buying comics, and that's where things stayed until about a year ago, when someone mentioned a comics arc that seemed interesting (
Injustice
. After Joker tricks Superman into killing Lois Lane, who was pregnant with their child, Supes murders Joker and decides to rule the world with an iron fist to keep everyone "safe". He's not a benevolent dictator either, he's one of the most powerful beings in the universe who ruthlessly murders anyone who opposes him). That got me interested again, and I found that I had missed a lot. DC and Marvel ran a whole series of books under the "Amalgam" label which featured a combined universe.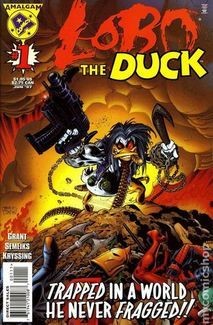 This is either stupid or brilliant, I don't know which
Warner Brothers also owns DC and there have been a number of, er, questionable crossovers.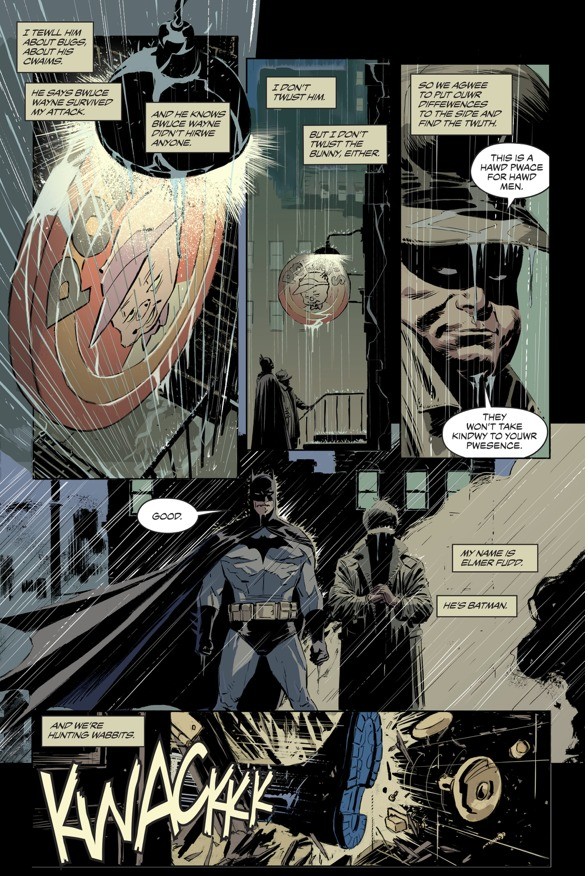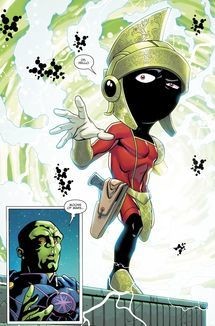 I haven't read any of them, but I'm intrigued they exist. I don't really read comics much, even now, but I have taken to watching DC animated movies and TV programs. Many of these are in fact excellent. There's a new
Harley Quinn
series that just wrapped its second season that is not canon and is most definitely NOT for kids. Where did it end up? Here's a clue: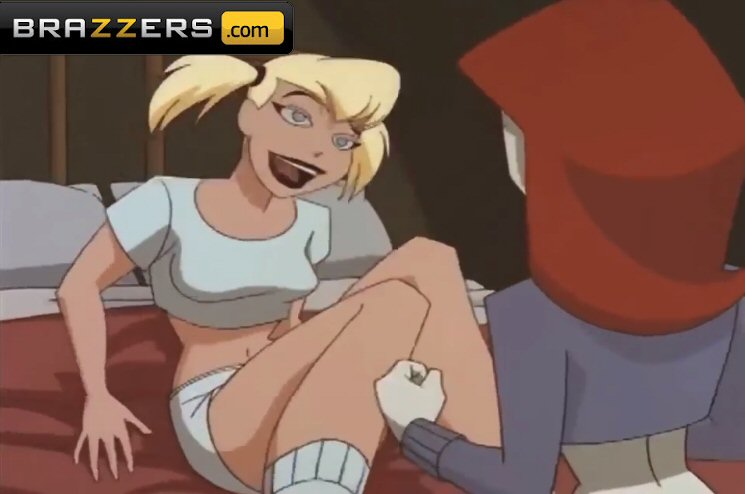 This still is not from the series, but as a meme it nails it
Ahh yes, memes. Superheroes abound in memes. Here's a good example from today's headlines: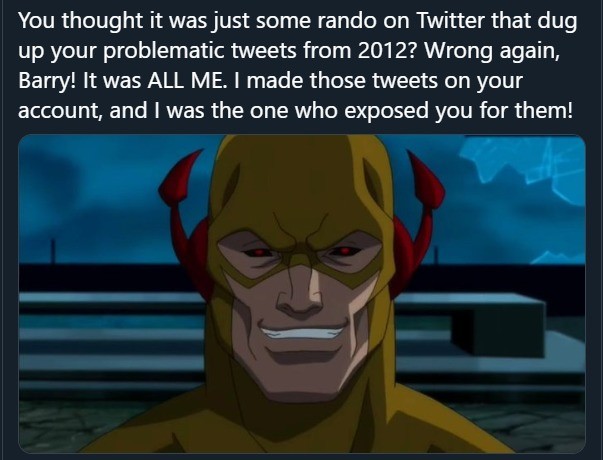 And here's a piece of fan art that is not only well drawn, but it's a neat little melding of fandoms as well:

And that's about it. Basically this ONT came about because I had all of the images above in my ONT pictures folder and crafted an ONT around them. If you don't like it, I'm sorry, I doubt I'll do one like this again. I hope it at least amused you, most of the above pics wound up in the folder because they amused me. Tonight's ONT brought to you by impeccable logic: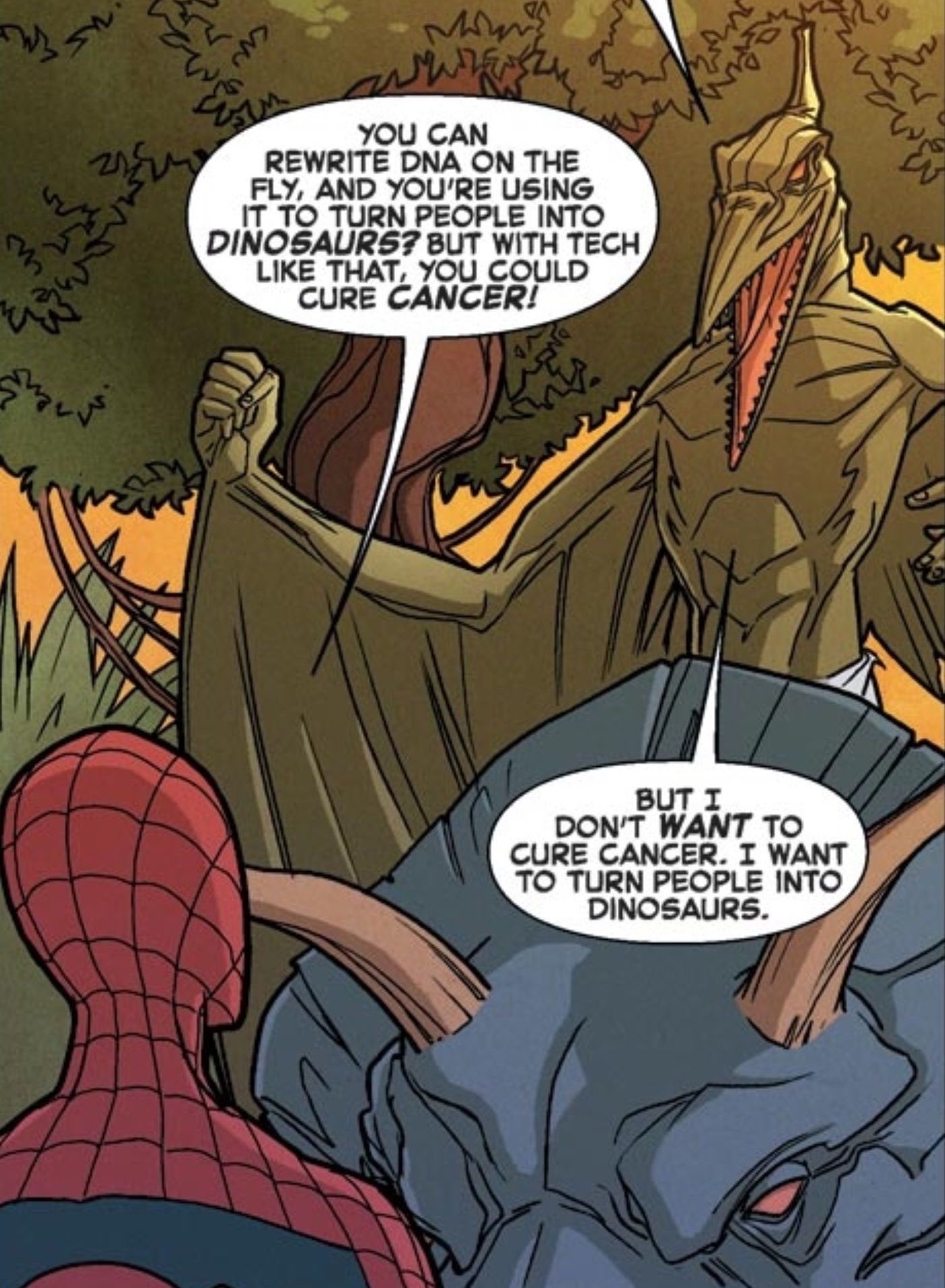 Bonus Cartoon: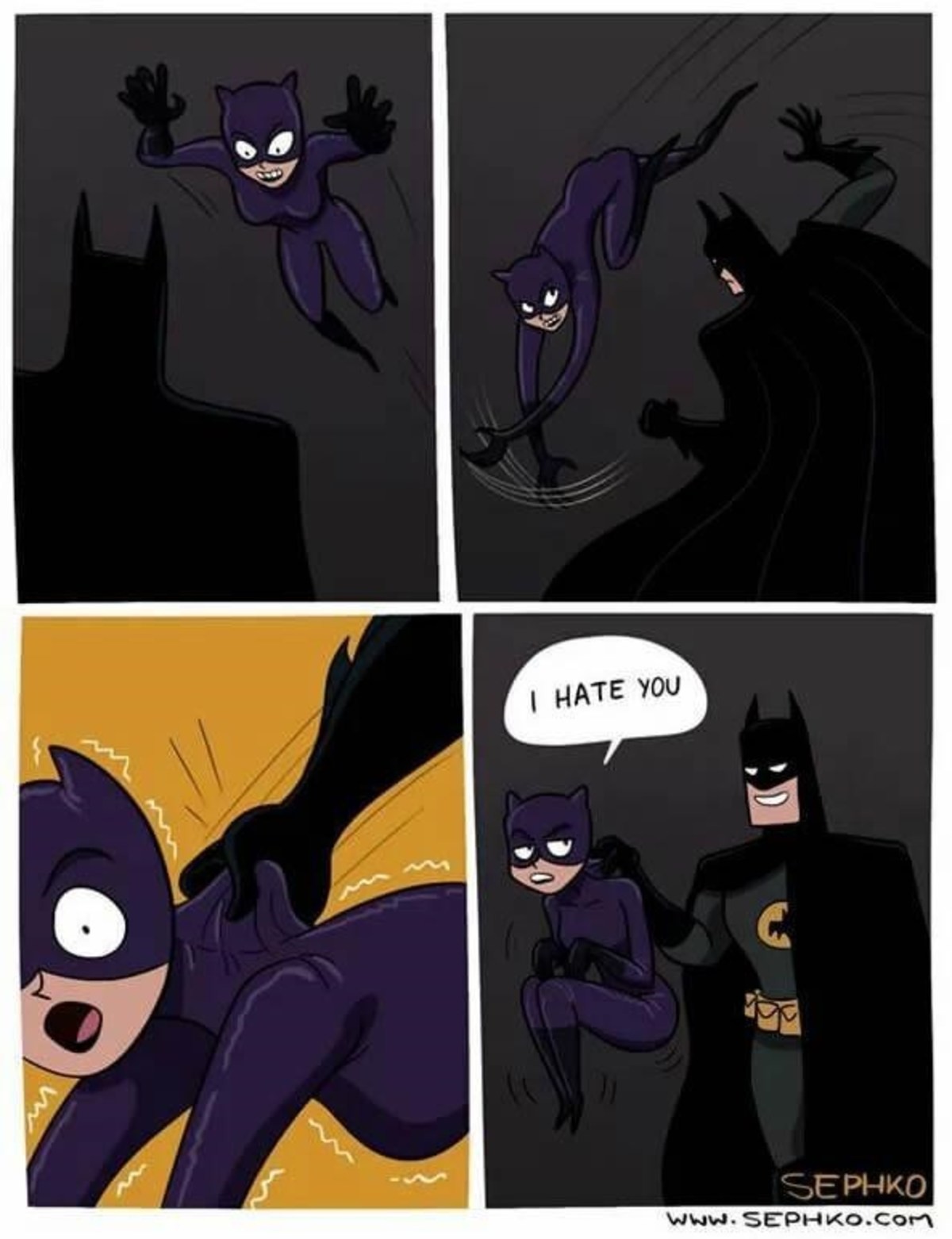 Posted by: WeirdDave at
10:00 PM