Sunday Morning Book Thread 06-21-2020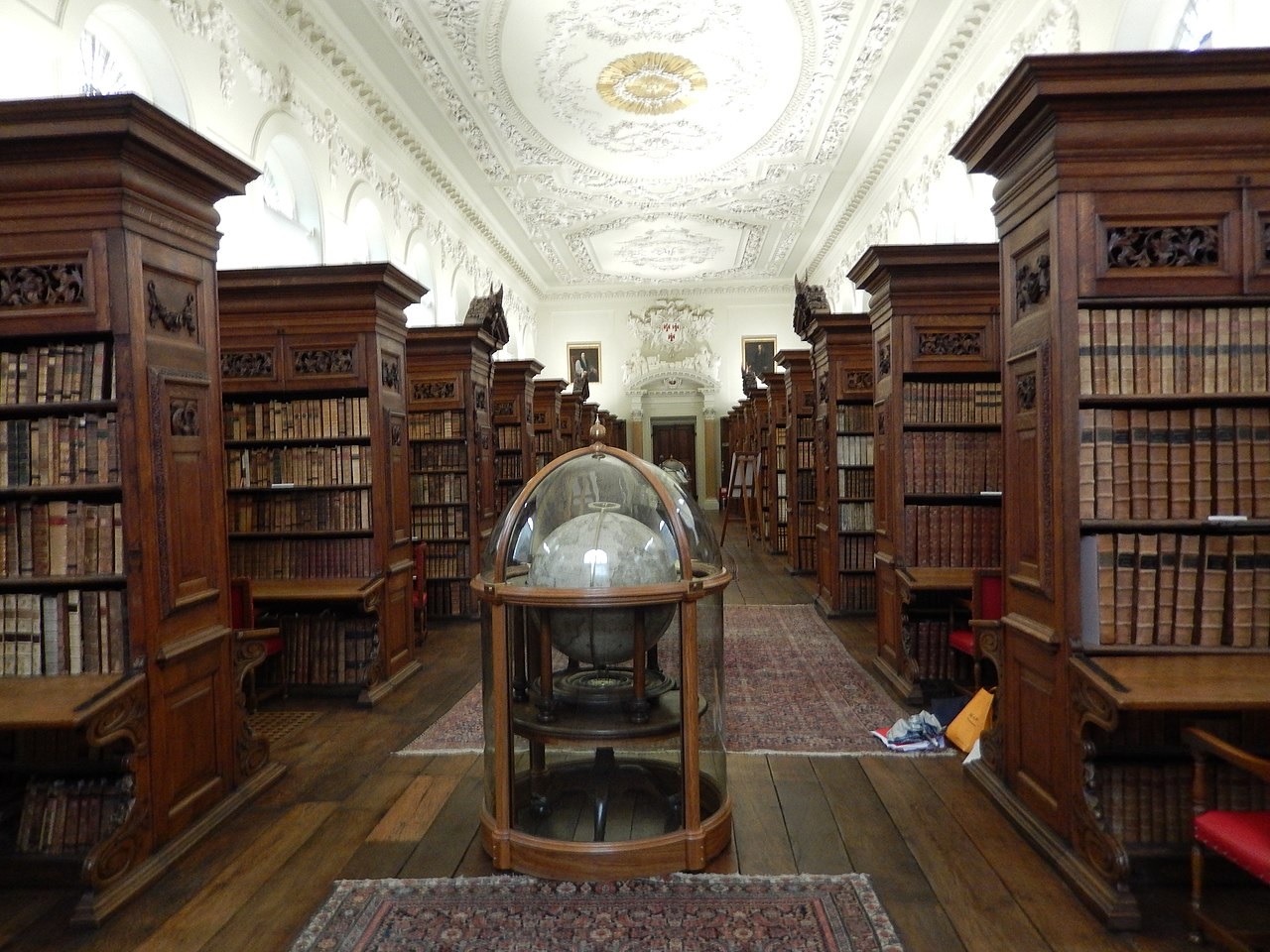 Queen's College Library, Oxford University
Good morning to all you 'rons, 'ettes, lurkers, and lurkettes, wine moms, frat bros,
crétins sans pantalon
(who are technically breaking the rules), micks, wops, dagos, beaners, hebes, icebacks, limeys and other Deplorable-Americans. Welcome once again to the stately, prestigious, internationally acclaimed and high-class Sunday Morning Book Thread, a weekly compendium of reviews, observations, snark, witty repartee, hilarious
bon mots
, and a continuing conversation on books, reading, spending way too much money on books, writing books, and publishing books by escaped oafs and oafettes who follow words with their fingers and whose lips move as they read. Unlike other AoSHQ comment threads, the Sunday Morning Book Thread is so hoity-toity, pants are required. Even if it's the pants worn by
these guys
, who look like a bevy of bridesmaids at Anderson Cooper's wedding.
Pic Note:
So who is the queen that Queen's College memorializes? Elizabeth I? Mary? Nope.
An earlier queen
:
"Hall of the Queen's Scholars at Oxford" was founded in 1341 by Robert de Eglesfield, a chaplain in the household of Queen Philippa, who named it in her honour.
That date is not a typo. Oxford University has been around for a long time. Philippa was the wife of King Edward III and they had thirteen(!) children.
It Pays To Increase Your Word Power®
"Although Bellerophon defeated the female band of Amazons, he in turn was defeated by the Xanthian women, who lifted their skirts and used the APOTROPAIC power of their genitals to drive him away from their city." -- from "Centaurs and Amazons" by Page duBois

APOTROPAIC: adjective; supposedly having the power to avert evil influences or bad luck.

Posted by: All Hail Eris, She-Wolf of the 'Ettes 'Ettes at May 31, 2020 09:09 AM (Dc2NZ)
( *types tasteless and peurile hoohah joke* ) ( *deletes tasteless and peurile hoohah joke* ) Sigh. And I had a photo from some feminist gathering to go with it, too. You should count yourselves lucky that we're all so refined and tasteful on the book thread.
Notes From the Underground
An important question posted in last week's book thread:
174 With the current PC purges going on, any suggestions on preserving eBooks from Kindle or other devices?

Posted by: Helena Handbasket at June 14, 2020 10:12 AM (0ReGO)
I've never liked "the cloud". It has always seemed to me to be so antithetical to the whole PC revolution. Because, in case we've forgotten, PC stands for "
personal
computer" with emphasis on the
personal
:
My
computer,
my
programs,
my
data. Back in the early days, due to technological limitations, computing was a bunch of dumb terminals wired to a giant central mainframe kept locked away in an air-conditioned room. All of your work, all of your data, was ultimately controlled by someone else, not you. And that's why the PC revolution was so, well, revolutionary. It decentralized and redistributed computing power and resources downward to greater numbers of users. So, in my view, "cloud computing" and subscription-based applications is a giant step backwards. I was rudely awakened two three years ago when I picked up my device and it informed me that Amazon had pushed out "an important update" to one of my Kindle books. I guess it was some the minor edits in the text, but I also noticed that a free chapter of a subsequent book that I had been meaning to read was now gone. I thought, hmmmm, if they can do that, they can make any changes they want, whenever they want, and I can do nothing about it. Because that's probably written to the terms of the agreement for using their platform. So, what to do? You'll need to make or acquire backup copies of your purchased books to store in a safe place, preferably offline. Whatever device you own, you're going to have to learn to "side-load" it. Meaning, transfer ebook files to it (usually via a USB cable) without going through Amazon or B&N. In order to do that, you need to find out where exactly ebooks are stored on your device. You'll have to familiarize yourself with its folder structure so you know where to look. A bit of sleuthing around using Bing or Google should be helpful. Then you can plug your device into your laptop or desktop PC and I don't know how it works in the Mac world, but in Windows 10, you'll be able to open the device in Explorer and navigate to where the ebook files are stored. Anything you purchase from Amazon (Kindle), Barnes & Noble (Nook) or Google (Google Play) you need to consider a loss. At any time, whatever you've purchase can be modified or deleted by the vendor, and there's not much you can do about it, because they're a lot larger and a lot more powerful than you. So do not think that whatever books you buy from those vendors will always be available to you. What makes this a bit tricky at that most Kindle, Nook, and Google play ebook files are stored on your device encased in a layer of DRM (digital rights management) code that serve as anti-piracy protection for the vendor. A couple of years ago, I changed the credit card I was using for Amazon purchases and suddenly I had to re-download the Kindle book I was reading. This suggests that your credit card info gets encrypted into the DRM layer of the ebooks you buy. So you can look for books without DRM. Baen's books are DRM-free as are some small percentage of Kindle books. And check Gutenberg.org and archive.org if it's an older book. I've also used bittorrent to acquire archival copies of books I have already purchased, so I don't have fool with the DRM issues. And I store nothing permanently on "the cloud". All of my archival copies are stored on a 6TB drive in a non-standard folder. That is, the folder is not named "Documents" or "My Documents" or "My Books". If I really wanted to be safe, I'd unplug the drive when I wasn't using it, but I'm too lazy. If I want to read one of my ebooks, I generally use Google Plsy. It can handle pdf and ePub files, and I just sign in to
https://play.google.com/books/ebooks
and it's very easy to upload books. Since I didn't purchase the book from Google, it technically doesn't know I own it, although I suppose it can see it if some Google tech does some snooping. The Google Play app on my Android device works very well for me, it will see the new book and automatically download it for reading. When I've finished the book, I delete it. And my archival copy is not involved at all. So that is my general method for dealing with internet snoops and ebook censors. I know it's not airtight, but it works for me OK. I'd be interested to hear how you morons protect your ebooks from the crybully mob.
Who Dis: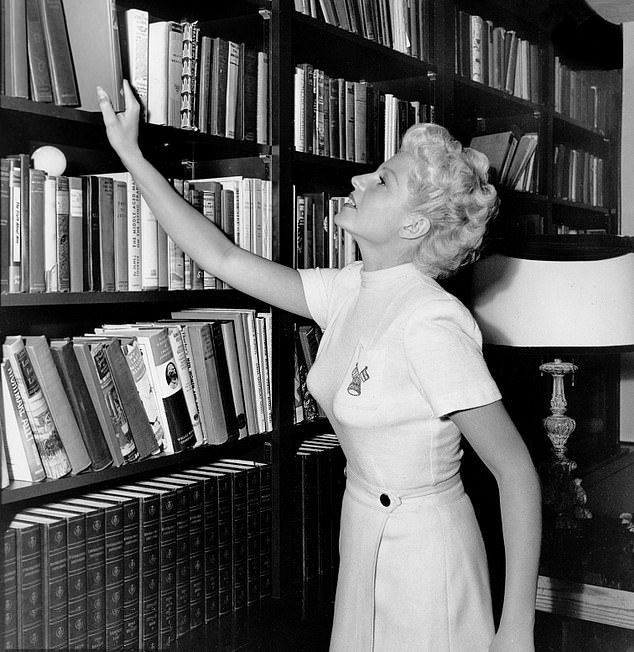 (Last week's 'who dis' was author
Margaret Mitchell
)
Homesteading: Still A Thing
This is a Kickstarter project
for a book that teaches the basics of how to be more self-sufficient:
I'm Travis Corcoran. For 20 years I lived in the big city and worked at tech companies. My heat and water came from city utilities. My food came from the supermarket.

Seven years ago I moved to a farm in the countryside. I still work for tech companies (remotely), but now I heat my house with firewood from my forest. I grow my own fruits and vegetables. I make my own bacon, from pigs I raise and butcher.
Good for potential preppers or even if you just want to live off the grid a little bit. Much more information on
the Kickstarter page
.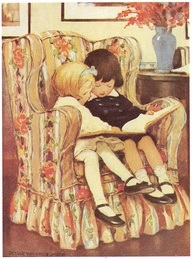 Moron Recommendations
56 Finished Stella Gibbons excellent Gothic comedy romance - Cold Comfort Farm, and reading Eccentric Lives and Peculiar Notions, recommended on the thread a few weeks back. Interesting and entertaining.
Posted by: Hans G. Schantz at June 14, 2020 09:27 AM (FXjhj)
Cold Comfort Farm
by Stella Giggonsgets a lot of rave reviews:
"Quite simply one of the funniest satirical novels of the last century." ŚNancy Pearl, NPR's Morning Edition

The deliriously entertaining Cold Comfort Farm is "very probably the funniest book ever written" (The Sunday Times, London), a hilarious parody of D. H. Lawrence's and Thomas Hardy's earthy, melodramatic novels.

In Gibbons's classic tale, a resourceful young heroine finds herself in the gloomy, overwrought world of a Hardy or Bronte novel and proceeds to organize everyone out of their romantic tragedies into the pleasures of normal life. Flora Poste, orphaned at 19, chooses to live with relatives at Cold Comfort Farm in Sussex, where cows are named Feckless, Aimless, Pointless, and Graceless, and the proprietors, the dour Starkadder family, are tyrannized by Flora's mysterious aunt, who controls the household from a locked room. Flora's confident and clever management of an alarming cast of eccentrics is only half the pleasure of this novel. The other half is Gibbons's wicked sendup of romantic cliches, from the mad woman in the attic to the druidical peasants with their West Country accents and mystical herbs.
And
the Kindle edition
is only $1.99.
___________
I noticed that the price for the Harry Harrison science fiction novel
Deathworld
has been permanently set to be $0 on Amazon. So I checked Gutenberg and yes, it appears to be
in the public domain
. Also
Planet of the Damned
, but not the sequel,
Planet of No Return
. In fact,
most of his other books
are not.
The Stainless Steel Rat
(1961) is not in PD even though it came out one year before PotD (1962), which is. Did whoever is in charge of Harrison's estate forget to renew some copyrights? I don't know. I must admit I am thoroughly confused by the copyright laws that governs these things.
___________
78 I just got Killers of the Flower Moon. True story about how Osage Indians were systematically murdered after oil was found on their Oklahoma reservation. Start of the FBI.
To be a Scorsese movie next year.

Posted by: Ignoramus at June 14, 2020 09:36 AM (9TdxA)
Killers of the Flower Moon: The Osage Murders and the Birth of the FBI
sounds like an SJW wet dream: Minority victims! Racism! Big Oil! Corrupt white guys! J. Edgar Hoover! Perhaps it is, but the facts still remain: in the 1920s, the Osage tribe was stilling on some very lucrative oil lands. They grew very wealthy:
In the 1920s, the richest people per capita in the world were members of the Osage Indian nation in Oklahoma. After oil was discovered beneath their land, they rode in chauffeured automobiles, built mansions, and sent their children to study in Europe.
And then what happens sounds like it came right out of a noir crime thriller:
Then, one by one, the Osage began to be killed off. The family of an Osage woman, Mollie Burkhart, became a prime target. Her relatives were shot and poisoned. And it was just the beginning, as more and more members of the tribe began to die under mysterious circumstances...In Killers of the Flower Moon, David Grann revisits a shocking series of crimes in which dozens of people were murdered in cold blood. Based on years of research and startling new evidence, the book is a masterpiece of narrative nonfiction, as each step in the investigation reveals a series of sinister secrets and reversals.
Scorsese's film adaptation
(starring Leonardo DiCaprio), is scheduled for a 2021 release.
___________
So that's all for this week. As always, book thread tips, suggestions, bribes, insults, threats, ugly pants pics and moron library submissions may be sent to OregonMuse, Proprietor, AoSHQ Book Thread, at the book thread e-mail address: aoshqbookthread, followed by the 'at' sign, and then 'G' mail, and then dot cee oh emm. What have you all been reading this week? Hopefully something good, because, as you all know, life is too short to be reading lousy books.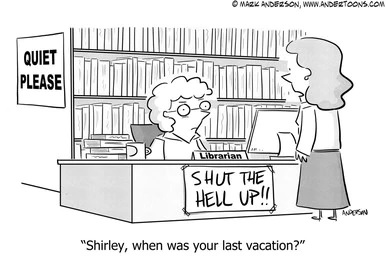 Posted by: OregonMuse at
08:50 AM