Overnight Open Thread (06/30/2020)
[Buck Throckmorton]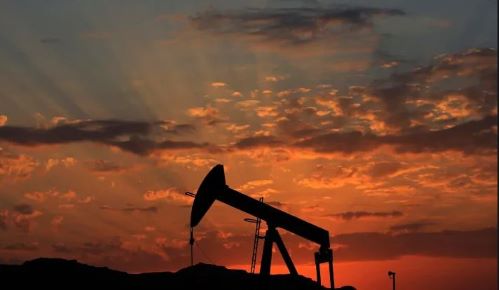 *****
FIGHTING COMMUNISM WITH A PIANO Prior to the 1980 US Olympic hockey team's upset over the Soviet Union, the most famous American triumph over the Evil Empire was Van Cliburn's shocking victory at the 1958 International Tchaikovsky Competition.
His weapon was a piano.
It was April 1958, only six months after the Soviets had flaunted their technological might by launching the first Sputnik satellite; the Tchaikovsky competition was supposed to display their cultural superiority as well. Cliburn, 23 at the time, came, saw and, against all odds, triumphed. His performances of the Tchaikovsky First Piano Concerto and the Rachmaninov Third Concerto at the competition finale earned him a standing ovation that went on for nearly 10 minutes.
When I was growing up in Texas in the 1970s, this East Texas son of the oil patch was a living Texas legend. He was held in the same esteem as Sam Houston, Audie Murphy, and Roger Staubach. Among my musical regrets is that I never saw him perform. Here's a clip of him playing the National Anthem before a Texas Rangers baseball game in 1994.
*****
NO "STRANGE NEW RESPECT" Have you ever noticed that Dan Quayle and Sarah Palin never earned the media's "strange new respect" that most national GOP candidates eventually get? Good for them.
"I have been asked who caused the riots and the killing in LA, my answer has been direct & simple: Who is to blame for the riots? The rioters are to blame. Who is to blame for the killings? The killers are to blame."
(Dan Quayle)
"We see America as the greatest force for good in this world. Our opponent though, is someone who sees America, it seems, as being so imperfect that he's palling around with terrorists who would target their own country."
(Sarah Palin) The media still loathe Quayle and Palin for speaking hard truths. I only want to vote for candidates who will never earn the media's "strange new respect."
*****
MOTIVATION
(h/t Despair.com)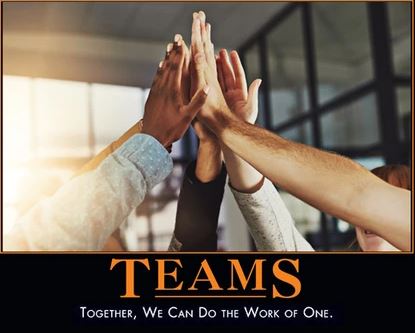 *****
CULTURES ARE DIFFERENT – A SAFE ETHNIC JOKE* (*We're having a laugh at the expense of Europeans.) A European gentleman, who was well traveled but not a church-goer, was in the autumn of his life, so he sought out a pastor to help him understand the afterlife. When he asked the pastor to describe heaven in terms that a layman could understand, the pastor replied: "In Heaven the cooks are all French. The mechanics are German. The police are British. The lovers are Italian. And the organizers are Swiss." The gentleman then asked him to explain Hell.
"In Hell, the police are German. The mechanics are French. The cooks are British. The lovers are Swiss. And the organizers are Italian."
*****
RE-TRAINING YOUR TASTE BUDS Are there foods that you taught yourself to like because you wanted to be the kind of person who liked that food? Or maybe because you wanted to experience the pleasure that others enjoyed with that food?
A Method To Learn To Love A Food You Dislike
When I was young, oysters were considered a special treat in my family, but I couldn't stand them. (The oysters, that is. I liked my family.) By my early 20s I was running with some buddies who loved oysters, and I really wanted to enjoy the "oyster bar experience" with them. I forced myself to eat those slimy things and now I absolutely love oysters – raw, fried, baked, you name it. What foods did you teach yourself to like?
*****
BUCK THOUGHTS People who "dance like there's nobody watching" only dance that way when somebody is watching.
*****
WHO DOESN'T WANT TO WEAR THE RIBBON I didn't wear the ribbon. I don't wear pink in October. I will not wear the mask. And I'll never take a knee. There are much deeper principles involved than just my refusal to wear a symbol in support of the cause du jour. But my first reaction when told I must fall in line with the crowd will always be "No." Woman: "You don't want to wear an AIDS ribbon?"
Kramer: "Ah. No. No."
Woman: "But you have to wear the AIDS ribbon."
Kramer: "I have to?
Woman: "Yes."
Kramer: "Yeah, see, that's why I don't want to."
*****
DON'T EAT THE YELLOW SNOW CONE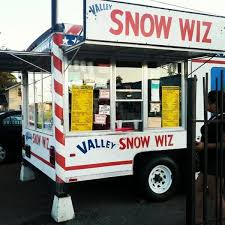 *****
THROCKMORTON'S FIRST LAW OF LIVE MUSIC: IF THERE'S AN UPRIGHT BASS IN THE BAND, IT'S PROBABLY GOING TO BE GOOD Monte Warden is a Texas Music Hall of Famer. He took Rockabilly back to the country charts in the late 1980s with his band The Wagoneers when he was barely 20 years old. If you were watching CMTV videos back then, you probably saw his videos. Monte later filled up his walls with gold records by writing songs for the likes of George Strait and Travis Tritt. Monte is now moving in a different retro direction. He has a new band named The Dangerous Few playing "martini music" in a Pop Jazz / Crooner style. I like it.
Here is George Strait singing Desperately, co-written by Monte Warden and Bruce Robison.
*****
THE GREATEST PLAY IN NFL HISTORY Sure, the "Immaculate Reception" was memorable. "The Catch" by Dwight Clark was OK. But give me Doug Flutie's drop kick any day. The only drop-kick in the NFL since 1941 was the coolest play I ever saw.
*****
Tonight's Overnight Thread has been brought to you by the best 25 cent investment you can make when you're on the romantic prowl.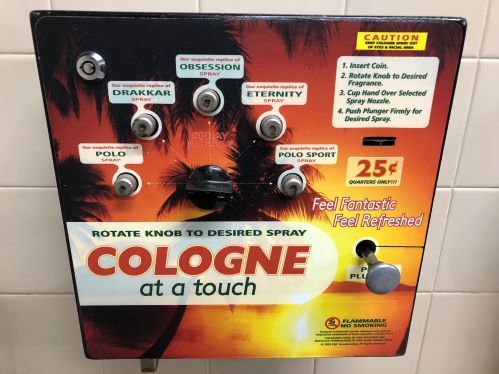 Thanks again to the horde for letting me play host. As always, please feel free to offer any helpful feedback, insults, or tips at @BuckThrockmort on Twitter.
*****