Wednesday Overnight Open Thread (6/3/20)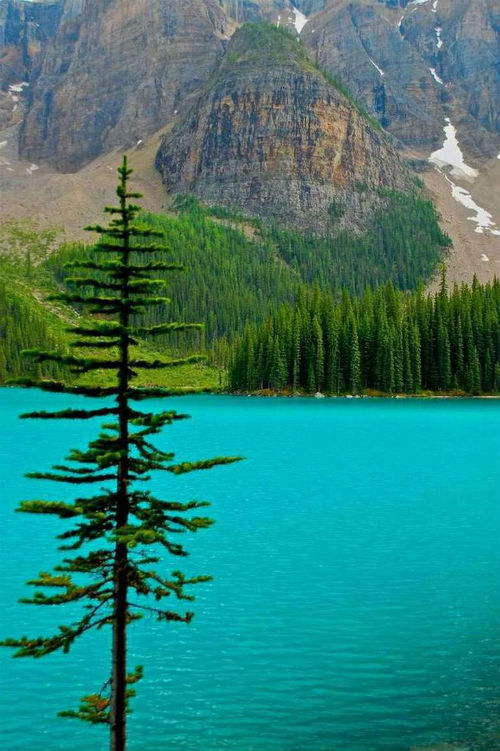 ***
The Quotes of The Day
Quote I
Luck? I don't know anything about luck. I've never banked on it and I'm afraid of people who do. Luck to me is something else: Hard work - and realizing what is opportunity and what isn't. Lucille Ball
Quote II
Let us touch the dying, the poor, the lonely and the unwanted according to the graces we have received and let us not be ashamed or slow to do the humble work. Mother Teresa
Quote III
"The people of North Carolina do not know what the status of COVID-19 will be in August, so planning for a scaled-down convention with fewer people, social distancing and face coverings is a necessity,"North Carolina's Democratic governor, Roy Cooper
Why governor it's as if you aren't pro-choice.
Quote IV
"One of the lessons learnt from this crisis is that we must change our ways. Scientists warn that to avoid future crises, we must drastically change our diets and move to plant-rich foods. For the sake of the animals, planet and the health of our children."Jane Goodall
***
You know the routine,
NSFW-Language
Paul Joseph Watson........
***
Feed them and they will come.
A close up view of hummingbirds.
***
Oh FFS!
Move over condom for safe sex, your kit better include a mask as well.
Couples should have sex while wearing face masks to reduce the risk of transmitting Covid-19 to one another, a new study suggests. On 8 May, researchers at Harvard University published a study in the journal Annals of Internal Medicine on the safest ways to have sex during the coronavirus outbreak. On Monday, new laws were implemented in England that made it illegal for couples who live in different homes to have sex indoors and stay overnight. Guidance in place in the rest of the UK also prevents people from having sex with anyone outside of their household. Despite it being against guidelines to socialise with different households in many US states, the Harvard scientists have ranked different sexual scenarios on the basis of how likely it is that you would catch coronavirus while doing them.
***
Meet Karen. Meet white guilt, uninformed, virtue signaling Karen.
A viral video circulating on social media shows a young man purporting to be a Black Lives Matter member commanding a white woman to drop to her knees and apologize for her so-called white privilege to "show solidarity for the situation." "Excuse me. I work for Black Lives Matter. … Since I work for that company, my CEO has told me to come out today and to bring you on your knees because you have white privilege," the video footage shows the man saying to the woman. "So if they see that a white person is getting on their knees, that shows solidarity for the situation the situation. And could you just please apologize for, you know, for your white privilege? Just apologize. It's big. It's large in this country."
***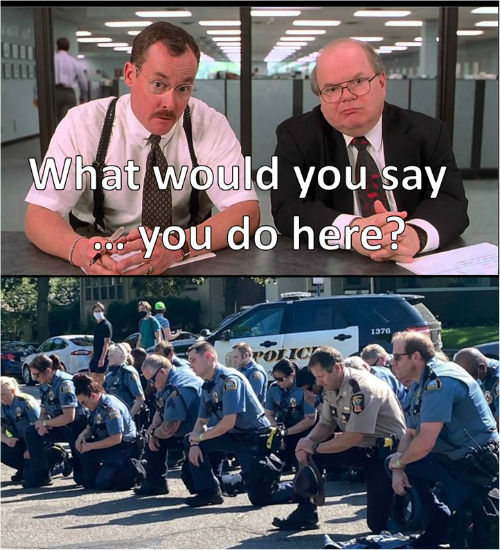 (H/T CBD) Oops....Hat Tip: Butch
***
The following was submitted to me by a Moron who wished to have their name withheld. As you can see they had good reason to do so. Your civil servant is out to serve you with a chip on their shoulder.

A message from the leadership of NTEU Chapter 280
June 2, 2020 Content warning: racism, violence, death Black lives matter. Black voices and experiences matter. We value, respect, and support our black colleagues and acknowledge that just saying those words is not enough. It has been almost six years since Eric Garner's last words: "I can't breathe." The number of black lives unjustly and violently taken by police between when Eric Garner said those words and when George Floyd said those same last words as he was murdered last week is horrific. Empty promises of reform and change since well before Eric Garner's death have not saved the thousands of black lives lost to police brutality in this country, so it is no wonder that people have taken to the streets to try to make their voices heard even in the midst of a pandemic. When black voices, experiences and lives have been devalued and treated as expendable by their own government for centuries, it makes sense that black people in America and their allies are demanding to be heard. We support the protests and demonstrations and the full and free exercise of First Amendment rights. We do not support the use of violence by police or protesters. For many of us who are not black, indigenous and/or people of color, some of the current feelings or experiences may be new or recently intensified for us. Feelings of constant fear, anxiety, uncertainty, frustration, emotional exhaustion, or losing trust in institutions or people meant to serve the public. It is important that white people and others with privilege and power acknowledge that systemic racism, which is built into the foundations of our country and culture, imposes a constant environment of oppression on people who are black, indigenous and/or people of color that can generate those same kinds of feelings at all times and in all contexts. If that seems overwhelming, it's because it is. It is our responsibility to use our power and privilege, little though it might seem to us at times, to do whatever we can to dismantle systems that perpetuate racism and injustice, to listen to black voices, and to follow through with our actions. We need to look inward as well and find the ways that systemic racism has shaped and benefited us and then do everything we can to change that reality for the future. We, the leadership of NTEU Chapter 280, want to acknowledge the burdens that weigh, consciously or subconsciously, every day on our members who are black, indigenous and/or people of color. We thank you for your commitment to public service despite the grievous wrongs imposed on your communities, historically and currently. We honor and respect your commitment to a better and more equitable future for all people through your public service and recognize that continuing to work toward that future is harder some days than others. For us, this is one of the hardest days. We are not yet doing enough. We commit to continuing to educate ourselves and to ensuring that NTEU Chapter 280 becomes a strong and active anti-racism force within EPA and the broader federal and DMV communities. We welcome your feedback and participation in that effort. In solidarity, and with best wishes for all of your safety and health, Amer Al-Mudallal, President
Diane Lynne, Executive Vice President
Andrea Medici, Chief Steward
Allison Hoppe, Senior Vice President
Copyright © 2020 NTEU Chapter 280, All rights reserved.
You are receiving this email because you are an employee who is part of the bargaining unit represented by the National Treasury Employees Union, Chapter 280. Only employees who pay dues are considered members and receive special members-only benefits. To become a member, please visit https://nteu280.org/join/ to sign up. The more members we have, the better we can represent your interests. Our mailing address is: NTEU Chapter 280 1201 Constitution Avenue, Northwest Room 3376 WJC East, UN200-T Washington, DC 20460
***
It does appear that the police are
equal opportunity shooters.
***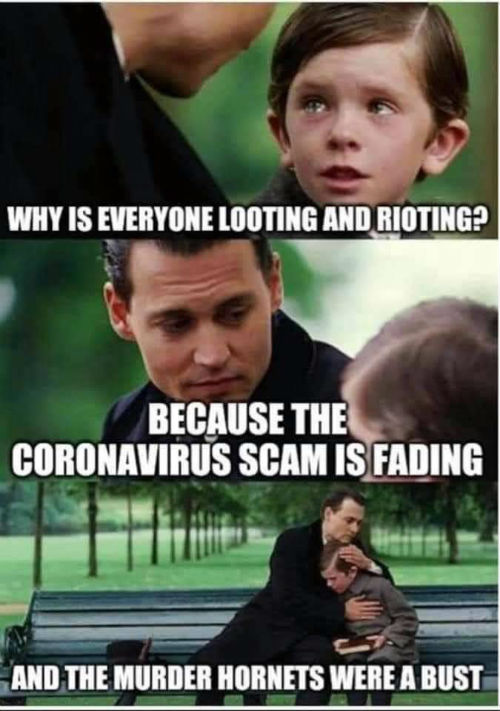 (H/T Legally Sufficient)
***
Looting, assault & murder.
Better living through Antifa, according to Teen Vogue.
As violence, looting and rioting continue to plague almost every American city, virtue signalling leftist publication Teen Vogue told its readers that the ring leaders of the carnage, Antifa, really just wants to create a better world. "Antifa grows out of a larger revolutionary politics that aspires toward creating a better world, but the primary motivation is to stop racists from organizing," a tweet from the publication reads.
***
So your average looter has broken several state and possibly federal statutes while looting and pillaging. Do you really think they are going to be concerned by "stern" Apple?
Apple Warns Looters With Stolen iPhones: You Are Being Tracked
Oh that has them quaking in their five finger discounted Air Jordans.
***
Are there times when it is OK to be an asshole?
The time and place to be one.
There is a time and a place to be an asshole. That time is not "always" unless you're as rich, famous, and talented as the late Steve Jobs, who managed to make it work somehow. It's also not "never," because there are people in the world that are going to push you to your limits and if you don't set them straight, you're going to have a really bad time. It is worth noting that there is a purpose to being an asshole and if it's not serving that purpose, it's the wrong time to do it. You don't behave like an asshole because you feel bad, because you woke up on the wrong side of the bed this morning or because your boss yelled at you earlier today and you are looking for someone to take it out on. Being an asshole to someone is a little like hanging them. Do it if you have to do it, but you better make sure that they deserve it.
That's Mr. Asshole to you.
***
The problem was the ingredients were not organic.
Açaí Berry meth just isn't good enough for you.
Police arrested a Colorado man after discovering an unusual methamphetamine lab in his garage. Instead of run-of-the-mill meth, the man claimed to be making a bizarre concoction which he told police was a "healthy" blend of açaí berries and methamphetamine. According to local news outlet Longmont Times-Call, the man has been identified as 49-year-old Craig William Rogers and he was arrested following a traffic stop by police officers who had been surveilling his address.
***
The ONT Musical Interlude & History Lesson
On this day: 3 Jun 1983
US session drummer Jim Gordon, murdered his mother by pounding her head with a hammer. A diagnosed schizophrenic, it was not until his trial in 1984 that he was properly diagnosed. Due to the fact that his attorney was unable to use the insanity defense, Gordon was sentenced to sixteen years-to-life in prison in 1984. A Grammy Award winner for co-writing Layla with Eric Clapton, Gordon worked with The Beach Boys, John Lennon, George Harrison Frank Zappa and many other artists. via thisdayinmusic.com
&&&
Born on this day: 3 Jun 1939
English musician Ian Hunter, vocals, guitar with Mott The Hoople, who had the 1972 UK No.3 & US No.37 single 'All The Young Dudes' which was written for them by David Bowie. Other hits include, 'All the Way from Memphis' and 'Roll Away the Stone'. As a solo artist he had the 1975 UK No.14 single 'Once Bitten twice Shy' and later was one half of Hunter Ronson with Mick Ronson. He wrote the book Diary Of A Rock 'n' Roll Star. via thisdayinmusic.com
via the long distance request line.................Nurse Ratched.
***
LOLGF!
Posthumous Genius Award Winner.

PHILADELPHIA (CBS) — Police are investigating a series of ATM explosions after several loud booms were heard throughout Philadelphia overnight. In all, a source tells CBS3 some 30 ATMs were damaged, and a botched attempt left one person dead Tuesday morning. Chopper 3 was over West Susquehanna Avenue and North 2nd Street in Kensington around 6 a.m. Tuesday. The bomb squad had been called in after an ATM explosion rocked the neighborhood. Police say a 24-year-old man tried using an explosive device to blow up the ATM by Sidekicks Sports Bar, but when the device went off, he was thrown to the ground with serious injuries. He was rushed to a nearby hospital and died. Police say the explosive device never penetrated the ATM's safe. Live explosives were recovered at the scene.
***
Tonight's ONT has been brought to you by
Somebody's Daughter
Bad Choices.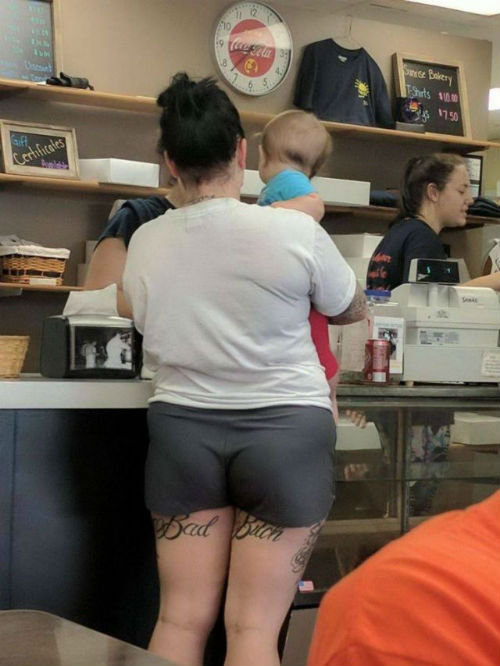 Notice: Posted with great admiration for the webz best commenters. The Ace Media Empire, AceCorp, LLC and Ban Hammer, Ltd. thanks each and everyone of you for tuning in this week.
Posted by: Misanthropic Humanitarian at
09:55 PM
MuNuvians
MeeNuvians
Polls! Polls! Polls!
Frequently Asked Questions
The (Almost) Complete Paul Anka Integrity Kick
Top Top Tens
Greatest Hitjobs
News/Chat