Tuesday Overnight Open Thread (6/2/20)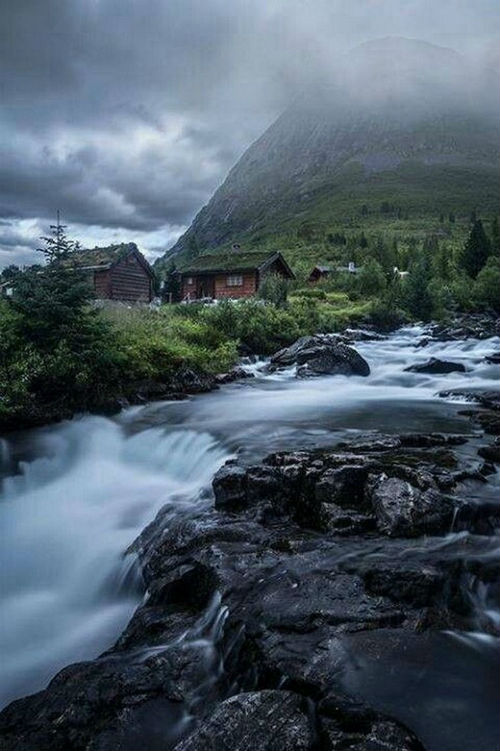 ***
The Quotes of The Day
Quote I
Freedom is never more than one generation away from extinction. We didn't pass it to our children in the bloodstream. It must be fought for, protected, and handed on for them to do the same. Ronald Reagan
Quote II
At what point then is the approach of danger to be expected? I answer, if it ever reach us, it must spring up amongst us. It cannot come from abroad. If destruction be our lot, we must ourselves be its author and finisher. As a nation of freemen, we must live through all time, or die by suicide. Abraham Lincoln
Quote III
But what is liberty without wisdom, and without virtue? It is the greatest of all possible evils; for it is folly, vice, and madness, without tuition or restraint. Edmund Burke
***
Believe me, I try not to judge a book by its cover.
I have failed in this instance.
ESCONDIDO, Calif. (KGTV) — Police have arrested a man they is behind the fatal stabbing of another man at a local Burger King this week. The suspect, identified as 47-year-old John Christopher Burns, was arrested Tuesday at Pala Casino after San Diego Sheriff's deputies responded to the casino on an unrelated matter. SDSO says Burns stabbed the victim, 32-year-old Jose De Jesus Martinez, in the neck just before 6:30 p.m. at a Burger King
***
Bertrand Russell famously said, "The whole problem with the world is that fools and fanatics are so certain of themselves and wiser people so full of doubts."
Why you can't trust yourself.
Over the years, I've hammered on the importance of becoming comfortable with uncertainty and ambiguity, in questioning all of your most cherished beliefs and dreams, on practicing skepticism, and doubting everything, most importantly yourself. Throughout these posts, I've hinted at the fact that our brains are fundamentally unreliable, that we really have no clue what we're talking about, even when we think we do, and so on. But I've never given concrete examples or explanations. Well, here they are. Eight reasons you can't trust yourself, as demonstrated by psychology.
***
Artist Christo, Known for Wrapping Exteriors of Landmarks, Dies at 84
Christo, the Bulgarian-born artist best known for his temporary installations based on wrapping the exteriors of landmark buildings, bridges and outdoor spaces, died on Sunday at age 84 of natural causes at his home in New York City. "Christo lived his life to the fullest, not only dreaming up what seemed impossible but realizing it," the office of the artist, born Christo Yavacheff, said in a statement. Christo escaped from then-Communist Bulgaria in 1957, first to Prague and then to Vienna and Geneva. A year later, he moved to Paris, where he met his wife and art partner, Jeanne-Claude Denat de Guillebon. He lived in New York for 56 years.
***
He's responsible for Covid-19. He's responsible for the nationwide looting.
Not content with this destruction, Donald Trump is about to cause tropical storms and hurricanes.
***
Can sharks be lesbians and/or have headaches?
OK, it's The ONT click bait, run amok.
A great white shark that is being tracked by researchers, dubbed Unama'ki, is currently way out in the open ocean, more than 700 miles of east of Cape Cod, Massachusetts. Scientists think the shark may be pregnant—and that it is possible the journey may be an attempt to avoid further mating attempts by males. Marine research organization OCEARCH has fitted the female shark, which is more-than-15-foot-long and 2,000 pounds, with a satellite tracking device that "pings" when her dorsal fin breaches the surface of the water. Pings from just over a week ago indicated that the shark was moving northwards fast, although subsequent pings over the past few days show that the animal has turned back on itself, appearing to hang around in one region of the mid-Atlantic.
It isn't Covid or Looter related, lighten up.
The ONT Musical Interlude
On this day: 2 Jun 2008
American guitarist and singer Bo Diddley, (Ellas Otha Bates) died of heart failure at his home in Archer, Florida aged 79. The legendary singer and performer, was known for his homemade square guitar and his 'shave and a haircut, two bits' rhythm, which influenced artists from Buddy Holly to Bruce Springsteen The Rolling Stones and U2. via thisdayinmusic.com
***&&&***
Born on this day: 2 Jun 1941
Charlie Watts, English drummer who joined The Rolling Stones in 1963 and had the 1965 UK & US No.1 single '(I Can't Get No) Satisfaction' and over 35 Top 40 singles and albums. Watts also plays occasional gigs with Charlie Watts and his Big Band. In 2006, Watts was elected into the Modern Drummer Hall of Fame. via thisdayinmusic.com
***
No shirt, no shoes, no pants, no clothing. No problem for our
Genius Award Winner.
A naked man stole an ambulance Friday morning before crashing the emergency vehicle into a cultural centre about a block later. According to a credible source, medical personnel were in the West End when they came across a man believed to be on meth and needing help. When they stopped their ambulance and got out, the man, who was not dressed, managed to get in the ambulance and drive away. The driver then crashed the vehicle into the wall of the Portuguese Cultural Centre on Young Street.
***
Proactive children.
Tonight's Feel Good Story of The Day.

Walter Willard, 91, and Jean Willard, 89, were finally reunited this week — and they could not stop hugging and kissing each other. Their daughters, Wendy Willard and Wanda Glenn, said their parents were always in good health, until last year. Jean fell and broke her pelvis, which landed her in the Eddy Memorial Geriatric Center in New York. She also showed signs of dementia. Walter also suffered a health setback. He fell, which caused a brain bleed and led to surgery and rehab. During this difficult time, their daughters knew they had to find a way to get him back to Jean. So Wendy wrote a letter to the facility's director, and he had a change of heart. "I told him what we were afraid of, we're afraid we're going to lose one of them and they're never going to have seen each other again, and I asked 'is there anything you can do? We're willing to take the risk, my dad is willing to take the risk.'" Wendy said. "He immediately called me and said absolutely we want to do this for you!"
***
Tonight's ONT has been brought to you by Reindeer Accident Prevention Measures.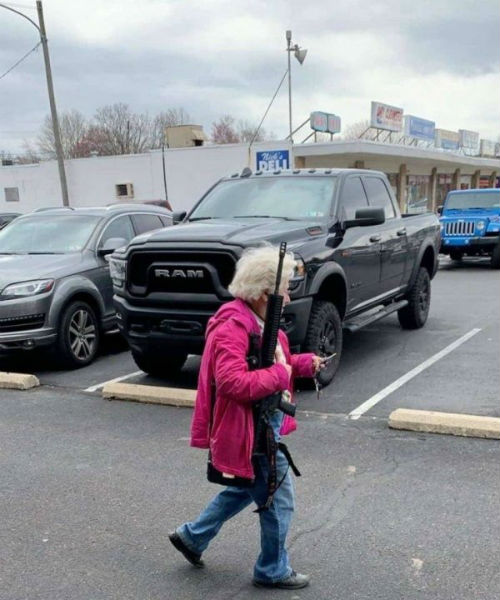 Notice: Posted under the supervision of Dewey, Cheatem & Howe, S.C. Legal counselors for the Ace Media Empire and AceCorp, LLC.
Posted by: Misanthropic Humanitarian at
10:06 PM
MuNuvians
MeeNuvians
Polls! Polls! Polls!
Real Clear Politics
Gallup
Frequently Asked Questions
The (Almost) Complete Paul Anka Integrity Kick
Top Top Tens
Greatest Hitjobs
News/Chat