Tuesday Overnight Open Thread (5/26/20)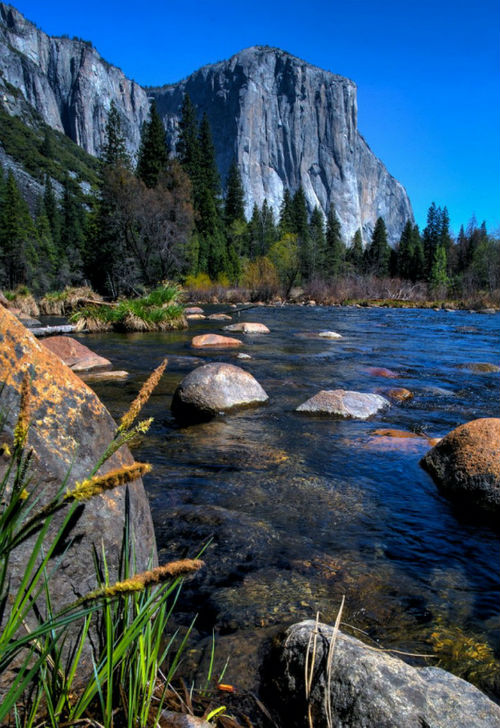 ***
The Quotes Of The Day
Quote I
I do believe Reade. Justice can be delayed but should never be denied." Rep. Ilhan Nur Said ElmiOmar (D-SomaliaMN)
Quote II
Here lieth the lesson for government officials and policy makers: Think carefully before crossing the lines that give reasonable men pause. David Cole
Quote III
"There are a lot of variables. I understand that. We didn't know what the social distancing would actually amount to. I get it, but we were all wrong. "So, I'm sort of out of the guessing business, right?"Gov. Andrew Cuomo, (D-NY)
Quote IV
"People should not be roaming around. It's not fair to the communities they are roaming to. People seem to think they don't have symptoms so they're ok, but it's not."
Mark Canniford, mayor of Weston-super-Mare and a Liberal Democrat member of North Somerset Council
This bloke wouldn't know democracy if it came up and bitch slapped him in the face.
Quote V
"Now instead of denial they simply 'won't respond' to questions about it."Michigan State Sen. Tom Barrett (R-Charlotte)
Quote VI
"He thought it might get a laugh. It didn't. And to be honest, I wasn't laughing either when it was relayed to me. Because I knew how it would be perceived." Governor Karen Whitmer (Nazi-MI)
***
The cries of racism weren't at a full crescendo when MAGA supporters were blamed for an ugly racist incident.
However a little research once again confirms our beliefs that white liberals are the most racist of all.
On Monday around 8am, a white woman named Amy Cooper was walking her dog unleashed in a protected area of New York City's Central Park, a wooded space called The Ramble.
Christian Cooper (no relation), a Black man and a bird-watcher, asked Amy to leash her dog. Dogs must be leashed in Central Park from 9am to 9pm, but in the Ramble they must be leashed at all times. Christian later said that he had been worried about the delicate ecosystem of The Ramble and the way in which the dog might affect the birds.
Amy, clearly offended, responded by saying that she was going to call the police on him. The video Christian took ended up online, and almost instantly went viral. In response to the video, many on social media began to speculate and insist that Amy Cooper was a Trump supporter and a member of the "MAGA" movement. However, campaign contribution information — with donations to Democrats such as Barack Obama, Pete Buttigieg, and John Kerry — leaked online earlier today appeared to suggest that Amy actually identifies as a liberal. This matters, because in this political era, during this most critical US presidential election, it is necessary that we understand and recognize that white violence transcends party lines and political ideology. In the video that Christian recorded, Amy can be heard saying, "I'm taking a picture and calling the cops," as she appears to strangle or roughly handle her dog with the pet's collar. "I'm going to tell them there's an African American man threatening my life."
***
Minnehopelis is in the news again.
Protests Fill the Streets of Minneapolis In Response to George Floyd's Death In Police Custody Protests have erupted in the streets of Minneapolis following the death of George Floyd in police custody as illustrated by a live-stream of the protest from Unicorn Riot journalist Niko Georgiades. George Floyd was a Minnesota man who died in police custody. A video of his death surfaced, showing a Minneapolis police officer kneeling on the back of his neck for several minutes as a handcuffed Floyd begged for help and told him and other officers that he couldn't breathe.
***
Popular character actor, Richard Herd RIP
***
A little humor on this Tuesday that feels like a Monday.............
***
Can't you just hear the Thurston Howell III voice,
Lovey, how will we travel safely to our next yacht excursion?

It's a modern quandary for the ultra-wealthy: a yacht awaits at harbor, but how to safely reach it without risking exposure to the germ-ridden masses? Global aviation company VistaJet has a solution. Spurred by member demand, clients can reserve a freshly sanitized jet to fly them to a yacht moored in Malta (where, as it happens, VistaJet is based). Lest anyone be worried that the island nation itself is germ-ridden, a press release notes that "The World Health Organization singled out Malta as a role model for other countries in the fight against Covid-19.
***
Don't you wish you had a job where you could mess with someone and not get into serious trouble?
Crane driver has fun by repeatedly blocking sunbather's light
It's little moments of joy that can help get you through a long shift at work on a hot sunny day – especially if you're stuck at the top of a crane on your own. So when one crane driver spotted a sunbather making the most of the lovely weather several hundred feet below he decided to have some fun. A video posted to Twitter shows the sunbather lounging on a pink towel on a patch of grass, with the operator moving his crane to block out the poor man's sun. Speaking to a collague on a Walkie-Talkie, the crane operator laughs as he says: 'I put the shade on this geezer, look. He's moving Fred! I'm filming it.
***
Corona Virus horse race.
***
Neutered dogs have more balls than the Governor of Minnesota.
Pro-choice does not apply to the state fair.
Yesterday brought the news that this year's edition of the Minnesota State Fair is canceled. Dating back to our territorial days, the fair was last canceled in 1948 as a result of the polio epidemic. The cancelation is only the fifth time in the fair's history. State authorities advised the fair board that COVID-19 "would still be with us at dangerous levels" at the end of August, according to Health Commissioner Jan Malcolm at the daily press briefing (audio below). Thanks to measures taken to delay the peak of infections in the state, authorities warned that the worse is yet to come. It is sad news all the way around any way you slice it. Yesterday the authorities attributed 33 new deaths to COVID-19, beating the previous high of 32 set the day before. The new total of deaths attributed to the disease is 842. According to Malcolm, 27 of the 33 new deaths occurred among residents of long-term care facilities. The MDH Situation Update gives the number as 25 plus one in a group home (see screenshot below). The department sets the number of deaths among residents of long-term care facilities at 688 — just short of 82 percent of all deaths attributed to the disease.
Speaking of the governor of Minnesota,
Faith groups have had enough of his abuse of power.
Faith-based groups say they will proceed with a lawsuit over Minnesota Gov. Tim Walz's attendance restrictions for places of worship, despite his concession this weekend that churches can operate at 25% capacity. Attorneys for the two churches say, based on Walz's new order, they have dropped their request for a temporary restraining order, which was scheduled for a hearing in federal court Tuesday and, if granted, would have made them exempt from Walz's restrictions. But the new restrictions continue to violate their religious liberties, and constitutional rights to free speech and assembly, said Katie Fulkerson, spokeswoman for the Upper Midwest Law Center. "While Gov. Walz has changed his position on religious gatherings in order to avoid a judicial decision, his unilateral actions further demonstrate the need for our lawsuit," Doug Seaton, the law firm's president, said in a statement. "Any Minnesotan should be troubled by Governor Walz's assertion that he can de facto make any executive order he wants so long as he keeps changing his executive order before becoming subject to judicial review."

Hey churches of Minnesota, self-identify as abortion clinics. No muss or fuss then.
***
I've been known to mock the NFL commish, Roger Goodell.
However, he may have more testosterone in his left index finger than the entire body of the MN governor, Tim Nobalz.
The NFL is planning for the best-case scenario when the season returns this fall and, according to one league official, this includes packed stadiums. Executive vice president of football operations Troy Vincent said Friday that the league is planning "to have full stadiums until the medical community tells us otherwise," according to an NBC Sports report. "Now remember when we're talking — we're talking about August, September. So there's a lot that can happen here. So we're planning for full stadiums." The NFL has had more time to figure all of this out than the other major sports, which were all blindsided by the shutdowns. The NFL had just entered into its off-season a few weeks before we all went into quarantine hovels. The only disruption was the draft, which ended up being this weird, social-distance remote affair that NFL commissioner Roger Goodell hosted from his basement. I hate the format that was adopted for the draft 10 years ago so this year didn't bother me that much.
***
To the University of California system,
In an essay of 250 words or less, please tell us why you shouldn't be wiped off the map of higher education.
The nearly 500,000 students enrolled in the California State University system's 23 campuses should expect to pay full price for tuition this fall. A spokeswoman for the system told The College Fix via email that tuition is expected to remain at the regular price despite the system's decision to remain virtual for the fall 2020 semester. "There are no plans to reduce tuition and campus-based mandatory fees at this time," said CSU spokeswoman Toni Molle. "One of the benefits of announcing our planning now is to allow for additional professional development opportunities for faculty and staff over the summer which lead to the best possible learning experience that we can provide for students."
I call Bull Shit, it will be the same old tired lesson plans taught by TAs who can barely speak English. Good luck finding your "professor" when you really want to. Yeah, I'm cynical this evening.
***
What's the old saying, "If it has tits or tires, it will give you trouble"?
Are tires about to be removed from this equation?
The Uptis Prototype tyre (Unique Puncture-proof Tire System) produced by Michelin and GM represents a major advancement toward achieving Michelin's VISION concept, which was presented at the Movin'On Summit in 2017. The VISION concept introduced by Michelin and GM includes four main pillars of innovation: airless, connected, 3D-printed and +100% sustainable (entirely renewable or bio-sourced materials) to reach a stage of sustainable mobility. "Uptis is an ideal fit for propelling the automotive industry into the future and a great example of how our customers benefit when we collaborate and innovate with our supplier partners." said Steve Kiefer, senior vice president, global purchasing and supply chain, General Motors
***
PREPARE, PREPARE, THE END IS NEAR!
We can't scare you enough with Covid-19 shit, now we will scare you with Global Warming and hypothermia all at one time.
It's going to get so hot in California that people swimming in mountain streams could freeze to death.Much of California, parts of Nevada and Arizona, will be getting their first extreme heat of the year and by Tuesday temperatures will reach 100 degrees Fahrenheit (38 Celsius) in many places and stay there through Thursday. Car interiors will become death traps for children and pets left alone, outside work will be difficult, and the elderly will be at risk, the National Weather Service said.So much mountain snow will melt that streams will turn into icy torrents. Anyone venturing in to cool off risks being swept away and suffering "rapid onset of hypothermia," the agency warned."Daytime highs will be in the triple digits for most Valley locations, especially Tuesday through Thursday," the weather service said. "Overnight temperatures will remain warm and offer little relief."
***
Yes, this is a little corny, but it cracked me up...............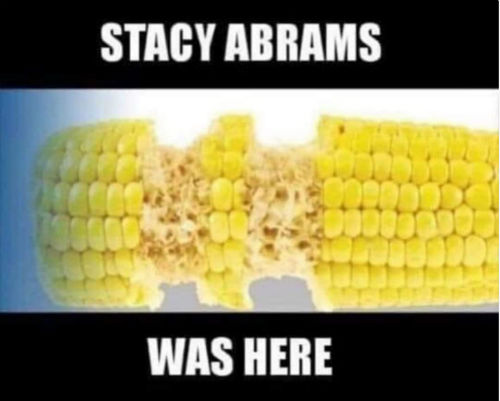 (H/T Bitter Clinger)
***
The ONT Musical Interlude
Born on this day: 26 May 1948
American singer-songwriter Stevie Nicks, fromFleetwood Mac who scored the 1987 UK No.5 single 'Little Lies' and 1977 US No.1 single 'Dreams', taken from the world-wide No.1 album Rumours. She scored the solo, 1981 US No.1 & UK No.11 album Bella Donna, and the 1989 hit single 'Rooms On Fire'. Nicks joined Fleetwood Mac in 1975 along with her then boyfriend, Lindsey Buckingham. via thisdayinmusic.com
&&&
Born on this day:26 May 1945
English musician Verden Allen a founding member of 1970s rock band Mott The Hoople, who had the 1972 UK No.3 & US No.37 single 'All The Young Dudes' which was written for them by David Bowie. Other hits include, 'All the Way from Memphis' and 'Roll Away the Stone'. via thisdayinmusic.com
***
The sentencing enhancer here is going to be funny. Drunk, not wearing a mask and being a
Genius Award Winner.
Wild video shows a drunk zoo visitor in Poland jumping into a bear enclosure and wrestling one of the animals, according to a report. The 23-year-old man was arrested for brawling the large brown bear named Sabrina at the Warsaw Zoo — and faces additional penalties because he was wasn't wearing a mask, The Independent reported. In the footage, the man, who was believed to be intoxicated, is seen Thursday already inside the exhibit as the female bear, Sabrina, approaches him. He then jumps into a moat inside the enclosure to escape Sabrina's advances — but the animal follows into the water after him.
***
Congratulations Anna.
Tonight's Feel Good Story of The Day
Anna Rose Rubright is a member of Rowan University's Class of 2020. She is the college's first graduate who has Down syndrome. Anna Rose graduated with a Bachelor of Arts in radio, television and film and a minor in journalism with a 3.426 GPA. Anna Rose's mother, Lin Rubright, said "when she decides to do something, she goes all the way." "She wanted to go to college like her friends and she wanted to make that dream a
***
Tonight's ONT has been brought to you by Safer At Home, Home Improvements.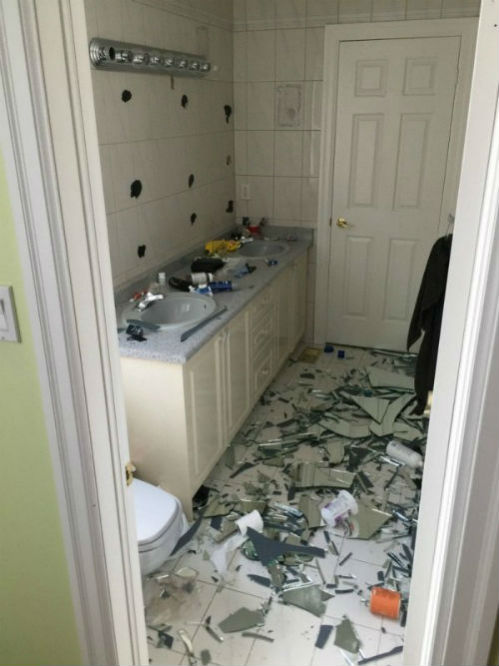 Notice: Posted with permission by the Ace Media Empire and Ace Corp, LLC. Not responsible for any amount of bad luck over the upcoming years.
Posted by: Misanthropic Humanitarian at
10:04 PM
MuNuvians
MeeNuvians
Polls! Polls! Polls!
Real Clear Politics
Gallup
Frequently Asked Questions
The (Almost) Complete Paul Anka Integrity Kick
Top Top Tens
Greatest Hitjobs
News/Chat