Sunday Overnight Open Thread (5/24/20)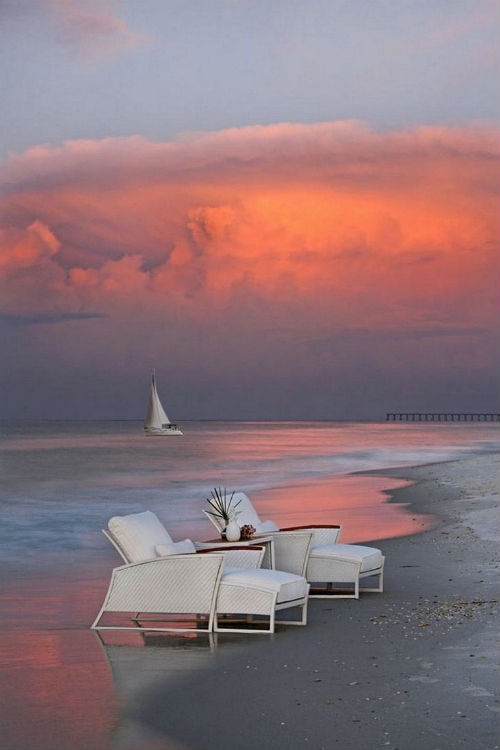 ***
The Quotes of The Day
Quote I
"This is insanity, and at some point we are going to look back in shame as we consider it. Politicians will always seize the maximum amount of power, they can. That's why they went into politics in the first place. The question for us is: 'Why are the rest of us allowing this to happen?'Tucker Carlson
Quote II

"We have to keep safe, but if you're going to wear [a mask], you might as well wear it in style. You want to look good in it." Yosel Tiefenbrun
Quote III
"VP Biden's statement today represents the, arrogant and out-of-touch attitude of a paternalistic white candidate who has the audacity to tell Black people, the descendants of slaves, that they are not Black unless they vote for him. This proves unequivocally that the Democratic nominee believes that Black people owe him their vote without question; even though we as Black people know it is exactly the opposite. He should spend the rest of his campaign apologizing to every Black person he meets." Robert L. Johnson, founder of Black Entertainment Television & RLJ Companies
Quote IV
"I'm not being sarcastic, and I know your concern is genuine and well-intentioned. That said, a crocheted mask is about as effective as a balsa wood battleship."James Woods
***
(H/T Bitter Clinger)
***
An honest politician............
***
A lying politician...............

Dead drunk: Mayor lies in a coffin and pretends to be a coronavirus victim to avoid arrest after breaking curfew rules to go drinking in Peru Jaime Rolando Urbina Torres, mayor of a small town in southern Peru, accused of breaking coronavirus lockdown to go drinking with friends

When police turned up he jumped into a coffin and pretended to have died
Officers were not fooled and charged him with breaking nationwide curfew Torres has been accused by locals of failing to take the virus seriously
***
A politician who won't walk away.........
***
LOLGF!!! x 2
A man claiming to be Dr. Marc Mallory, the husband of nasty woman Michigan Gov. Gretchen Whitmer, called a docking/boat company late last week requesting immediate access to the couple's boat for Memorial Day weekend. But because the company, NorthShore Dock LLC, was already severely behind schedule because of Whitmer's oppressive shutdown orders, his request had to be denied. All of this was revealed in a Facebook post published by one of NorthShore's employees.
***
The thrill of victory and
the agony of defeat.
***
Seniors rock the prank.
Mississippi Gov. Tate Reeves became the butt of the joke while paying tribute to high school graduates when he fell for a prank Bart Simpson would be proud of. On a Facebook live session Saturday, Reeves started reading the names of graduates from Florence High School, his alma mater, when he came to an unusual name – "Harry Azcrac." The Republican, 45, read it, paused briefly and kept going.
***
Born on this day: 24 May 1941
Bob Dylan (Robert Zimmerman), American singer-songwriter, author, and painter. Dylan has released over 40 albums since 1964, and was a major influence on The Beatles. His biggest hits are the 1965 US No.2 single 'Like A Rolling Stone', the 1969 UK No.5 single 'Lay Lady Lay', and his 1964 UK No.1 album The Freewheelin' Bob Dylan. He has won many awards throughout his career including the 2016 Nobel Prize in Literature, and twelve Grammy Awards. Dylan was also a member of The Traveling Wilburys. via thisdayinmusic.com
&&&
***
Saving basements wasn't enough. He had to be a
Genius Award Winner.
Brown allegedly robbed the Oklahoma Capital Bank in Skiatook on March 12. The captain, who had an account at the bank, was recognized by one of the employees from the way he walked and his muscular build, according to an affidavit provided to CNN by the Skiatook Police Department. The second robbery occurred on May 7 at the Exchange Bank in Sperry. Witnesses for both robberies said the suspect wore khaki pants, black gloves with a yellow logo, and used a black backpack to collect the money, the affidavit said. Brown was arrested in the parking lot of his fire station Monday and was released on a $50,000 bond two days later, Shoemake said. He is scheduled for arraignment June 18. The Tulsa Fire Department placed Brown on administrative leave. "We expect our employees to act in a manner that continuously builds upon public trust we have worked so hard to obtain," it said.
***
Rumor has it that the Tulsa FD is hiring.
Tonight's Feel Good Story of The Day.
Teens Rescue Old Man Trapped In A Fire Without Any Equipment Two friends rescued a man trapped on his balcony after a fire broke out in an apartment building in north-central France.
The previous story, not enough Feel Goodism?
Another Feel Good Story of The Day.
#Believeallwomen right? Oh, wait. Since Tara Reade came along and put feminists in a tough spot by accusing Joe Biden, #believeallwomen is supposed to be some kind of right-wing plot despite the fact that feminists were the ones that made it popular. Now it's #believewomen, as if that's really any different. Even if we use the hashtag #believewomen, this woman we're supposed to believe lied through her teeth, got caught, and is being hit with the sort of punishment all women that lie about rape should face (after the jail sentences they deserve): A University of Minnesota law professor who was falsely accused of rape in 2017 won a $1.2 million defamation lawsuit filed against his accuser. …According to court records, Parisi and Wright met in 2014 and began an intimate relationship. Later that year, the two agreed to purchase a condo together, but the relationship soon fell apart completely and the prospective property became the subject of several protracted lawsuits.
***
Weekly commenter stats for week of 5-24-2020

Top 10 commenters:
1 [664 comments] 'TheJamesMadison, fighting terrorist in Nakatomi Tower' [93.21 posts/day]
2 [445 comments] 'qdpsteve'
3 [423 comments] 'Joe Mannix (Not a cop!)'
4 [399 comments] 'Skip '
5 [397 comments] 'fixerupper'
6 [371 comments] 'Tom Servo'
7 [358 comments] 'Miklos the Stakhanovite'
8 [344 comments] 'blake - semi lurker in marginal standing'
9 [343 comments] 'runner'
10 [339 comments] 'Commissar Hrothgar - YOU are all in it together!' Top 10 sockpuppeteers:
1 [350 names] 'Miklos the Stakhanovite' [49.13 unique names/day]
2 [88 names] 'Duncanthrax'
3 [72 names] '18-1'
4 [38 names] 'A Scold of Karens'
5 [35 names] 'Axeman'
6 [33 names] 'LeftCoast Dawg'
7 [30 names] 'freaked'
8 [28 names] 'Huck Follywood, hunker in the bunker'
9 [26 names] 'Mr. Peebles'
10 [22 names] 'Meade Lux Lewis'
***
Tonight's ONT has been brought to you by Dual Majors.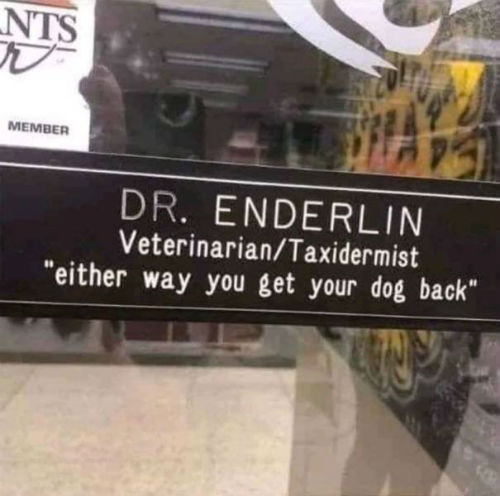 Notice: Posted with permission by the Ace Media Empire and AceCorp, LLC. No receipt? No refund, no exchange, no shit.
Posted by: Misanthropic Humanitarian at
10:04 PM