Saturday Overnight Open Thread (5/23/20)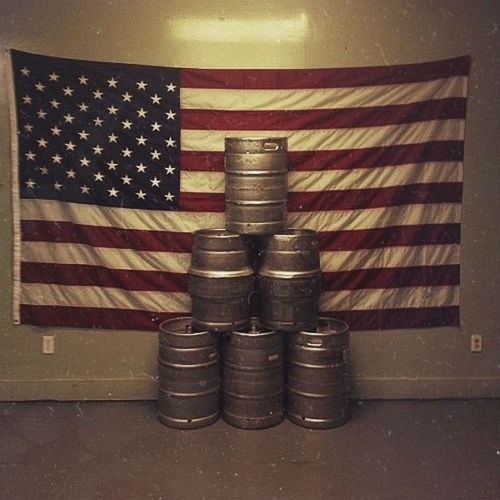 ***
The Saturday Night Joke
A very useful guide to applications of common tools – you may want to review frequently:

DRILL PRESS: A tall upright machine useful for suddenly snatching flat metal bar stock out of your hands so that it smacks you in the chest and flings your beer across the room, denting the freshly-painted project which you had carefully set in the corner where nothing could get to it.

WIRE WHEEL: Cleans paint off bolts and then throws them somewhere under the workbench with the speed of light. Also removes fingerprints and hard-earned calluses from fingers in about the time it takes you to say, 'Oh shit!'

DROP SAW: A portable cutting tool used to make studs too short.

PLIERS: Used to round off bolt heads. Sometimes used in the creation of blood-blisters.

BELT SANDER: An electric sanding tool commonly used to convert minor touch-up jobs into major refinishing jobs.

HACKSAW: One of a family of cutting tools built on the Ouija board principle... It transforms human energy into a crooked, unpredictable motion, and the more you attempt to influence its course, the more dismal your future becomes.

VISE-GRIPS: Generally used after pliers to completely round off bolt heads. If nothing else is available, they can also be used to transfer intense welding heat to the palm of your hand.

OXYACETYLENE TORCH: Used almost entirely for lighting on fire various flammable objects in your shop. Also handy for igniting the grease inside the wheel hub out of which you want to remove a bearing race.

TABLE SAW: A large stationary power tool commonly used to launch wood projectiles for testing wall integrity.

HYDRAULIC FLOOR JACK: Used for lowering an automobile to the ground after you have installed your new brake shoes, trapping the jack handle firmly under the bumper.

BAND SAW: A large stationary power saw primarily used by most shops to cut good aluminum sheet into smaller pieces that more easily fit into the trash can after you cut on the inside of the line instead of the outside edge.

TWO-TON ENGINE HOIST: A tool for testing the maximum tensile strength of everything you forgot to disconnect.

PHILLIPS SCREWDRIVER: Normally used to stab the vacuum seals under lids or for opening old-style paper-and-tin oil cans and splashing oil on your shirt; but can also be used, as the name implies, to strip out Phillips screw heads.

STRAIGHT SCREWDRIVER: A tool for opening paint cans. Sometimes used to convert common slotted screws into non-removable screws and butchering your palms.

PRY BAR: A tool used to crumple the metal surrounding that clip or bracket you needed to remove in order to replace a 50 cent part.

HOSE CUTTER: A tool used to make hoses too short.

HAMMER: Originally employed as a weapon of war, the hammer nowadays is used as a kind of divining rod to locate the most expensive parts adjacent the object we are trying to hit.

UTILITY KNIFE: Used to open and slice through the contents of cardboard cartons delivered to your front door; works particularly well on contents such as seats, vinyl records, liquids in plastic bottles, collector magazines, refund checks, and rubber or plastic parts. Especially useful for slicing work clothes, but only while in use.

ADJUSTABLE WRENCH: aka "Another hammer", aka "the Swedish Nut Lathe", aka "Crescent Wrench". Commonly used as a one size fits all wrench, usually results in rounding off nut heads before the use of pliers. Will randomly adjust size between bolts, resulting in busted knuckles, curse words, and multiple threats to any inanimate objects within the immediate vicinity.

SON OF A BITCH TOOL: Any handy tool that you grab and throw across the garage while yelling 'SON OF A BITCH!' at the top of your lungs. It is also, most often, the next tool that you will need.
H/T Cousin Chuck
***
I normally attempt to keep the Saturday ONT carefree, light and perhaps even funny. I try to stay away from current events. However, this story made me snicker. Why yes, I'm from the government and am better than you and smarter than you.
LOLGF!!!
Washington state officials have acknowledged the loss of "hundreds of millions of dollars" to an international fraud scheme that hammered the state's unemployment insurance system and could mean even longer delays for thousands of jobless workers still waiting for legitimate benefits. Suzi LeVine, commissioner of the state Employment Security Department (ESD), disclosed the staggering losses during a news conference Thursday afternoon. LeVine declined to specify how much money was stolen during the scam, which is believed to be orchestrated from Nigeria. But she conceded that the amount was "orders of magnitude above" the $1.6 million that the ESD reported losing to fraudsters in April
***
This past week a couple of commenters have linked an image of a card stating the ADA allows you to be unmasked in Karen locations.
Just because it's on the internet doesn't mean it's true.
Seyfarth Synopsis: Reopening businesses must quickly prepare for customers claiming the ADA exempts them from face mask requirements. Business re-opening their doors to serve customers have many issues to consider, and now they must add to their list customers refusing to wear masks because of a claimed disability. Many businesses are now requiring customers to wear masks at their places of business, either on their own accord or to comply with governmental mandates. There are now reports of customers refusing to comply with this requirement, claiming that their disability prevents them from wearing masks and a refusal to grant them an exemption violates the Title III of the ADA. We have even seen a document which displays the Department of Justice (DOJ) seal stating that the ADA exempts individuals with disabilities from wearing masks and references penalties for ADA violations. While it is apparent to us that the document is not issued by the DOJ, is there a basis under the ADA for the objection?
***
A fun little quiz.
Antidepressants or Tolkien.
H/T slapweasel
***
It looks like the Horde lost a Moron.
Epic obituary for Randall Jacobs of Phoenix.
According to the tribute, Jacobs' friends called him RJ, but he was affectionately known as Uncle Bunky or "The Bunkster" to his family. Jacobs fearlessly lived his life in a way "that would have sent a lesser man to his grave decades earlier" and always did as he pleased. "Uncle Bunky burned the candle, and whatever else was handy, at both ends. He spoke in a gravelly patois of wisecracks, mangled metaphors, and inspired profanity that reflected the Arizona dive bars, Colorado ski slopes, and various dodgy establishments where he spent his days and nights," the obituary read. "He was a living, breathing 'hang loose' sign, a swaggering hybrid of Zoni desert rat, SoCal hobo, and Telluride ski bum." Known and loved for his one-of-a-kind personality and sense of adventure, Jacobs had a "chaotic energy and hysterical charm" as well as a "gentle soul."
***
The ONT Musical Interlude
&&&
***
Sentimental hygiene and the case of the
Genius Award Winner.
Meet Robin Hamilton of Hawthorne, Florida; the only woman ever to peer into the Ark of the Covenant and live to tell the tale. Robin is a simple woman with simple tastes. She likes long walks on the beach, cuddling her favorite towel, and a roaring house fire with people inside. Robin Hamilton, 57, was arrested shortly after Saturday's fire behind a Hawthorne trailer home. A woman told Alachua County deputies that she was renting the shed from Hamilton and living there with her two dogs. The woman said Hamilton had been drunk and threatened to "burn her out" because of a missing towel that had sentimental value to Hamilton.
***
Tonight's ONT has been brought to you by Surrender.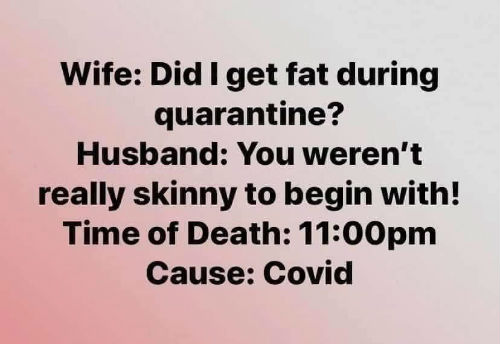 (H/T Ladyl)
Notice: Posted with permission by the Ace Media Empire, AceCorp, LLC and the high quality, low deductible Ace of Spades Dental Plan & Hobo Emporium.
Posted by: Misanthropic Humanitarian at
09:30 PM
MuNuvians
MeeNuvians
Polls! Polls! Polls!
Frequently Asked Questions
The (Almost) Complete Paul Anka Integrity Kick
Top Top Tens
Greatest Hitjobs
News/Chat