Tuesday Overnight Open Thread (5/19/20)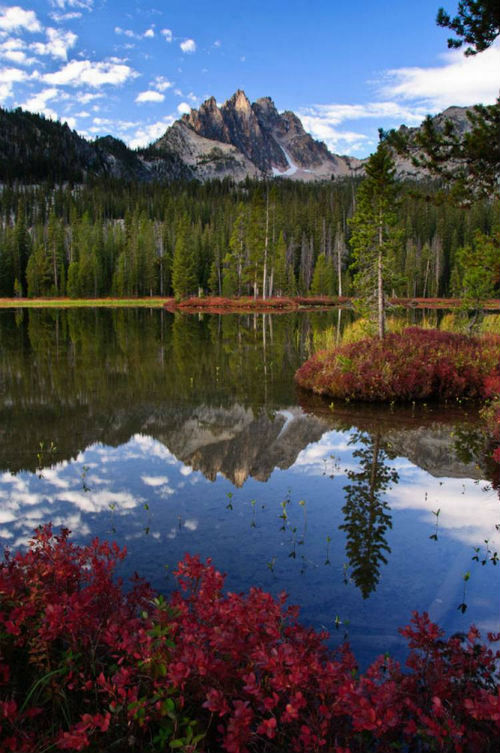 ***
The Quotes of The Day
Quote I
"Unconscious bias includes using language, symbolism and nonverbal cues that reinforce normative social identities with respect to gender, race, sexual preference and socioeconomic status," Bonomi said. "For example, when the virtual background of a Zoom meeting attendee has pictures of his or her wedding, it unintentionally reinforces the idea that marriage is most fitting between opposite sexes." Amy Bonomi, Michigan State director of the university's Children and Youth Institute
Quote II
Barack Obama's 21st-century intelligence hierarchs and their minions systematically outdid Richard Nixon's plumbers, spooks, and spies. Obama appointees and loyalists surveilled American citizens, doctored or destroyed evidence, and monitored their communications.Victor Davis Hanson
Quote III
Greg Gutfeld monologue
Quote IV
"Assert your right to make a few mistakes. If people can't accept your imperfections, that's their fault." Dr. David M. Burns
***
Baby Boomers and the Perpetually Offended are addressed.
What pisses me off about this particular article is not that people, with pent up energy and a sense of wanting life to return to normal, should break "quarantines" and party in the streets, but that the rebuttal to this perfectly human reaction to forced imprisonment should be delivered by a 72-year-old (most-likely "liberal") woman who believes that this has all really been about her, and others like her. She believes that people behaving this way shows a blatant disregard for her welfare and well-being, and yet somehow misses the fact that she's outdoors in a public place enjoying an 80-degree extravaganza of a beautiful day as well.
Next item on the agenda, the Perpetually Offended. This outburst was provoked by this little drop of super-concentrated fucktard: Their Happiness Hurt My Feelings. The time has long since passed where society should continue to tolerate such emotionally-fragile and self-absorbed dimwits. These are people who can do nothing except continuously dwell upon what they do not have (usually for lack of effort), and who expect to have their vomitous mass of childish feelz continuously soothed, validated, and applauded. As if doing so -- being infantilized -- is an adequate and just compensation for being a mentally-ill, hot mess of useless pain in the ass?
I'm so glad I don't fit into any of those 2 categories.
***
Tonight's Economics Lesson 101
For my friends who ask how oil that was trading could be negative $37/bbl last week... Thomson Energy analysis - UNDERSTANDING Crude Oil trading at minus -$37 Imagine the following scenario: You pay $500 today and commit to receiving a hooker at your house in 15 days because your wife will be traveling. This is called a Futures Contract. Unfortunately, lockdown came and you are locked down with your wife at home for the next 60 days. This is called "now you are fucked," and you cannot fulfill the escort company's Futures Contract. So now you do not want this woman to show up at your house at all, and try to find anyone of your friends to pass off this futures contract, any neighbours or, anybody. But you find no takers because now everybody is under lockdown with their wives and families. You find you cannot sell this hooker commitment because nobody can take delivery of the girl, and there is no where to stash her. Nobody can receive the hooker at home anymore. Everyone is in full storage. To make matters worse, not even the pimp (Chicago Mercantile exchange) who sold you the hooker contract has more room to receive girls because his house is full of girls out of work under lockdown. So now you will have to pay anyone just to take the girl off your hands. So someone tells you I will take the girl off your hands but you pay me $37 to do it. This is called negative price when you deliver the girl that cost you $500 to the willing buyer and pay him $37 to take delivery. Got it? This in a nutshell is what happened to the Oil Futures Market last week. No need to thank me.....
H/T Mike
***
The NFL is a social experiment that is going off the rails.
Let us discriminate against certain races because we want "diversity".
NFL CONSIDERS OFFERING INCENTIVES TO DISCRIMINATE ON THE BASIS OF RACE
Today, the National Football League is considering a proposal to enable teams to improve their draft position by hiring minority candidates for coaching and executive positions. As I understand the proposal, a team that hires a minority head coach would move up six spots in the third round of the following year's draft. Hiring a minority general manager would enable a team to move up ten spots in that round. The plan includes a few other similar incentives. My first observation is that the plan is unlikely to spur minority hiring. A six to ten spot improvement in the third round of the draft isn't worth very much. It pretty clearly isn't worth bypassing a white coach or general manager a team wants to select. My second observation is that the plan provides an incentive, albeit a very weak one, to discriminate on the basis of race. It's a bribe to take race into account in the hiring process. Yet, taking race into account in the hiring process is illegal.
***
The joys of Covid-19 lockdown and socialism blended together.
The third month of Venezuela's lockdown has just started, the quarantine has been extended until June 12 and boy, it has felt like an eternity so far. What better way to celebrate this continued reality of ours with a bang—a literal explosion that has knocked down water distribution to Caracas right as at the start of this third month of quarantine. If that's not enough entertainment for you, then may I suggest a party at one of the endless gasoline lines because lo and behold, the country with the largest proven oil reserves in the world has run out of gasoline. I am genuinely curious if someone is going to dare make the case that the gasoline and water shortages are actually good because we're helping heal the environment or something.
***
I remember my first rock concert as if it were yesterday.
So much for ambience. Instead of passing a joint, it's "Hey, pass the hand sanitizer.
The novel coronavirus pandemic has forced much of humanity indoors for safety's sake. But as rates of infection begin to slowly recede in some locations, cautious plans are being made, including for classic summer events like music festivals. Only there's a new twist, and it has everything to do with COVID-19, according to this report from Consequence of Sound (CoS). A music festival is happening in Orlando, Florida in June, but it won't be like any we've seen before.
***
Morons, here is your chance to virtue signal. You to can place a 26.2 sticker on your back windshield.
Virtual Marathon participant.
The Comrades Marathon Association has announced that an officially sanctioned virtual race will soon be launched. Titled 'Race the Comrades Legends', the online event will take place on Sunday, 14 June 2020. In a press release, the organisers of the marathon said: "Following on last week's historic and regrettable cancellation of the 2020 Comrades Marathon and the manifest cancellation or postponement of nearly every mass-participation running event in the world, the Comrades Marathon Association (CMA) today announced the launch of the one and only Comrades Marathon Association officially sanctioned virtual race, 'Race the Comrades Legends' and it will be one with a significant difference." Completion of the virtual event will still get you a medal, and for all South Africans who had entered the 2020 Comrades entry to this event is free.
FFS, run, race, get outside and get some fresh air.
***
Ask the residents of New Zealand how that gun ban is working out.
New figures obtained by RNZ show last year had the highest rates of gun crime and deaths involving firearms for nearly 10 years. But despite that rise, there has not been a corresponding increase in officers taking out or using their guns. The figures, obtained from police under the Official Information Act, show the rates of gun crime went up in both 2018 and 2019. Last year, there were 3540 occasions where an offender was found with a gun. And in both of the last two years, the rate of deadly incidents involving a firearm was the highest it had been since 2009.
***
Reason 667 to kick the United Nations out of our country and stop giving money to them.
The United Nations has put out a tweet asserting that people shouldn't use politically incorrect terms like "boyfriend," "girlfriend," "husband" and "wife" in order to "help create a more equal world." "What you say matters. Help create a more equal world by using gender-neutral language if you're unsure about someone's gender or are referring to a group," states the tweet. It then lists a number of terms alongside their politically correct alternative. These include mankind, chairman, congressman, policeman, landlord, boyfriend/girlfriend, manpower, maiden name, fireman and husband/wife.
***
On this day: 19 May 2016
John Berry, a founding member of rap group Beastie Boys died at the age of 52. Berry originally formed the four-piece hardcore punk band, the Young Aborigines, in 1978 who later became the Beastie Boys and came up with the name for the group. via thisdayinmusic.com
&&&
Born on this day: 19 May 1945
English musician, singer, songwriter Pete Townshend, The Who. Had the 1965 UK No.2 single 'My Generation' and the 1967 US No.9 single 'I Can See For Miles' plus over 20 other UK Top 40 hit singles, 16 US Top 40 singles and rock opera albums 'Tommy' & 'Quadrophenia'. Townshend became known for his eccentric stage style swinging his right arm against the guitar strings in a windmill style, often smashing guitars on stage. Although known primarily as a guitarist, he also plays keyboards, banjo, accordion, harmonica, ukulele, mandolin, violin, synthesiser, bass guitar, and drums. via thisdayinmusic.com
***
Even weapons taste like chicken.
Genius Award Winner.
MAY 17--During an argument in their Florida home, a man threw a piece of raw chicken at his wife, striking her in the head, according to police who arrested the alleged poultry pelter for battery. Cops charge that Thomas Reece, 34, and the victim got into a "verbal argument over a family issue" Friday evening at their St. Petersburg residence. As detailed in an arrest affidavit, Reece "got mad, took a piece of raw chicken, and threw it at" his 34-year-old spouse. The chicken struck the woman in the back of the head.
***
Tonight's ONT has been brought to you by Deterrence.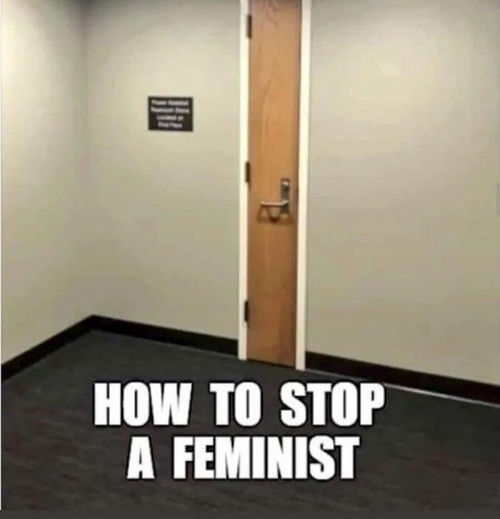 Notice: Posted with permission by the Ace Media Empire and AceCorp, LLC. ONT tips, compliments, loose change, drink tokens and burner phones to petmorons at gmail dot com. Complaints? Certainly not here.
Posted by: Misanthropic Humanitarian at
09:50 PM
MuNuvians
MeeNuvians
Polls! Polls! Polls!
Real Clear Politics
Gallup
Frequently Asked Questions
The (Almost) Complete Paul Anka Integrity Kick
Top Top Tens
Greatest Hitjobs
News/Chat