Ed Henry: Intelligence Sources Say John Brennan Deliberately Hid Evidence That Putin Favored Hillary, In Order to Make His Coup Frame-Job Stick
GRENELL RELEASES LIST OF UNMASKERS
BIDEN UNMASKED
Update! I've got a little list, they'd none of them be miss'd...
Click on the third image.
And... JOEY FINGERS!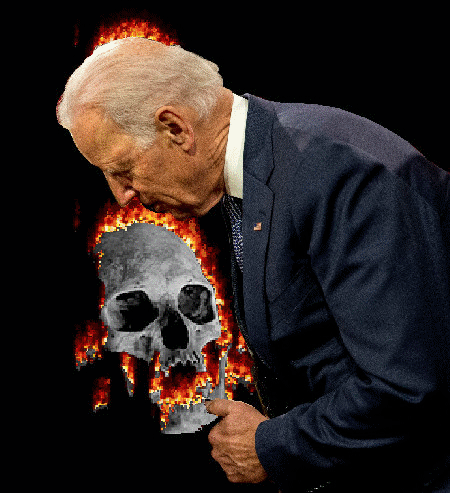 Grenell isn't fucking around here. Explanation of "Unmasking:"
296 unmasking defined: when FISA is being used to surveil Foreign Contacts, such as the Russian Ambassador, US Law is that any Americans on that call must have their names "masked" from the record, because of Constitutional provisions like the 4th amendment and the like. (You can't run secret investigation on American citizens without Probably Cause, dontcha know, or so the story goes) SO if there is some special reason this person should be identified, this name can be "Unmasked", but the official who asks for that must record his name and the date he asked for this to be done, since it is supposed to be quite unusal and rare. These records show that the Obama administration was grossly abusing this power and using it to surveil hundreds of people, presumably all of their political opponents. This is political corruption of the highest level, it truly is 100 times worse than any crime committed during Watergate.
Posted by: Tom Servo
Unmasking someone without a valid intelligence or law enforcement reason -- something on the level of probable cause -- constitutes a deprivation of someone's rights and may be charged as a federal criminal offense. ... Video of Tucker Carlson and Ed Henry below-- a video which actually starts with a summary of the "unmasking" scandal, and what it means. Note that it could be a criminal offense to "unmask" an American citizen without good legal cause. So two officials say that Brennan had evidence that Putin favored Hillary Clinton, but deliberately hid that information to make his frame-up stick. I would guess that those two officials are also informing Fred Fleitz --
who reported that Brennan suppressed evidence that Putin favored Hillary back on April 22.
A former national security official for the Trump White House said Wednesday that former CIA Director John Brennan deliberately suppressed intelligence evidence that showed Russian President Vladimir Putin would benefit if "the more predictable and malleable" Hillary Clinton was elected president in 2016.
From Fleitz's op-ed at Fox News:
More gravely, they said that CIA Director Brennan suppressed facts or analysis that showed why it was not in Russia's interests to support Trump and why Putin stood to benefit from Hillary Clinton's election. They also told me that Brennan suppressed that intelligence over the objections of CIA analysts.
Note that the Deep State Dick-Sucker and insider-trader Richard Burr couldn't help but praise the fine work of John Brennan:
The Senate Intelligence Committee, led by North Carolina Republican Richard Burr, praised the Obama era intel officials for applying "strong tradecraft" in the assessment.
That God we have these good Establishment Republicans acting as handmaidens for the Democrat Party. What would we do without them and the stench of their corruption and cowardice. It is being further reported that Ric Grennel, acting head of the Office of the Director of National Intelligence (ODNI),
might declassify the "suppressed evidence" of Putin's interest in a "RESET" with Hillary Clinton.
President Trump's spy chief is reportedly declassifying information that shows CIA Director John Brennan "suppressed" intelligence on Russia wanting Hillary Clinton to win the 2016 election. Fox News chief White House correspondent Ed Henry said Tuesday evening that "it could get sticky" for Brennan, who served as CIA director under President Barack Obama, due to his role in developing the 2017 intelligence community assessment on Russian election interference that determined with "moderate" to "high" confidence that Russian President Vladimir Putin and the Kremlin sought to boost Trump's 2016 election chances. "There's other intel that may have been more serious suggesting that Russia wanted Hillary Clinton to win, rather than balancing that out in the assessment they put out there in that assessment, and set the narrative that Russia wanted Trump to win," Henry reported on Tucker Carlson Tonight.
Tucker Carlson has a good recap of Obamagate -- which Trump likes so much that he's pinned it to the top of his feed.
From yesterday: The FBI are sweating that they'll lose their ability to get illegal warrants through FISA, and are cursing the "Comeyites" for having destroyed the program through their corruption.