Tuesday Overnight Open Thread (5/5/20)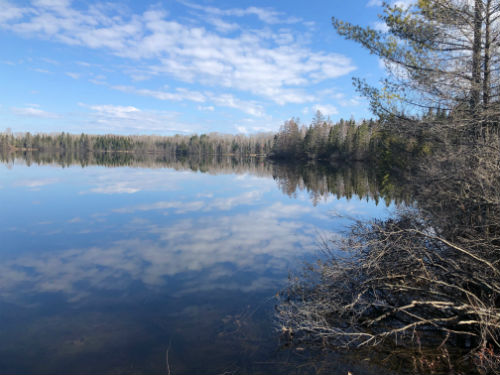 ***
The Quotes of The Day
Quote I
"It takes some energy to go high, and we were exhausted from it. Because when you are the first black anything. A lot of our folks didn't vote. It was almost like a slap in the face."Michelle Obama
There really is a plantation.
Quote II
"I worry that the past two months of quarantine have given people the idea that way for humans to win our million-year war with microbes is to avoid them completely. And I'm here to tell you you can't," Bill Maher
Quote III
People don't submit automatically to zombification when some pissant bureaucrats issue them $1200 checks. They yearn to bust out like everything else on this living planet. And if they can't do it in a good way, well….James Howard Kunstler
Quote IV
West Virginia Governor Jim Justice Tells WV Businesses to "F***ing" follow the Guidelines!
***
Is Supreme Court Justice Ruth Bader Ginsburg a cat? How many lives does she have?
Ginsburg hospitalized.
***
I have no commentary.... OK, I do, in what was a ho-hum crappy day, this made me
LMAO.
Thank you ibguy.
***
To Protect And Serve Eat Donuts
***
On the bright side, or maybe not, they weren't wearing brown shirts.
SAN FRANCISCO -- San Francisco's police chief said the city's rank and file will wear neutral face coverings to defuse a controversy after officers sent to patrol a May Day protest wore masks adorned with the "thin blue line" flag. The police union ordered and distributed the masks emblazoned with black-and-white American flag with a blue stripe across the middle. The symbol is associated with the Blue Lives Matter movement, a display of unity among police officers in response to the national Black Lives Matter movement. In an email obtained by KTVU-TV, Chief Bill Scott told his officers Friday he considered the blue flag and stripe "a meaningful expression to honor fallen officers." However, he worried that some may perceive the symbol as "divisive and disrespectful." A retired civil rights lawyer told the San Francisco Examiner that the masks, which also include the logo for the San Francisco Police Officers Association, violate a long-standing policy that bars police from expressing political opinions while wearing their uniforms.
***
Rep. Kevin McCarthy is contributing factor why the GOP is considered
The Stupid Party. Feel free to insert an adjective in front of Stupid.
House Minority Leader Kevin McCarthy Endorses Liberal Who Helped Bring 'Drag Syndrome' to Michigan
McCarthy is endorsing RINO Peter Meijer in Michigan's 3rd Congressional district.
***
Our Founding Fathers must be spinning at the speed of light in their graves.
We have surrendered our republic without a shot. Just a whimper here and there.
A Dallas hair salon owner who defied a Coronavirus lockdown order will spend seven days in jail, according to a local news report. The salon owner refused to keep her business closed and defied a direct cease and desist order from Dallas County Judge Clay Jenkins in April. "Shelley Luther, a Dallas hair salon owner who opened in violation of the governor's executive order, sentenced to 7 days in jail for civil / criminal contempt of court and fined $7,000," CBSDFW reported Andrea Lucia tweeted on Tuesday.
This sounds like a perfect cause for a Go Fund Me Campaign.
***
Big Tech joined at the hip with Big Government. Just what the hell could happen?
(Reuters) - Apple Inc (AAPL.O) and Alphabet Inc's (GOOGL.O) Google on Monday said they would ban the use of location tracking in apps that use a new contact tracing system the two are building to help slow the spread of the novel coronavirus. Apple and Google, whose operating systems power 99% of smart phones, said last month they would work together to create a system for notifying people who have been near others who have tested positive for COVID-19, the disease caused by the coronavirus. The companies plan to allow only public health authorities to use the technology. Both companies said privacy and preventing governments from using the system to compile data on citizens was a primary goal. The system uses Bluetooth signals from phones to detect encounters and does not use or store GPS location data.
Call me paranoid, but I don't trust them, not for one minute.
***
The ONT Musical Interlude
&&&
&&&
A 5 year old with a wallet and car keys. Parents?
Genius Award Winner.
WEBER COUNTY, Utah (ABC4 News) – According to troopers with the Utah Highway Patrol a 5-year-old boy was pulled over driving his parents' car on the freeway Monday. UHP said a trooper in Weber County initiated a traffic stop on what he thought was an impaired driver. Turns out it was a young man, age 5, troopers added. UHP said he told troopers he left home after an argument with his mom, in which she told him she would not buy him a Lamborghini. He decided he'd take the car and go to California to buy one himself. Troopers said he might have been short on the purchase amount, as he only had $3 dollars in his wallet.
***
Not sure if Topeka, KS is under dictatorial stay at home laws. Whether or not
Tonight's Feel Good Story of The Day.
Ann Darby and her mother, Rebecca Cox, got an unusual alert from their Ring doorbell camera. "It was a guy mowing the lawn on a zero-turn, in dark overalls and a fluorescent shirt," Darby told KSNT. "We assumed it was the city." The next day when Darby's husband called the City of Topeka, they said it wasn't them who mowed Rebecca's lawn. Rebecca is blind, so Ann and her husband have been caring for her at their home in Caney during the stay-at-home order. Ann said they had planned to make the nearly three-hour drive this weekend to mow the lawn themselves, but things have been busy.
***
Tonight's ONT has been brought to you by Candid Clothing.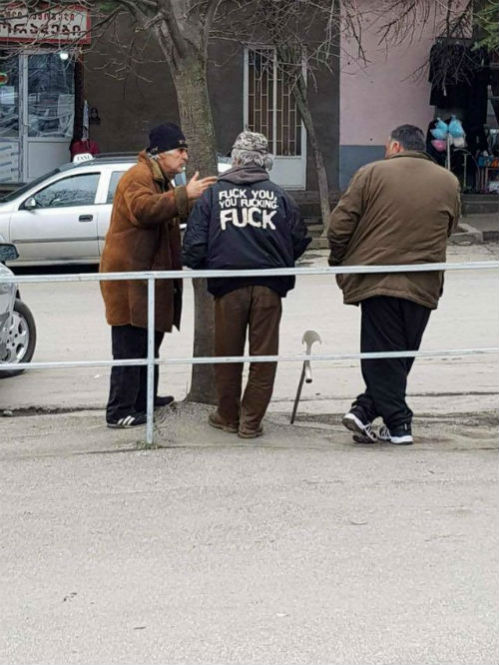 Notice: Posted with permission by the Ace Media Empire and AceCorp, LLC. Serving your ONT needs since September 24, 2008.
Just a friendly reminder, for the love of God do not post on old threads. If you have to ask you can't afford it.
Posted by: Misanthropic Humanitarian at
10:05 PM