Monday Overnight Open Thread (5/4/20)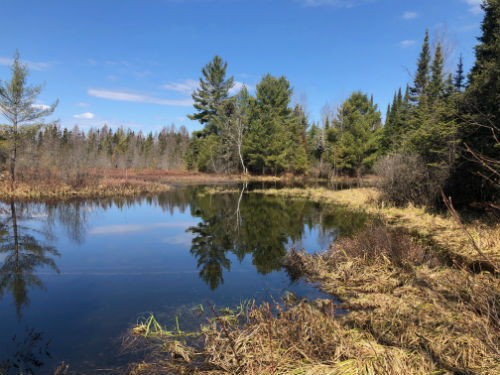 ***
The Quotes of The Day
Quote I
Donald Trump voted by mail in 2020. He believes that it was okay for him. He believes that it is safe for him. He believes that it was allowable. And yet he refuses to allow the same to others. …You are more likely to be struck by lightning than for there to be an incident of voting fraud. That's because most people aren't trying to vote twice or three times. They're trying to vote once. Stacy Abrams
Quote II
"It's bad policy and it's irresponsible. The motion was made to just basically rescind the protections we've taken more than a month ago and open up those floodgates. Not only does it send the wrong message, it's just the wrong thing to do at this time I think," Beverly Hills Councilmember John Mirisch
Quote III
"With all due respect, you aren't our 'forever First Lady.' No one is, nor should anyone be. Pump your brakes a tad."James Woods
Quote IV
"Science is the belief in the ignorance of experts."Richard Feynman
***
Paul Joseph Watson and I are in total agreement. Including the
NSFW-Language
***
If the damn Nazis ever let you out of your house and are attending a MoMe,
This might be the article for you. How to plan a cross country road trip.
Jumping in the car and heading across the country is a dream many Americans have, immortalized in books and films, the road trip is more than a trip from one point to another, it is a journey of self-discovery, a rite of passage, and can change the way you think about other parts of the country. But while the media may romanticize the idea, the reality budgeting and planning for your own adventure can be a daunting task. Having crisscrossed the country several times, by car, motorcycle, and RV, here are my top tips for planning the perfect road trip.
***
Will this make me drink moar water?
This falls into the category of The ONT Is Always Looking Out For You.TM
As an ingenious design that means you'll never have to choose between the two again. How often have you looked at your reusable water bottle and your insulated coffee mug and had to choose between them? You may have wanted both, but knew you didn't have the space to carry them all day long. This is a familiar problem for many of us who strive to reduce our waste footprints. There's only so much we can fit into purses and backpacks, which means that one often gets left behind. This could soon change, thanks to a clever new product called Hitch. Designed by two entrepreneurs from Santa Barbara, California, Hitch is a full-size, 18-ounce insulated water bottle with a 12-ounce coffee cup tucked inside the bottom. You turn a crossbar on the bottom of the bottle to release the cup. Once filled, a lid stashed at the top of the water bottle can be used to seal up the coffee cup. Even more ingeniously, the full cup can attach securely to the top of the water bottle, freeing up one hand if needed.
Never to early to go shopping, is it Mrs. Mis. Hum?
***

We really have become a Nanny State.
Warmer temperatures drew lockdown-weary Americans from coast to coast out of doors over the weekend. But many came face to face with the disturbing intervention of local governments as helicopters patrolled beaches in California and New York City police issued summonses and made arrests over coronavirus social-distancing violations in area parks.
***
The Twitterverse, good for constitutional law analysis and now
identity experts.
State-run media on Saturday said that North Korean leader Kim Jong Un appeared in public for the first time in 20 days after rampant speculation surrounding his health and whereabouts. Per CNN, the Korean Central News Agency is reporting Kim attended a ceremony at a brand new fertilizer factory near Pyongyang. Senior officials, including his sister and likely successor, Kim Yo Jong, were also in attendance. Photos and video footage of Kim at the ceremony were published by the Rodong Sinmun newspaper and the North Korean Central Television. In the footage, Kim can be seen walking, smiling, laughing, waving to crowds, and smoking. Kim and senior officials appear to be the only ones not wearing face masks at the ceremony.
***
Who is Brad Birkenfeld? He's a whistleblower who was handsomely rewarded.
Now we're going to catch up with a man who may be one of the world's most intriguing whistleblowers, he's definitely one of the richest. He's Brad Birkenfeld, the one-time Swiss banker who turned evidence against U.S. tax evaders only to find the U.S. Justice Department targeting him. Today, his Unfinished business. Sharyl: Brad Birkenfeld was a manager at Switzerland's largest bank, UBS. Brad Birkenfeld: I managed offshore money for wealthy clients. Minimum account size was a million dollars and the sky was the limit. Sharyl: In 2007, Birkenfeld became one of the first bankers ever to break open legendary Swiss bank secrecy. Exposing one of the longest and largest tax frauds in the world: 19,000 illegal offshore accounts with $20 billion in assets managed through the UBS American desk.
***
There is one industry that isn't doing well under the Kung flu hysteria. The world's smallest violins are playing for the wind and solar industries.
The only good news about the COVID-19 social change impacts on our lifestyles is that the travel bans, and lockdowns have cleaned the globe flushing the murk from Venice's canals and we have seen cleaner air worldwide. Seeking to cash in on America's response to the coronavirus crisis its wind and solar power outfits tried to snare $billions out of the Trump administration's $2 trillion coronavirus aid package. But to no avail. Congress is likely to continue to focus on injection of broad economic aid to workers and small businesses. The massive and endless subsidies for wind and solar electricity are likely to be put off until later legislation. Far from being "essential", heavily subsidized, and chaotically intermittent wind and solar, and the fleeting jobs those industries create, are starting to look like wasteful luxuries that mega economies like that in Germany, Australia, and America can ill afford.
***
Something has to be done about social media giant Twitter. Their behavior is bullshit.
On Saturday, Twitter suspended Candace Owens for encouraging Michiganders to return to work, regardless of Gov. Gretchen Whitmer (D-Mich.)'s decrees. Social media companies have partnered with local governments to support coronavirus restrictions. Whitmer, however, issued a new declaration of emergency this week after the Michigan legislature refused to extend her previous emergency declaration. The declaration is the basis for her stay-at-home orders.
***
Granny and Gramps are using pot more now than ever. What's up with that?
Teenagers have consumed marijuana less and less in legal states. Instead, baby boomers have taken their place. As BDS Analytics noted in a consumer report last year, baby boomers have become an "important and growing segment" of cannabis consumers. In other words, more adults are using marijuana more than ever. A February study showed marijuana use among adults ages 65 and over had risen 75% in the past three years. Neither analysis explained why older consumers were using more marijuana. But a brand new study published in The American Journal of Geriatric Psychiatric may provide answers. University of California, San Diego researchers compiled self-administered data from 568 patients who visited the university's geriatric clinic over 12 weeks. Questions included if, why, and how seniors used cannabis, what kinds of marijuana they used (CBD or THC?), lifetime use, and how it helped treat symptoms. You won't be surprised that older adults choose cannabis for medicinal reasons over recreation. The most common medical reasons included pain, sleep, and anxiety. Researchers were keen to understand why older adults turned to marijuana for anxiety.
***
Those of you who live in states where the mosquito is the state bird won't be too happy about this. Or will you?
Hybrid mosquitoes.
The EPA on Friday granted permission for genetically engineered mosquitoes to be released into the Florida Keys and around Houston to see if they can help limit the spread of mosquito-borne illnesses. British biotech company Oxitec Ltd was granted an experimental use permit to release a genetically engineered type of the mosquito species Aedes aegypti, which is a known vector of Zika virus and viruses that cause yellow fever and dengue fever, the Environmental Protection Agency office of Chemical Safety and Pollution announced. Oxitec must get state and local approval before it can start field testing. But if granted, testing will take place over a two-year period in Monroe County, Fla., starting this summer, and in Harris County, Texas, beginning in 2021.
***
Pit manuever, Van vs. Prius.
H/T redc1c4
***
What the parents of today need are more freaking traveling circuses.
He does not care who takes care of his children -- a freaking traveling circus will do -- just so long as it is not him. Mystal also wrote, "I live in the future and have subscriptions to approximately 18,000 streaming services." So those are his priorities. He wants to stream entertainment and shove his kids off on a freaking traveling circus. Perhaps cutting back on streaming subscriptions would free up money to take care of his children. Here is how affordable child care worked in the Surber household in the 1990s. I worked first shift, my wife worked second. That is what the Child Care Fairy gives a parent, a partner. Not every mother has a handy-dandy father to help, likewise not every father has a mother to rely on. But for most people, that is how it works. For a brief period in the 20th century, most middle class women got to stay home with the kids.
***
Beauty is in the eye of the beholder.
Obviously CNN's Don Lemon has problems with his.
Don Lemon: What is it about President Obama that really gets under your skin? Is it because he's smarter than you? Better-educated? Made it on his own, didn't need daddy's help? Wife is more accomplished? Better looking? I don't know, what is it, what is it about him? That he's a black man that's accomplished being president? That he punked you on the whole birth certificate thing? What is it about him? Just wondering.
***
The ONT Musical Interlude
&&&
***
Not a good idea to send a
Park Ranger
Karen swimming.
Genius Award Winner.
AUSTIN, Texas — An Austin Park Ranger was pushed into the water at Commons Ford Metropolitan Park after telling a crowd to keep 6 feet of distance with each other Thursday. Someone captured video of the incident and it has made the rounds on social media. In the video, the park ranger is standing on a boardwalk and can be heard telling park-goers to social distance themselves. "Keep that 6 feet of distance with each other," the ranger says.
***
Too much valu-rite? There may be a cure.
Tonight's Feel Good Story of The Day
A plant extract combination of fruits, leaves, and roots may help to relieve hangover symptoms, reveals an intriguing new study published online this week. Furthermore, the common wisdom about what causes hangovers may be wrong. The study's findings indicate that dehydration and the associated loss of electrolytes—electrically charged minerals in the body that help balance water content and acid levels—may not be largely responsible for all the common hangover symptoms.
***
Tonight's ONT has been brought to you by Copping A Feel.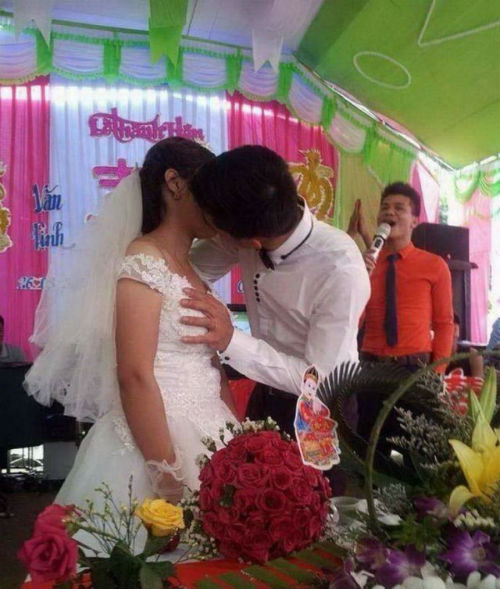 Notice: Posted with permission by the Ace Media Empire and AceCorp, LLC. We proudly claim there are no "Karens" on the Empire's Board of Directors.
Posted by: Misanthropic Humanitarian at
09:58 PM
MuNuvians
MeeNuvians
Polls! Polls! Polls!
Real Clear Politics
Gallup
Frequently Asked Questions
The (Almost) Complete Paul Anka Integrity Kick
Top Top Tens
Greatest Hitjobs
News/Chat