Sunday Overnight Open Thread (5/3/20)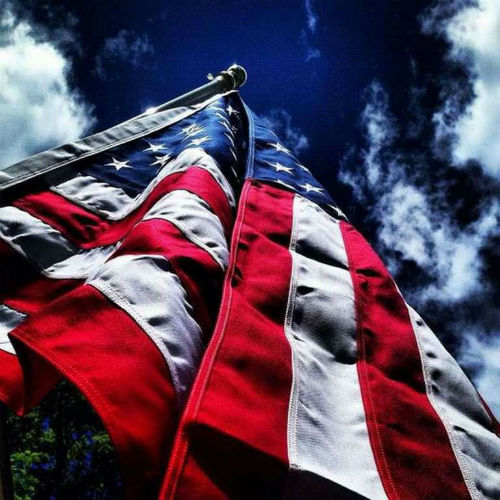 ***
The Quotes of The Day
Quote I
When you think of the long and gloomy history of man, you will find more hideous crimes have been committed in the name of obedience than have ever been committed in the name of rebellion. C. P. Snow: English novelist & scientist (1905 - 1980)
Quote II
"We are mixing into this epidemic the most lethal means for suicide that has ever been invented," Dr. Eric Fleegler, a professor of emergency medicine at Harvard Medical School
Quote III
"The current status quo relies on one-size-fits-all edicts that unfairly punish millions of people across the state without giving them any recourse or voice in the process. The people deserve a better solution, and we can provide it." State of Michagan Assembly Speaker Lee Chatfield(R)
Quote IV
I know these delays have been hard. You depend on our courts to protect your rights and help resolve your disputes. We are all looking forward to the day when we can get back to something that feels more normal. For now, we must remain vigilant about protecting each other.North Carolina Chief Justice Cheri Beasley
Quote V
"Biden is such a fucking slime ball, he's so weak, and has no appeal to anybody. Trump, at least, is a snake oil salesman, he does tricks. He does them really badly, but people don't care." Pink Floyd's Roger Waters
***
What's up with Asia? First China gives us the Kung flu.
Now Asia is giving us murderous hornets.
H/T CBD
If you didn't think 2020 could get much worse, it just did with the invasion of murder hornets. The Asian giant hornet (vespa mandarinia) is described as 1.5 inches to 2 inches in length with an orange-yellow head and black stripes on its abdomen. Kyoto Sangyo University researcher Jun-ichi Takahashi said the hornet species earned its "murder hornet" nickname due to its toxic venom, which is equivalent to that of a venomous snake, according to a New York Times piece on Saturday that got social media talking about the horrifying pest. Multiple stings from this large hornet can be fatal. So much so that hornets kill up to 50 people a year in Japan alone. And now they're in the United States.
***
Scrubs star Sam Lloyd has died, aged 56. RIP.
Lloyd, who played the bumbling lawyer Ted Buckland on the beloved medical sitcom, was diagnosed with an inoperable brain tumour and lung cancer in 2019. The diagnosis shortly followed the birth of his new baby, Weston, with his wife Vanessa. Lloyd, whose death was confirmed by his representative, is the nephew of Back to the Future star Christopher Lloyd.
***
Probably a good thing Mitt Romney never saw this contraption.
***
Oh no we won't punish you. We just wish to know who you are.
Earlier this month, Dickinson College's administration and security officials sought to identify the anonymous operator of an Instagram account, "menofdickinson," while asking Instagram to remove the account. In response to a letter from FIRE, the college has committed that it will not discipline any student responsible for the account, but defended its efforts to investigate and identify its operator, claiming that it was required to do so by federal law. (It wasn't.) The Dickinson student newspaper, collecting screenshots of a number of posts from the account, reported that the account was created in the wake of student protests criticizing the college's response to sexual assault — protests that ultimately led Dickinson's administration to agree to some of the changes urged by students. Phrases in the now-deleted "menofdickinson" tagline ("Empowering men since 1783" and "Made for men and woMEN" were borrowed from a "womenofdickinson" account ("empowering women since 1783" and "made for women and feMENists". The former account was populated with, as described by The Dickinsonian, "misogynistic content" consisting of memes and images about sexual assault allegations, wife beating, and women's rights.
***
Christopher Wray of The FBI is a typical lawyer.
He can talk out of both sides of his mouth.
Christopher Wray, the FBI director who has been one of the fiercest critics of encryption under the Trump administration, previously worked as a lawyer for WhatsApp, where he defended the practice, according to new court filings. The documents, which were released late on Wednesday night as part of an unrelated matter, show Wray worked for WhatsApp in 2015 while he was an attorney for the Washington law firm of King & Spalding. While there are sparse details about the precise nature of the work, the filings indicate that Wray strongly defended the need for end-to-end encryption in his previous representation of WhatsApp, the popular messaging application owned by Facebook.
Personally, I don't hold that against him. I do find him totally reprehensible for the FBI remaining a sewer. Or reason #352 I hate the Federal Government. (Nope, no Humanitarian feelings towards them.)
***
'30 Years Later, This Big Boy Fusion Reactor Is Almost Ready to Turn On. Then it just needs to get hot.'

Could nuclear fusion finally be right around the corner ... in 2035? The International Thermonuclear Experimental Reactor, or ITER, is a 30-year-old project started by President Ronald Reagan and Soviet leader Mikhail Gorbachev. With tens of billions of dollars on the line, this experimental tokamak fusion reactor—a nuclear fusion plasma reactor where extremely hot, charged plasma spins and generates virtually limitless energy—is one of a handful of extremely costly "miniature suns" around the world.
***
I guess holding up lit lighters and passing joints are out of the question!
The coronavirus pandemic swiftly put an end to concerts for the foreseeable future, with every level of touring halted until COVID-19 is under control. Experts are predicting large-scale gatherings won't be safe until "fall 2021 at the earliest" — but apparently Denmark can't wait that long. Last week, the city of Aarhus held a drive-in concert where audience members could watch live music from the comfort of their cars. The government in Denmark has enforced social distancing measures akin to those in the US, but Aarhus residents read those rules and decided to get creative. A stage was erected on the city's outskirts so that singer-songwriter Mads Langer could perform to an audience in-person instead of via livestream (via Stereogum). From inside their socially-distanced cars, attendees could turn their FM dials to the designated radio station to hear his set live on air, hence experiencing a concert the way you would a drive-in movie.
.........Segue
The ONT Musical Interlude
On this day: 3 May 1968
The Beach Boys opened their US tour on which the co-headliner was Maharishi Mahesh Yogi. The second half of the concert which featured the Maharishi Mahesh Yogi, lectured the audience on "spiritual regeneration." The reaction was so negative, more than half of the remaining tour dates were cancelled. via thisdayinmusic.com
I would have been so pissed. There wasn't enough dope to give me to stick around for the second half.
Born on this day: 3 May 1933
James Brown 'Soul Brother No.1', (1966 US No.8 and UK No.13 single 'It's A Man's World', 1986 UK No.5 single 'Living In America', 1963 album 'Live At The Apollo'). Brown demanded extreme discipline from his musicians and dancers, and had the practice of assessing fines on members of his band who broke his rules, such as wearing un-shined shoes, dancing out of sync or showing up late on stage. Brown died on 25th Dec 2006 at the age of 73. via thisdayinmusic.com
***
Florida, Tasers. Of course
Genius Award Winners.
ST. PETERSBURG — A police officer was suspended after an internal investigation found he used his Taser on his then-fiancée and a family friend. The two gave Officer John Pace their permission to use the weapon them, according to the St. Petersburg Police Department. Pace was handed a 160-hour suspension without pay, removed from specialized units for 18 months and referred to the department's employee assistance program, police said. He will also have to meet with his supervisor once a month to ensure he's using his Taser properly. Pace could not be reached for comment Thursday.
***
What was once lost, is now found.
Tonight's Feel Good Story of The Day.
Way back in October of 1992, a 17-year-old Waterbury boy had his 1990 Kawasaki KX125-H dirt bike stolen. According to FOX 61, it was swiped when the boy was taken away to presumably get medical attention after he broke his arm riding it. More than 27 years later, however, the former Kawasaki owner has finally been reunited with his old dirt bike. According to police, the bike was seized after an officer spotted it "tearing through" Bushnell Park in Hartford, CT—likely by someone taking advantage of the park's newfound emptiness brought on by the state's current stay-at-home orders. Authorities were able to trace the bike back to the October 1992 Waterbury police report using manufacturer records kept by the National Insurance Crime Bureau and the National Crime Information Center. The method is helpful when VINs are scratched off. Apparently, dozens of stolen items are returned to their rightful owners this way every year.
***
Commenter stats for week of 5-3-2020

Top 10 commenters:
1 [557 comments] 'TheJamesMadison, back to random thoughts' [78.15 posts/day]
2 [539 comments] 'Sponge - China is asshoe!'
3 [448 comments] 'Soothsayer'
4 [364 comments] 'rhennigantx dont californicate my TEXAS'
5 [359 comments] 'Kilroy wasn't here'
6 [355 comments] 'Skip'
7 [347 comments] 'qdpsteve'
8 [345 comments] 'Insomniac - Ex Cineribus Resurgo'
9 [331 comments] 'LeftCoast Dawg'
10 [329 comments] 'runner' Top 10 sockpuppeteers:
1 [202 names] 'Miklosius Caroliniensis' [28.34 unique names/day]
2 [53 names] 'Duncanthrax'
3 [42 names] '18-1'
4 [29 names] 'freaked'
5 [27 names] 'Meade Lux Lewis'
6 [26 names] 'LeftCoast Dawg'
7 [24 names] 'Cicero (@cicero)'
8 [24 names] 'Adriane the Late Night Critic ...'
9 [24 names] 'Ha'
10 [24 names] 'Notorious BFD'
***
Tonight's ONT has been brought to you by Makeshift Jaccuzzis.
Notice: Posted with permission by the Ace Media Empire, AceCorp, LLC & The Cob Dental Plan United Cooperative. ONT tips? Loose change, drink tokens and burner phones to petmorons at gmail dot com. Complaints? Obviously to someone who has a rat's ass to care.
Posted by: Misanthropic Humanitarian at
09:55 PM