Saturday Ovenight Open Thread (5/2/20)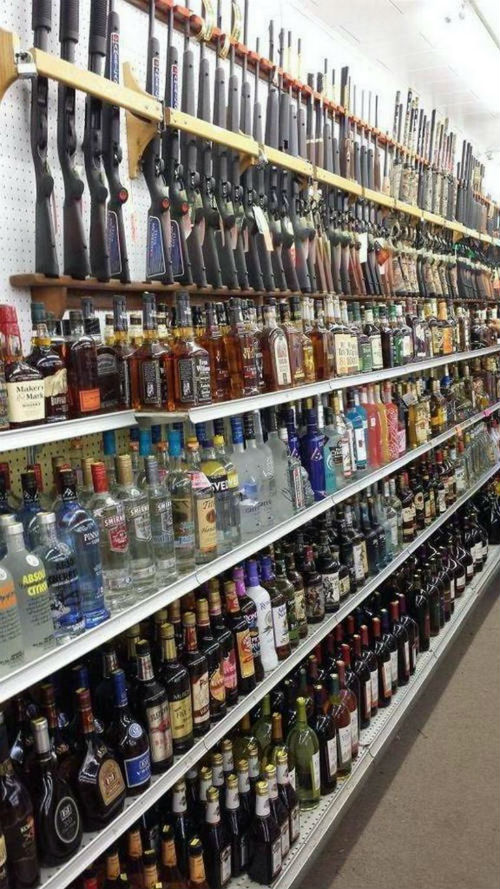 ***
The Saturday Night Joke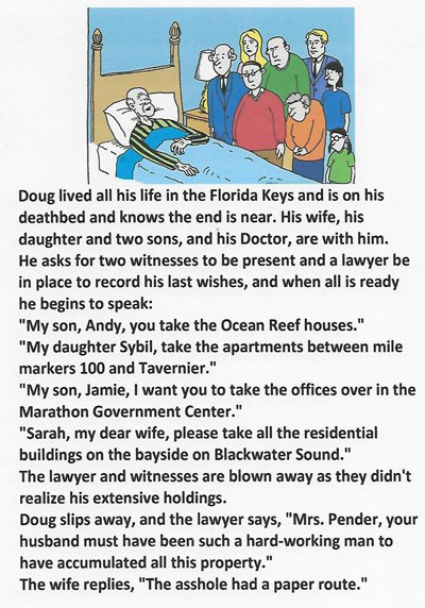 ***
***
When the United States of America had the chance,
we should have colonized and claimed Canada as our own.
OTTAWA — The federal government has outlawed a wide range of rifles with the aim of making Canada safer, saying the guns were designed for the battlefield, not hunting or sport shooting. The ban issued Friday covers some 1,500 models and variants of what the government considers assault-style firearms, meaning they cannot be legally used, sold or imported, starting immediately. The list includes the popular AR-15 rifle and the Ruger Mini-14 used to kill 14 women at Montreal's Ecole Polytechnique in 1989. "Today we are closing the market for military-grade assault weapons in Canada," Prime Minister Justin Trudeau told a news conference.
***
The ONT Is Always Looking Out For YouTM. The best tequilas under $30.00
Happy Cinco de Mayo! Did you know that May 5th is a celebration of the Mexican army's 1862 victory over France at the Battle of Puebla during the Franco-Mexican War? Now you do. Will most of you use Cinco de Mayo as an excuse to drink a lot of agave-forward cocktails and indulge in a shot (or three)? Probably, and count us in. This is not your guide for sipping tequilas (though we do suggest one). This is a day of modest pleasures; below, a curated selection of tequilas that are unpretentious, reasonably priced ($30 or less) and versatile — they'll work well on their own or in cocktails. "I think tequila has one of the widest ranges of quality from the bad to the good," says Mark Murphy, an independent bar consultant. "You can avoid the hangover by sticking to better tequila. But the good thing is that 'better' doesn't have to mean drastically more expensive."
***
'How The Mafia-Camorra War Determined The Fate Of Organized Crime In America'
We might not even know the name Mafia today had this fledgling criminal group not narrowly defeated the rival Camorra gang in a bloody war on the streets of New York between 1915 and 1917. There are few organized crime groups as legendary and notorious as the Sicilian Mafia. In the 20th century, this infamous criminal organization exerted enormous influence, and even today Cosa Nostra families control sizable criminal empires.
***
NOT FOR THE FAINT OF HEART WARNING
If true, extremely weird. Unless you are Anderson Cooper.
***
Are we Americans weird?
Many non-Americans think we are.
People That Aren't From the West Describe Things Americans Eat That They Find Weird We hear about people eating bats, Pangolins, Vegemite, and live octopus and think it's extremely weird, but people outside the West think the same thing about some of the very common things that we eat. Here are some of the things non-Westerners think it's weird for Americans to eat: — The first thing I ever ate when I got off the plane in the USA was a big greasy slab of pepperoni pizza. You gotta understand I ate only fish, pig or some kind of bird with rice before hand. Seeing that for the first time made my stomach churn till I was encouraged enough to finally take a bite… and holy shit if I wasn't singing "A whole new world" with my taste buds after that. Soon after I tried burritos, tacos and nachos and I within a year was obese…
***
The ONT Musical Interlude
Born on this day: May 2, 1945 Goldy McJohn, Canadian musician (Steppenwolf), born in Toronto, Ontario (d. 2017) via onthisday.com
&&&
Born on this day: May 2, 1946 Lesley Gore, American singer (It's My Party, You Don't Own Me), born in Brooklyn, New York (d. 2015) via onthisday.com
***
Let's see, when I go to the bank I normally deposit checks, currency & checks. Not our
Genius Award Winner.
Meet David Pangallo of Jefferson County, Colorado. David is just trying to make his way through this mixed-up crazy world, while making money and participating in our thriving economy. Why, he has so much money the bank knows him by name. Case in point: an incident in Jefferson County where deputies said 34-year-old David Pangallo allegedly deposited two bags of cocaine along with his cash at a bank on the 8300 block of Continental Divide Road on Friday.
***
Tonight's ONT has been brought to you by Planning.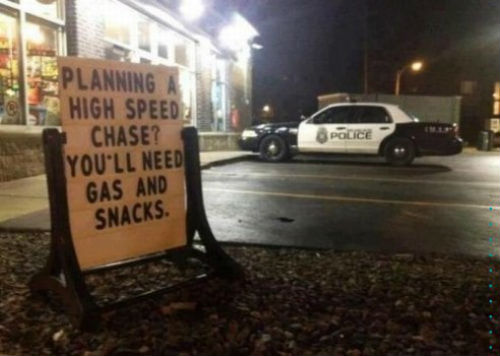 Notice: Posted with permission by the Ace Media Empire and AceCorp, LLC. Hell who am I kidding? Ace left the blog keys on his coffee table and I grabbed them.
Posted by: Misanthropic Humanitarian at
10:00 PM
MuNuvians
MeeNuvians
Polls! Polls! Polls!
Real Clear Politics
Gallup
Frequently Asked Questions
The (Almost) Complete Paul Anka Integrity Kick
Top Top Tens
Greatest Hitjobs
News/Chat