Sunday Overnight Open Thread (4/5/20) Hoping You Get Your Money's Worth Edition
(Lake Superior, Saxon Harbor, WI)
***
The Quotes of The Day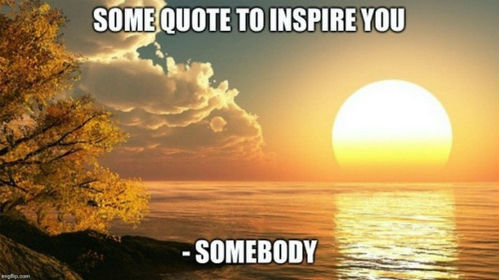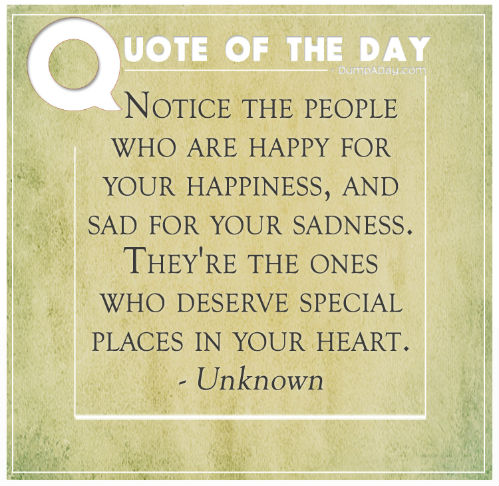 Quote XXII
"This unanticipated shock to our business has been acute, forcing us to make difficult decisions to ensure that Under Armour is positioned to participate in the eventual recovery of demand," Patrik Frisk, CEO and president,Under Armour
Quote XXIII
"He lived on his own but would go out every day. Dan had diabetes and was classed as a high-risk person so after lockdown he was unable to go out which we think pushed him over the edge. "We were concerned about him being in isolation and stayed in touch but were not able to see him. We tried our best and let him know we were there for him" Chelsea Furniss
My heart goes out to the Furniss family.
Quote XXIV
"That's the real evil of this type of programming," "We believe it delayed and interfered with a prompt and adequate response to this coronavirus pandemic within the state of Washington."Arthur West
Quote XXV
"In just ten days, we discovered that neither the tampon issue, nor the participation of transsexuals in the Olympic Games, nor the climate emergency were real problems, nor emergencies, nor anything of the sort. They were just fictitious problems, the pastimes of a generation that hadn't known tragedy." –
Itxu Diaz, National Review
***
Dear MisHum ...

Am guessing you -- and possibly the ONT coterie -- might enjoy this.
While I may not visit the ONT regularly, my soul is always warmed when I do. Thank you,
Kathy
No we thank you Kathy. A very nice Hat Tip.
***
We can't escape the Kung Flu. It is changing your sex life.
Most people in lockdown, as 75% of Americans are at the moment, are probably experiencing big changes to their usual routine. There's no office commute, no school bus shuttle; there are no parties to attend, no group dinners to plan. It's unsurprising, then, that for a lot of people, those changes may also be affecting their sex life. For some, less sex during the pandemic is a given—for those who are self-isolating while single, making their usual sex lives too risky, or those whose partners are away or sickened by the virus. Meanwhile, those with the option of having more sex might well be taking it: Condoms may become the next item to be in short supply worldwide, while some have speculated that maternity wards will see an uptick in mothers giving birth nine months after the lockdowns began.
***
No complaints here.
We had over 3" of the white global warming data Friday night.
Old article but it was linked to this at
Instapundit
***
It's not bias. It's not misinformation.
But, if you insist on calling me racist. That's Mr. Racist to you.
Word Police Strike Again: Grammarly Says Using Wuhan Coronavirus 'Can Encourage Bias and Misinformation'
Stop caving to China's propaganda campaign. The outbreak began in Wuhan, China. Deal with it.
***
This is a Smart Military Blog
TM
.
And there is probably a Moron who has $1.3 million burning a hole is his/her pocket. 1944 Gruman Wildcat for sale.
History: The F4F Grumman Wildcat began life on Grumman's drawing boards as a biplane, but nevertheless became the Navy's first monoplane fighter aircraft. The Wildcat has no hydraulic system and a very simple electrical system. The landing gear is cranked up and down (28 cranks), and the flaps are vacuum powered. Despite its simplicity, the Wildcat was a great technological advance over its biplane predecessors when it entered service in the late 1930's.
Pretty cool plane.
***
Covid-19 Shmoid-19, let's have some fun.
Now, that's an 'Ette.
***
You cannot invade a Zoom conference (Zoombombing).
Federal prosecutors are now warning pranksters and hackers of the potential legal implications of "Zoombombing," wherein someone successfully invades a public or sometimes even private meeting over the videoconferencing platform to broadcast shock videos, pornography, or other disruptive content. The warning was posted as a press released to the Department of Justice's website under the US Attorney's office for the state's Eastern district with support from the state attorney general and the FBI. More and more of the world is increasingly self-quarantining due to the COVID-19 pandemic, and core pillars of society like public education and policy are moving from in-person meetings to remote conference calls on platforms like Zoom. In turn, that's led to an uptick in conference call hacking and pranks. The most vulnerable forums are those of school classrooms, political meetings, and other sensitive gatherings including minors or confidential information. And as The New York Times reported on Friday, the weaponization of Zoom, not just for pranks but for harassment campaigns, has become a pressing concern at the highest levels of law enforcement as growing online groups gather on Instagram, Reddit, Twitter, and 4Chan to coordinate attacks.
However, if you are the Federal Government, no f*cking problem.
The Department of Health, under amendments to the National Disaster Act, now has permission to keep a database and track citizens who have tested positive for COVID-19, are suspected to be positive or are in contact with a positive patient. "The National Department of Health shall develop and maintain a national database to enable the tracing of persons who are known or reasonably suspected to have come into contact with any person known or reasonably suspected to have contracted COVID-19," the regulations state. This will include: First name
Last name
Identity number/Passport number
Residential address
Work address/Other addresses where they could be located
Cellphone number
COVID-19 test results
The personal details of all known or suspected contacts of anyone who has tested positive for the virus
As well any other information the department considers necessary for contact tracing.
No, I don't see any possibilities of misuse here whatsoever. I also have a Bridge to Nowhere for sale.
Now here's a perfect example of Zoombombing.
Zoom has become an indispensable communications tool while America is stuck in COVID-19 quarantine. From church services to "quarantini" cocktail hours, online "6-feet-a-partays," family reunions, college lectures and company meetings, the online meeting platform has met the demand for people hungering for a way to keep in touch while being sequestered. Zoom is so popular that buyers have rushed to the NASDAQ to see how it's doing on the market and buying the stock, which, by the way, isn't the company with the ticker symbol ZOOM. Oops. But someone always ruins the fun for the rest of us – or adds to it, depending on your sense of humor and tolerance. It turns out that when you advertise the Zoom meeting link that anyone can access, you stand the risk of a prankster infiltrating the meeting. Strippers, hijackers, and sickos all have attended college lectures, classes and a man defending his Ph.D. thesis with bad jokes, pornography, and disgusting comments.
***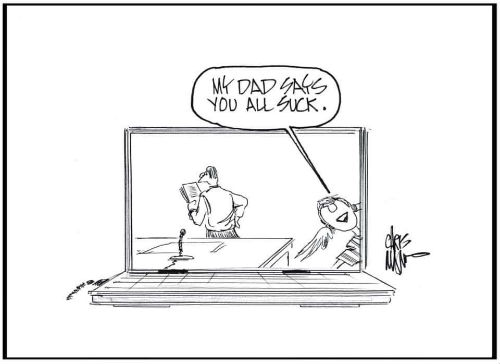 ***
When The Sewer Twitter makes a mistake, why is always in favor of the big and powerful? Rhetorical.
A New York university was given access to the parody account of a student at the college who used the account to make fun of the school. A Twitter account under the name @SUNYGeneeso that was operated by student Isaiah Kelly, according to Business Insider, had been using the handle to poke fun at the college for its handling of recent events on campus, which included a power failure and the library being closed due to an asbestos infection. "Twitter determined the account violated their policy on account impersonation and turned access over to us." Tweet This
When the account had been locked initially, the student was sent a notification informing him that the email address had been changed. According to Kelly, the email that had supposedly gained access to the account belonged to an administrator, which in turn allowed the person to edit the profile, which included changing the banner and removing some of the tweets from the account. The student did get back access to the account, but it had been suspended for violating Twitter's policy on impersonation.
***
Doctors are supposed to be so smart.
Just what in the hell did you think was going to happen when you told people to stay put? Most of mankind is not prepared to be couch potatoes 24/7.
Doctors are urging Brits to avoid gardening or DIY jobs around the house during the coronavirus lockdown. They are concerned that work may result in injuries that could add to the strain that hospitals are facing as a result of the Covid-19 pandemic. The British Association of Plastic, Reconstructive, and Aesthetic Surgeons is urging Brits to avoid starting any task that could lead in a traumatic injury as it could divert NHS staff and resources away for the current coronavirus crisis at hand.
Wankers. After preparing tonight's ONT I found out first hand about our local hospital's emergency room. I didn't get bitched at. Needless to say The ONTs are going to be scant for a period of time.
***
Life continues, even in death.
Hundreds of mourners on motorbikes flouted the ban on large crowds and swarmed the streets outside a Queens funeral home Friday — while two NYPD cops even directed traffic, The Post has learned. The streets were filled with the high-speed funeral procession at about 10:30 a.m. at the Leahy McDonald Funeral home at 111th Street and Atlantic Avenue — prompting outrage from leaders of one police union over the unsafe conditions amid the coronavirus pandemic. "Now more Lunacy!" the Sergeants Benevolent Association wrote as it tweeted a video showing scores of motorcycles and ATVs at the funeral.
***
What appears to be the perfect tool for social distancing,
is in short supply.
You may or may not want babies, but sure as hell not right now. And you don't want STDs at any point in time. That's why you use protection. But you're not going to be able to maintain your reputation as a man who always traps his seed with the vigilance of a big game hunter if the coronavirus causes a world-wide condom shortage -- and it might. The pandemic has shut down everything, including the Malaysia-based Karex -- the company that makes one out of every five condoms in the world in their three factories in China and India. Both countries are in heavy lockdown, to stop the spread of coronavirus, leading to all three factories going an entire week without making a single horny hoodie. A week-long disruption in the manufacturing line means there will be 100 million fewer condoms available in the near future to keep your streak of making your sperm feel like they've narrowly escaped an exploding Death Star only to be ensnared in another one of your dastardly latex contraptions alive.
***
The ONT Musical Interlude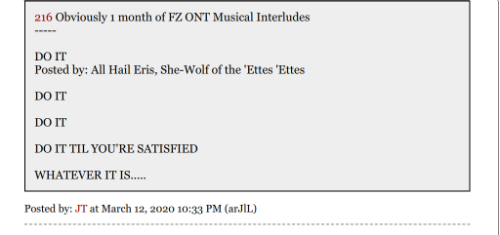 &&&
***
This is not the AoSHQ Cob Dental Plan.
Genius Award Winners.
An ex-receptionist says a New Jersey dental office is a hotbed of drug and alcohol use where her boss took hard liquor shots out of dental cups and threw a booklet at her for blowing the whistle, a new lawsuit alleges. Nadia Zevallos says she was driven out of the American Dental Center in Union after complaining about the rampant party culture promoted by her supervisor Lilly Almeida, according to her Union County lawsuit filed Thursday. The 39-year-old Belleville, New Jersey, woman says she saw Almeida drink hard liquor out of dental cups, eat marijuana jello shots and pot brownies while on the job, the court papers allege. Almeida also allegedly pushed these edibles and drinks on other employees who partook in the partying, including a dental assistant who handled patients, the court documents say. Zevallos was also offered the drugs and alcohol but passed, the court filings say.
***
Tonight's Feel Good Stories of The Day Via Photos.
***
Tonight's ONT has been brought to you by Culture.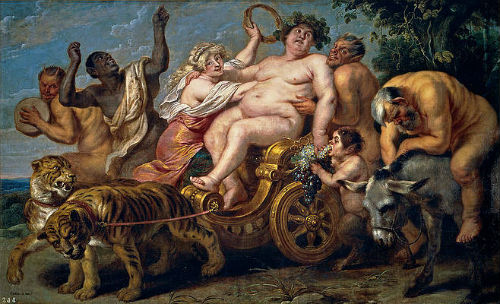 Notice: Posted without permission or consent by the Ace Media Empire, AceCorp, LLC and the law firm of Dewey, Cheatem & Howe, S.C. No rights reserves. No refunds. Just No.
Posted by: Misanthropic Humanitarian at
09:30 PM
MuNuvians
MeeNuvians
Polls! Polls! Polls!
Real Clear Politics
Gallup
Frequently Asked Questions
The (Almost) Complete Paul Anka Integrity Kick
Top Top Tens
Greatest Hitjobs
News/Chat