Tonight's ONT Is Sheltering In Place
Welcome to the Thursday ONT. Tonight's ONT is all about things people are doing to amuse themselves (or worse) while sheltering in place. How are you finding the quarantine?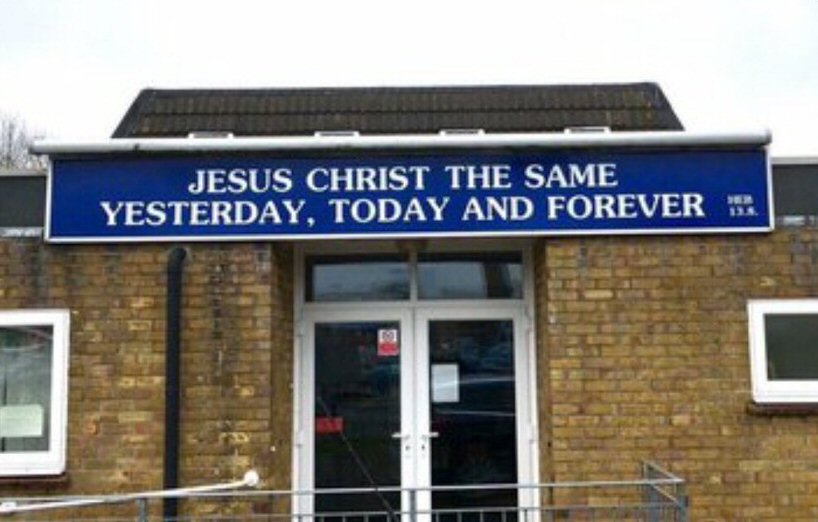 How are supplies in your area? Honestly, I haven't really noticed many significant shortages. Oh, there have been spot shortages of certain things, but nothing that wasn't replenished the next day or available at a different store anyway. People are learning to be more self reliant as well.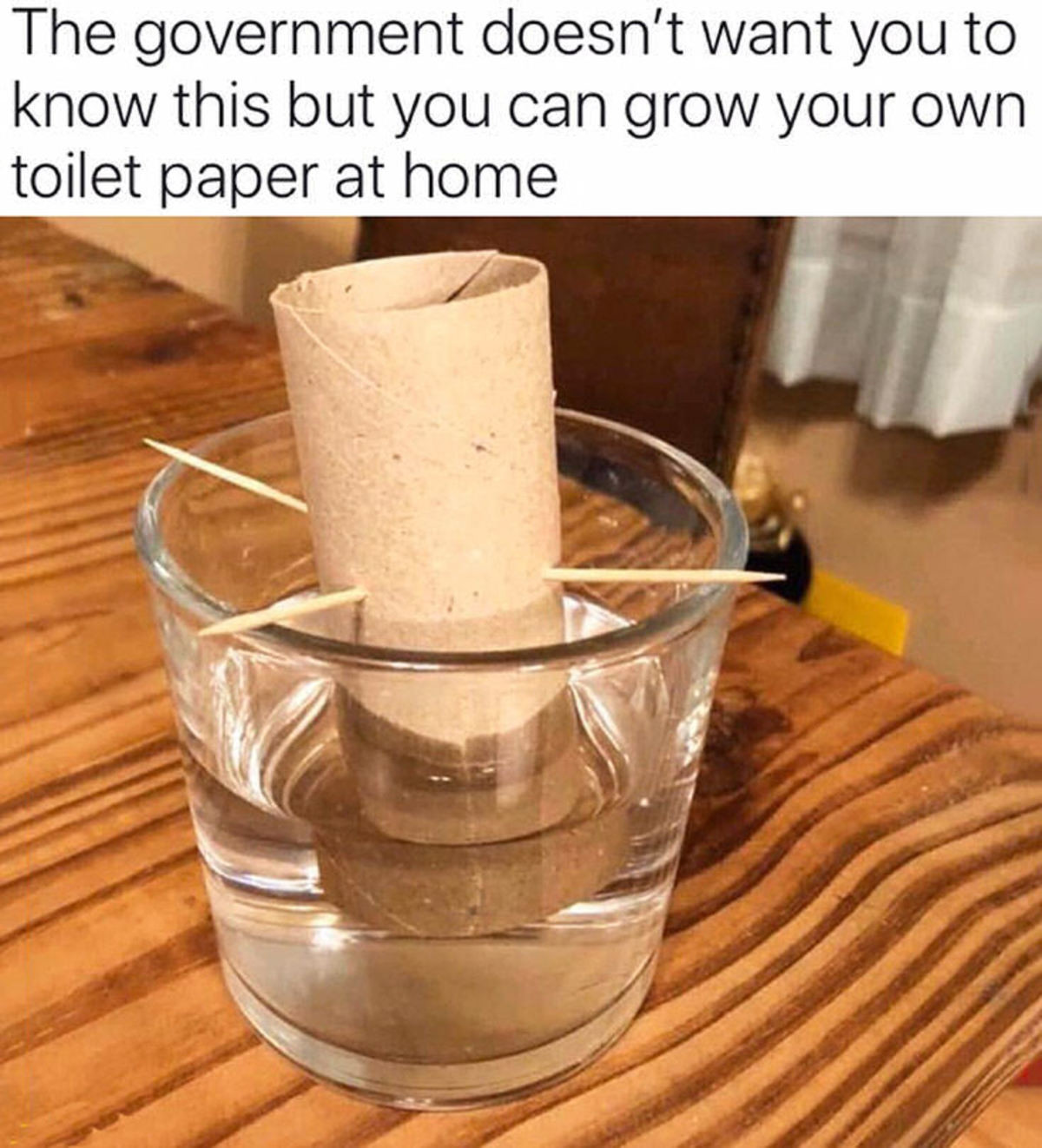 Of course, some areas have bigger problems, like this grocery store
that had to throw away $35,000 worth of food
when some woman came in and started deliberately coughing on it. A guy who did similar in a WalMart was charged with terrorism, I think she should be as well.
How about working from home? Anyone else here wish they had bought stock in Zoom last month? Millions of downloads in the past two weeks alone. It's a pretty good program, one that lets you have a bit of fun if you want, like in a networking meeting that I attended yesterday morning...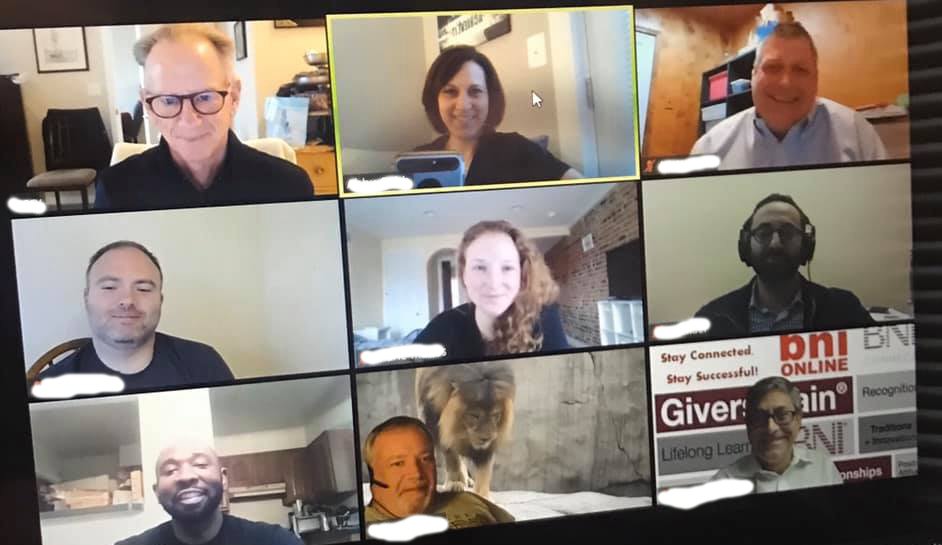 Just be aware if someone in your household is working from home, you may need to put on pants...
I'm going to be interested in seeing how many people start working remotely after all this is over. Even things that you wouldn't think would work well remotely are being tried,
like this absolutely beautiful rendition of an old-fashioned hymn-done completely by cellphone
.
Of course, boredom is always an issue, but it can be overcome with a little ingenuity. Like this guy:
Or this guy, who took his cat bowling.
Or this gal, who is working hard to broaden her culinary horizons.
Or maybe you could just take up collecting something.
How are y'all amusing yourselves? It seems that Ace has been amusing himself with dog videos and he's learned a new word, "creampie"; I know Alberta Oil Peon has been keeping himself busy tinkering around in the garage as seen here:
And also helping his neighbors tune up their farm equipment.
I must say, I do miss sports. The NHL playoff chase was red hot when the season was suspended (just) two weeks ago. I really, really hope this resolves in time for us to get cup puck this year. In the meantime I'm making do.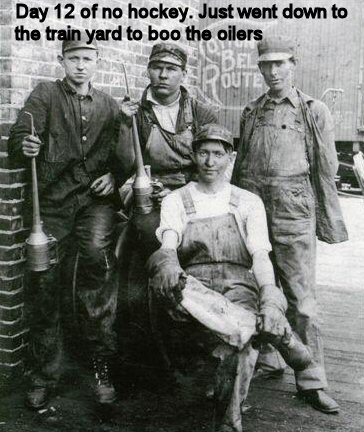 Just remember folks, this too shall pass. In the meantime, try not to drink too much,
remember to observe proper social distancing when you do go out,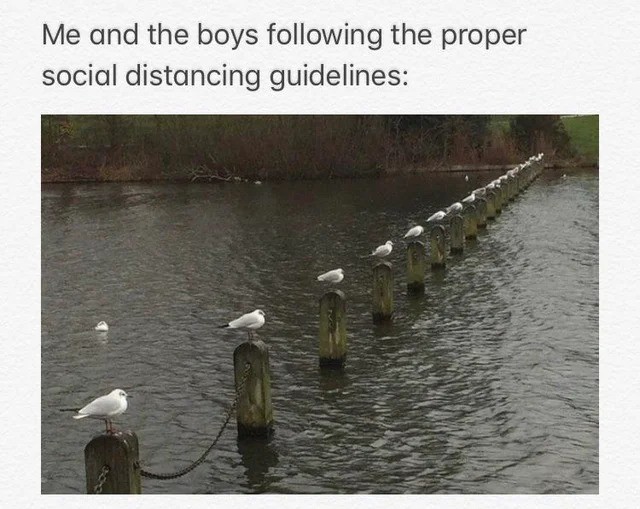 and watch out for dinosaurs.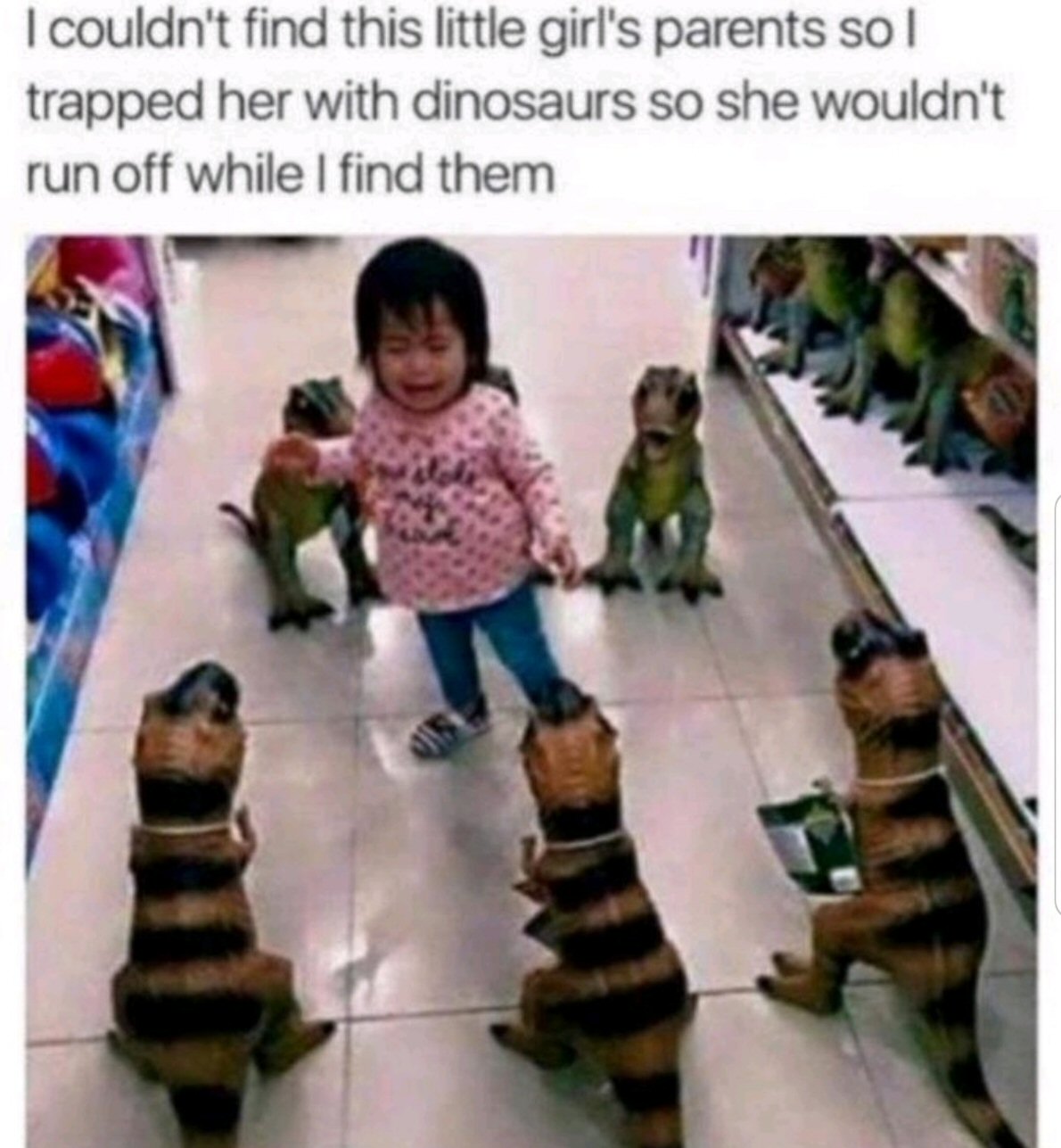 Tonight's ONT brought to you by Nickelback, doin' their part:
Posted by: WeirdDave at
10:04 PM